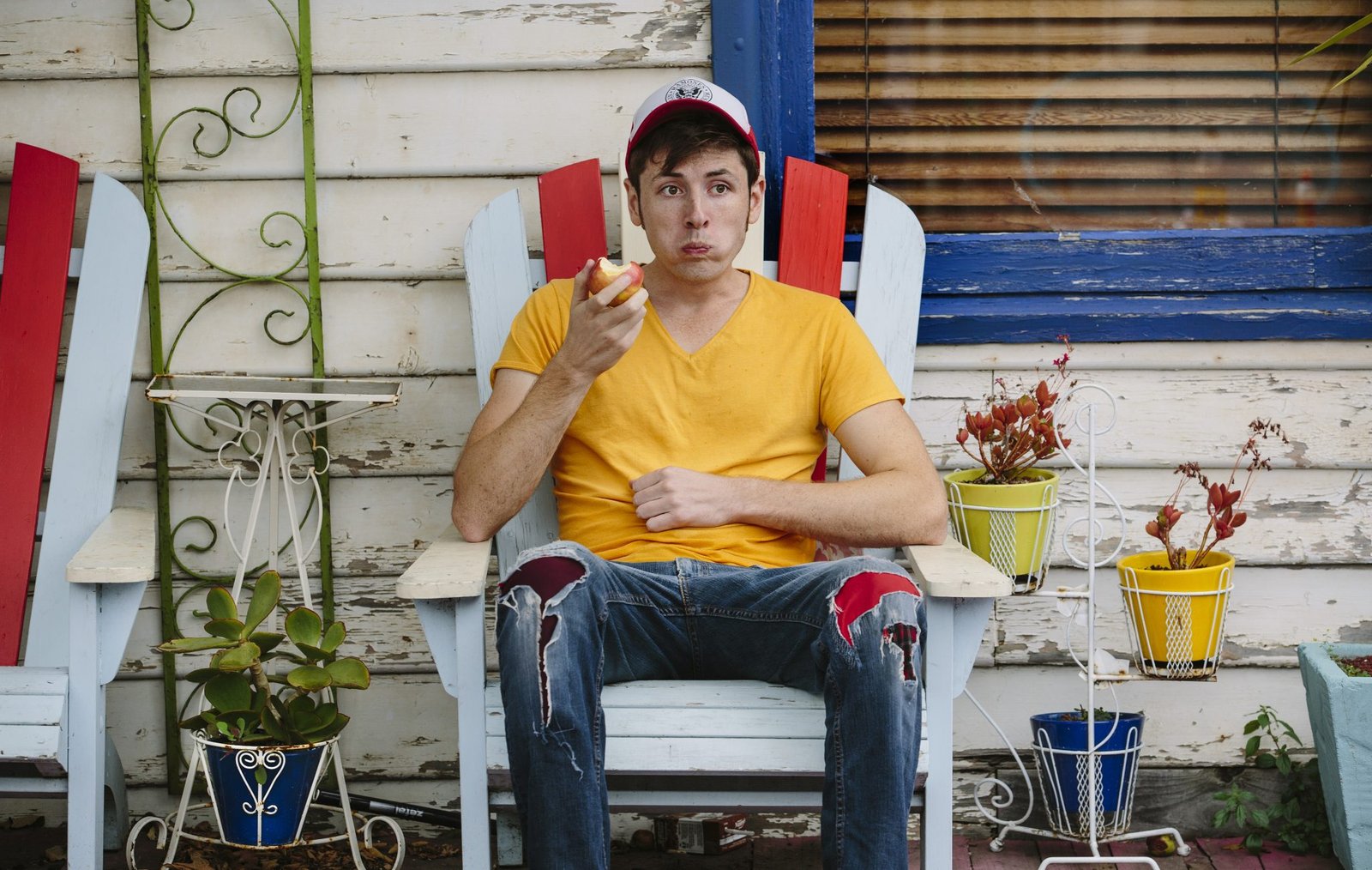 Going Against The Grain And All Odds: Introducing Brett Newski
With more than one thousand shows in 22 countries, Brett is going places.
In 2010 Brett Newski packed up his guitar and some clothes, left his hometown of Milwaukee, and headed out to South Africa. That takes a giant pair of… well, some real guts. When asked what inspired him to make that leap of faith, Brett's response was simple: Obsession.
Brett told us that as long as he could recall, he has been obsessed with the idea of travel, and in particular, to South Africa.  Why did South Africa have his interest? He answered with three words. "Best. Coffee. Ever."
He made five songs with Violent Femmes co-founder Victor De Lorenzo for the HI-FI DIY tour—a blend of anxiety rich indie rock.  Brett has a great explanation as to why: "For better or worse anxiety is just something you're born with. The chemicals in our brains. I believe anxiety is as much of a good thing as a bad thing. While it can be crippling, it also keeps me motivated to get shit done."
When one starts a new venture, especially working for themselves, the first two years are brutal. Getting through that initial phase is a big relief. While it'll never be easy, you start to feel that the snowball has formed and it's rolling down the hill collecting more snow.
This prolific young artist has a beautiful six-album collection and shows no signs of stopping. Brett shares his raw lusty desire for experience with us through music.  He can be found traveling the world and making music to feed the soul.
There seems to be a bit of a clown in this charming gent. Brett's presence on stage puts the audience at ease, preparing them for the roller coaster of his self-expression. It is almost impossible to do something new in the world. Every single song he writes and every single show he performs brings something completely new.
If you are looking for music to inspire you music that will encourage you to break free from the status quo Brett Newski is the musician for you.  This kid is breaking all the rules, and joyfully going against the grain. There is no reason why we have to be cookie cutter versions of who we are.
   For more information about Brett Newski's music – http://brettnewski.com/