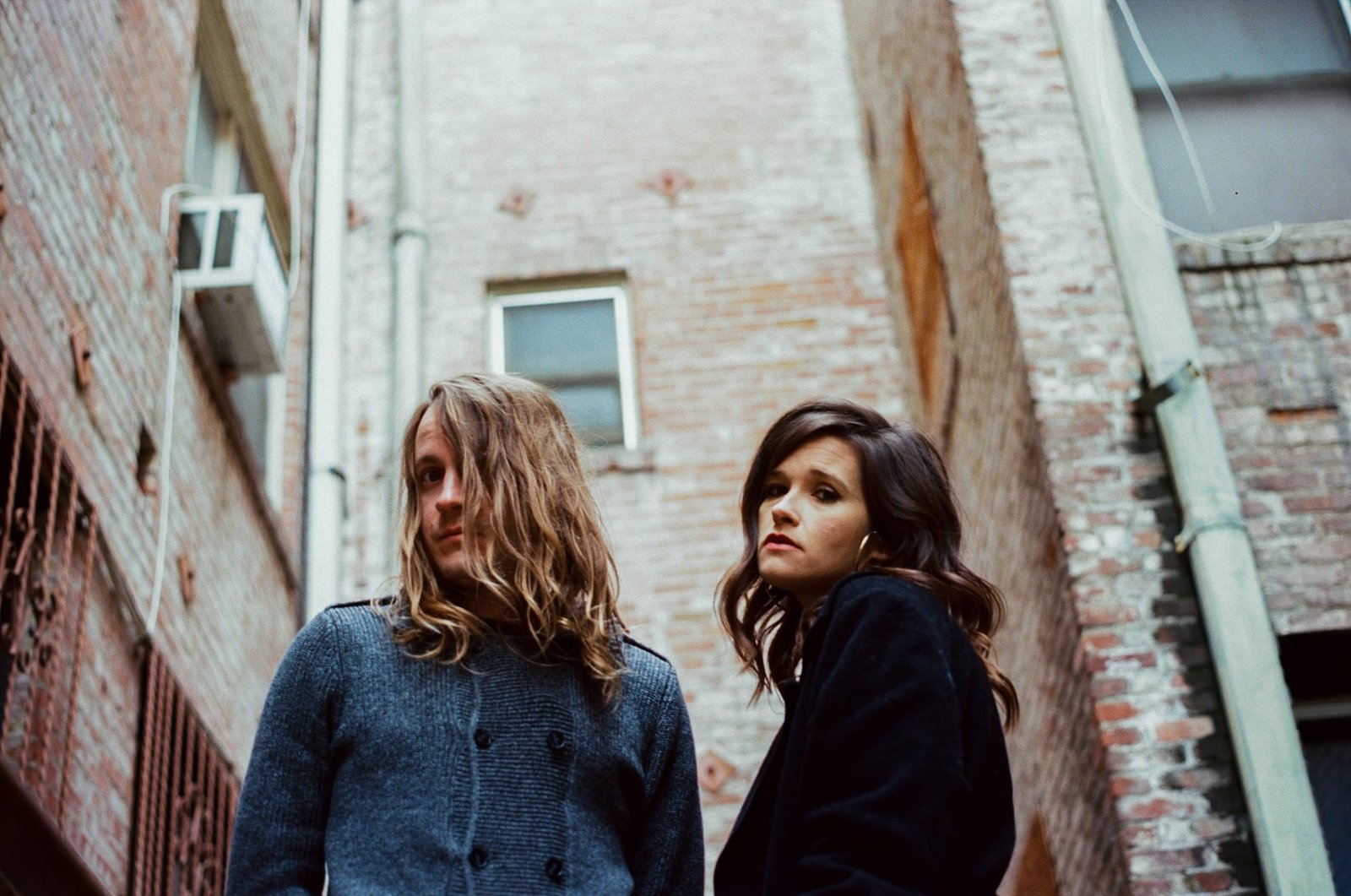 LA Indie-Pop Band Carrousel Releases New EP: I Wasn't Well
Following up on the momentum with the new music video for lead single "Psychobabble Drama", Carrousel releases new EP "I Wasn't Well".
Los Angeles-based duo Carrousel unveils their new EP, I Wasn't Well. Comprising of Joel Piedt (songwriter, vocals, production) and Rosa Sharon (songwriter, vocals), the duo's futuristic pop melodies wane toward the prophetic, delineating several genres at once with enigmatic cohesion, and surprising grit.
Influenced by a broad spectrum of sounds ranging from the blues, to psychedelic rock, to shoegaze, to new wave, Carrousel is determined to carve out their own sonic universe. I Wasn't Well is made up of 4 tracks that demonstrate the sophisticated and multilayered musicality of the duo. The EP opens with "Psychobabble Drama," a thumping, synth-heavy anthem that explores Piedt's long term recurring nightmares. The second track, "A Solitary Soul" – also inspired by Piedt's nightmares – is a blistering force, bursting with noisy guitar and haunting vocals.
Next up is the heavenly sounding "Magnificent Desolation," which takes its name from Carrousel's planned Spring album. In order to achieve the sweeping cinematic sound of "Magnificent Desolation," Carrousel recorded in a church with a massive organ and tracked the string section at London's legendary Abbey Road Studios. Marked with visceral, raw vocals and an impressively catchy melody, the final track, "I Wasn't Well," closes out the EP. I Wasn't Well is an explosive, experimental, and captivating first glimpse at what Carrousel has to offer as a band.
The EP will be followed by a number of music videos and, later this Spring, Carrousel plan to release Magnificent Desolation, a 10-track album that functions as one part of a 4-album project. Magnificent Desolation is an homage to Piedt's hometown of Memphis. Since moving away from the South (Sharon also hails from Atlanta), the region has become intrinsic to the band's identity and music: remembering Memphis as childhood, as allegory, as the origins of blues, soul, and rock-n-roll and, like folklore, as Eden – a place that will outlast what it is and what it was and become a destination wherein to return: Memphis as beauty, Memphis, even, as Heaven.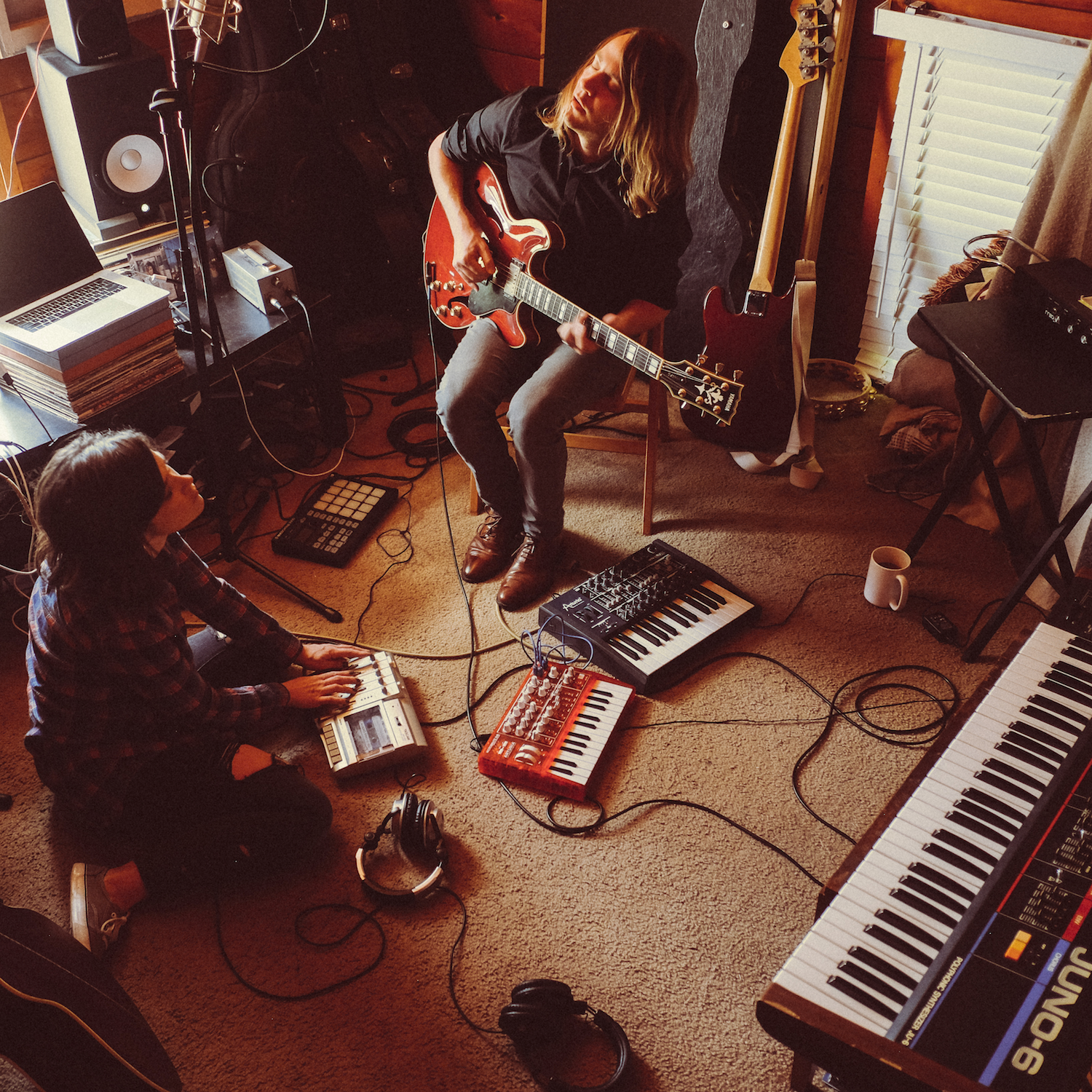 Inspired by Joel's recurring nightmares, "Psychobabble Drama" is equal parts haunting and anthemic. For the official video, the band worked with director Dylan Plyfair to create a visual that into that feels very much in tune with the song.
"The idea was to integrate footage from Dracula with us as we were playing," Joel explains, "on the walls, on our instruments and faces, so that we're totally immersed in it."
The "Psychobabble Drama" video is a surreal odyssey into the world of Carrousel — a world that will continue to be explored in music videos to come.