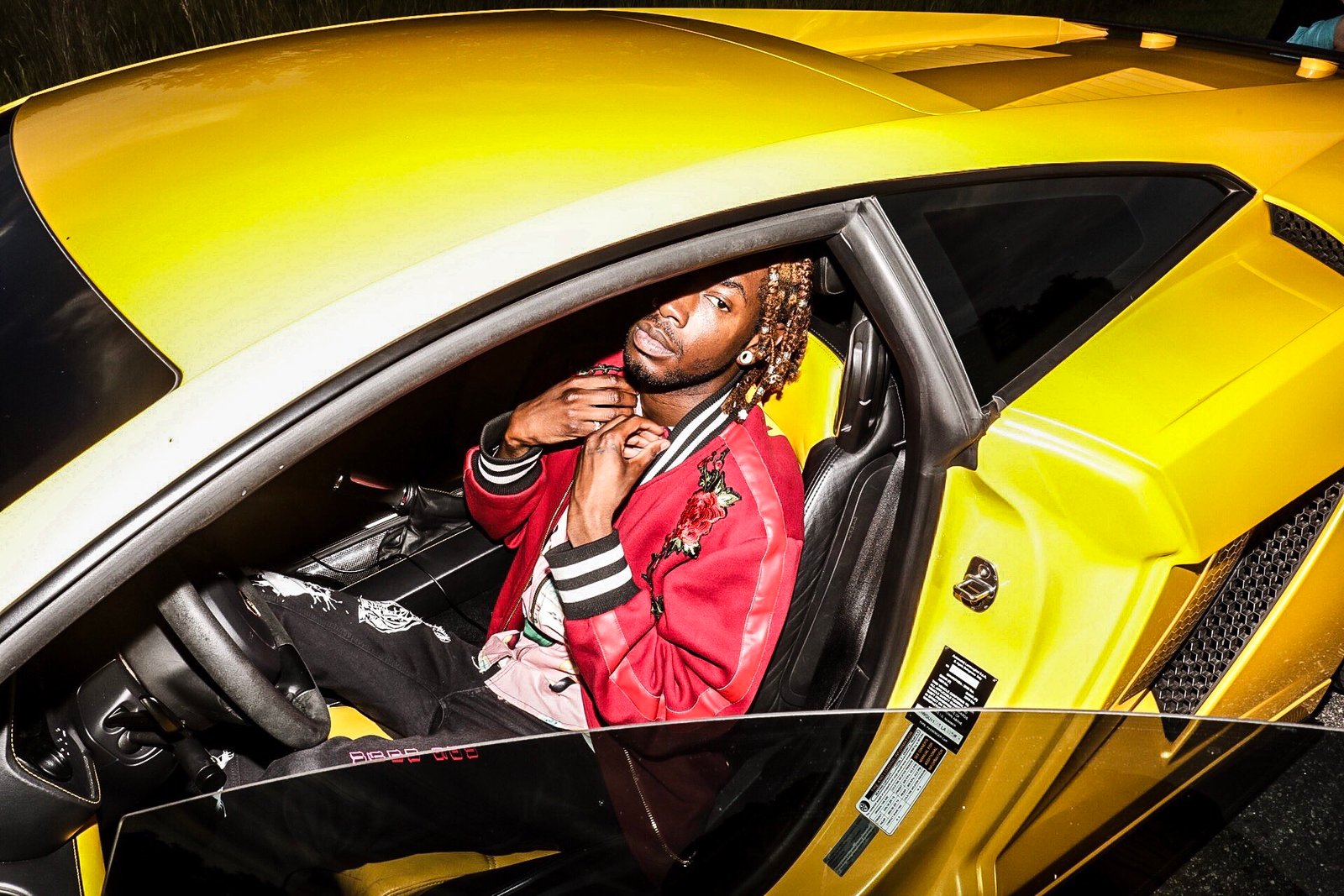 Novyon Shares Insight On His Musical Journey Of Being Consistent & Unique
Born and raised in Minneapolis, Novyon rose to hip hop success when he was highlighted as an extraordinary artist by touring with Red Bull as a sound select artist.
Cover photo by Robert Henry
After releasing his highly anticipated EP #SuperSaiyan at the beginning of 2016, Novyon became one of the most sought after artists in the Mid West. Now he is based in Miami, FL creating banger after banger even during self-isolation.
His influence, electric, and hypnotizing sound have earned him the right to perform and open up for hip hop royalty such as YG and Wiz Khalifa as well as collaborate with the likes of Sonny Digital, Chuck Inglish, Asher Roth, Leon Thomas III, Blended Babies, and more.
When did you start your musical career?
I started writing & teaching myself how to record music when I was 14, 15. That was like 2005, and at the height of the Soulja Boy & MySpace Era. I started doing it as a hobby, and would be something I did after school. My real career wouldn't actually kick off until I was 18 & a senior in high school. From that age up until I was 23/24 (I'm 28 now) I spent all my time locally in my hometown of Minneapolis, trying to be accepted and taken seriously.
It wouldn't be until I was 24 with the release of my project #TheFoodNetwork produced by one of my best friends, & my tour DJ Travis Gorman. That project was picked up and premiered by Pigeons & Planes ahead of an opening spot I had in LA for Big Sean. And the project did extremely well. I would say that that was my professional beginning. That was the real start in my eyes.
How do you feel artists stay relevant locally, nationally, or even globally?
I think that consistency Plays a huge role.  Some artists do things for their community, some take up politics, some start record label's. And I don't really think there's necessarily a right or wrong answer for this, but how it's worked for my has always been through consistently putting out new music, new projects, having my music appear on television, just straight consistency.
Most kind of feel like when the clout and attention fade that it's best to dabble in other avenues. And that's definitely something I agree with, but I've always believed that the music should come first, and I should always be consistent with it. It's helped me remain my relevance for half a decade. And I'm just now starting to dip my feet into other avenues.
What sets you apart from other artists?
Well I know I'm not the only artist that does this, but I can produce, and engineer for myself, as well as mix all my music. I don't produce everything, but pretty much all the music I've ever put out was mixed and mastered by me. Unless Travis Gorman, Eric Griffin, or Big Banana have anything to do with the song. Those are the only three producers/engineer I trust with my vocals. But the talent of being a DIY artist that makes me pretty much unstoppable, especially during a time that we're going through right now with social distancing.
I definitely think that's something important that sets me apart from other artists.
The Fox Magazine is all about inspiration, what/who inspires you the most?
These days, I'm not really sure what inspires me. Being an artist for as long as I have I've seen a lot, and have been inspired by a lot in the past. But you learn that a lot of things are phony, the higher up you get. I definitely don't look at other people for inspiration anymore. Not trying to come off as pretentious. But I've just learned that it's not worth it. All my heroes are dead or walk around wearing Maga hats, saying that black people chose to be slaves. So it's a slippery slope for sure. I guess if I had to give a real answer, my hope for the future inspires me, proving people wrong who've doubted me inspires me.
Being able to create a future where I can give my daughter whatever she wants inspires me. Making sure my mom and dad can retire and I can take care of them how they took care of me inspires me. I think that's the best way to answer that.
Has music always been your career plan?
In my early years, I hated music. I hated hip-hop. My sister's dad is jelly bean Johnson, and he played the drums in Morris Day's band. And for Prince. So I've always grown up around music & elite musicians. But as a kid, all I wanted to do was play with toys and stuff. I never understood why my parents would go out all night. I never really understood it until I was in high school. Before then I never really thought I'd be a musician. No one really knows this but I can draw really well, and I've always loved anime.
When I was young I wanted to be an artist and create my own anime and Manga's. I kind of incorporate my love for anime in my music. But I don't think that's a fact that people know about me. It wasn't until I learned how to record and make my own beats that I kinda put that dream on the back burner. I'm still going to chase my first love, but for now, I think music would be a better way to help reach that goal.
Name a few artists would you love to do a song with and why  –
Drake, Doja Cat, Nicki Minaj, Rihanna, Beyonce, Jay-Z, Amy Winehouse & Aaliyah. My why is, who wouldn't want to do a song with any of them. Lady Gaga too, but I want The Fame Monster era of her. 
What's your best advice for aspiring musicians?
Be consistent, this is a craft where the fans will love you today and forget about you tomorrow so BE CONSISTENT. And also be unique, there are tons of people who are doing all the same thing trying to be the next whoever but there aren't many people trying to be the first anything. Love the music more than the drugs, & the woman. The money will come and go. AIM HIGH. And use condoms. I could go on forever but I think these are all important.
---
Connect With Novyon!