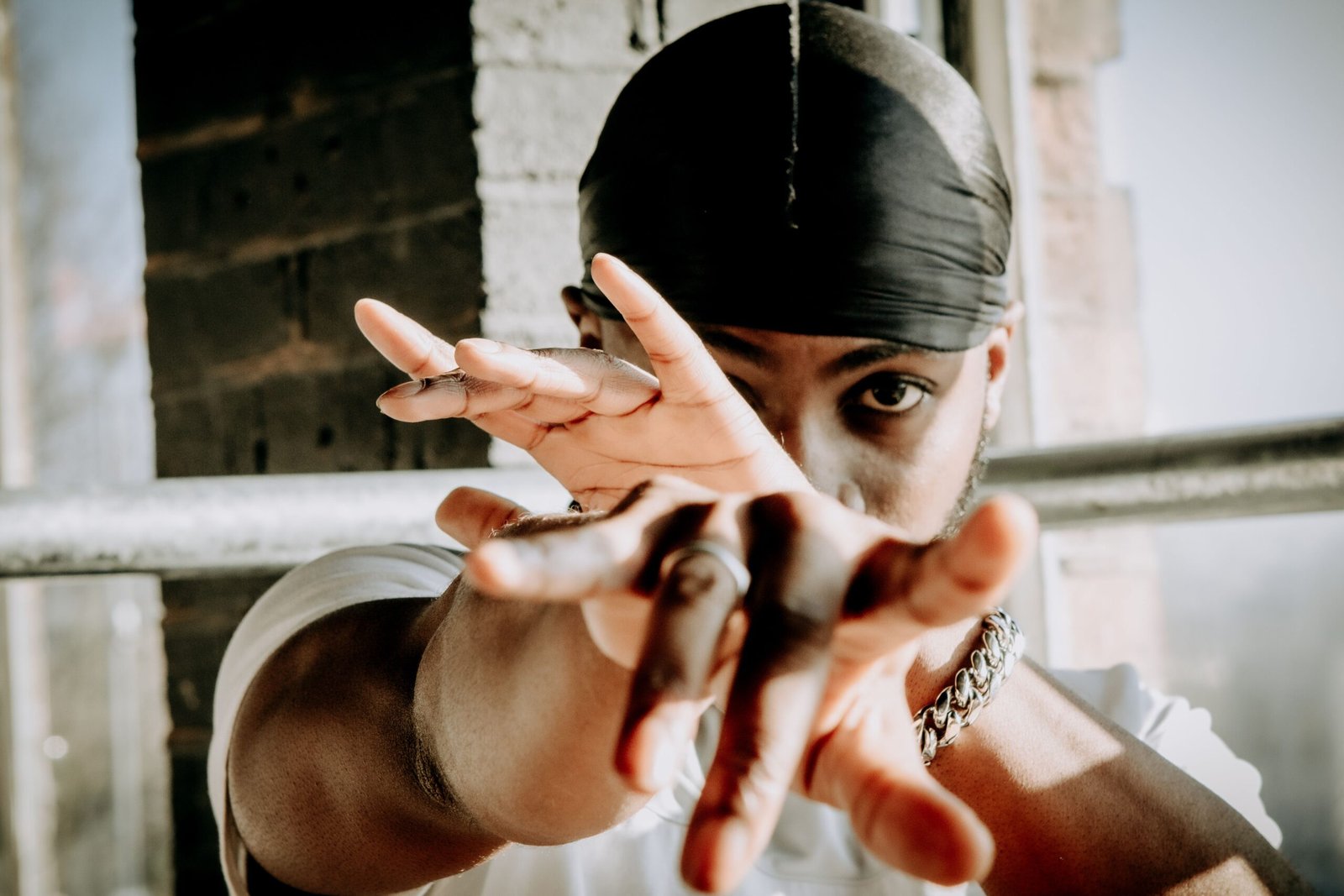 Ransom Fa Culminates An Extraordinary 18 Months With EP Release: Momentum
Scottish native Ransom FA has shared the music video for "Momentum", a track taken from his four-track EP of the same name.
The release of Ransom FA's "Momentum" EP culminates what has been an extraordinary 18 months for Scotland's biggest rap star.
Reaching the upper echelons of the broader UK rap scene, Ransom FA has developed a profile beyond artistry, but also one that spans philanthropy and celebrity as he has hosted his own BBC 3 show, The Rap Trip, taking part in the multi-award nominated BBC show, The Rap Game, and built his own Ransom HQ studio in Aberdeen, which opens its doors to local youths to help them learn and perfect their music skills.
Ransom FA has also graced lineups with the likes of Skepta, Mist, and M Huncho; shot for Notion Magazine in collaboration with Amazon, and carved out space for Scottish rap using his platform to make statements whilst helping to build the local music and arts scene too. However, the artist always remained central to his purpose and fabric — his music, which is packed full of messages, considered lyricism and energy.
Given the undeniable "Momentum" that Ransom FA has built in such a short time, it is little wonder as to why the new 4-track EP revolves around such a significant word. The tracklist is made up of "Momentum", "Man Of The Moment", "Momentous" and "Live For The Moment", with each track highlighting varying aspects of Ransom FA's journey, ethos, and future goals.
Taken from the project Ransom FA has recently dropped the music video for 'Momentum', he has also released visuals for 'Man Of The Moment' and 'Momentous'. The sacrifices and effort that he has put into his career are detailed in the introductory track 'Momentum', as are the obstacles that he's had to navigate as a black Scottish rapper without the network that his English counterparts have been able to readily access.
Stylistically, his broad Scottish accent is refreshing and genuine as he lyrically dips into Scottish politics, local references, and witty punchlines, making him intriguing and accessible whilst providing a relatable figure to the flourishing Scottish rap scene and beyond.
Previously released 'Man of The Moment' and 'Momentous', produced by the EP's executive producer PenHouse, set the pace of the project and have both been received with awe by fans and critics alike. 'Man of The Moment' breathes an air of bold, confident lyricism from the Scotsman, whilst ominous driller tones bubble through the beat. Meanwhile, 'Momentous' is loaded with punches and bars teamed with horror film synths, menacing laughs, and cawing crows, as it is whipped into a bounding rhythm with a skippy quick-time flow from Ransom FA, as he gets back to his grime flows heard on early releases.
Teamed with a video for the project's release, the EP's title track 'Momentum' is based around building a path and being solidly committed to the end goal despite anything that may get in the way. Finalizing the EP is 'Live For The Moment', an optimistic record that is the reminder to enjoy the journey that we are all on and to be doggedly determined in what we chose to pursue, which carefully wraps up the project with an introspective view from the rapper.
Describing the EP in his own words, Ransom FA states,
"I believe there is a soundtrack for every moment in our life. In this EP, I tried to capture what that means to me. A lot of long studio sessions and late nights went into getting this EP, lyrically and musically perfect. As I say in the introduction track, 'I can sleep when I'm dead, NO RESTING.'"