The Future Of Architecture Software And It's Effect On Consumers
There was a time when architects only used their drafting boards and pencils to create magnificent buildings, bridges, and other constructions.
Such a time is long gone now, though — nowadays, you're more likely to see architects at their laptops than sketch pads. That's largely thanks to design software such as AutoCAD Architecture and AutoCAD Civil Design, which have redefined this whole profession.
Technology keeps changing, though, and software rarely lasts a few years before it gets a significant upgrade. Thus, we're sure that architecture software will change too, automating simpler tasks and allowing even more creativity. But what will the future architecture software look like, and what impact will it have? Let's take a closer look.
The Future of Architecture Software
Despite some pushback, architecture has always closely followed and adapted to technological advancements. Once the world entered the digital age, it quickly transitioned to using design software and cloud computing to streamline its processes. So, what's the next step?
1. Collaborative Platforms
Architects never work alone — they're always a part of a team of various stakeholders who all need to be up to speed with the project. In the past, that meant everyone had to communicate via email or phone or have regular meetings and share updates.
Now, though, the whole process of sharing information is much faster. After all, why waste time calling or organizing meetings when all project details can be available to everyone in real time? And that's possible even now, thanks to various programs that focus on collaboration and teamwork. But we expect that software of this kind will become even more developed in the future. In fact, it will be common practice to work on various collaborative platforms that allow real-time data sharing. That will greatly improve efficiency and speed up the design and construction process, leading to quicker project completion.
2. Artificial Intelligence and Machine Learning
True Artificial Intelligence may not exist yet, but its implications are already enormous. It could change and reshape our world entirely, and architecture is no exception to that. In fact, AI and machine learning are undoubtedly the next big milestone in the development of architecture software.
Using AI, you would receive all the necessary data, estimates, and models you need without having to do the work yourself. As you work, the details would be updated accordingly, allowing you to fully focus on the creative process. That way, most of the usual obstacles architects face would no longer be there, and the design stage would be quicker, shorter, and more satisfying.
3. 3D Printing
Imagine if you could transform your 3D digital model of a building into an actual, physical model with a single click. While that used to exist only in sci-fi movies, now it's actually possible. Or, at least it will be in a few years when 3D printing technology develops further.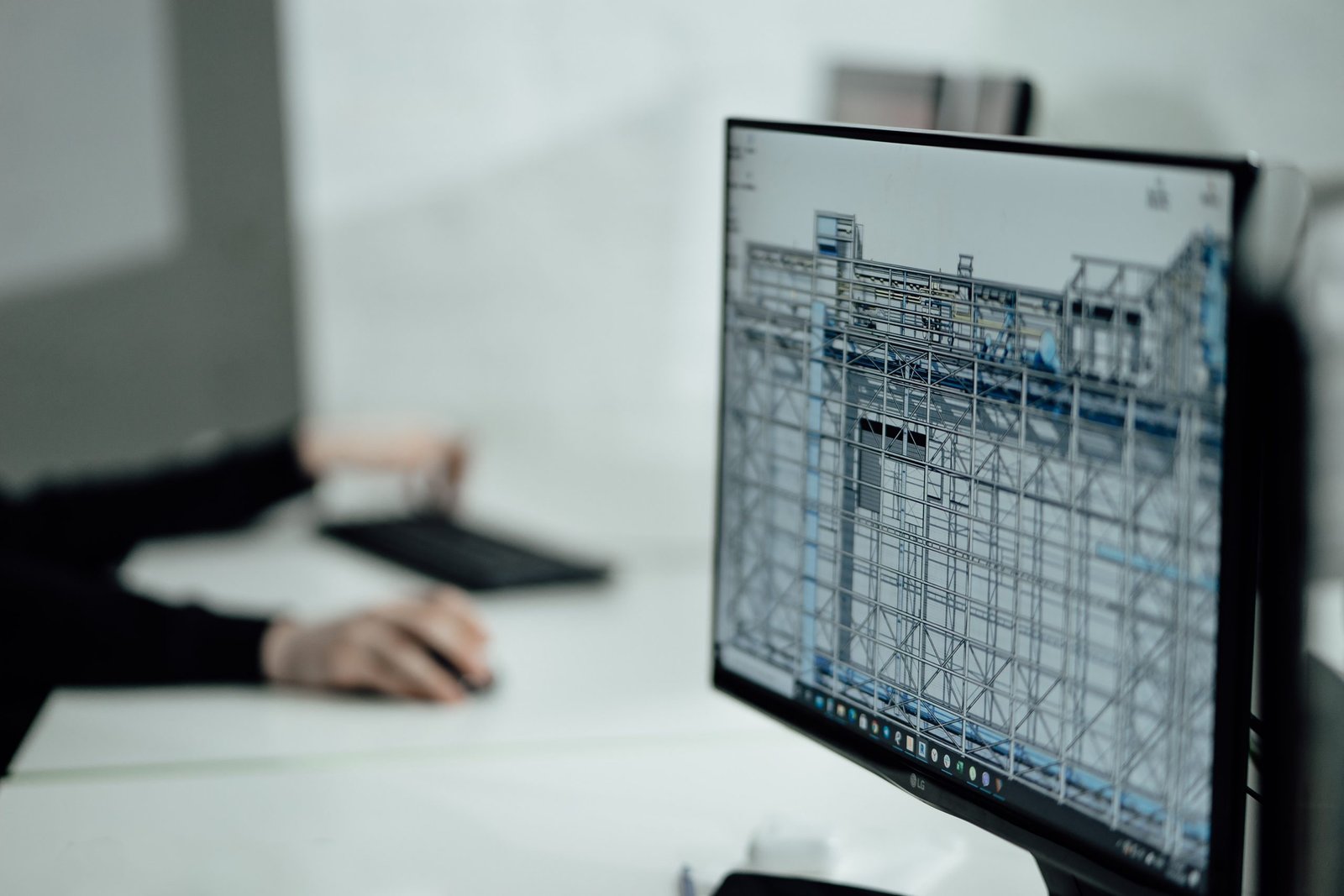 For architects, 3D printing is perhaps one of the most exciting inventions that have come out in the past decade. Now, they no longer have to be constrained to virtual models of buildings. Physical models tend to be more impactful and may reveal certain properties of the building that otherwise wouldn't be visible. But most importantly, 3D printing can be used for actual construction. While it might be too much to expect a 3D printer to create a whole building, it certainly could print necessary building components. For instance, 3D-printed bricks already exist, and in the future, they could be used for sustainable construction, as they can be made from unconventional and waste materials.
4. Augmented and Virtual Reality
Every architect wishes they could see their creations in reality before the actual construction, to better understand how they fit into and interact with the environment. Now, with augmented reality (AR) and virtual reality (VR) technologies, that's no longer impossible. And as time goes by, we're sure that using these technologies in architecture will become commonplace.
The benefits of AR and VR in architecture are numerous. For example, you could try out different designs and solutions until you come up with the perfect one without using any resources. In addition, seeing and interacting with your design in real time gives you an insight into potential problems you'd have overlooked otherwise. Then, you can change your design before the actual construction begins.
How This New Software Will Affect Consumers
Naturally, once the kind of software we've mentioned becomes commonplace, much in our world will change. Most of the changes will affect the architects and their creative process, but some will have a broader scope. Many might affect even the whole planet. For example, AI and 3D printing could make sustainable construction much easier and more common. That would be a significant step forward in our fight against waste production and environmental destruction. What's more, thanks to AR and VR, such buildings will require fewer materials, as there won't be any need for corrections after their completion.
Collaborative platforms and machine learning will ensure a more streamlined and creative design and construction process. Thus, projects will be completed faster, allowing consumers to move into and use the buildings quicker. On top of that, architects will be able to take on more projects to speed up the development of cities and communities.
In Conclusion
Modern technologies and software are allowing architecture to develop in ways that no one could've dreamed of. Yet, that process is far from over — in the future, we expect even greater changes. And if we use them in the right way, they are sure to benefit our communities and even our whole planet!
About the author: 
Daniel Drohan is the Account Executive for the New England market for Microsol Resources. He supports architecture, engineering, and construction firms that focus on the latest solutions to help improve collaboration, data collection and maximize ROI for any project. Dan has a BS in Marketing and a Minor in Sustainability from UMass Dartmouth. He lives in the Boston area with his wife, two boys where they enjoy sports and the outdoors.