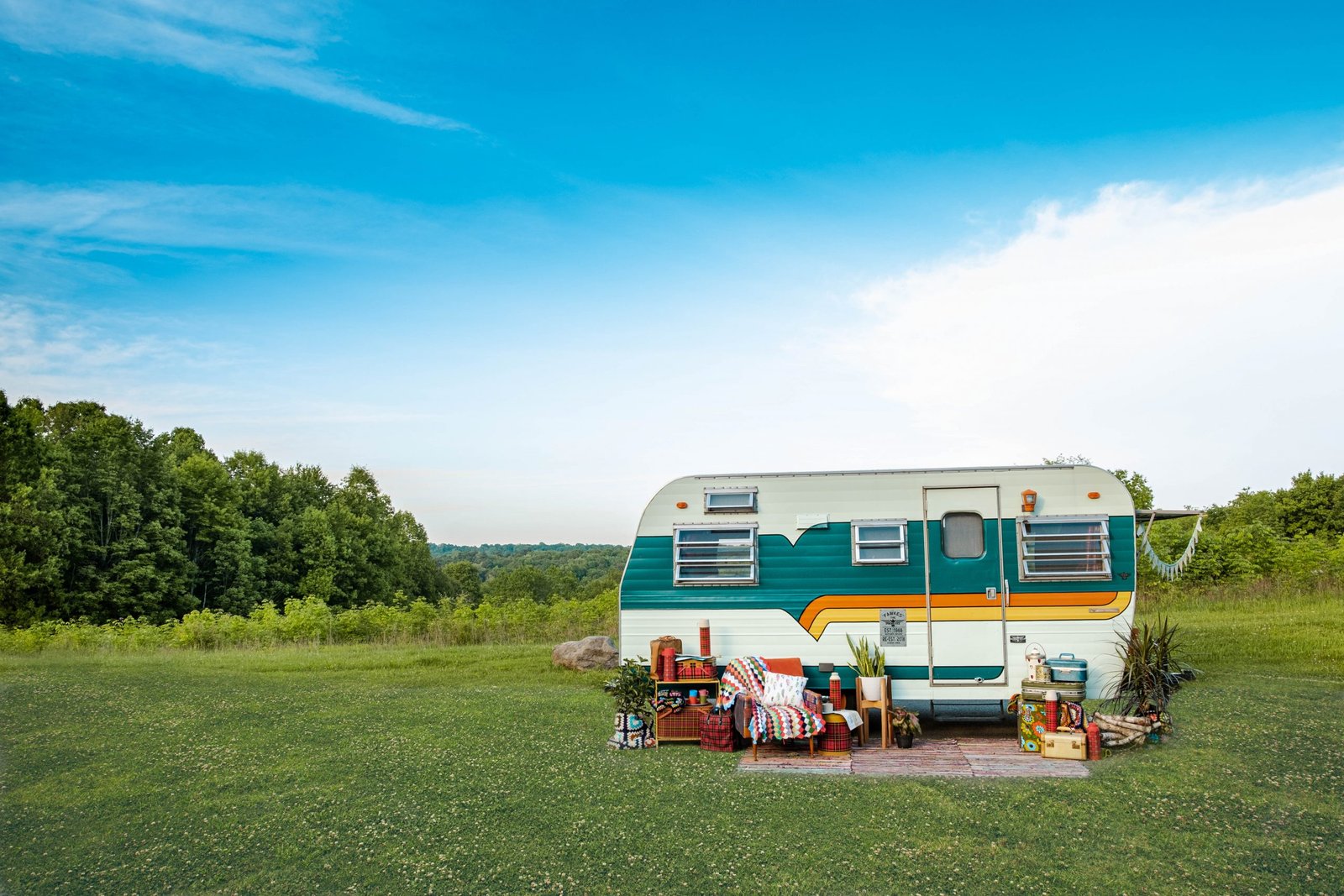 7 Ways To Upgrade A RV
There is nothing as exciting as visiting new places for recreation.
Campervans take center stage in such travels. Taking proper care of a Recreational Vehicle assures you of no towing along the way. For more quality time during a trip, fit yours with additional accessories such as electronics.
These upgrades come in different ways, say through installing an air conditioner and Wi-Fi. Such improvements on the van need not be expensive but rather your broad mind. If new to this, it may seem daunting. People find the modifications a key to making the RV unique. You too can make this your story.
Follow through the below explained points on the upgrades.
1. Install LED Lights
Besides producing quality light, much efficiency comes from these lights. The lighting can save you battery power through the usage of fewer amps. This is as compared to incandescent and fluorescent lights. Your exteriors should also be candidates for LED replacement.
Fitting your storage compartment with LED lights makes searches for items at night easy. With this lighting system, you have the option of choosing any color you want the bulbs to exhibit. It gives your outdoor looks a unique look. Go for the quality brands in the market.
2. Expand the Storage
Making storage be at a premium when doing the upgrade work is worthwhile. Through more space, it becomes easy to do the organization of your belongings. Have baskets put in the cabinets? The bins depending on the size may be placed also in the same. The different points on the RV need to have command hooks for holding things like jackets and towels.
More preference is on command hooks due to the ease of installation. No need for hammering or any form of drilling for their fitting. This leaves the campervan as new as it has always been. However, find strategic points for the hooks for more convenience.
3. Find the Right TV Set
With many hours of driving, some entertainment along the way can cheer you up. At nights also when there is nothing to admire in nature, a TV will be a perfect option. It allows you to catch up with your favorite program and get the trendy news.
All you need is to make the right choice on a brand to go for. The Jensen JTV19DC HD 19″ 12V DC RV TV is the best shot. The benefit of these TVs is that they have a perfect screen resolution giving you clear images. Come in optimal sizes for a campervan since space is critical. The power consumption level is at its minimum hence more suitable for RVs.
Look for other essential TV accessories such as digital TV signal boosters. This makes your channels as clear and consistent as possible. Having some wall mounts is key for more space. The safety of the television is enhanced.
4. Find Surveillance Systems and Backup Cameras
Even as you look for enjoyment through field excursions and trips remember to stay safe. This is why fitting the campervan with some gadgets to enhance security is worthwhile. Modern systems offer all-around scanning of the RV's perimeter. You have the option of sending the view directly to the mobile phone.
It makes you see any movement nearby especially at night. It helps also when not near the van at any moment. Research more on all the available brands in the market. Going online is a simpler way.
5. Have Portable Wi-Fi
Your online presence is key in this era. It makes you be at par with the trends and connect with friends. On a trip, you may wish to share your moments with close people hence internet access is vital.
Find Wi-Fi brands coming with ease of installation. The internet service provider should offer friendly packages also. The security of your IP address ought to be well-catered for.
6. Fit Holding Tank Monitor System
Keeping good track of the volume of freshwater in the tank means a lot. Still, the grey or black water accumulation levels need to be known. There is no better way to do this than finding a monitor system.
It helps you in making plans on the usage of freshwater. The digital system has sensors that alert you when the volumes reach certain levels.
7. Upgrade Shower Heads and Faucets
Most RV showerheads and faucets function well and suitable. However, some light upgrades can bring a new experience. For instance, some make it possible to do the ON and OFF switching as you shower.
Having a campervan is worthwhile for any trip. But, improving it through upgrades on certain issues makes it better. The options are many on what one can do. It all depends on what you like the customization to be like. We-upgraded RVs for one moment to make you feel like you are home.