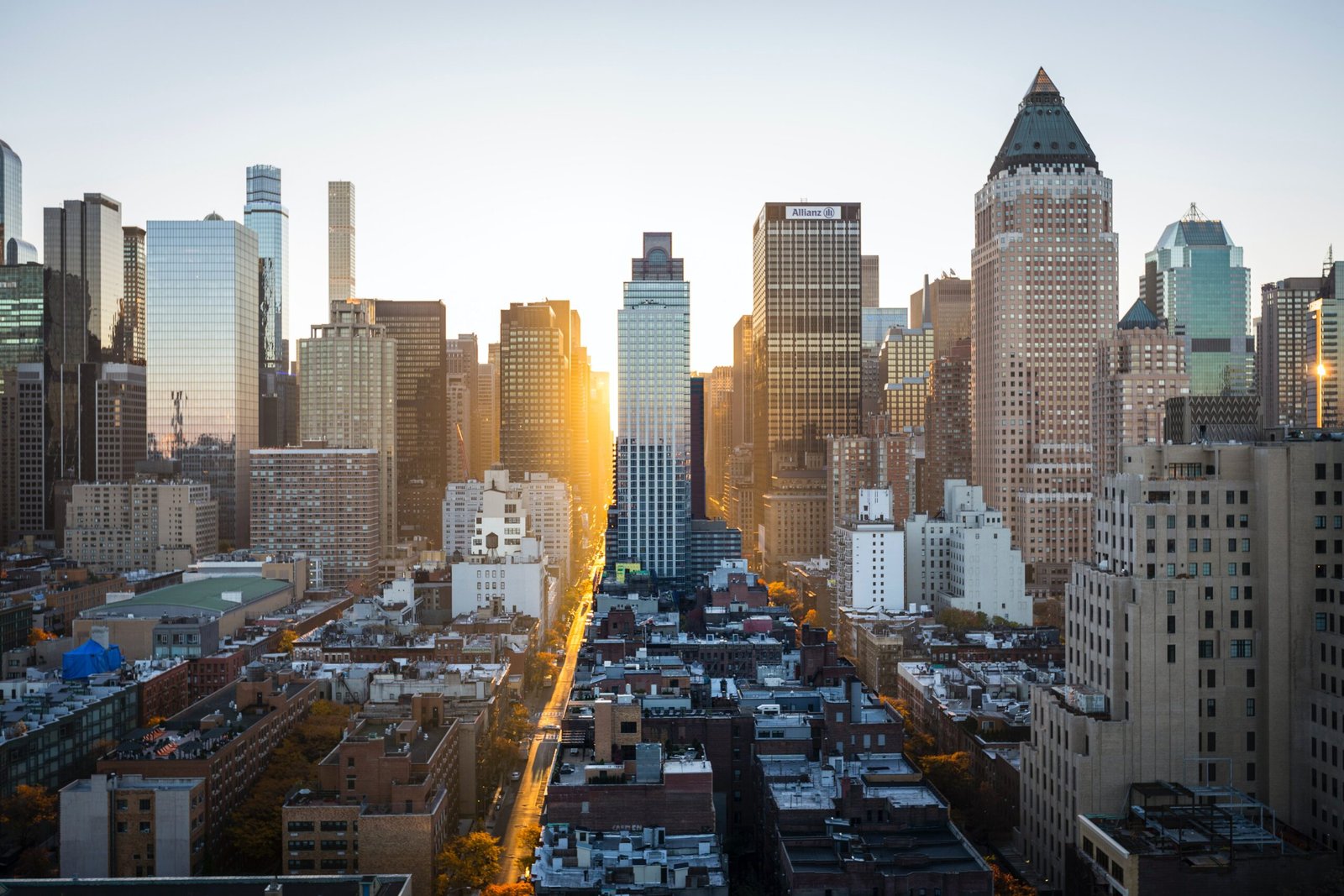 Best Cities For Renters 2022 – Southern Suburbs Steal The Spotlight
RentCafe ranked the best U.S. cities for renting an apartment in 2022, using a unique combination of 17 metrics and proprietary data.
In addition to what it costs to live in America's cities, we also looked at the selection and quality of apartments, the quality of their neighborhoods, occupancy rates, local economic growth, air quality, job opportunities, and much more. Austin suburb Round Rock has been crowned the best city for renters in 2022, followed by North Carolina's fastest-growing city, Raleigh.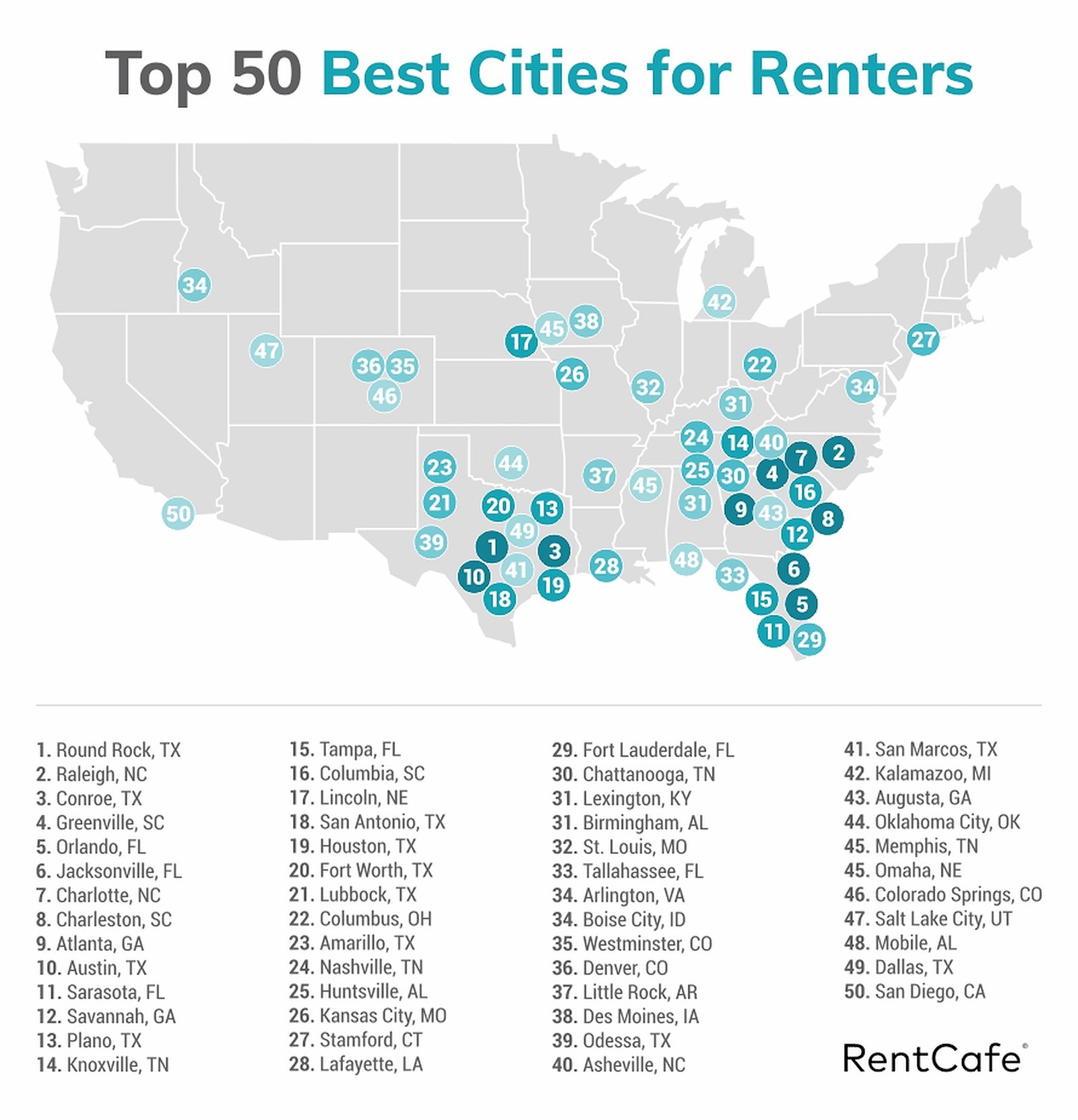 Read more below about the top cities for renters and how they fared across the three main categories in our ranking – Cost of Living & Housing, Local Economy, and Quality of Life:
Round Rock leads a cohort of other Southern cities, small and large, that confirm not only Texas' appeal for renters but the South's as an entire region. Round Rock stands out especially due to its highly rated schools, having one of the best job growths in the country: 9.1%, and a large stock of high-end apartments: 75%.
Raleigh takes the second spot due to its great quality of life metrics, as well as its high-end apartments in quality neighborhoods, low unemployment rate – 4.3%, and access to high-quality education.
Conroe, TX ranks third thanks to its great cost of living and housing, followed by Greenville, SC, and Orlando, FL, which round up the top 5.
Jacksonville, FL takes the title of the best large city for renters, at no. 6 overall. What made it stand out were its large apartments, a high number of new business applications – one of the highest in the country, good job growth – 5.4%, and low unemployment rate– 5.5%.
Small cities dominate the cost of living & housing section, with Savannah, GA in the lead. Its large floorplans and lower overall costs of living helped the city rank high up in the general chart as well, at no. 12. Plano, TX ranks best for local economy, with a low unemployment rate of 4%, one of the highest average incomes: $78,700, and healthy job growth of 7.4%.
Renting is not only a necessity but sometimes a lifestyle choice as well. So why not make the most out of it by choosing from the best places there are? Check them all out in our full study: Best Cities for Renters in 2022
What do you think of our findings? Would you trade one of the big cities for a comfy suburb?