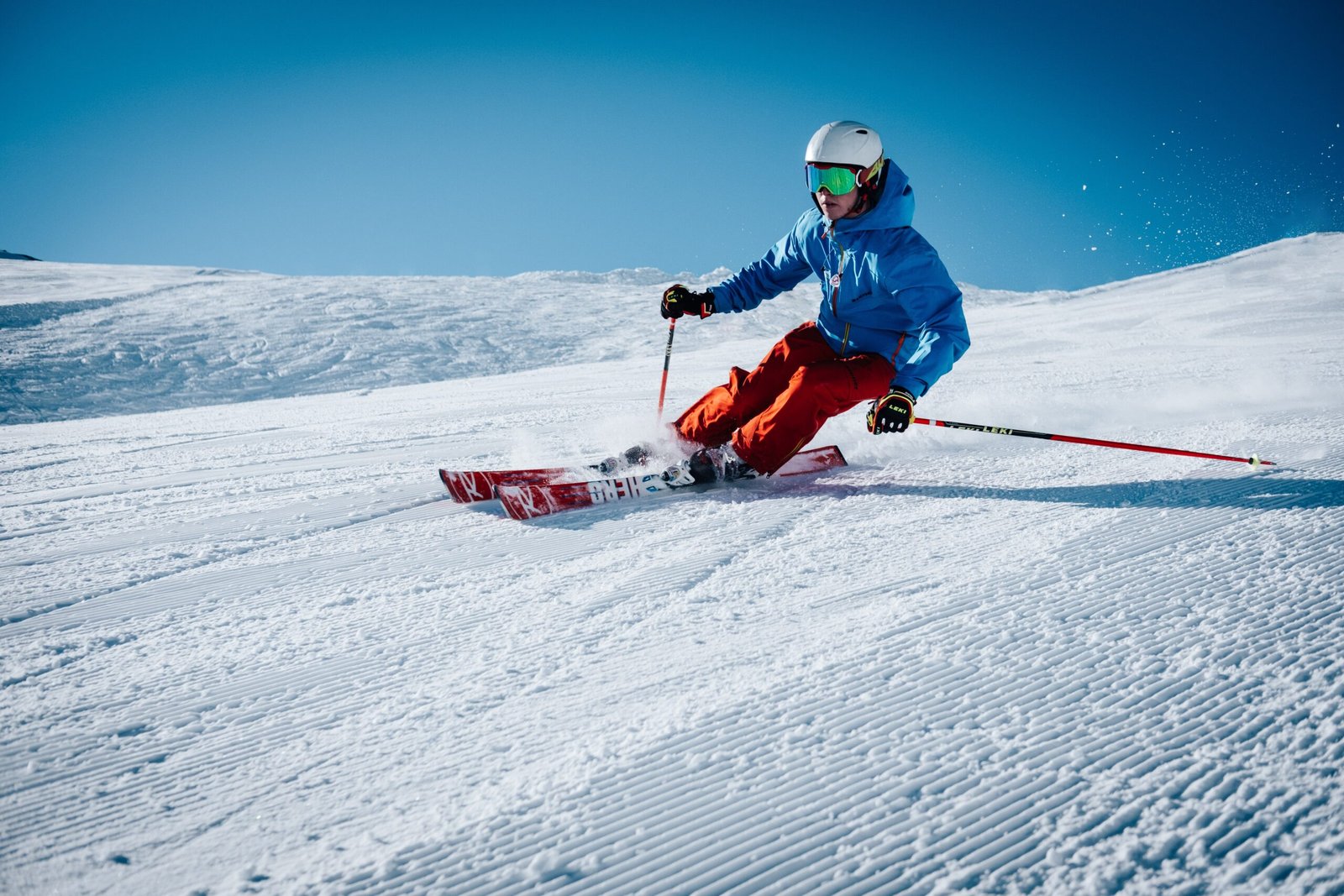 Most Searched For Ski Resorts In Canada
With approximately 275 Canadian ski areas that receive over 19 million visits per season, is it any surprise that Canada is considered one of the top countries in the world to hit the slopes?
Fresh powder, varied terrain, breathtaking mountains, need I say more? But how do you know which ski resort to visit?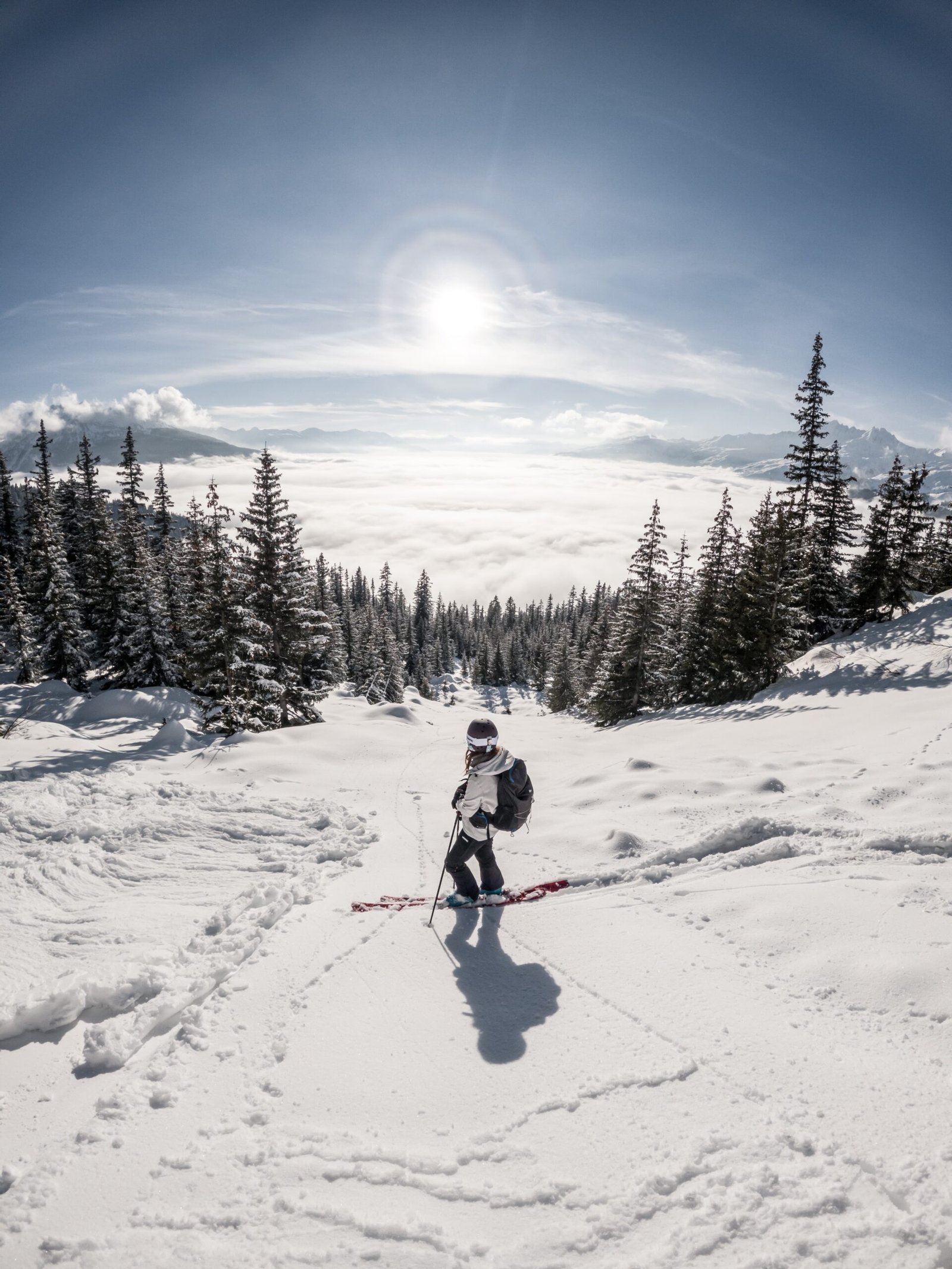 Recent research conducted by travel experts at Find a Cheap Flight, has revealed Canada's top ski resorts according to their average monthly online search volume.
So whether you are an avid skier or snowboarder, and you are looking for the best place to try this adventure sport, we've got you covered. In this article, we will reveal the top ten ski resorts in Canada, so let's dive in.
What are the most searched for ski resorts in Canada?
Lake Louise ski resort is the most searched for ski resort in Canada with an average of 18,100 monthly online searches. Big White ski resort follows behind with 14,800 average monthly searches. The average search volume then drops dramatically to 5,400 for Sunshine ski resort.
Let's continue to explore the top ten most searched ski resorts in Canada.
Lake Louise ski resort
The top, most searched for ski resort is Lake Louise which comes in first place with an impressive 18,100 average monthly searches. This gorgeous Canadian ski resort boasts breathtaking mountain scenery, glaciers, lakes, and forests.
Lake Louise is the third largest ski resort in Canada at 4,200 acres and it offers a versatile terrain suitable for all levels and abilities. Visitors can enjoy gentle slopes, long runs, glades, chutes, wide-open bowls, and of course, the delights of the Canadian Rockies.
When you're not on the slopes, you can even enjoy peaceful lakeside walks only minutes from the village of Lake Louise. As Canada's first National Park,  it is no surprise that Lake Louise is one of the top ski resorts in Canada.
Big White ski resort
In second place, Big White ski resort boasts 14,800 average monthly searches.
This Canadian family ran ski resort has been operating since 1963 and enjoys 7.5m of dry British Columbian snow each winter. This family-friendly ski resort is the perfect place to learn how to ski or snowboard with its' chilled vibe and beginner-friendly gentle glades. You can also enjoy the convenience of ski-in, ski-out accommodation, and cafes.
There are plenty of more advanced options as well. Big White hosts a variety of steep tree runs and off-piste progression for those looking for an adventure. In fact, Big White is one of the top resorts for off-trail skiing, and if you fancy a change of scenery Silver Star is a nearby option.
Sunshine ski resort
In third place, with a 5400 average monthly search volume, is Sunshine ski resort. Situated in the heart of Banff National park, high on the continental divide, Sunshine ski resort is nestled between three stunning mountains that boast breathtaking site lines and offer uninterrupted beauty.
Sunshine ski resort enjoys an impressive seven-month-long season, from early November to late May, with 3,300 acres of skiable terrain. This resort has the longest non-glacial ski season in Canada and enjoys 9m of snow on average each season.
The base area of Sunshine ski resort is at 7,200ft which means that the snow stays light and dry, perfect for skiing and snowboarding. The resort offers both gentle slopes and more extreme mountain runs, so it is ideal for all abilities and preferences. Delirium Dive was even named one of the top ten off-piste destinations in the world.
Panorama ski resort
Following closely behind is Panorama ski resort, which receives an average monthly search volume of 4,400. This mountain resort and alpine village is tucked away in Canada's oldest mountains and often referred to as 'pure Canada'. It is a quiet, tree-lined resort with ski-in, ski-out accommodation.
It offers opportunities for all abilities. Gentle slopes for beginners, back-country bowls such as Taynton Bowl and Extreme Dream Zone for the more advanced, and plenty of top-to-bottom cruisers for intermediates. For a really unique experience, check out the heli-ski opportunities.
The Panorama ski resort has 2,847 skiable acres and a 1,225m vertical, but if you don't fancy skiing or snowboarding, they offer a variety of other mountain activities as well. Snowmobile tours, dog sledding, and tubing to name a few. After a long day on the mountain, you can enjoy the largest slopeside hot pools in Canada at the base.
Whitewater ski resort
Whitewater ski resort comes in fifth place with an average search volume of 4,400 per month. This retro, simple, laid-back ski resort, doesn't need to offer all the bells and whistles like their competitor ski resorts. With an impressive 12-meter annual snowfall, the powder speaks for itself. Whitewater ski resort is known as the 'Nirvana for powder hounds'.
Despite receiving the fifth most searches out of all the Canadian ski resorts, it is a low-profile, community ski resort, situated near Nelson British Columbia, that doesn't even try to compete with the big resorts. At Whitewater, you can just enjoy the powder, with all of its' charm and no crowds!
Dagmar ski resort
Following on, with an average of 3,600 monthly online searches, Dagmar ski resort based in central Ontario is the sixth most searched for ski resort in Canada.
Situated within the Golden Horseshoe, Dagmar ski resort is the go-to family resort. It hosts an all-encompassing family learning centre with ski lessons, magic carpets, and specially trained children's instructors. It is the perfect place to bring young children for a fun learning experience. Dagmar ski resort is also renowned for its' terrain parks, which are the largest in the Durham region and offer 18 runs with varied terrain. This resort offers a total of 3k of slopes to enjoy with the family.
In addition to this, they offer charming chalets and comfortable lodges as somewhere to put your feet up and relax after a long day on the mountain.
Fernie ski resort
Rivalling Dagmar is Fernie ski resort with an equal 3,600 average monthly searches. Fernie ski resort offers quiet weekday runs, a sleepy mountain, and the biggest vertical in the Canadian Rockies at an impressive 3,550ft, with amazing views atop the lizard range.
This ski resort has built quite a reputation with snowboarders, which is no surprise when you know it receives over 9 metres of powder each year. Fernie hosts five huge bowls, which is ideal for a good dump of snow. If you are looking for an alternative powder fix, then Fernie also offers cat skiing, which is a great cheaper alternative to heli-skiing.
Banff ski resort
Surprisingly, Banff ski resort has come in eighth with only 2,900 average monthly searches.
Banff is a proper mountain town, it hosts an abundance of bars and restaurants perfect for apres ski. With one lift pass, you can enjoy access to Sunshine Village, Lake Louise, and Mount Norquay all within 15 to 45 minutes from Banff ski resort.
You can enjoy the free bus service that shuttles you to your preferred location so that you can try out all the runs. Sunshine is a great location for beginners, whilst the backcountry bowls of Lake Louise and Mount Norquay are ideal for those looking for progression. Together, you can choose from a total of 7,748 acres of terrain.
When you're not on the slopes you can look out for moose and bighorn sheep in the forests and enjoy views of Cascade Mountain and Mount Rundle.
Hidden Valley ski resort
In ninth, with an average of 2,900 monthly searches for Canadian ski resorts is Hidden Valley ski resort.
Located in the Cypress Hill Provincial Park near Alberta, Hidden Valley is a small community resort that enjoys a compressed season between mid-December to mid-March.
As a National Park, there are plenty of opportunities to spot wildlife and enjoy the stunning scenery. With the town of Elkwater nearby, you can also enjoy hiking trails and various restaurants and cafes. Hidden Valley also offers other winter sports such as cross country skiing, ice skating trails, snow-shoeing, and even a downhill luge.
Lakeridge ski resort
Finally, in tenth place, we have Lakeridge ski resort, which matched Hidden Valley and Banff with 2,900 online searches.
Located in Ontario and nestled in the beautiful Oak Ridges Moraine, Lakeridge resort offers 23 runs spread across 70 acres with a wide variety of trails for skiers and snowboarders of all levels. Mogul run and banked Slalom run are two of the favourites.
In addition to this, and to the delight of the snowboarders, Lakeridge has 3 dedicated snowboard terrain parks. As well as a snowcross and separate snow tubing park.
Summary
So there we have it. The top ten most searched for ski resorts in Canada. Lake Louise ski resort came in top position by a landslide and was followed by Big White ski resort. But wherever you go in Canada to get your snow fix, you are sure to not be disappointed.