Travel In Luxury With The Hex Terra Carry On Roller
In typical HEX fashion, the carry on roller packs all the best features needed in a great weekender travel bag.
The hide-away, telescoping, adjustable handle can be tucked away in its zippered pocket of the Hex Terra Carry On Roller. Inside you will find a roomy main compartment for plenty of clothing and two large interior zippered mesh pockets. The front of the bag contains two zippered pockets: one faux-fur lined and padded for tablets and e-readers, and the other contains an organizer and room for phone, chargers, or accessories.
The rear side of the bag boasts a large faux-fur lined and padded exterior access pocket for your 13″-15″ MacBook Pro or other similar sized laptop and a phone pocket. Other features include a padded top carry straps, I.D. pocket, over-sized protective runners, smooth rolling wheels, and heavy-duty skid plate for protection.
This combination of features truly provides thoughtful device storage and protection while still maintaining a slim profile and plenty of space for whatever your travels dictate.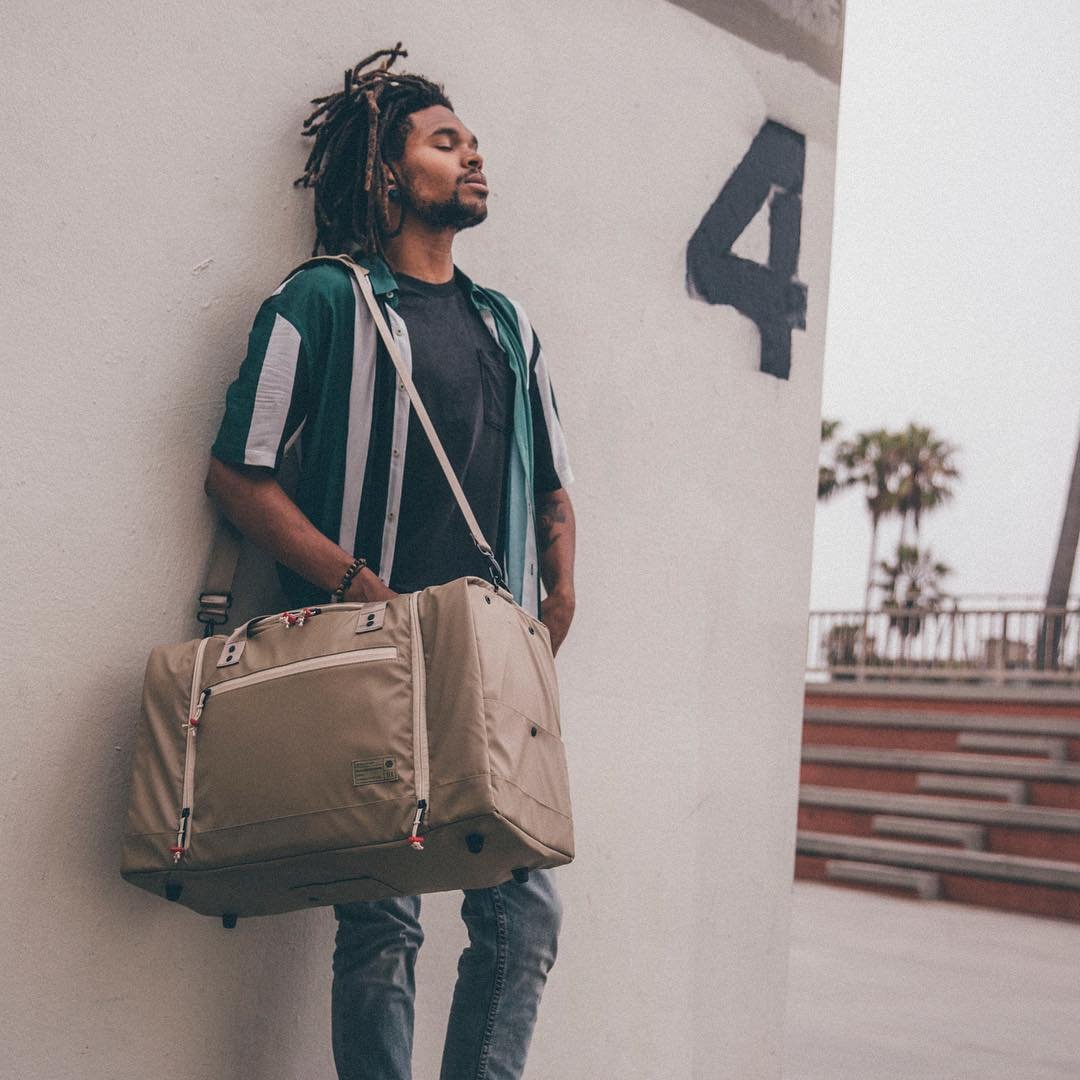 HEX draws on their decades of experience in fashion and channels it in an innovative new direction. At its core, it fuses their eye for style with their love of technology. HEX was created with a new viewpoint, looking at fashion and technology as equally necessary and inspiring. The importance of premium materials, textures, and finishing are all designed into the DNA of HEX, as is a focus on innovation and a drive to develop products that function as well as they look.