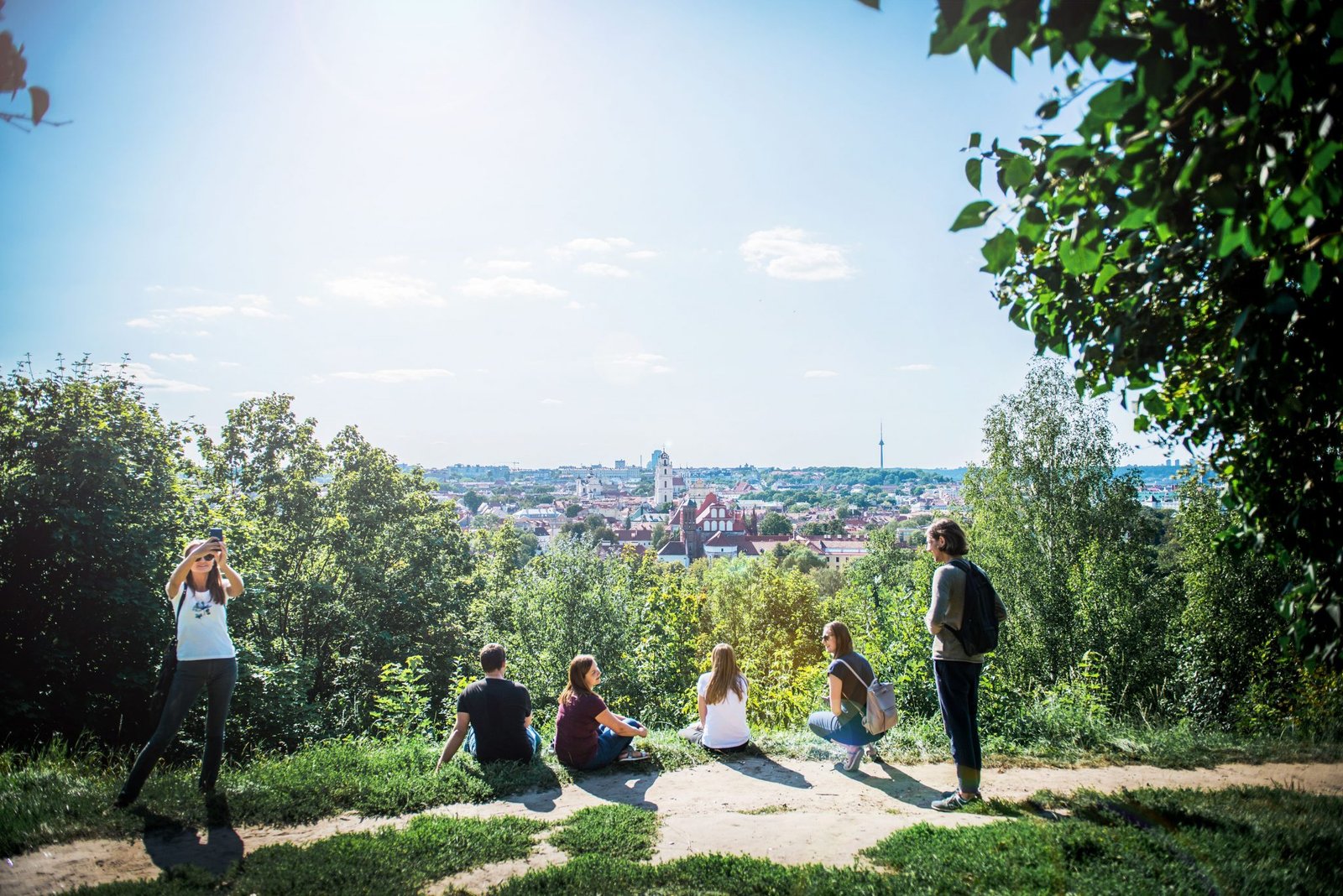 Walk The Secret Route of Užupis, The Hip and Artistic District of Vilnius
Finding the quirky and hidden spots in a city might not always be an easy task when traveling.
For instance, how would you even know that there's a piano along the river you can play, or that you can get a special passport stamp in Vilnius?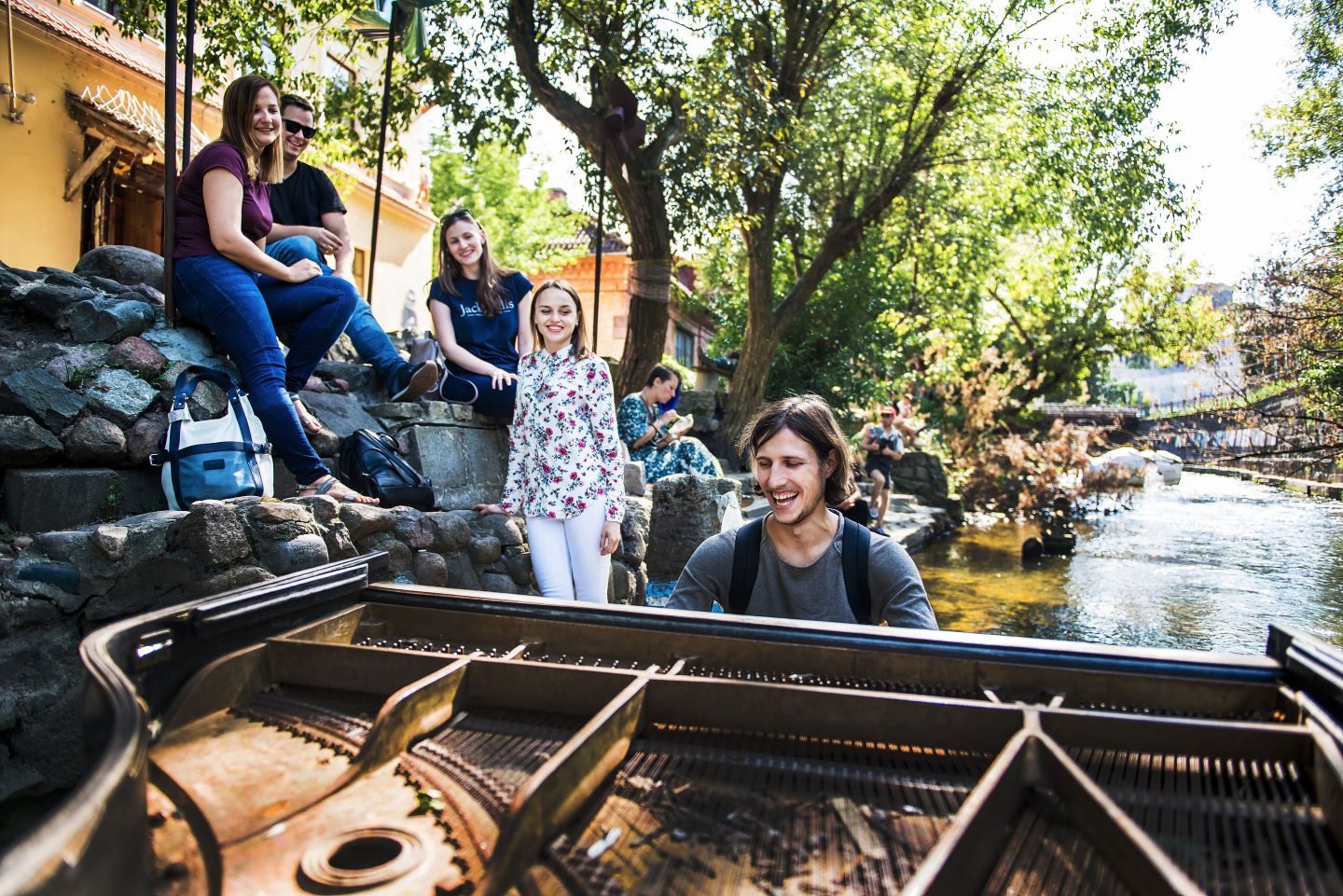 Lithuania's capital has more than a few hidden gems ready for tourists who prefer exploring off the beaten path. The bohemian district of Užupis is definitely one of those gems, and now it's easier than ever to find its most intriguing corners. That's because the unique and somewhat eccentric Independent Republic of Užupis has a new tour route, and it's guaranteed to make for a very memorable visit.
Užupis is adored by locals and tourists alike, while writers and journalists love the district's cinematographic views and liberal atmosphere. Lonely Planet even singled-out Užupis as an area of particular interest when declaring Vilnius one of the most-recommended travel destinations in Europe for 2018.
"The idea of establishing a mock republic, which was born within the local Užupis community, has turned into one of the key areas of Vilnius to visit. The new tour route and map will open the district up to tourists, who will be able to explore it on their own, find out more about the republic, and feel like locals," says Inga Romanovskienė, Director of Go Vilnius, the city's official tourism and business development agency.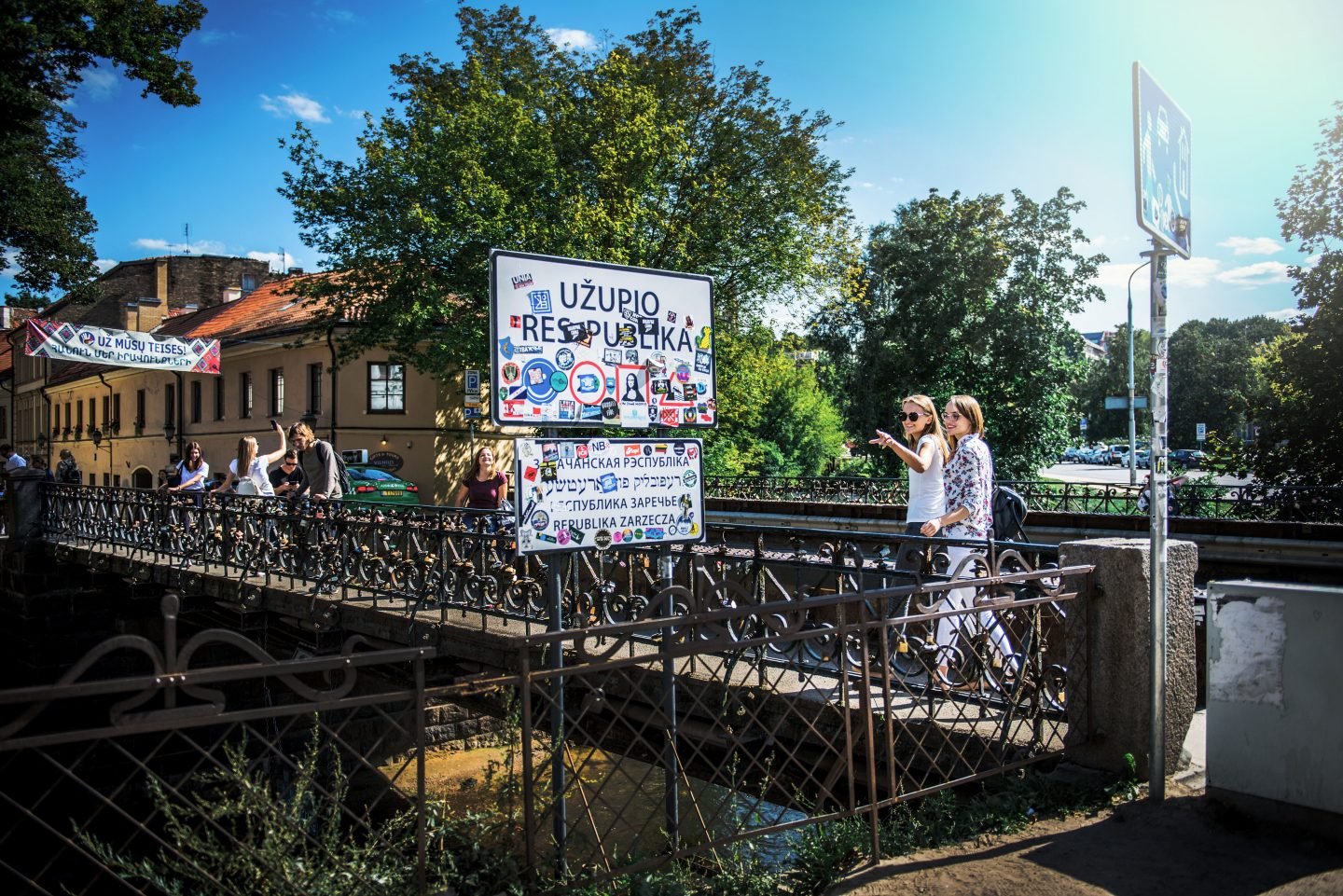 Užupis has a distinct atmosphere and history, but it is also exceptionally open and draws visitors into its playful ambiance almost effortlessly. "You can play the piano along the river, take a turn on the Destiny's Swing, which hangs from the district's main bridge or read the Užupis Constitution in your own language. Tourists are sure to return home with some amazing memories of this wonderful experience," Inga maintains.
The district declared independence on 1 April 1997, probably choosing that specific date to underline the humorous nature of the whole affair. The district has its own president, constitution, currency, anthem, border crossing, and honorary citizens.
Visitors can hang out under the famous angel sculpture guarding the district or send a postcard with a special stamp at Magnets & Miracles, which serves as the Užupis Information Centre and Post Office. And don't forget to take a photo of the Užupis Constitution in your language – it's not every day that you see a constitution talking about the freedom to be lazy or a dog's right to be a dog.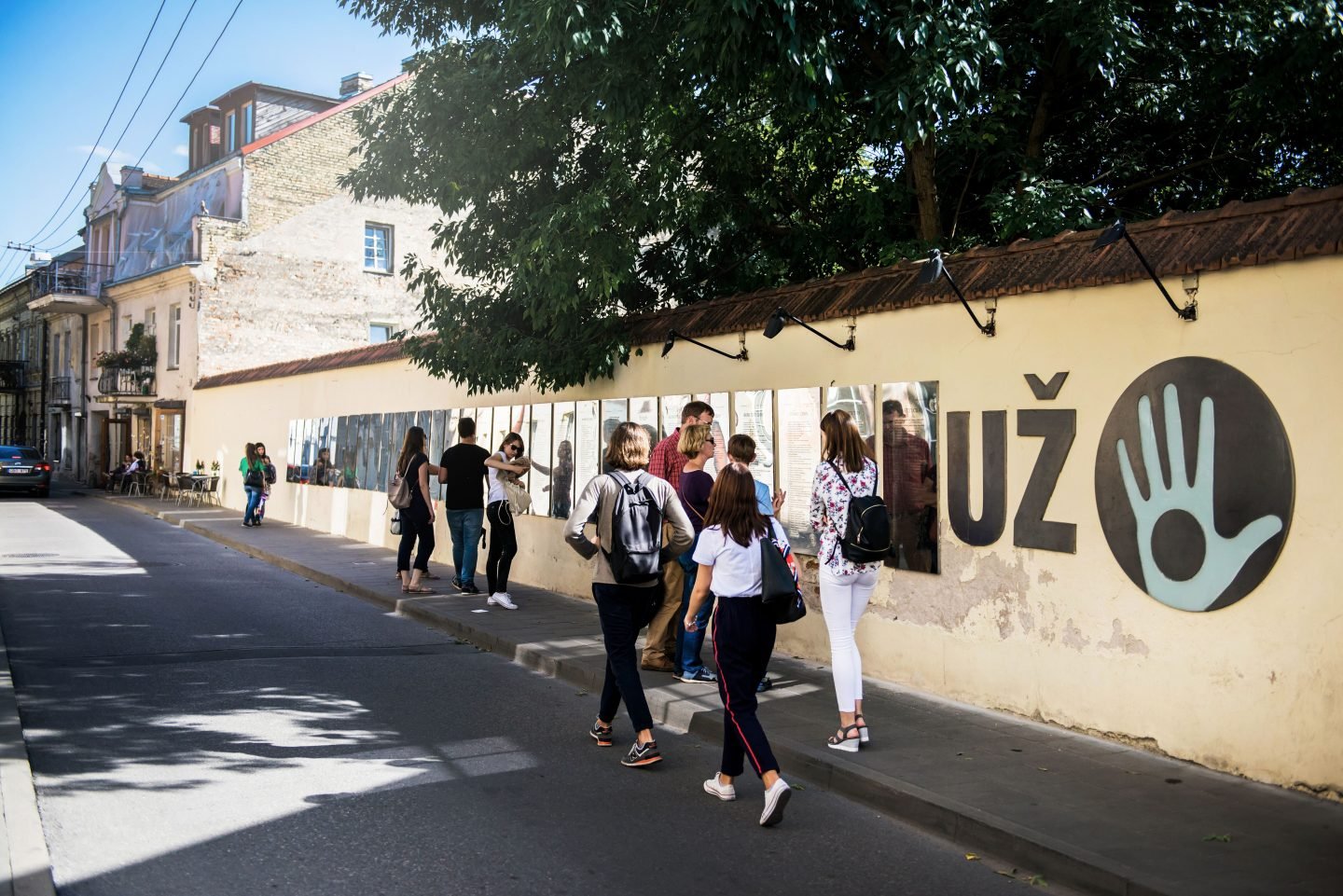 Walk around Užupis with the new route map and discover something new around every corner. Art installations in the Užupis Art Incubator, breathtaking panoramas from the district's hills, or the small St. Bartholomew's Church on the bank of the Vilnelė River. You can also follow the historic Jewish heritage trail or look for unique wooden architecture.