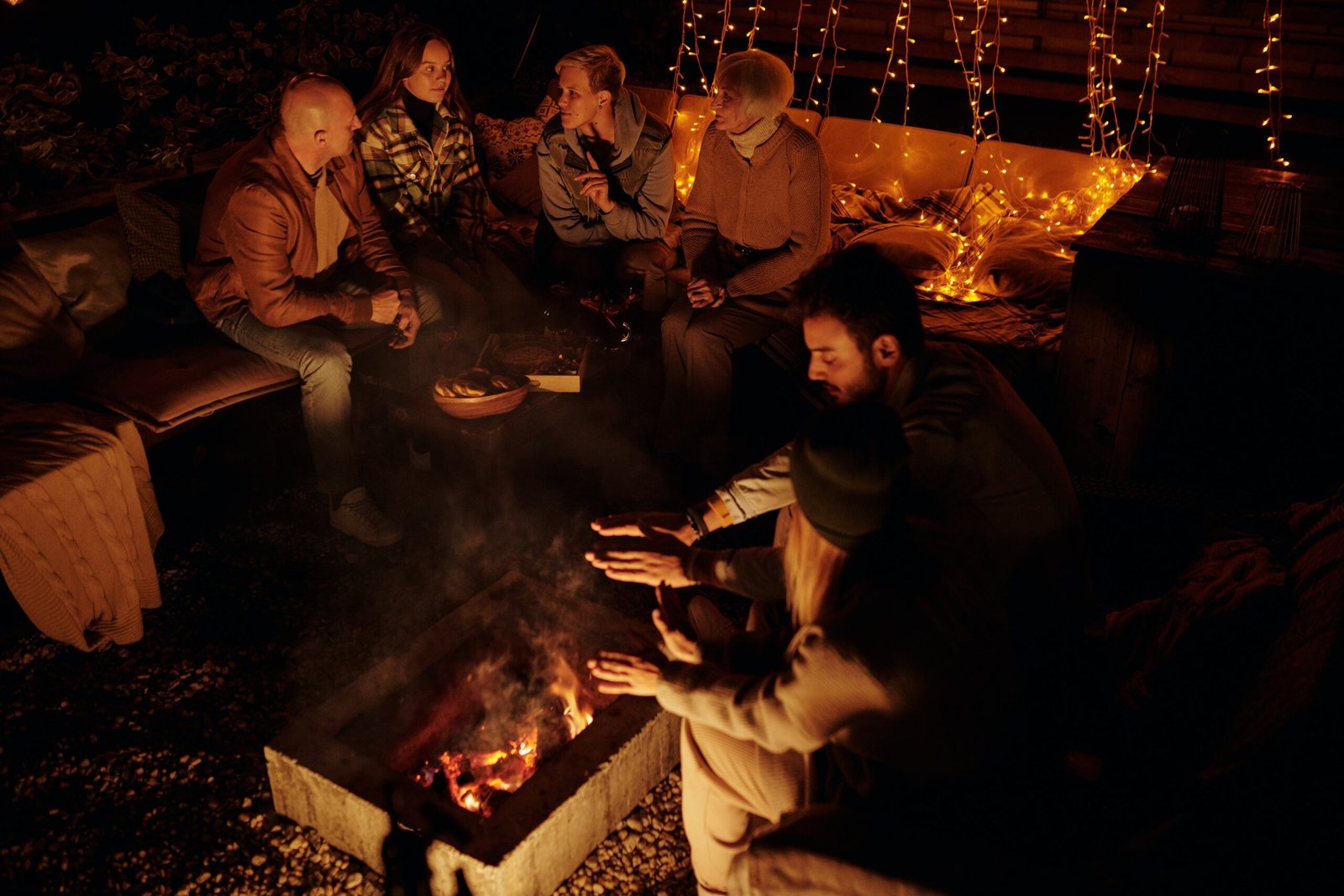 Garden Party Decoration Tips: Celebrate Your Holiday Outdoors And Impress Guests
Summer is coming and it's time to get ready for outdoor parties and get-togethers!
Flowers, draperies, banners stretched between trees, cozy pillows, and blankets, hammocks, and swings… have you forgotten anything?
Oh yes! A party wouldn't be a party without colorful latex or sparkling Mylar balloons like these https://balloons.online/holiday-mylar-and-foil-balloons/thanksgiving/!
Here are some simple decor ideas that you can use to quickly create a festive mood at your outdoor party!
1. Balloons
Balloons can magically transform any place:
try using balloons of different shapes and different types together, making them beautifully soar throughout the evening, creating cheerful, carefree vibes;
LED balloons look quite interesting and it's a beautiful must-have for evening parties. A bunch of such floating lights looks magical anywhere: above the table, above the serving area, or attached to some decorative objects;
the variety of shapes and the versatility of colors of Mylar and foil balloons is literally mind-boggling! They beautifully shine in the sun, while the inscriptions convey a certain message;
balloon garlands can be used to decorate the fence, trees, and pillars of your tent. The fact that you can hang the garland any way you want (i.e. horizontally, vertically, tilted, and in zigzag shape) makes it a great finding for creative people!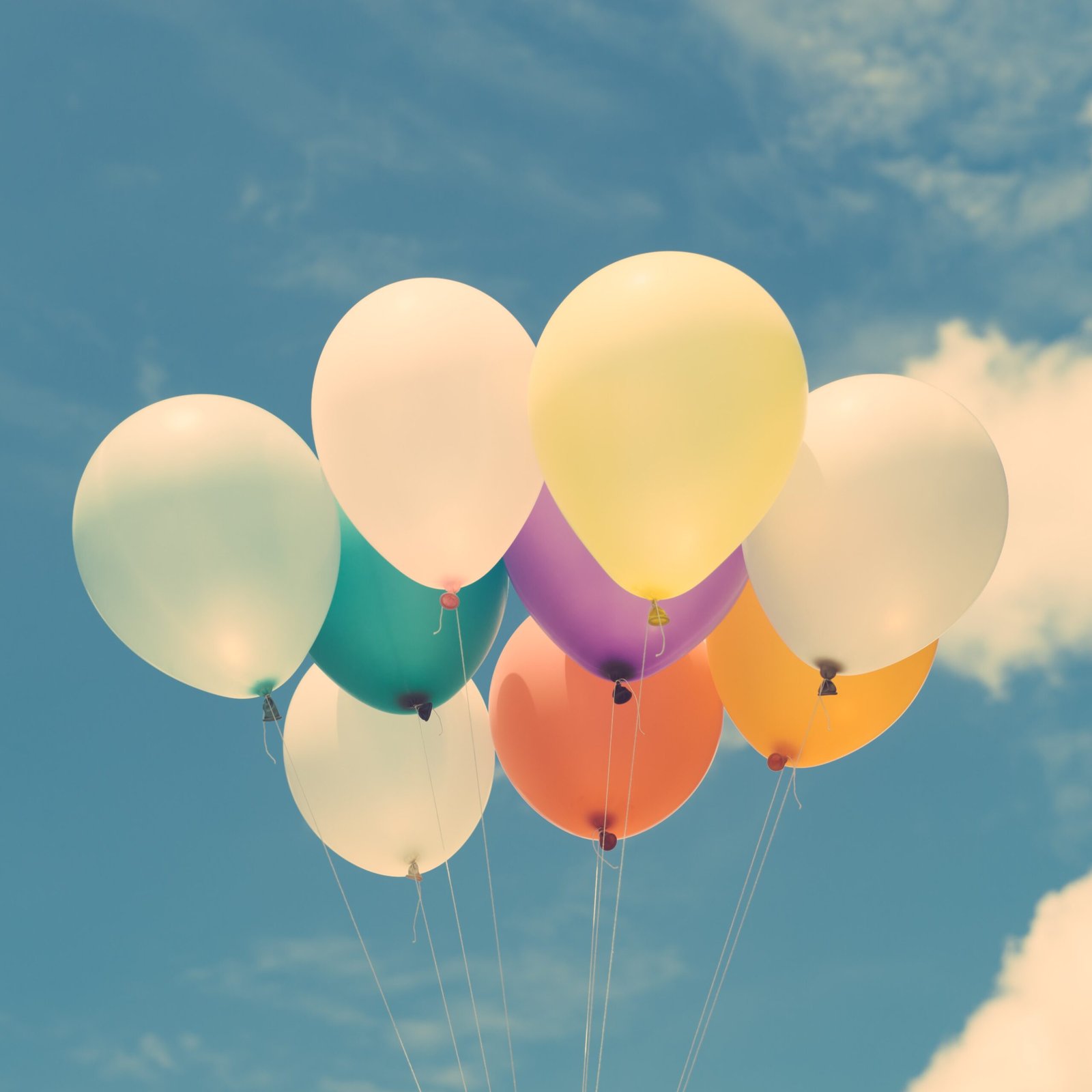 2. Light bulbs on trees
You can decorate your outdoor party with simple electric bulbs, hanging them on tree branches: they will perfectly complement the wicker decor in a Boho style. Place some compact portable battery-powered lamps on tables and the ground and create a beautiful party illumination.
Using LED garlands is even easier. Tie up the trees with garlands, colorful ribbons, turn on the lights, and transform your backyard into a fairy tale garden!
3. DIY wreaths
Handmade wreaths of greenery, wildflowers, and twigs look nice and elegant and can be used throughout the summer. You can use them to decorate tree branches, bushes, gazebo, or fence. You can also get many personalized wreath at Polar X Ornaments.
4. Hanging candles holders
Decorating the garden with candles is a good idea, which will come in handy not only for the holidays but also for ordinary summer evenings.
For such decor, you can use ready-made (IKEA has lots of them to choose from) or handmade candle holders made from ordinary glass jars. Use metal wire, household twine, or ribbons to attach the candle holders to the tree branches.
5. Canopy
The lightweight canopy is a perfect idea to make your party lounge area comfier. You can use a piece of translucent fabric by simply hanging it on the branches of a tree.
Cover the ground with polyethylene or tourist camper mats, and a beautiful carpet or bright blanket and pillows — and you will get your beautiful oriental tent ready!
6. Decorative pom poms
When the weather is fine, you can hang the pom-poms in your garden. Children just love these decorations, so this decor is a perfect choice for outdoor children's birthdays and holidays.
7. Chinese lanterns
Chinese rice paper lanterns with or without built-in LED bulbs are a win-win solution for your garden party decoration. They look especially beautiful when grouped and decorated with colorful ribbons and they beautifully swing in the wind, creating a festive mood.
Decorate the lanterns with fresh flowers to create an extremely romantic look.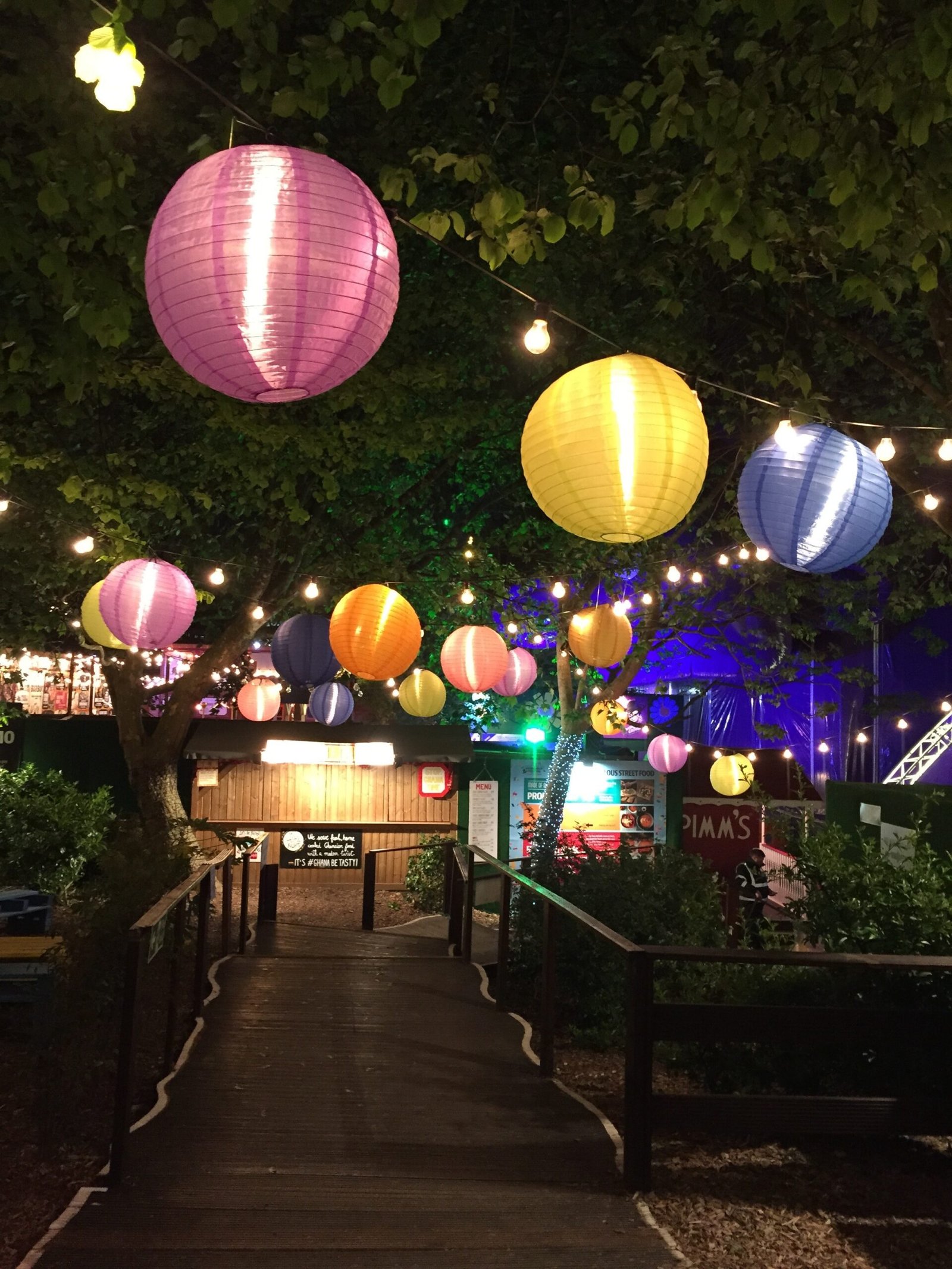 8. Swings and hammocks
Upgrade your garden swing with colorful décor and plush pillows. A battery-powered chandelier, hanging from a tree, will help to create the right atmosphere. The romantic mood is attached!
9. Floral decor
Fresh flowers always look great on a festive table. Also, you can hang small handmade vases on tree branches or make flower curtains using cut flowers and a fishing line.