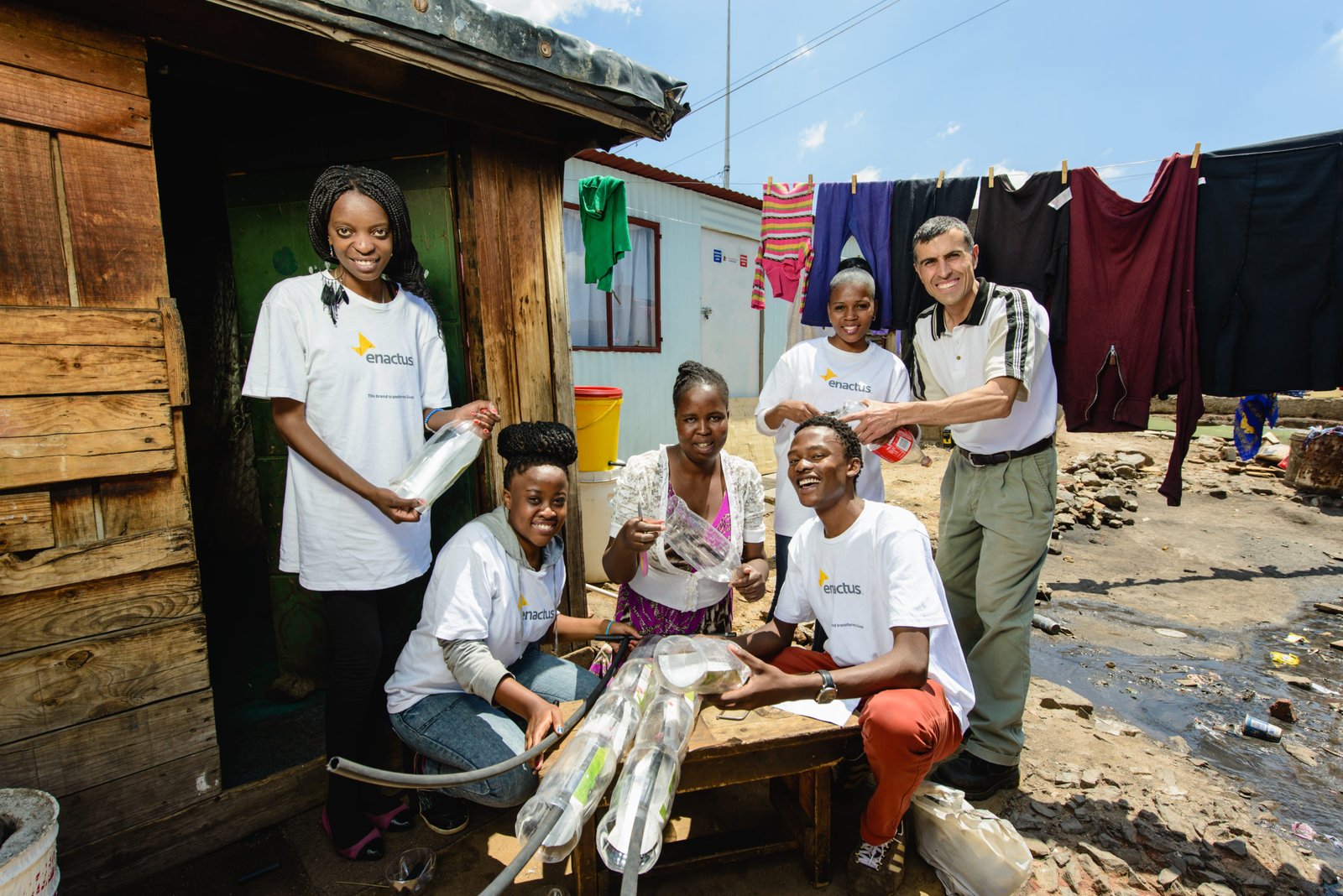 Meet The Women Leading Development For Global Education Nonprofit Enactus
As part of its goal to expand impact over the next three years, global experiential learning nonprofit Enactus announced today that two veteran development professionals will lead the organization's growth and diversification of its partner relationships and funding opportunities.
Tiffany Drummond Armstrong joins Enactus as Chief Development Officer and brings to the company more than 20 years of experience leading comprehensive multi-stream development programs. She has an extensive positive record of empowering teams at local, state, and national levels to achieve their goals. Tiffany thrives in mission-driven organizations and is fueled by a deep desire to improve the quality of life for others. She holds a master's degree in Public Administration from North Carolina State University and Certificates in Nonprofit Management from North Carolina State and Duke Universities. Tiffany is active in her community and with her alma mater, the University of North Carolina at Asheville, having most recently served on the Foundation Board of Directors. Currently, she serves on the YWCA Board of Directors and is the President of the Association of Fundraising Professionals (AFP) Western North Carolina Chapter.
"It is an honor to join Enactus and support sustainable, life-changing innovation through student-driven social entrepreneurship," Tiffany says.  "I'm eager to partner with donors, corporate partners, community leaders, and academia to propel these young leaders forward in their current and future work to solve the world's biggest problems."
Kathryn Atchley joins Enactus in a newly created role, Manager of Foundation Relations. A component of the company's new three-year strategic plan is strengthening its resiliency by diversifying its revenue stream. Kathryn will serve a key role fostering strategic partnerships with foundations that support the Enactus mission to educate, inspire, and support young people to use innovation and entrepreneurship to solve the world's biggest problems.
Kathryn has over 11 years of experience in nonprofit development, relationship management, impact reporting, and communications. Most recently she led a global medical research and patient advocacy organization where she worked closely with foundations, academic institutions, biotechnology companies, governmental entities, and families.
"Tiffany and Kathryn bring to Enactus not just development experience but strong commitments to a hopeful future where all people thrive," says Enactus President and CEO, Robyn Fehrman. She continues, "As Enactus grows as a global learning network with a goal to annually educate 100,000 young leaders, Tiffany and Kathryn will be instrumental in engaging partners who support our mission with funding, mentoring, and educational opportunities."
About Enactus
Founded in the United States in 1975, Enactus is the largest experiential learning network that prepares the next generation of leaders to advance the United Nations' 17 Sustainable Development Goals (SDGs) through social entrepreneurship and innovation. Through its international network of business, academic, and student leaders, the organization provides a platform for students to develop leadership and career readiness skills while working with prestigious organizations worldwide. In 2021, over 37,000 Enactus students in 33 countries positively impacted 11.6 million lives through their social innovation projects and helped launch 1,626 small businesses, advancing the SDGs. For more information visit www.enactus.org.