Motorcycle Accessories Every Rider Should Have
If you enjoy riding motorcycles, or you are just getting into it, then you know that there are things every rider should have.
Different riders need different gear when riding their motorcycles. There are millions of registered motorcycles in the United States alone. These motorcycles have different designs with different accessories.
Recommended gear that every rider should have such as:
Leather Jacket
Every motorcycle rider needs a leather jacket to complete the look. A solid motorcycling leather jacket just makes a statement that no other piece of clothing does. For starters, it says that you are a true rider.
A leather jacket will keep you warm as the wind flies past you while you ride your bike even at night. It will also protect your arms from the sun during hot days. Look for a leather jacket with armored features on the elbows and shoulder. If it rains a lot where you live you should weatherproof the jacket. You want a well-aerated jacket that can offer protection from the elements.
Palm Sliders
When you are involved in a motorcycle accident, it is the instinct of most people to put out their hands to stop tripping or falling. However, it is a very easy way to injure your hands whereas you can protect them and not even get an injury.
You should get used to the fact that motorcycle accidents are gruesome as a beginner to be mentally prepared. Whenever you go out for a ride, you will wear your palm sliders or gloves if you want to protect your upper body. Plastic gloves are great but leather gloves are even better. The sliders should have adequate cushioning material for the entire hand.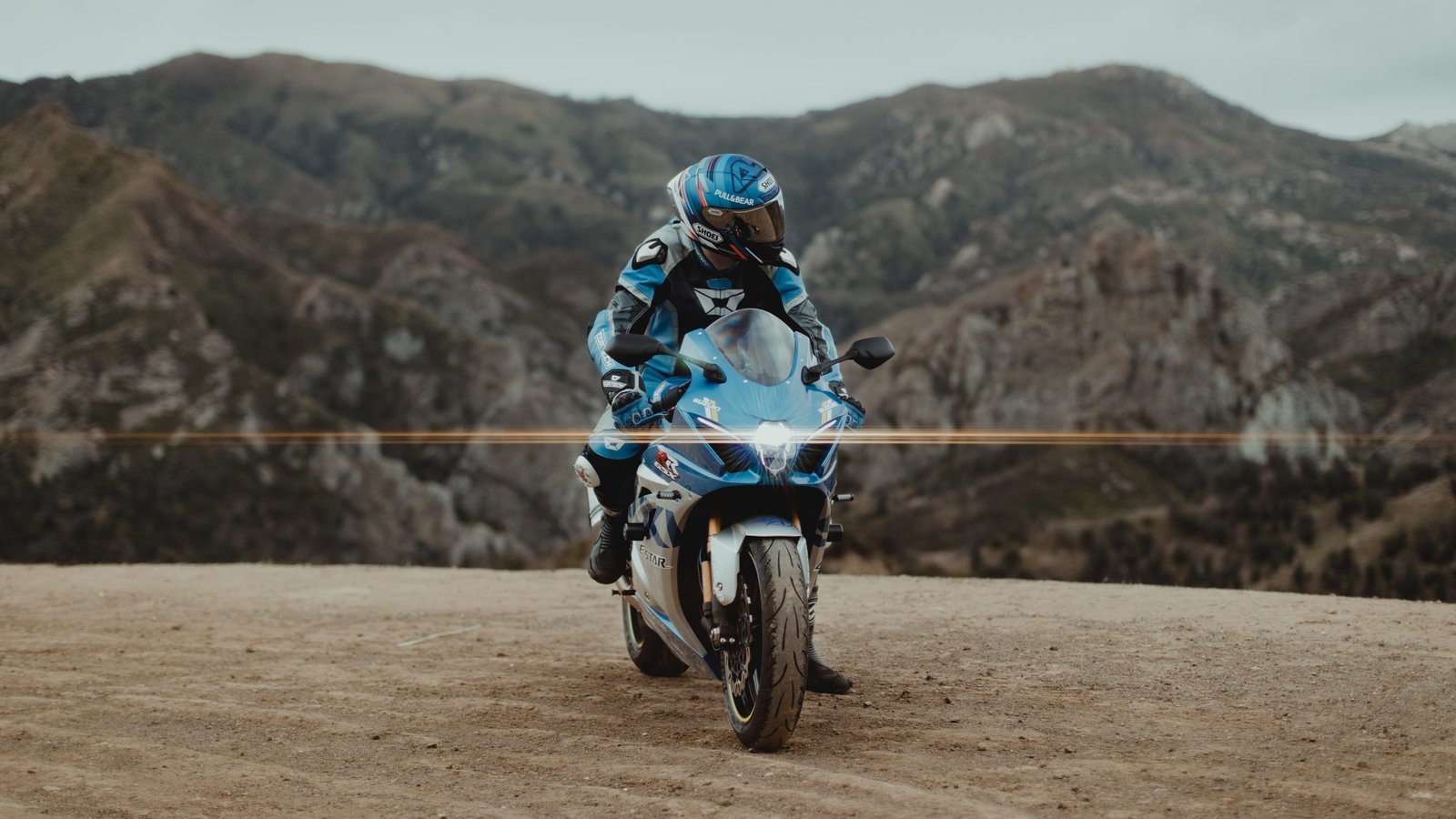 Helmet Camera
The head is the one part of your body that you absolutely have to protect when you are riding a motorcycle. You do that by wearing a helmet which is an accessory every rider should have. In fact, some countries have laws requiring riders to wear helmets with serious fines and penalties. The helmet should be aerodynamic which should reduce the noise and improve your vision while you ride.
A great addition to the helmet is a camera. Motorcycle helmet cameras capture the footage of your entire time riding your motorcycle. The footage can come in handy especially if you are involved in an accident.
There are smart helmets that will connect with your devices so you can upload your riding footage to the cloud immediately. However, the key in a helmet is not the features but the ability to protect your skull.
Earplugs
When riding a motorcycle, you will hear a high-pitched noise which is the wind sweeping by you. It can make it very difficult to focus on riding and can distract you to the point of causing an accident. The solution to the problem is a set of earplugs. They will definitely reduce the noise and allow you to stay focused and connected to the road.
The earplugs will also protect the inner workings of your ear which can be damaged as a result of exposure to high-speed winds.
Riding Pants
Most motorcycle riders, especially beginners, like to ride in jeans. However, you will rip even the sturdiest and finest of jeans if you regularly ride your motorcycle in them. The last thing you want to do is be on the receiving end of motorcycle accident injuries. You don't have the luxury of a metal shell or airbags to protect you if the worst happens, and that's why you need to make sure you wear motorcycle riding pants.
You need proper riding pants as a motorcycle rider, especially during winter. They will be your armor on the road and will protect your knees when taking sharp turns or when you fall. A perfect pair of riding pants should fit well and not be bulky. They should also offer fantastic abrasion resistance against all surfaces, especially tarmac.
You will have to fork over some cash for a quality pair of riding pants.
Riding Boots
Every rider should have a pair of riding boots. No matter how good your leather cowboy boots are, they will not handle motorcycle riding well in the long run. You need a tough pair of riding boots to protect your feet especially in case of an accident. You should never worry about style when it comes to riding boots. Worry about function instead.
You should look for features such as reinforced soles, toe tips, and overall padding in the riding boots. Despite the cushioning meant for protection, the shoes should also be breathable and comfortable. You may also decide to customize the boots for extra reinforcement. It is especially so if you buy alongside riding pants.
In conclusion, when buying a motorcycle, you should also consider the accessories you will need. The six accessories above are necessary for every rider. Feel free to choose any other accessories but ensure you have the ones above. Otherwise, you will be putting yourself at a lot of risks.