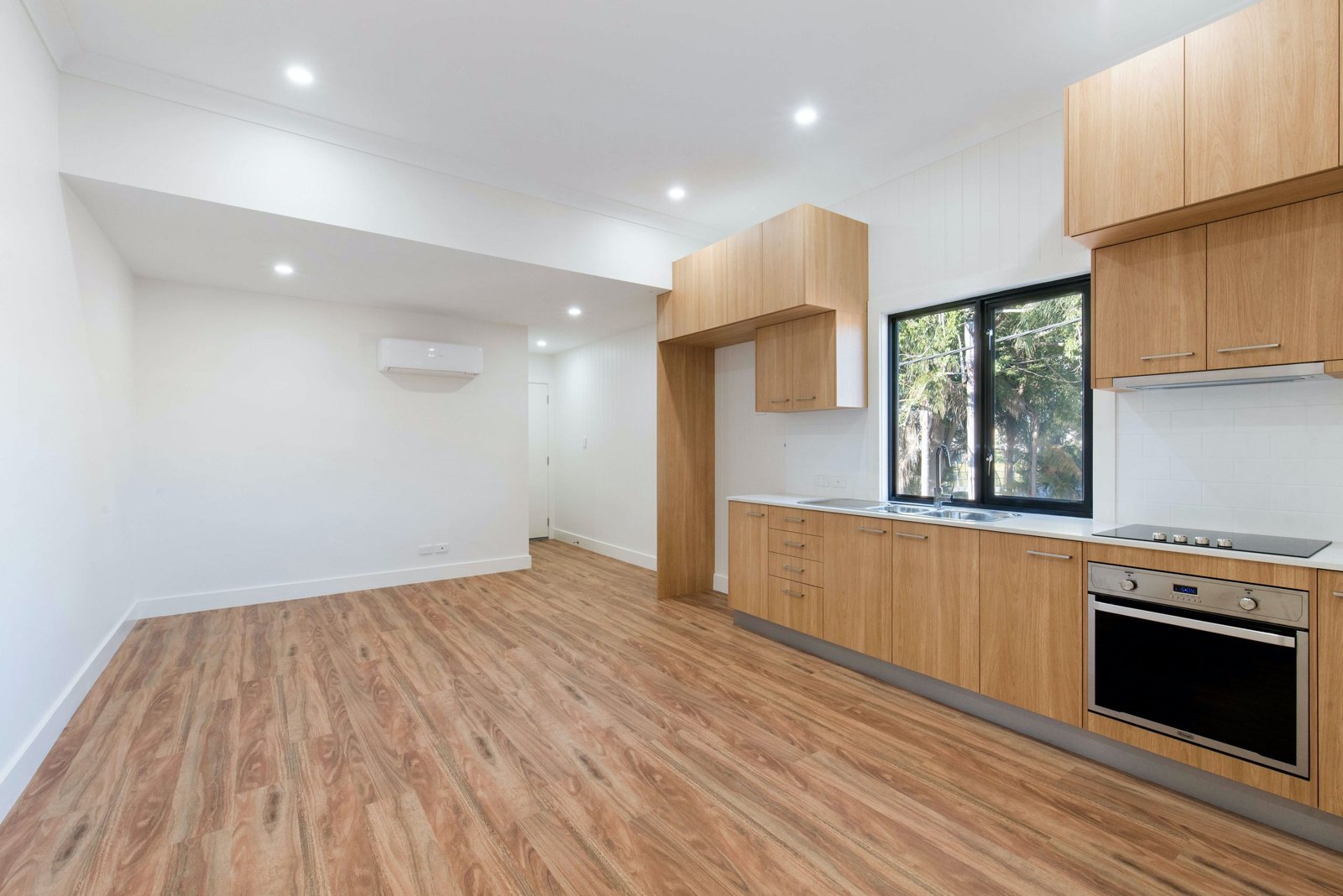 The Best Flooring To Have In A Kitchen
Getting the right flooring for your kitchen is an important decision that can have a major impact on the overall feel and design of a kitchen.
With kitchens being the hub of most houses and the place where we spend most of our time when indoors, you need flooring that is very hard-wearing and able to withstand lots of people walking on it, as well as food spills.
Being hard-wearing does not automatically mean though that the flooring has to be boring looking or not very pretty. In fact there are now lots of beautiful and intricately patterned flooring tiles that are suitable for the kitchen – Victoria Plum stock a great range of these.
Some of the things that you need to consider when deciding on flooring for your kitchen are listed below.
Durability
Probably the toughest type of flooring that you could put in any kitchen area floor tiles. These come in a range of different materials, colors, and finishes to suit any style of home. Where using a highly porous tile, such as one that is made from terracotta, it is important to make sure that it is properly sealed and then resealed often.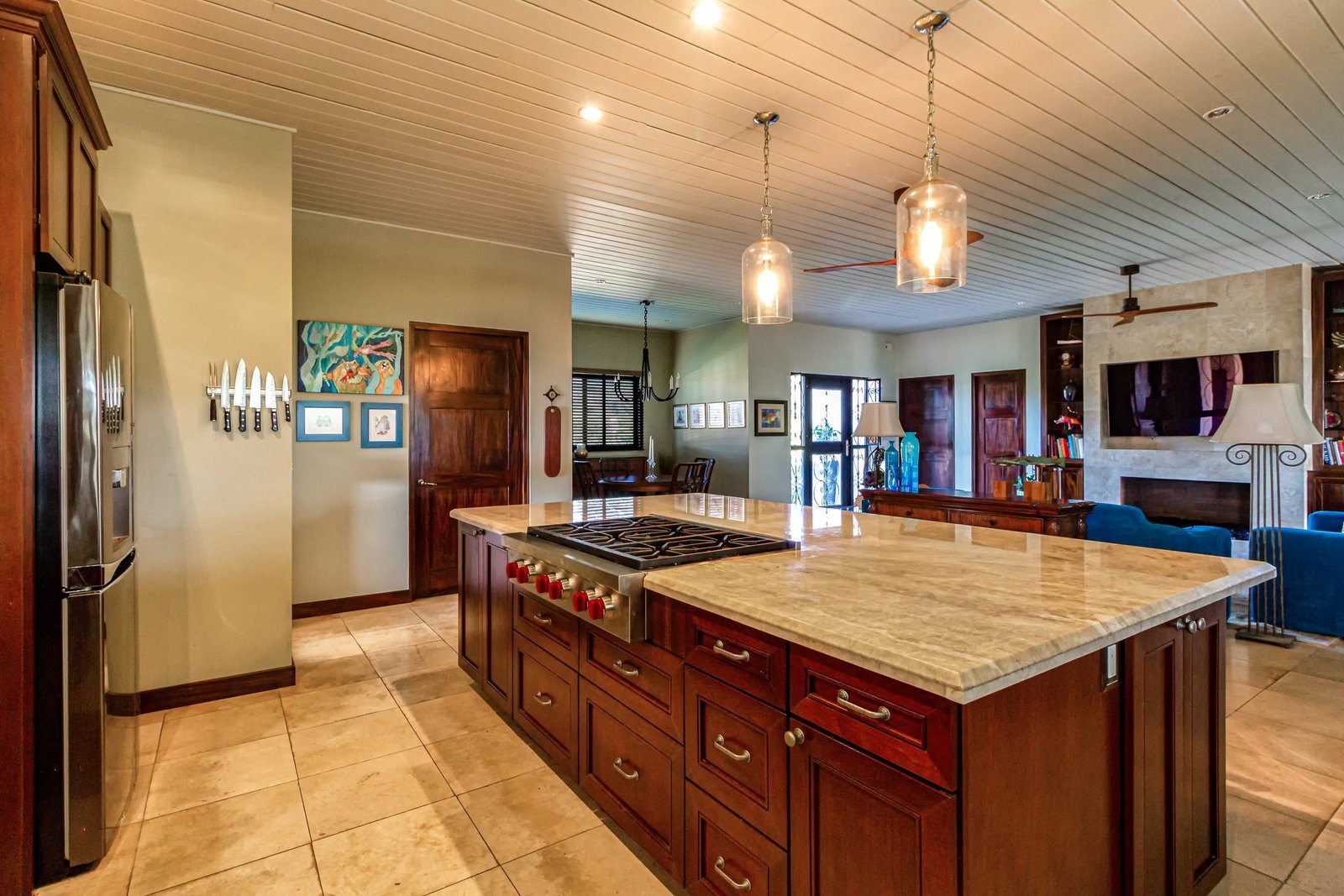 Granite or real stone tiles are a dependable material to use for a kitchen floor tile. Not only are they super durable, but they also bring lots of character to space and are more affordable than some other specialized materials. On the other hand, coating your flooring with epoxy resin floor would offer better durability. Epoxy would last up to 10 to 20 years if maintained properly.
Cost
Laminate flooring is by far the most cost-effective option to use in any kitchen. This is because not only is it cheap but it will last you for many years to come, meaning that you will not have to spend money on new flooring for quite some time. That being said, if you go for the top-end laminate flooring, then it can become quite an expensive option. With most laminate flooring being both scratch and stain proof, it is the perfect option for a kitchen space where it may be subject to damage and/or food spills.
The top-end options are actually very convincing, thus making them the ideal option for those people who are on a budget but still care about the look and design of their kitchen.
Warmth
By introducing wood flooring into your kitchen area, it will add a touch of warmth and a different texture to anything that may already be in there. In addition to this, it also brings a sleek modern finish that you simply cannot get with any other material. Where there is a chance that the flooring will be exposed to any sort of moisture, perhaps around the sink area, then you need to be careful with your choice of wood flooring.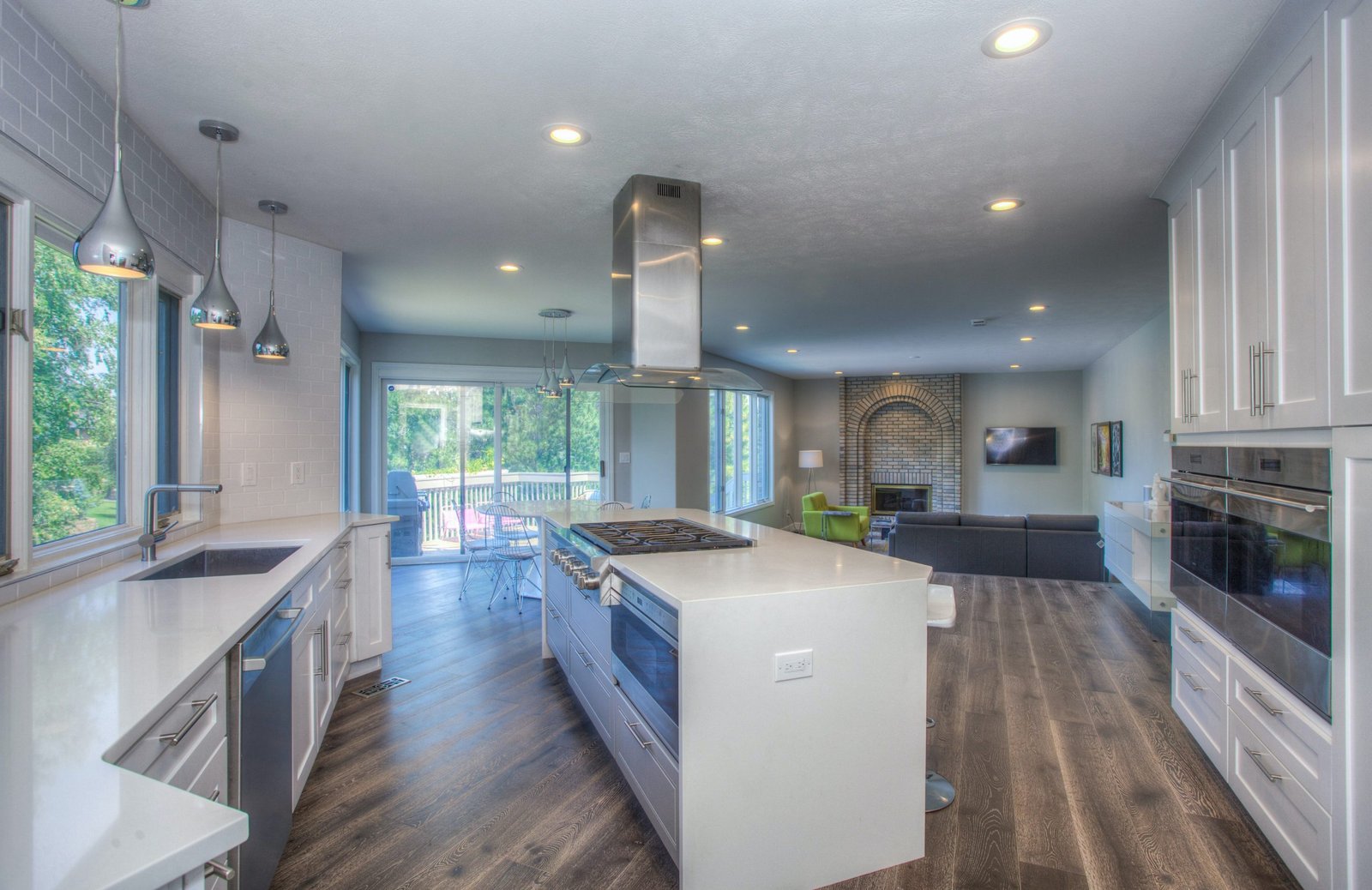 Going for an engineered wood flooring option is a good idea for a kitchen given the fact that the surface layer is highly durable, as well as being less prone to movement or warping like the real stuff is. Solid wood flooring can be very expensive though.