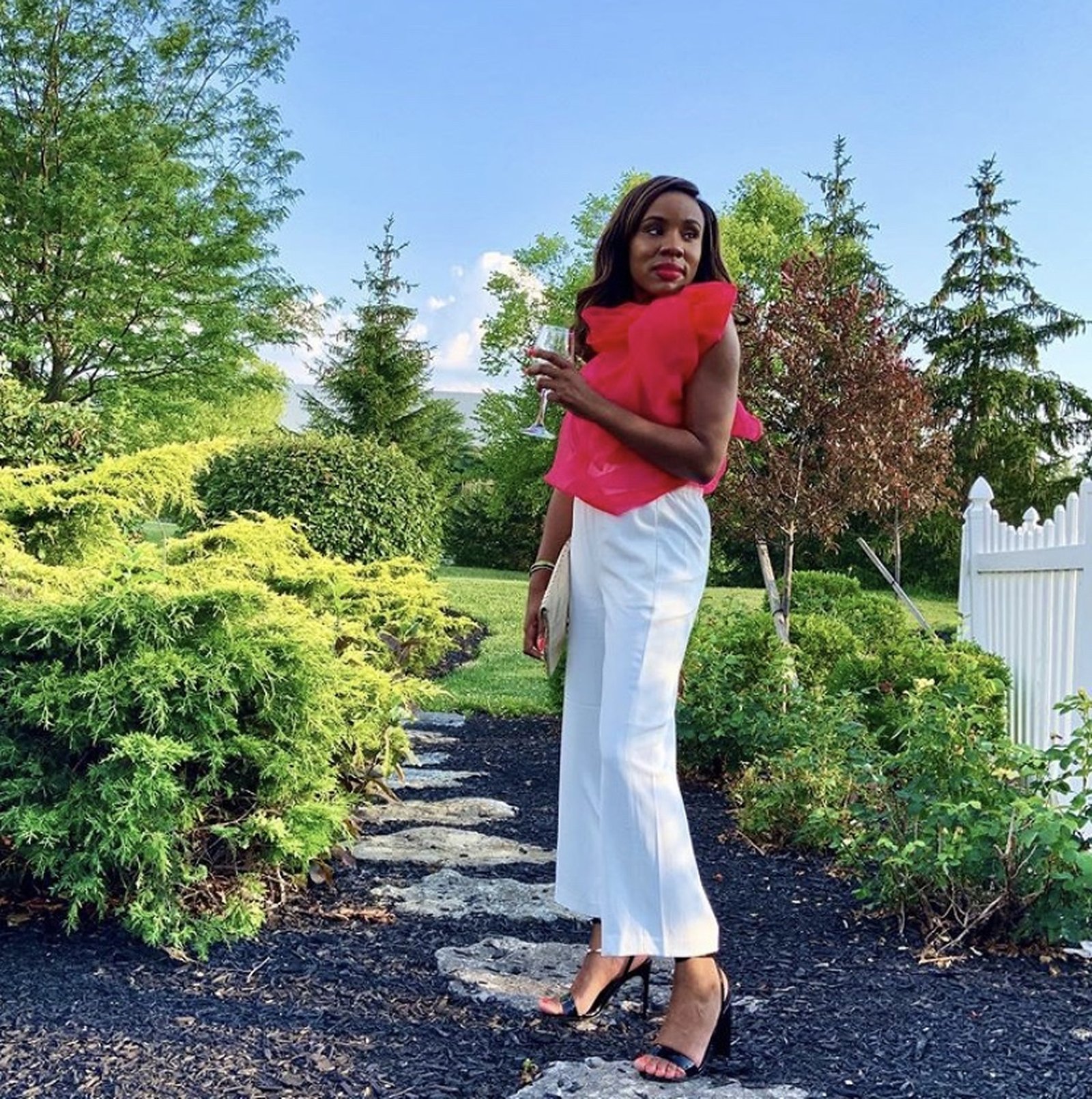 Get To Know Briana Moore: The Louisville, Kentucky Born Wardrobe Stylist & Tailor Making Her Mark On The Fashion/Entertainment Industry
Bree Moore was born and raised in the West End of Louisville, Kentucky – Which has produced some of the most incredibly talented individuals despite its negative pitfalls as being one of the most highly crime-rated areas in the city.
She attended one of the top-rated Performing Arts schools in Kentucky, DuPont Manual High School were the opportunity to further my dreams in Fashion/Theatre was presented by working in the technical theatre department as a tailor, carpenter, and electrician. Giving Bree the ability to enhance my experience in the industry at a young age. Fast forward to Bree making the decision to move to Atlanta, GA as a leap of faith, which paid off tenfold.
As a Visual Merchandiser for Nordstroms, this would lead to a change encounter to a position in the Tv/Film industry. A moment She'd been waiting for work in the wardrobe department for one of the most popular television shows, Greenleaf. And as they say the rest is history.
We interviewed with Bree about her upbringing, working in the entertainment industry, and advice other stylists.
What inspired the move from Kentucky to Atlanta, GA?
My inspiration to move to Atlanta was definitely the culture. To see so many people like myself thriving and successful creatives was very inspiring for me. Atlanta is such a good mix and home for me. I get the fast pace city, but also the humbling home feels as well.
How much have your skills developed since you staring your career?
My skills have developed tremendously since starting my career. Before I was a timider, and only really spoke on what I actually do when asked. Now i'm inserting my brand in any conversation I can with other creatives. For a couple of years of living here in Atlanta, my sewing machine was in storage, I was not focused on styling anymore whatsoever because I was not making money from it. One day I literally had an epiphany and got super motivated. I started practicing more, putting myself out there, and have not looked back since.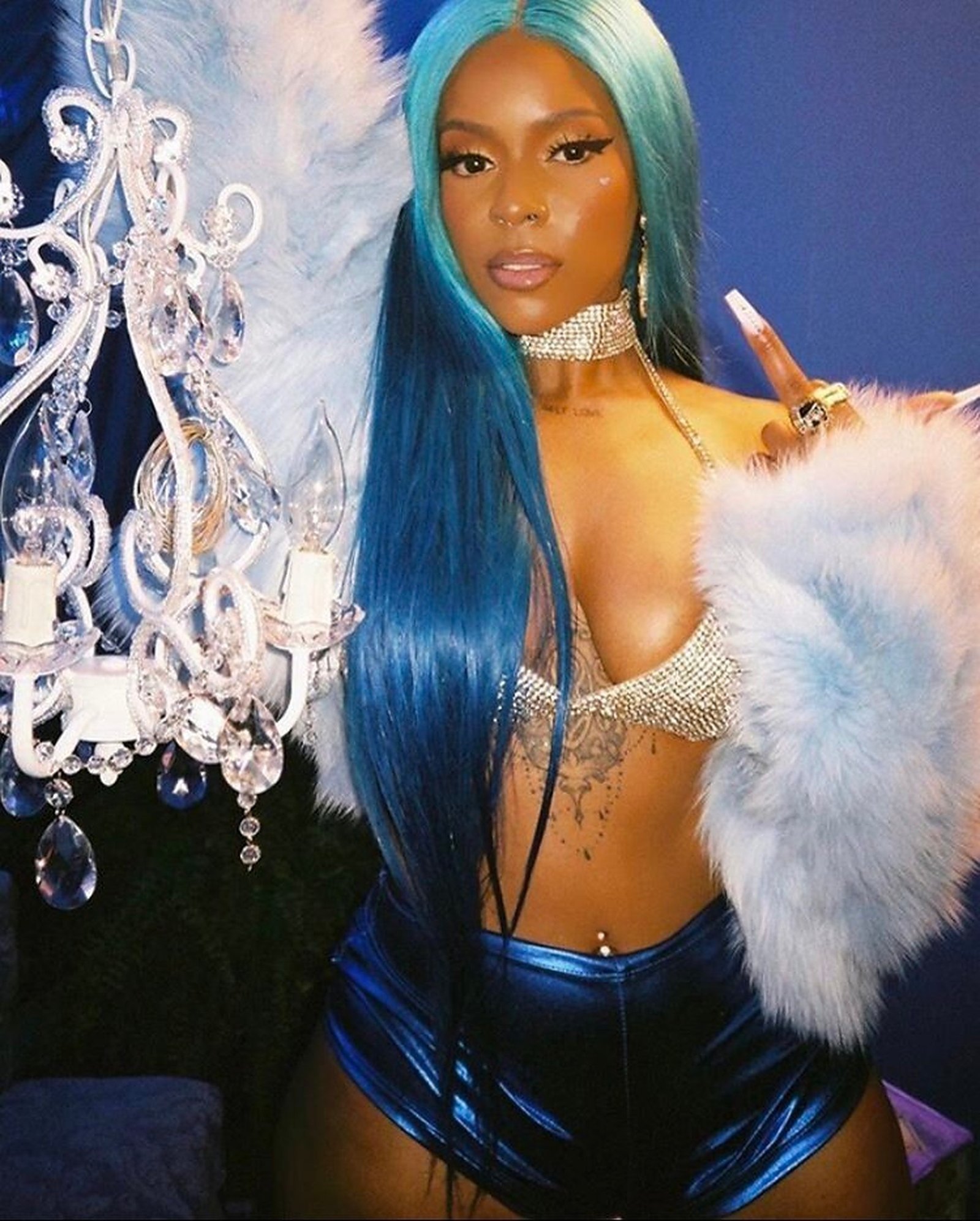 You've recently worked with rap artist Tay Money how did that connection come about?
Working Tay Money was sooo easy and seamless. She's such a sweet person. My connection literally came along because I was working for Mulatto. Mulatto's stylist was hired to also style Tay for one of her sons featuring Mulatto so I tailored for both of them for that project.
Can you talk about your experience of working with Mulatto? From your Instagram post, I see you were with her for the official music video of "Youngest and Richest," what have you learned about the music industry since this relationship started?
My experience with Mulatto these past couple of months has been AMAZING! She's such a humble, hardworking, and positive artist and that matters. I was along with the journey of her song "Youngest and Richest," and it has just been so fulfilling. Seeing her take her music to different heights and levels has made me reflect the levels I want to take myself and brand to as well.
Name a few artists you would love to work with and why?
A couple of artists that I would love to work with are of course Beyonce, Meg the Stallion, Rihanna, Teyana Taylor, Cardi B, Lil Kim, Lil Baby (again), just to name a few. I really I'm very much open to any artist. I would not turn down any work at this point in my career. My goal was to work with the City Girls, and I literally had it on my list, and ended up working with them. I definitely love to work with them again.
The Fox Magazine is all about inspiration, what/who inspired you the most?
I honestly get inspired daily by multiple things/people but my biggest inspiration was my grandmother. She was such a creative person and taught me early a bunch of creative skills; one being sewing. She used to have a cookie can in her room with sewing supplies, and as a little girl, I would ALWAYS get in it. Then one day as I had gotten a little older I started cutting up my clothes and reconstructing them so she started teaching me hand sewing methods.
What was the defining moment you realize you wanted to take this career path of being a wardrobe stylist and tailor?
My defining moment was when I left my full time job at Nordstrom. I had received a call to work in the television/film world as a wardrobe assistant for the show Greenleaf. For hours i had pondered if i really was going to leave because it wasn't guaranteed full time. But here I am two years later, and I haven't been back since that day. That moment was so monumental for me because I was leaving a very much comfortable place and job to pursue my career full time. Since then everything has fallen into place (still is), and so many opportunities have come to me.
What motto, quote, or words to live by do you use to stay motivated when you aren't feeling inspired?
I have a bunch of quotes that I have posted in my notebook or in my phone since I'm constantly either in my car or on my phone. "I can do ALL things through Christ who strengthens me," Phillipians 4:13. That verse is one of my main go-to's, and I keep a few affirmations written everywhere. But honestly music is the next immediate tool I use for motivation. If there's ever any type of emotion or anything you're feeling, there's always a song that can relate.
What is the feeling you hope people feel when seeing an outfit you put together for a photo/video shoot?
The feeling I pray that I can give people when they see my work is hope. I say this because some people feel like dreams are not attainable, and that's it's once-in-a-lifetime experiences….absolutely not! I used to feel that way about being in this industry until it actually happened. I had stopped applying pressure and was settling on my dreams until I was literally depressed.
2017 was my rock bottom year, family deaths, you name it and literally a year later everything started to turn around because i was hungry to get out of that sunken place i was in. Those that know me personally know where I started and what kind of journey this has been, and it has not been easy at all. However, the power of perseverance will literally change your whole outlook.
You can do ANYTHING you put your mind to.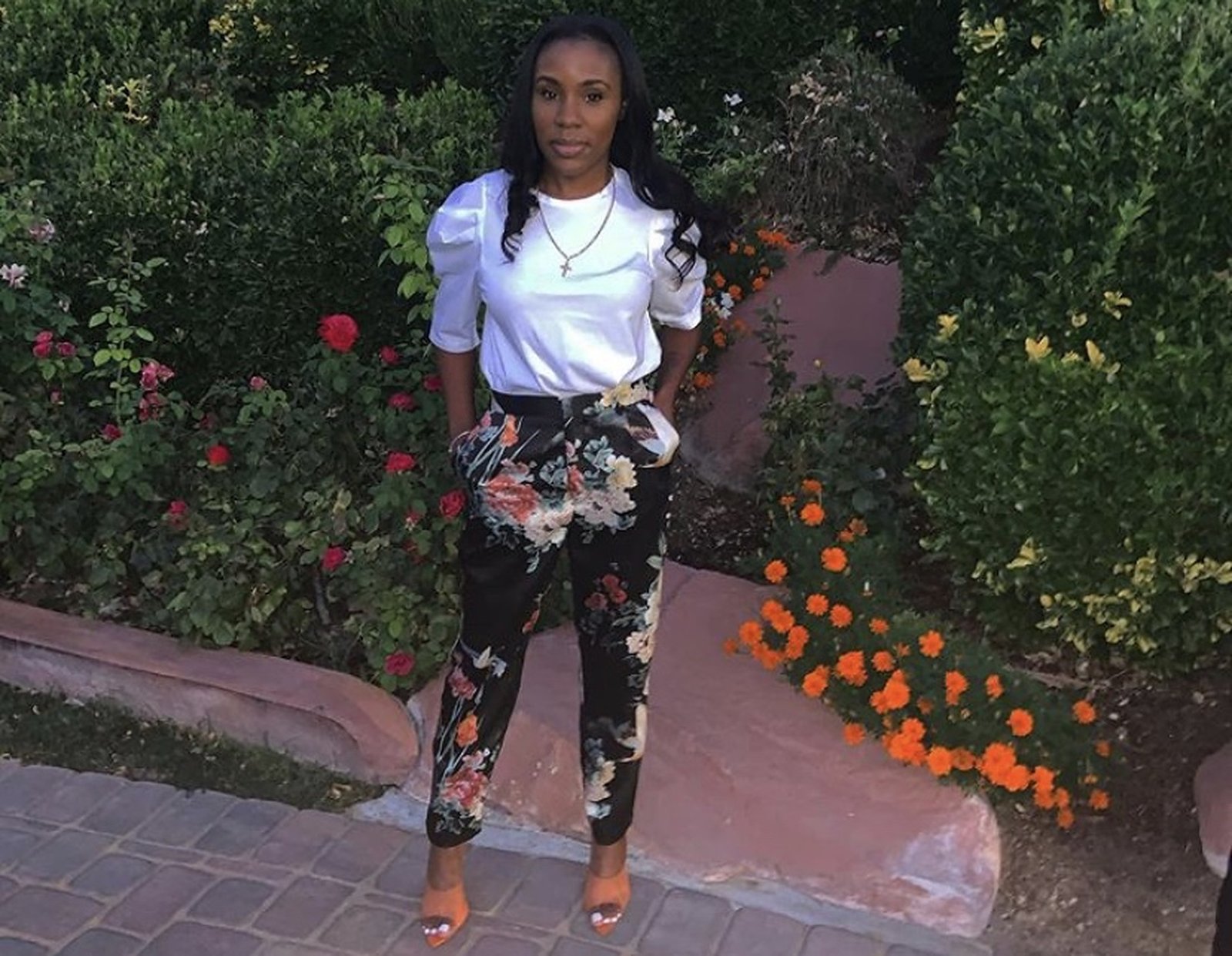 What set you apart from other wardrobe stylists?
What sets me apart from other stylists is because I am ME literally. I'm one who likes to put her hands in a little of everything and learn new information. I style and tailor which sometimes you do not see often, it's usually one or the other. Knowing how to style but also knowing the construction process of a garment and its functionality is enjoyable. I want to always make sure I know what I'm talking about before passing information along. Being an actual costume designer for a show/movie is one of my goals, and I believe that as one you should be able to show people that you have been in every process of what that job entails. For example, if I'm designing, I need to be able to explain to tailors how something should be constructed, or if i am supervising i should be able to explain my process in an assistant role.
What's your best advice for aspiring stylists?
My best advice for aspiring stylists/tailors is to never give up! Go after exactly what you want and do not settle due to fear or lack of money. God will literally turn your situation around.
---
Connect With Bree!