Dive Into Summer With Just Bones Boardwear
Just like that comfy sweatshirt or your go-to jeans, you want a pair of trunks that you can rely on.
With their patented adjustable waist, Just Bones Boardwear creates the boardshorts that you'll reach for time and time again. With their perfect fit, you know you can trust that they'll stay snug whether you're catching waves or getting crazy at the waterpark.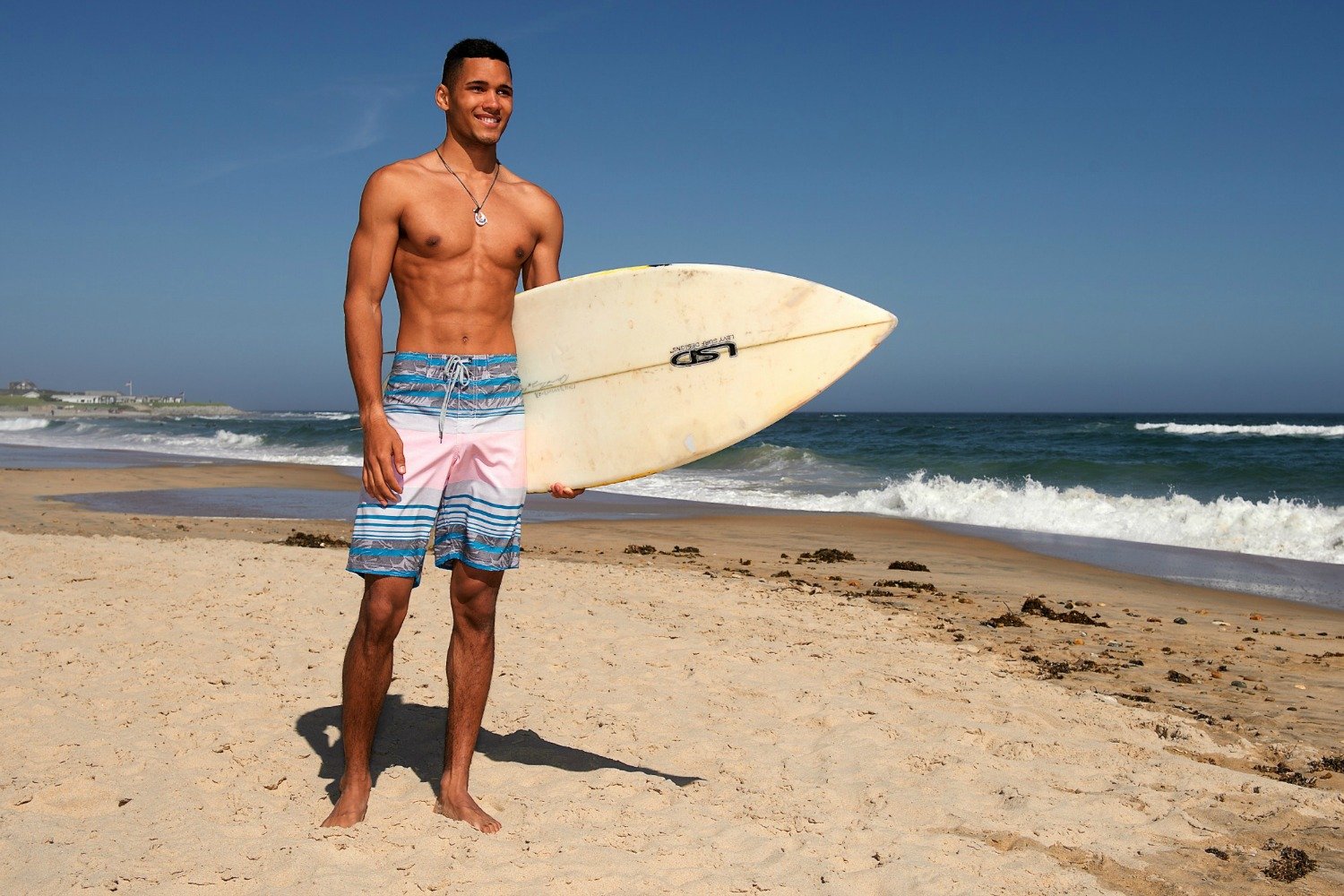 Good vibes on the tides with patented waist technology.
As you gear up for spring break, don't forget your Just Bones Boardwear™  shorts. These groundbreaking boardshorts include a patented adjustable waist, ensuring that your boardshorts won't fall off. It can be easy for shorts to slip down when you're riding a wave or doing the backstroke in the pool, but Just Bones Boardwear's revolutionary swimwear won't loosen their grip.
Just Bones Boardwear have a unique adjustable waistband that creates the perfect fit – whether on land or in the water. The shorts feature an adjustable waist that discreetly hides underneath a Velcro® flap at the waistband in the back. Watch how it's done here.

Check out these must-haves from Just Bones Boardwear for your spring break in the sun:
Wellfleet Men's Boardshort: The calming, ocean pattern on these featured boardshorts will have you ready to hit the surf. With 4-way stretch, they are perfect for any water sport from swimming to wakeboarding with a snug fit using the adjustable waistband.
Red Sea Reef Boy's Boardshort: Made with quick-dry material and comfortable stretch, life will look better underwater with these colorful trunks.
Big Sur Girl's Boardshort: In the fun pattern of these shorts, she'll be the talk of the beach! But why stop at the beach? These boardshorts are great for hiking, swimming, or even hanging out at that backyard BBQ in style.
Bermuda Toddler's Boardshort: Get the little wiggle-worm in your life a pair of sturdy, stylish trunks. No matter how much he runs around in the sand, the full-adjustability of Just Bones Boardwear shorts will make sure his trunks stay put.

Do whatever floats your boardshorts this spring break with the patented adjustable waistband of Just Bones Boardwear. Just Bones Boardwear offers sizes for boys, men, girls and toddlers. Also, make sure to check out their cool t-shirts and tanks for boys and girls. They offer tons of beach inspired designs.