Katerina Seigel Is Elevating Women's Lifestyle
Katerina, the blogger behind Sincerely Katerina is a resource for women worldwide providing style tips, recipes, and lifestyle inspiration.
Currently located in Philadelphia, you can find Katerina taking loads of pictures, eating at vegan restaurants, and trying to make everyday fun!
We interviewed Katerina about her love for all things food, fashion, and DIY's as well as her favorite inspirations.
Has fashion/lifestyle blogging always been your career plan?
While I wouldn't say blogging has always been my career plan (as it's so new) I always knew that I loved style and sharing from a young age. I've always been the type of person who loves shopping for new clothes and putting together outfits – just as much as I love sharing them with other people! I remember in high school when I would DIY my own high rise shorts from the thrift store (when they were just coming back in style) and loving sharing the tutorial with friends who liked them! I've always loved to spread the wealth when it comes to fashion and style and think its so fun to pay a small role in inspiring others to wear what makes them happy and confident.
How much has your style changed since you started blogging?
Over the years, I've definitely learned to take more risks with my style! I used to be the type of person who would say things like "oh I'd love to wear that but it just won't suit me", or "oh that's cute but I'd look weird!". Now, if I like something, I decide to rock it even if it is "weird". I've found that I have so much more fun with fashion and style after adopting the "idgaf" attitude.
The Fox Magazine is all about inspiration, what/who inspires you the most?
For me, inspiration is EVERYWHERE. I am constantly inspired by street fashion, bohemian style, Spanish/Mexican style (embroidered everything please!), and other cultures! I love looking online at style around the world and seeing what I can work into my daily looks.
Where do you find the most inspiration? Celebrity culture, or what's trending?
Living in a major city like Philadelphia, you see people constantly pushing trends and limits with their fashion. Somedays I really love just sitting with tea and people watching. You can get so much inspiration from strangers! I also find inspiration online through blogs, on Pinterest, and what's trending. While I love the classic timeless style, I also love trying out trends and having fun with what's currently popular!
What advice do you have for someone who wants to push the restart button and make over their look?
If you want to make over your look, find someone or something you feel drawn to, and go from there! We all have a few things that inspire us and that we feel most excited by. For me, those things are retro style, boho fashion, what's trending, colorful pieces, etc. I would try to channel those things and go from there!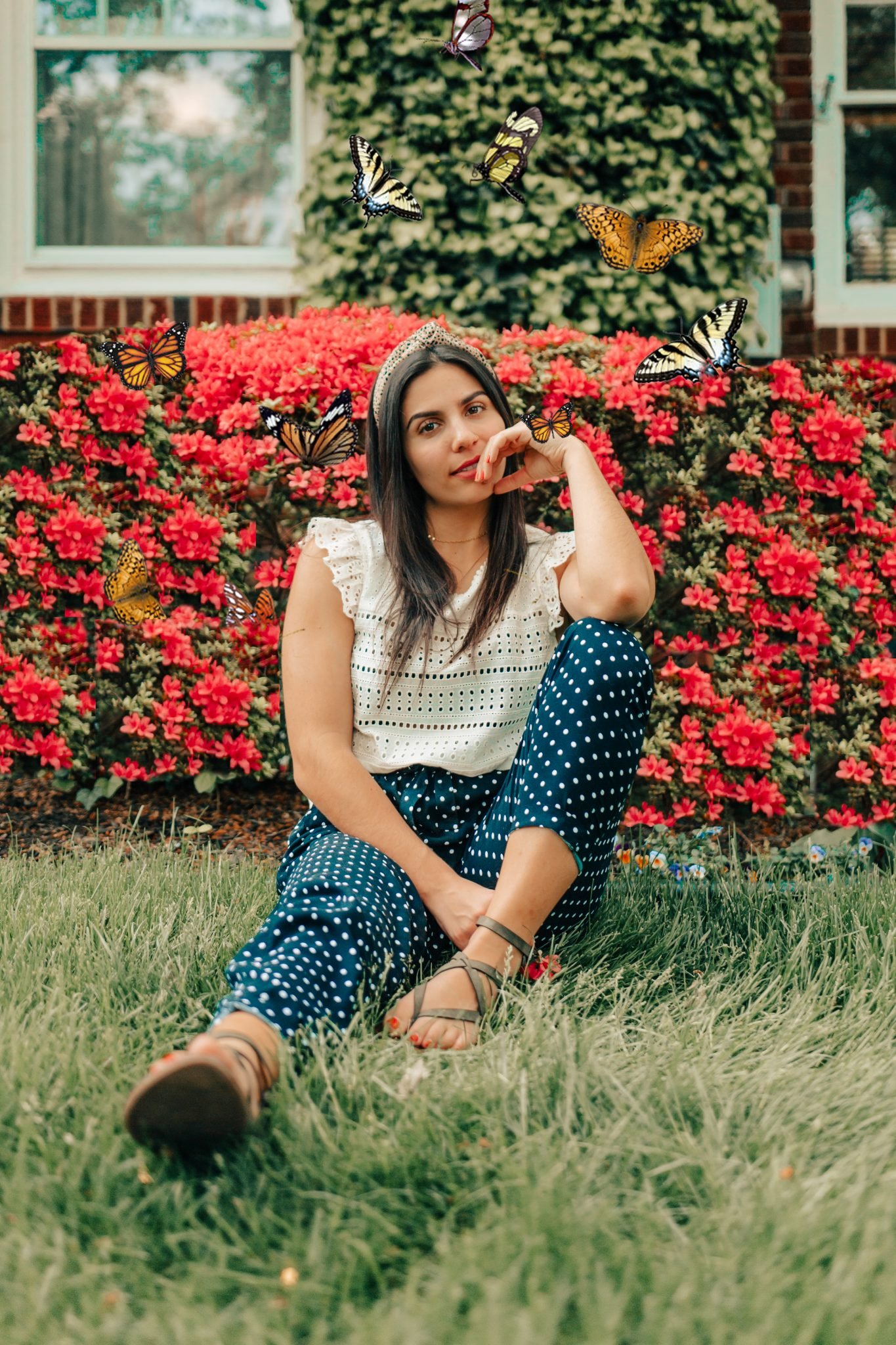 Also, I think playing around with different styles can't hurt either! I don't like to put myself into a box because one day I look girly, the next day sporty, and the day after that like I'm going to a rodeo haha. Don't be afraid to try something new, you don't have to put yourself into a box or genre.
What style item is a must have that you can never go wrong with?
A mini dress! I own more dresses than anything else in my closet, and I swear by them! Dresses look great dressed up with heels, or dressed down for the day with sneakers or sandals. They're my favorite power piece.
What is your favorite fashion-related motto, quote or words to live by?
Wear what YOU LIKE. It's so easy to get swept up in trends or fashion rules such as don't wear black and brown, or don't wear horizontal stripes, but I say if you like it do it! The single trick to pulling off an outfit is CONFIDENCE.
What's something people would be surprised to learn about you?
Something people might be surprised to learn about me is that I'm a major sale shopper! From a young age, I've always loved budget fashion and seeing what amazing things I can find on sale. I've also always loved thrift shopping as well! While I do splurge on more expensive pieces every once in a while, most of my outfits are almost always under $30!
Do you have any fundamental fashion tips for young professionals?
While I currently work for myself, that wasn't always the case. After college, I spent some time working for a corporate company. When I first got the job, I remember cringing thinking about "office style". To me, this always looked like pant-suits, black and grey skirts, and blouses.
Determined not to fall prey to that, I created my own style that still looked fun and reflected my personality, while staying office ready. We're talking wide leg pants with peter pan collar tops, midi skirts with a fun print, and boho tops with a more tapered pant! I am a firm believer in that you can look put together and professional, but still fashionable and fun.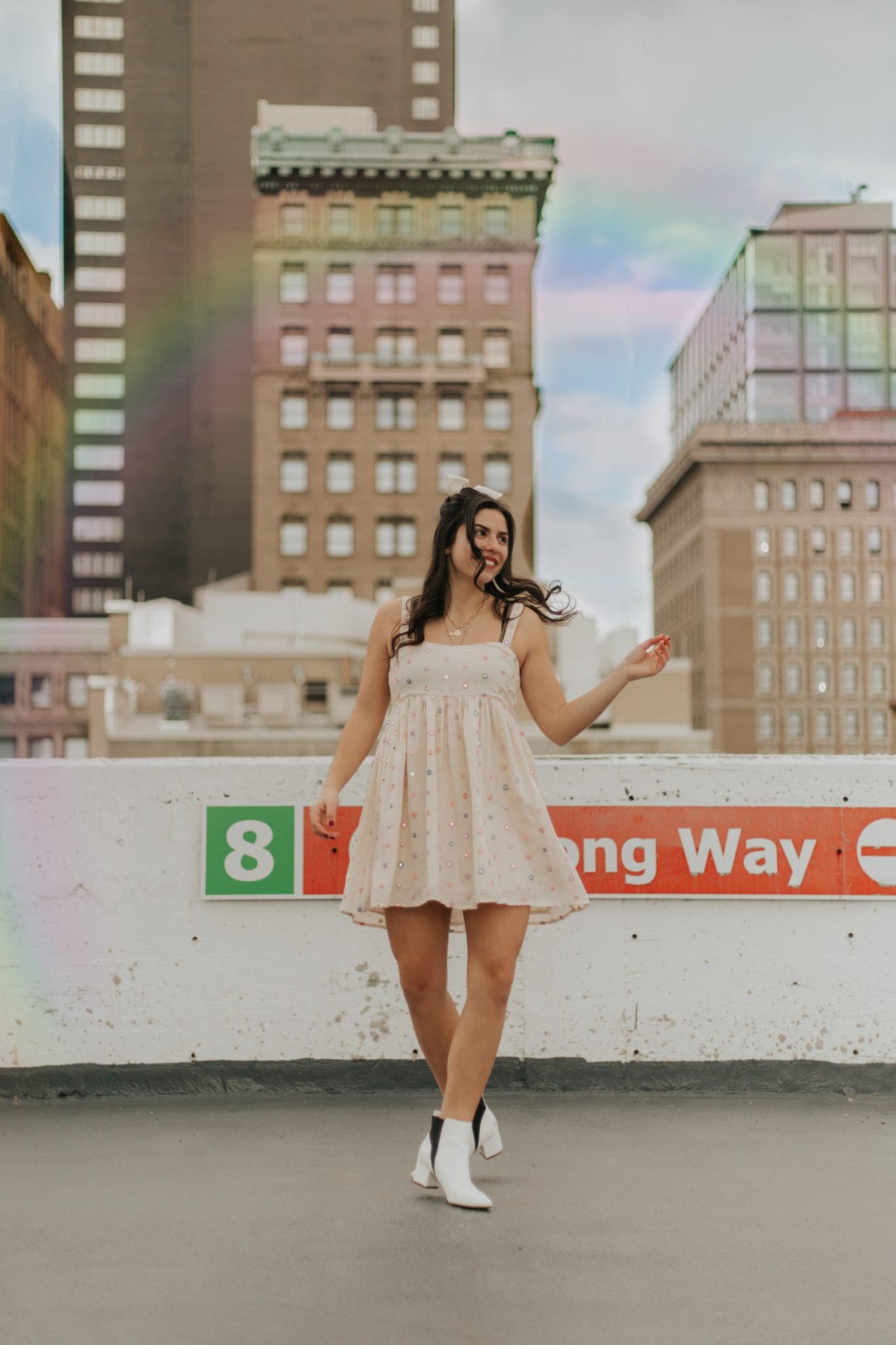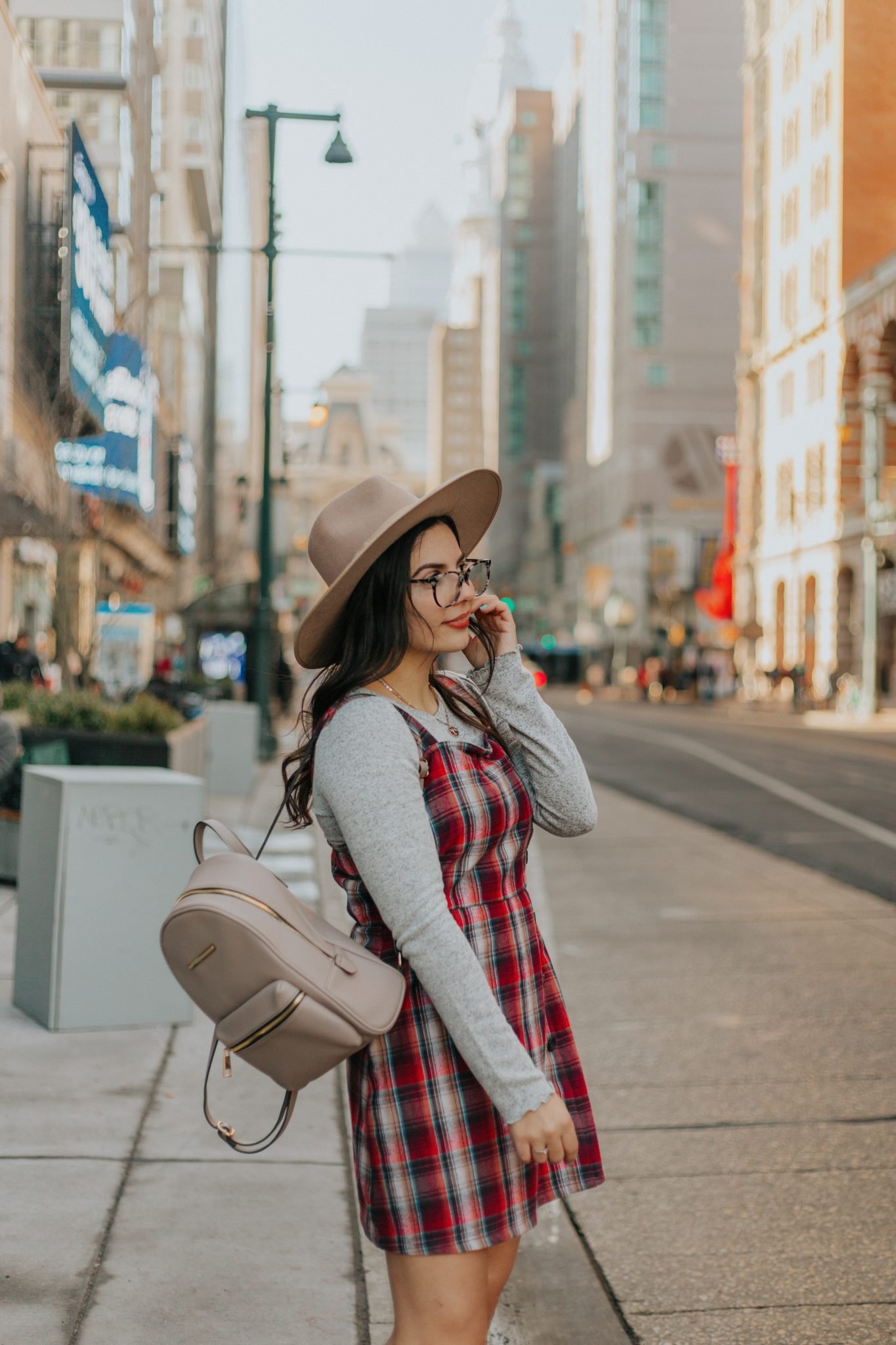 ---
Connect With Katerina!