New Additions To Tura's Already Impressive Eyewear Collection
Earlier this year, leading eyewear design house TURA released their SS17 L.A.M.B., gx by Gwen Stefani and Kate Young for Tura collections.
Tura Inc. is a leading optical design house based in Manhattan. Since 1938, the pursuit of exquisite craftsmanship and a passion for innovation have defined Tura as a fashion leader.  Tura's inspired vision of eyewear as a fashion accessory gave rise to a series of industry milestones, including an exclusive partnership with Vogue magazine and the industry's first designer brand license with Christian Dior. Today, Tura employs over 200 people in North America. The Tura Inc. brand portfolio includes Tura, Ted Baker, L.A.M.B. gx by Gwen Stefani, Lulu Guinness, Brendel, Geoffrey Beene, Humphrey's and TITANflex.
The gx by Gwen Stefani 2017 optical collection features an approach to bold, playful colors and expressive shapes, with a more vibrant and fashion-forward edge. Consistent with Gwen Stefani's glamorous and innovative design vision for her iconic L.A.M.B fashion label, the 2017 eyewear collection is bold and sophisticated, dramatic and versatile.
The line mixes masculine and feminine shapes with vibrant graphics including Gwen's signature black and white palette, while also introducing rich tortoise and marble patterns in classic colors and a bright "popping" teal. The collection also features metal grommets and bold metal plaques in classic gold, rose gold, and gunmetal. Expect a blend of classic Hollywood glamour with edgy street style resulting in a retro rock & roll, yet high-fashion look.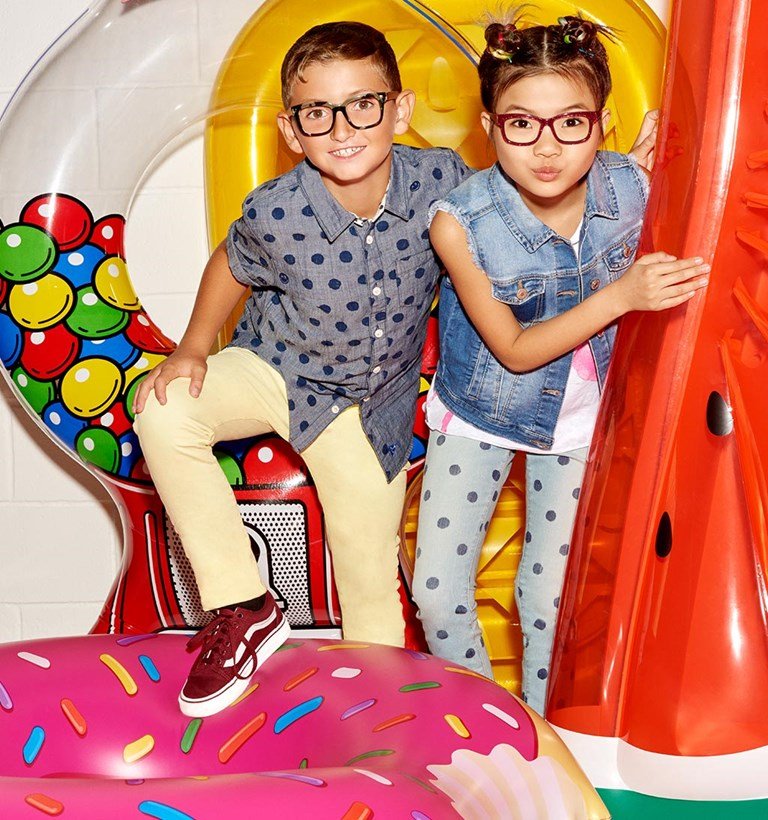 The angles are also a bit more dramatic with cat eye and square shapes, metal accents and custom 3-D patterns on the frames.
"I have a strong point of view when it comes to fashion and design and love to put a fresh spin on a classic look; both of these collections perfectly reflect my style," said Gwen Stefani.  "LA.M.B is all about luxurious glamour meets cool street wear edge while gx frames have lots of beautiful pops of color and are incredibly stylish, playful and accessibly priced."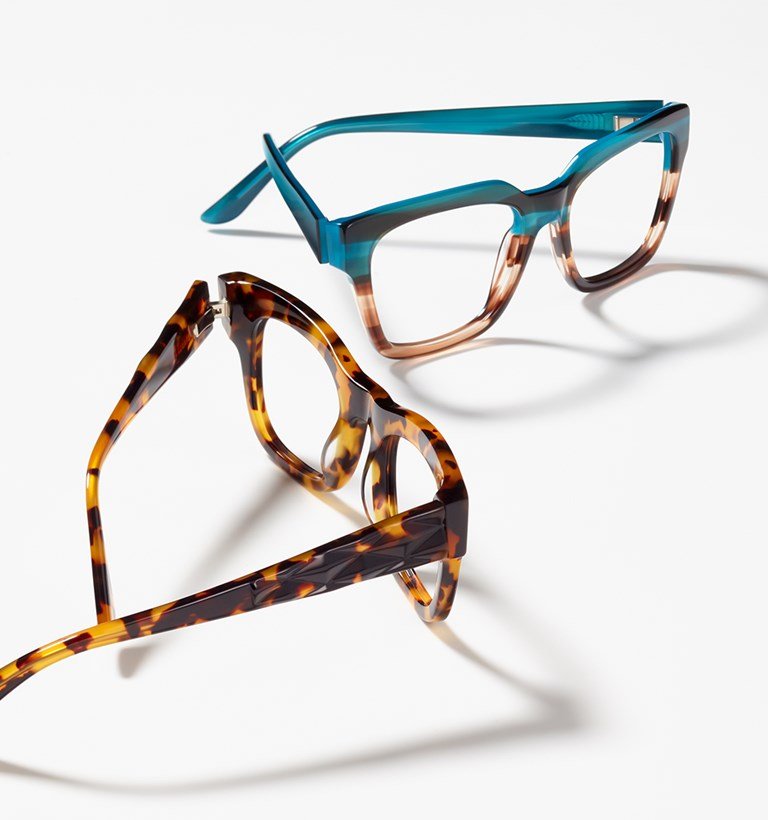 "Our inaugural L.A.M.B. and gx partnership with Gwen Stefani was a tremendous success for Tura and we are looking forward to delivering another fashion-forward collection that consumers are going to love," said Scott Sennett – President & CEO, TURA, Inc. "Gwen is a true fashion visionary with a discerning taste for unique, innovative style. She works side-by-side with our talented design team to assure the final result is one that feels undeniably 'Gwen' and that coupled with Tura's high-quality execution plays a major hand in the success of the partnership."
The 2017 L.A.M.B. collection will feature 7 new optical styles, with a retail price range of $225-$275 and 11 brand new sun wear styles, with a retail price range of $189-$229. The gx by Gwen Stefani collection will include 6 new optical styles for $175. Products are available in department stores and specialty optical boutiques nationwide.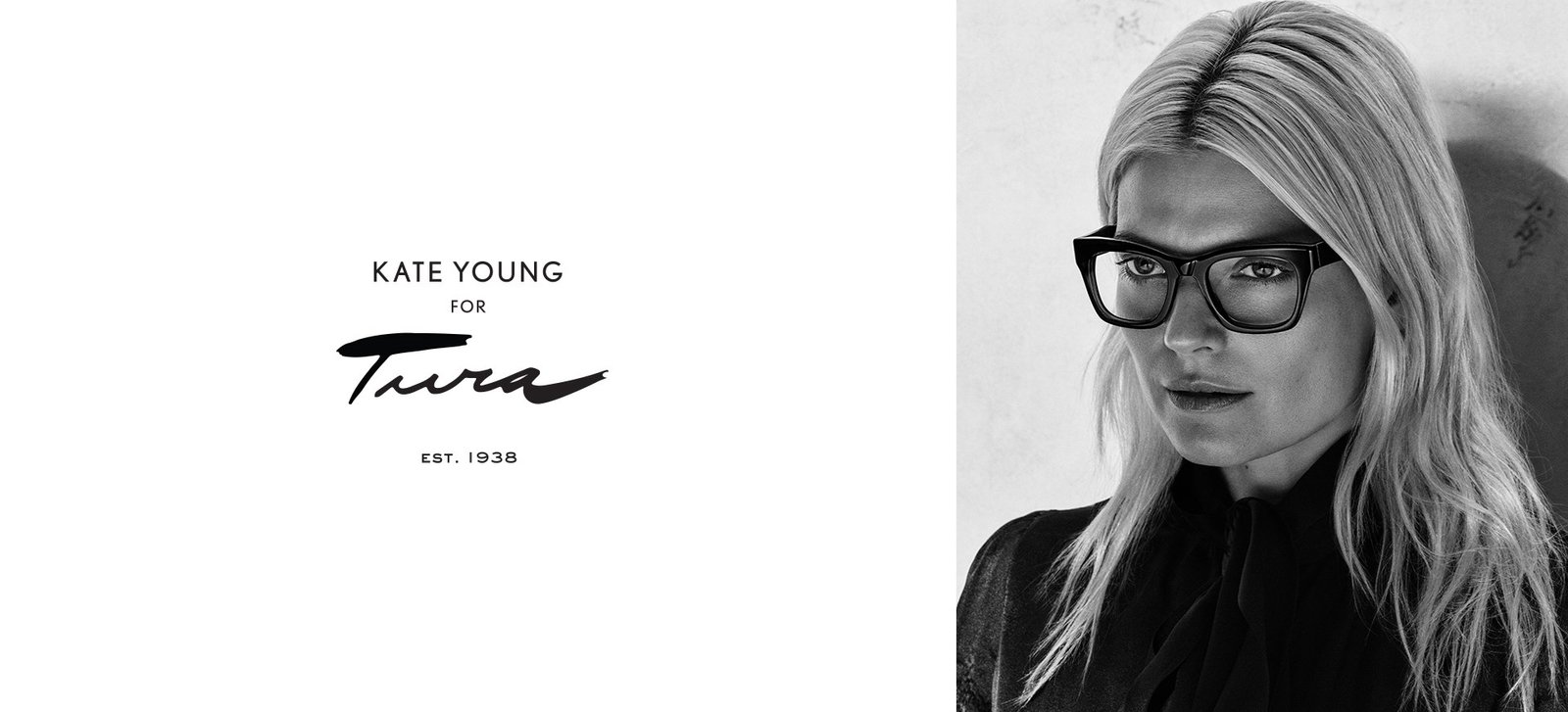 As a leading stylist for top fashion publications, acclaimed designers and many of the most fashionable stars in Hollywood, Kate Young is renowned for not only defining what's now but also predicting what's next.  It only makes sense that Kate Young turned to Tura, the originator of eyewear as a fashion accessory, to help translate her visionary styling into optical fashion. Drawing over 75 years of innovation, Tura was the ideal partner to help translate Kate's breakthrough styling into head-turning optical fashion.  It was Tura, after all, that gave birth to the idea of the eyewear wardrobe as a fashion necessity. The Kate Young for Tura collection is the next evolution of Tura's fashion legacy.
Kate Young for Tura's new collection boldly fuses retro styling and today's Hollywood glamour resulting in a sophisticatedly modern optical and sun collection. Kate Young's coveted style is anchored by neutral yet strong color choices through an earthy palette featuring rich tortoises, ambers, black, champagne, ivory and the occasional pop of red. Gold accents throughout the frames add luxury and visual contrast.
"This collection continues to pair vintage references with updated silhouettes to create a unique, memorable look that will withstand the test of time," saidKate Young. "I want [her] to feel glamourous even on the most casual of days, and I think this collection achieves just that."
"2017 marks our third year in partnership with Kate and because of her distinct vision, well-celebrated personal style, and our collective high production standards, we have watched sales grow significantly with the introduction of each collection," said Scott Sennett, President and CEO of Tura, Inc. "Kate only designs styles she will wear herself or pull when styling celebrity clients, resulting in an original collection that Tura has proudly executed flawlessly."
The Kate Young for Tura 2017 collection will launch nationwide with six optical styles, with a retail price range of $250–$275 along with eight sun wear styles, with a retail price range of $295–$350. Products are available in specialty optical boutiques nationwide.
For more information, please visit www.tura.com.