Authentic Italian Deli in Encino is the Oldest and Most Respected in Southern California
Historic Domingo's Italian Deli revived in Encino. Chef Andrea Barbato's "Perfect Meatball" Inspires California Competition.
A noted authority on Italian food and culture, Dr. Linda Civitell, already excused herself, "I couldn't do it (judge others) because I had just found the perfect meatball. Or, in Italian, La Polpetta Perfetta. I will marry these meatballs. Why not? These meatballs make me happy. They will always make me happy. I have found my Forever Meatball."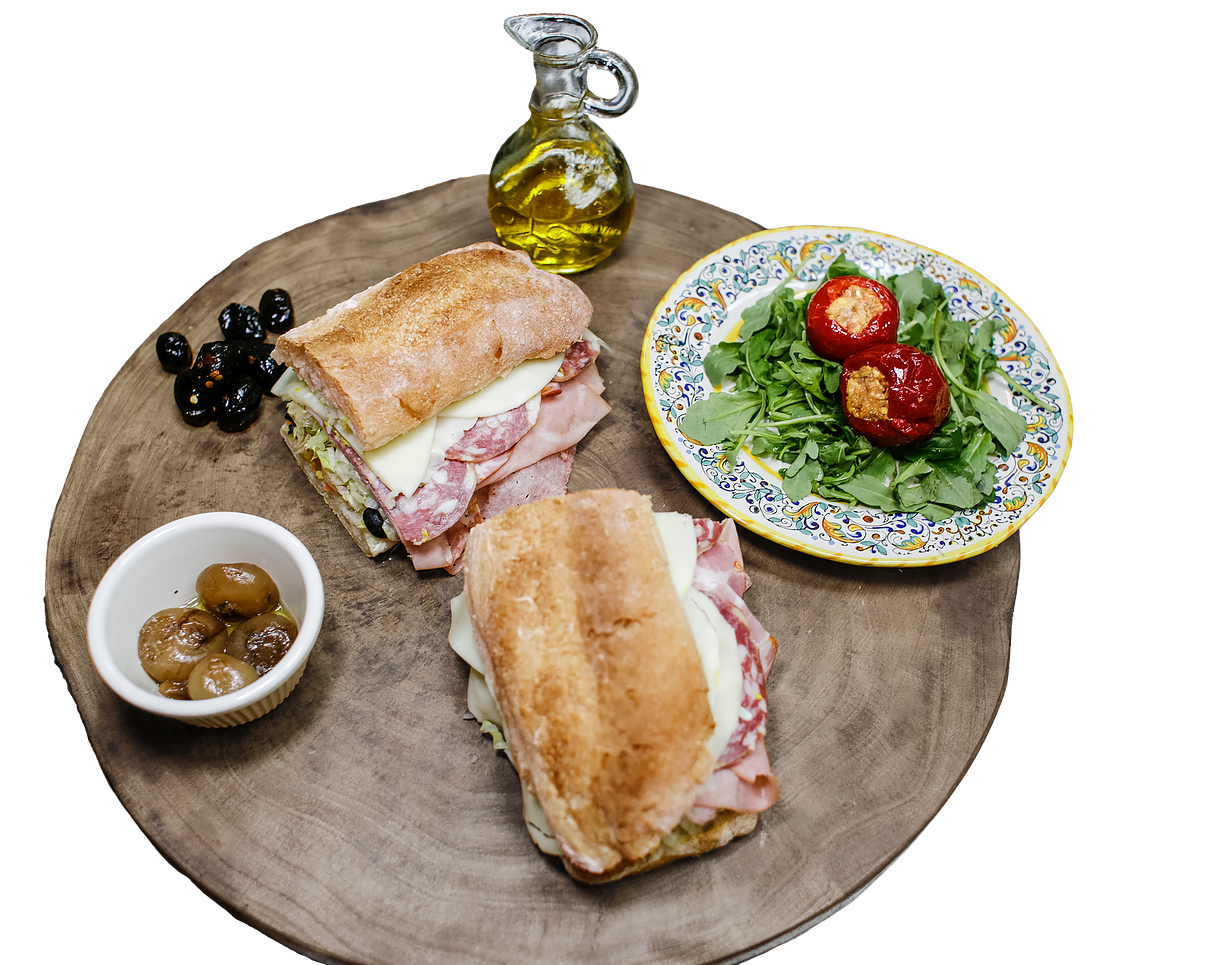 When the young owner, Carlo Ghailian officially became historic Domingo's Italian Deli proprietario, he remodeled the interior, expanded the menu and made plans to add a side dining room and bakery to celebrate the upcoming 70th year in business. Classic and unexpected varieties of imported Italian cheeses and charcuterie, pasta, coffee and olive oil specialities define abundanza  at Domingo's and brings back locals, destination diners and chefs, the likes of Nancy Silverton of Mozza, to shop.
Domingo's Italian Deli opened in Encino in 1948 as a family owned and operated establishment and is one of the oldest in Southern California.  Critically acclaimed from the start, it easily became a favorite destination for Italian and non-Italian shoppers for authentic Italian products, "to-go" dishes, and catering.
Carlo, himself, sources and shops in Italy for Domingo's Italian Deli. He knows the Neapolitan region well, having attended high school there and travels to Italy regularly.
High-quality food and warm, professional Italian hospitality continues today with worldy Neapolitan Chef Andrea Barbato. Chef Barbato has studied and worked with the "last monzu" chef in Naples, charismatic manager Cinzia Caporaso, and award-winning photographer-videographer Alice Esposito.