Designer Makes Light of Cast-Iron through Artifacts for Habitats
When lighting designer Stan Lebovic shops for parts to use in the light fixtures he creates, he heads straight for the plumbing department. His material of choice — cast-iron pipes and fittings, hardly light material.
A California native, Mr. Lebovic grew up between Venice Beach and his father's downtown factory. There, where the surf met the sweat — where the daily tide mixed with the daily grind, he came to appreciate the conflux of beauty and of the beast.
His art has always straddled that contradiction, and his lamps are no exception.
"My Dad was a Holocaust survivor with death camp numbers on his arm; he survived Auschwitz and then went on to raise my brother and me a 45-minute ride from Disneyland," Mr. Lebovic said. "My entire life is an attempt to make sense out of that kind of madness."
In many ways, Mr. Lebovic's animation of repurposed piping conveys a sense of triumph. Cast-iron pipe, or "black pipe" as it's sometimes called, doesn't assemble discreetly, its ends are threaded into fittings, which serve as visible joints, so that the piece has a gangly, segmented feel, and yet this patchwork of pipes and fittings has an elegance and personality to it.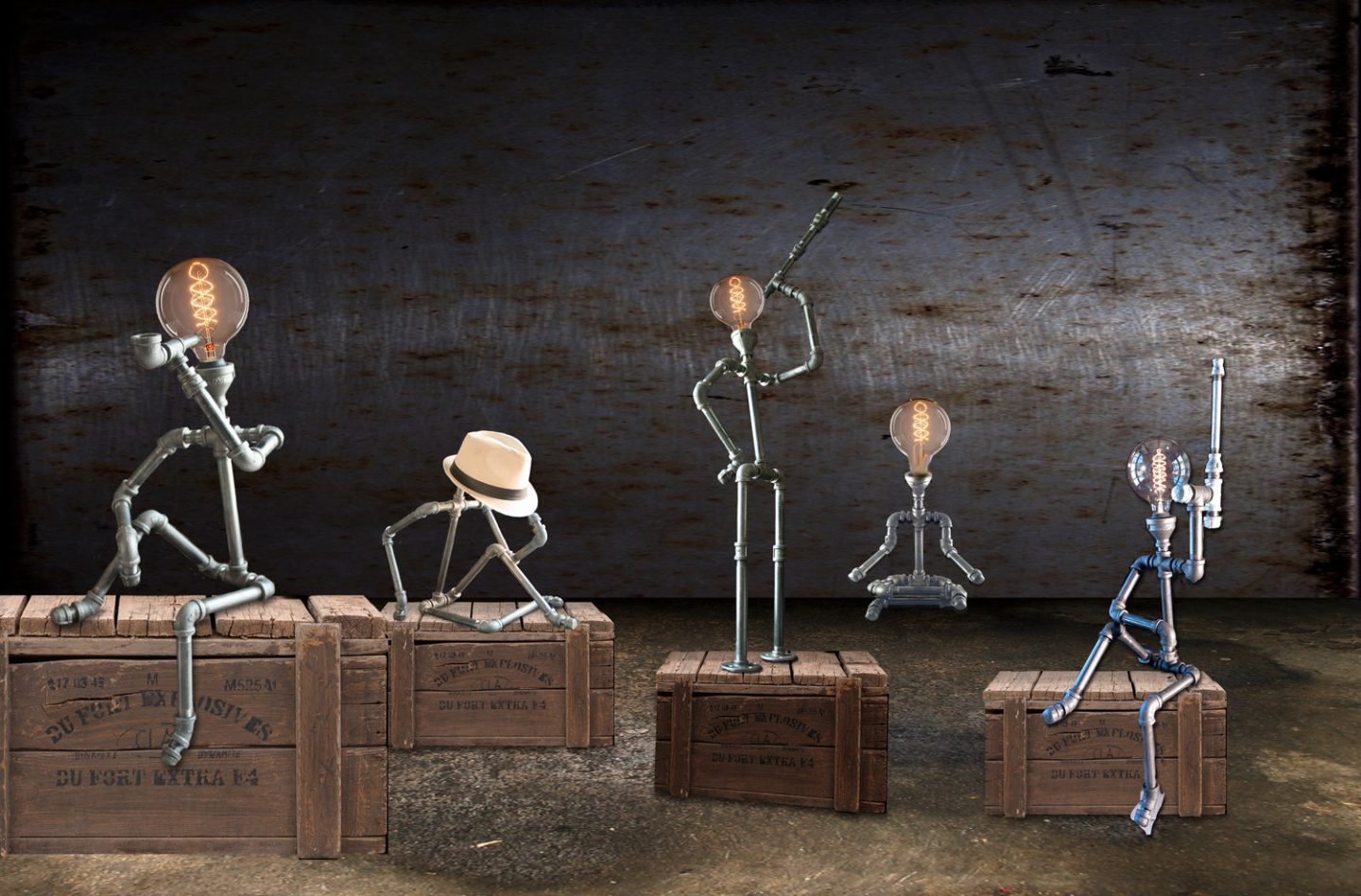 It's the nuance that conveys the attitude in these pieces – in "The Sophisticate," Mr. Lebovic created an armchair intellectual smoking a pipe. "At first it just sat there, a stick-figure, like the kind you draw when playing hangman," he said. "I was ready to put a noose on it and move on, but then I tried to extend one of its legs off the table and all of a sudden the character came to life — it developed an attitude, an air of … sophistication."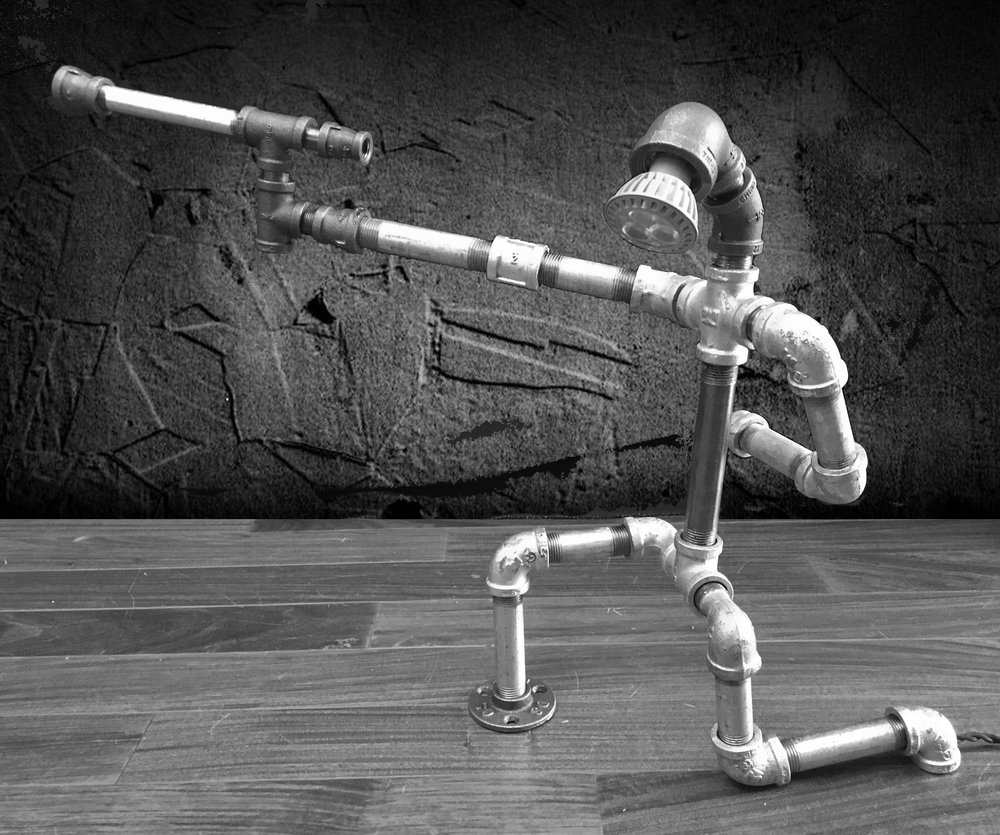 Another piece – "The Adventurer" – is a figure peering through a telescope at the sky.
"I needed to balance the weight of the telescope by tilting the character's upper body slightly backward. This slight arch in its posture suddenly expressed all the awe and wonder of the heavens the character was observing. Necessity certainly was the mother of invention in that case."