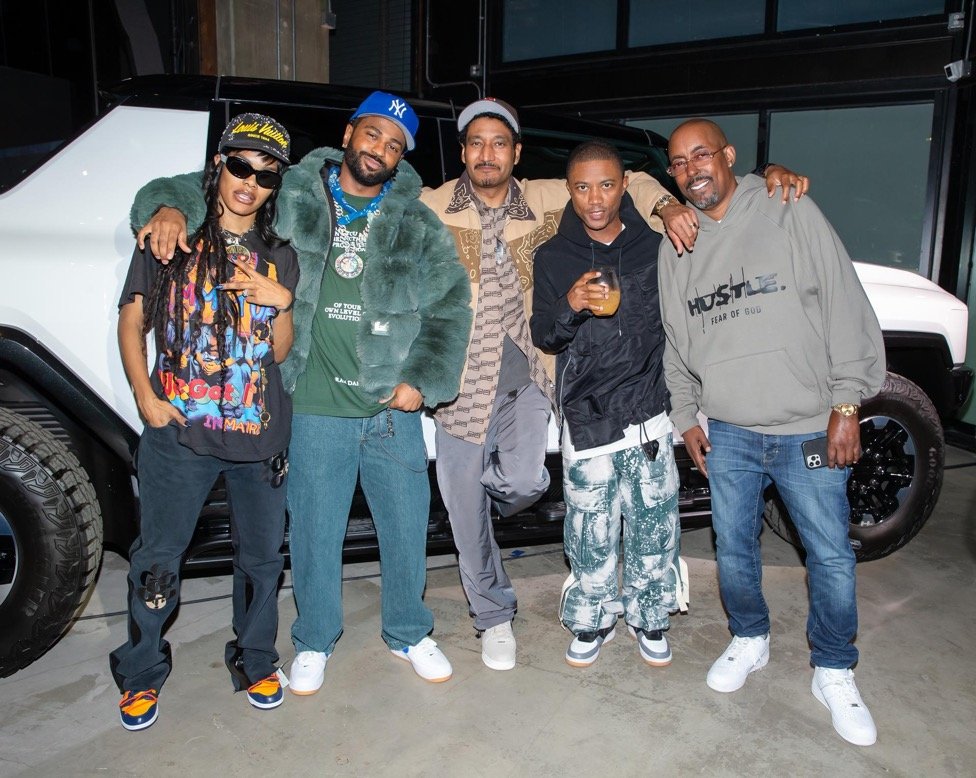 Immersive Installation Showcases The GMC Hummer EV Supertruck In Collaboration With SHOWstudio and Don C
In a landmark site on Melrose in LA, these three creative entities aligned to bring the GMC HUMMER EV 'LIKE NOTHING ELSE' experience to life.
Closing the day with a live performance from featured HUMMER EV artist Big Sean, some of the participants included Don C, Karl-Anthony Towns, Jordyn Woods, Teyana Taylor, Daphne Guinness, LL Cool J, and Ty Dolla $ign.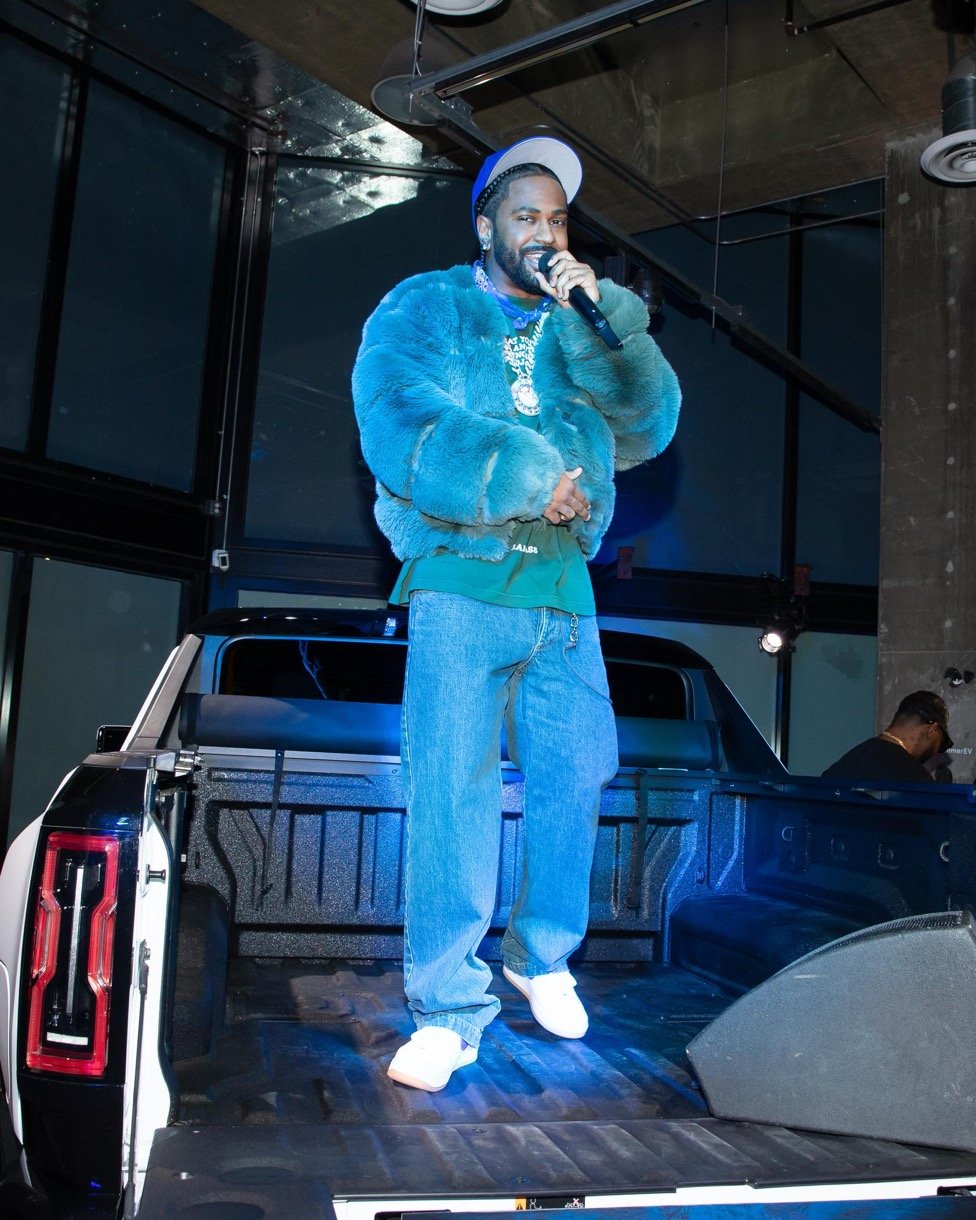 Harnessing the creative power of three innovators in their respective fields, the 'LIKE NOTHING ELSE' collaboration between GMC HUMMER EV, SHOWstudio, and designer Don C offered a cutting-edge new approach to the vehicle showcase concept—and the world's first all-electric supertruck deserves a special kind of welcome. Initial reservations for Edition 1 were filled in just 10 minutes, and some of those who were lucky enough to secure theirs gained priority access to the installation at yesterday's showcase event.
Creatives and influencers including Karl Towns, Jordyn Woods, Paris Jackson, Teyana Taylor, Daphne Guiness, LL Cool J, Devon Carlson, D-Nice, Roddy Rich, Ty Dolla $ign, Babyface Ray, and Craig Robinson gathered to experience the vehicle and received a unique SHOWstudio film creation. Online fashion platform SHOWstudio, founded by renowned British fashion photographer Nick Knight, took the lead in creating a unique GMC HUMMER EV immersive experience, letting the user "drive" through another simulated dimension.
The driver is guided by GMC HUMMER EV collaborator Don C's voice as they venture through a desert landscape, rocky hills, and alpine mountain terrain, with the vehicle responding to their chosen movements. Nick Knight, SHOWstudio founder commented, "Our work at SHOWstudio is all about exploring the process of creativity and the intersection with what technology can do to aid this. We were drawn to the power that an electric supertuck has and what it represents and we are excited to debut our work for GMC HUMMER EV which takes our articulation of the energy of the truck and brings it into an interactive world experience."
Don C added, "It was a dream to collaborate with Nick Knight's SHOWstudio, they have that pioneering spirit; what GMC have created with the HUMMER EV is something totally unique and groundbreaking on so many levels, and that's exactly what we wanted to reflect in the live installation.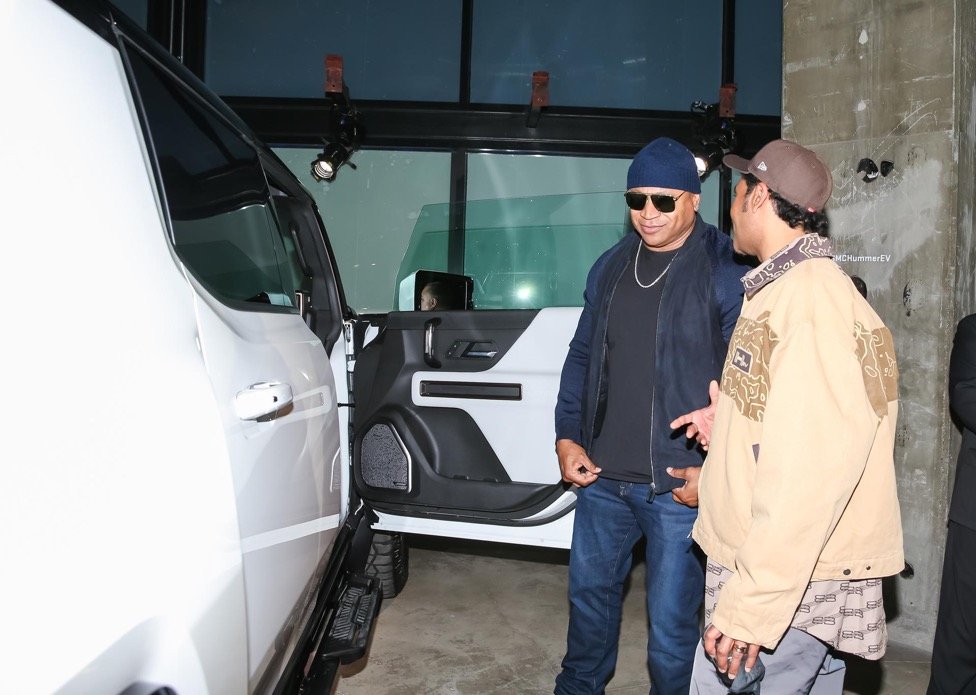 The only way to do the vehicle justice was to create something extraordinary." This event is the second installment in a collaboration between the brand and Don C following their recent creative collaboration on the 'Malibu Series' of short films shot in the Santa Monica mountains.
The five films explore the supertruck's intricate design features and revolutionary capabilities including the customizable My Mode setting; Super Cruise hands-free driver-assistance technology (1); the open-air immersion from the Infinity Roof; the off-road possibilities of 4-Wheel Steer and the Watts to Freedom experience with a GM-estimated 0-60mph time of approximately 3-seconds (2). Each film was crafted to push the vehicle to its limits and put the film's protagonist through their paces. Experience more at gmc.com/hummer.
Here you will also find all of the short films in the GMC HUMMER EV "Malibu Series" in full: Next-Gen Electric, starring Big Sean; Design, starring Kelly Wearstler; Immersive, starring Angus Cloud; Superfast starring Ryan Garcia and Off-Road Beast, starring Don C.