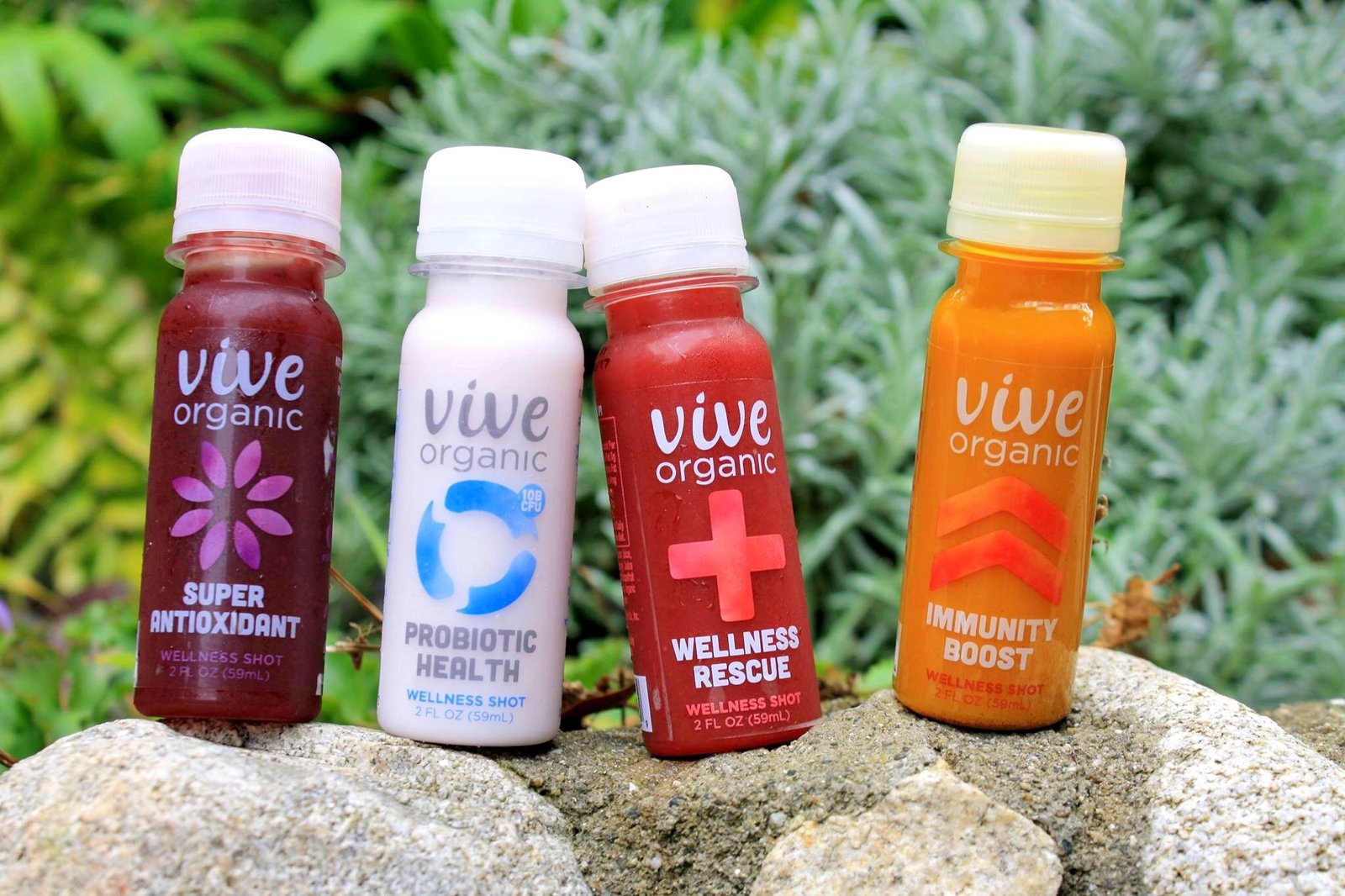 Vive Organic Creates Expertly Crafted Wellness Shots
Vive Organic shots pack the punch of nature's most beneficial ingredients in a convenient 2oz shot!
Vive strongly believes that every company has the inherent responsibility to improve the condition of our planet for future generations. It's a relationship of mutual respect – if the planet isn't thriving, neither will Vive Organic.
In an effort to decrease waste, Vive gives a percentage of revenue from every bottle sold to non-profits that work to clean up plastic waste. They discovered that by contributing just a couple cents from every bottle, it can make a significant impact on cleaning up plastic bottle waste around the world. If every company that produced plastic did the same, we'd all live in a much cleaner world.
To make Vive Organic Wellness Shots, they work with a team of doctors to create the perfect combination of leaves, roots, flowers, grasses, fruits, and veggies. They have helped then harness Earth's energy packed ingredients through selecting specific plants, herbs, and nutrients that have the power to enhance our quality of life. Through their combined experience, they've taught us that just the right kind of ingredients can optimize strength, agility, balance, energy and even mood. These doctors understand the value of connecting people with the freshest, most raw forms of these plants, and are passionate about the innovative methods that Vive Organic uses.
The formulation of the wellness shots is an art in and of itself. Following extensive research of ingredients around the world that work in harmony to meet specific, health-forward functions, they begin an in-depth review with the team of Doctors. Each ingredient is carefully considered for optimal health benefits.
After their innovative formulas are selected, we begin the process of pairing the perfect fruits and veggies to compliment the bold taste of each shot. The formulation of one Wellness Shot can take months and includes hundreds of tastings, but we believe your health is well worth it.
Vive Organic was also in attendance with a booth at The Fox Festival, an annual interactive lifestyle experience curated for dreamers.