Granola Leader Goes Grain Free With New Coconola
GrandyOats is advancing the evolution of granola with a unique new line of grain-free Coconola.
American meal and snack preferences have changed dramatically since GrandyOats began handcrafting granola in 1979. After decades of success with traditional oat-based granolas,
GrandyOats
is excited to present coconut-based, gluten-free granolas.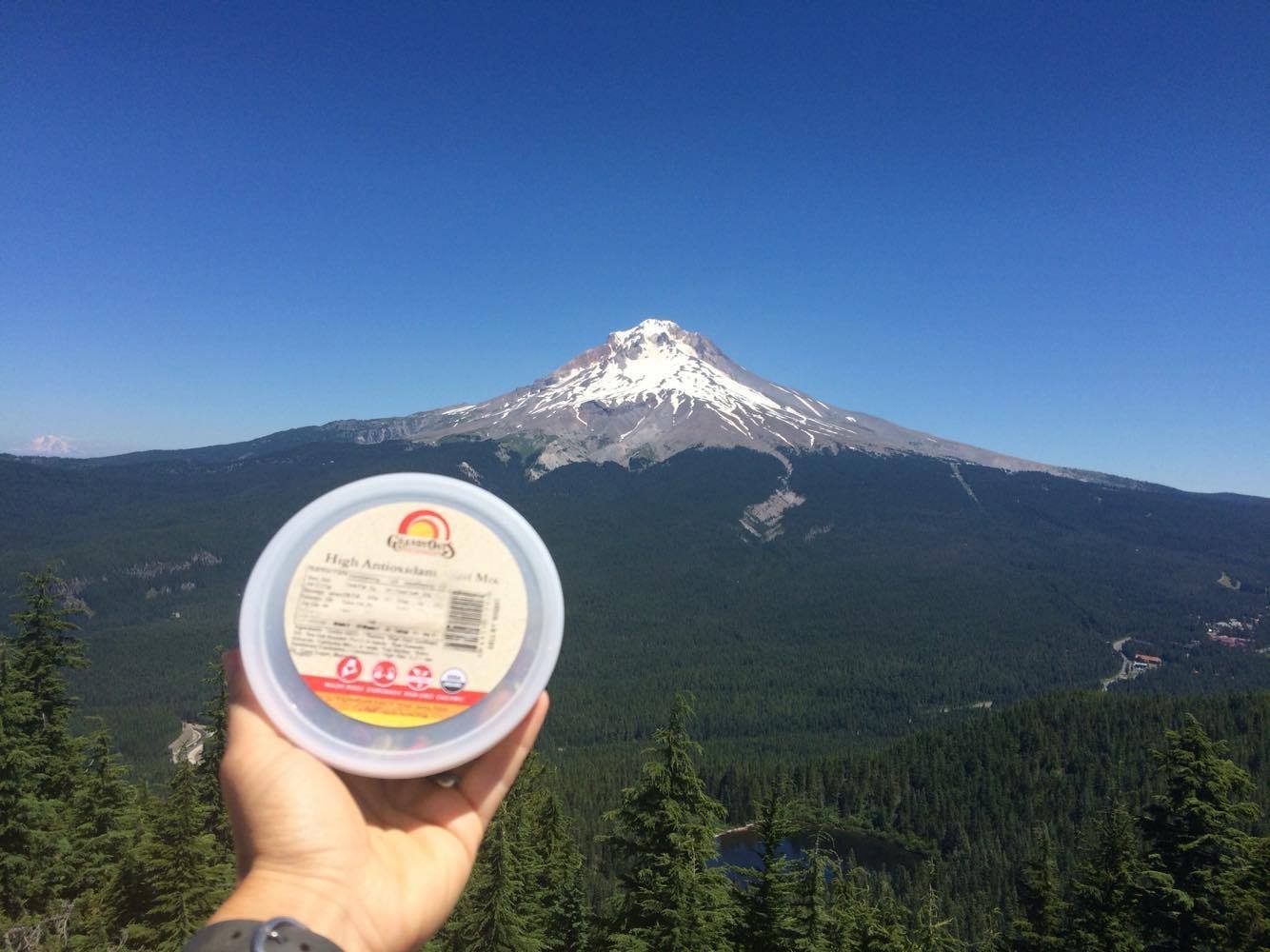 Granola has long enjoyed a healthy reputation as a delicious nutrient-dense, eco-friendly energy food featuring grains including rolled oats. "Coconola celebrates the tradition of baked granola, except that it's grain-free, which is on-trend with the popular paleo diet and the increasing demand for grainless, gluten-free products," says Aaron Anker, Chief Granola Officer for GrandyOats.
"Original, Super Hemp Blend, and Chocolate Chunk Coconola satisfy all the key qualifiers that savvy shoppers are seeking these days: certified organic, gluten-free and paleo; non-GMO; small batch; high protein; oil-free; salt-free; kosher; low sugar; and socially responsible."
Since 1979, the GrandyOats family has handcrafted small batches of organic granola, muesli, trail mix, roasted nuts and hot cereals in rural Maine. The bakery is solar powered! 288 solar panels next to the bakery generate enough clean, renewable energy to produce millions of pounds of granola and offset over 145,000 pounds of greenhouse gases each year. With the mission of sourcing the most wholesome organic ingredients and keeping it real, GrandyOats partners with local, organic, and non-GMO producers to create the taste that nature intended.
REAL GRANOLAS
Nat Peirce (Head Honcho) and Aaron Anker (Chief Granola Officer) lead a team of 25 with three simple mantras: live life organically, love the path you travel and keep it real.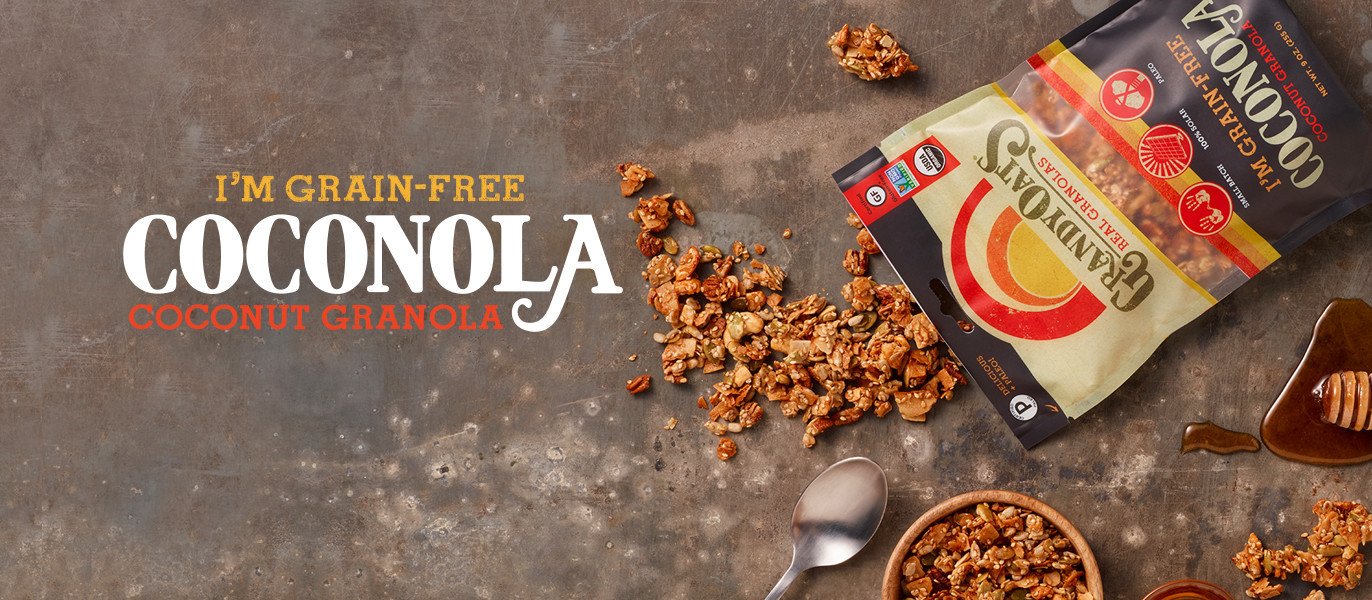 Coconut is the most abundant ingredient in all the varieties of new Coconola. Coconut has been cited recently as one of the hottest food trends in the U.S. – ranging from coconut water, oil and butter, to coconut chips and coconut ice cream. Part of its rising popularity is nutrition: coconut is a good source of energy, fiber and healthy fats including MCT. The combination of nuts and seeds in Coconola also provides many nutritional benefits.
 [spacer height="20px"]
Original Coconola
contains organic: unsweetened coconut, cashews, pumpkin seeds, sunflower seeds, pecans, sesame seeds, honey, maple syrup, and vanilla. 
Super Hemp Blend Coconola
is vegan and features hemp seeds and powder
,
which are a good source of whole protein.This blend provides an impressive 6g of protein per ¼ cup serving
,
and contains organic: unsweetened coconut, pumpkin seeds, sunflower seeds, coconut syrup, hemp seeds, hemp powder, maple syrup, almonds, cashews and vanilla. 
Chocolate Chunk Coconola
is vegan and satisfies the cravings of dark chocolate fans. It also contains organic: unsweetened coconut, pumpkin seeds, sunflower seeds, coconut syrup, dark chocolate, sesame seeds, pecans, cashews, maple syrup and vanilla.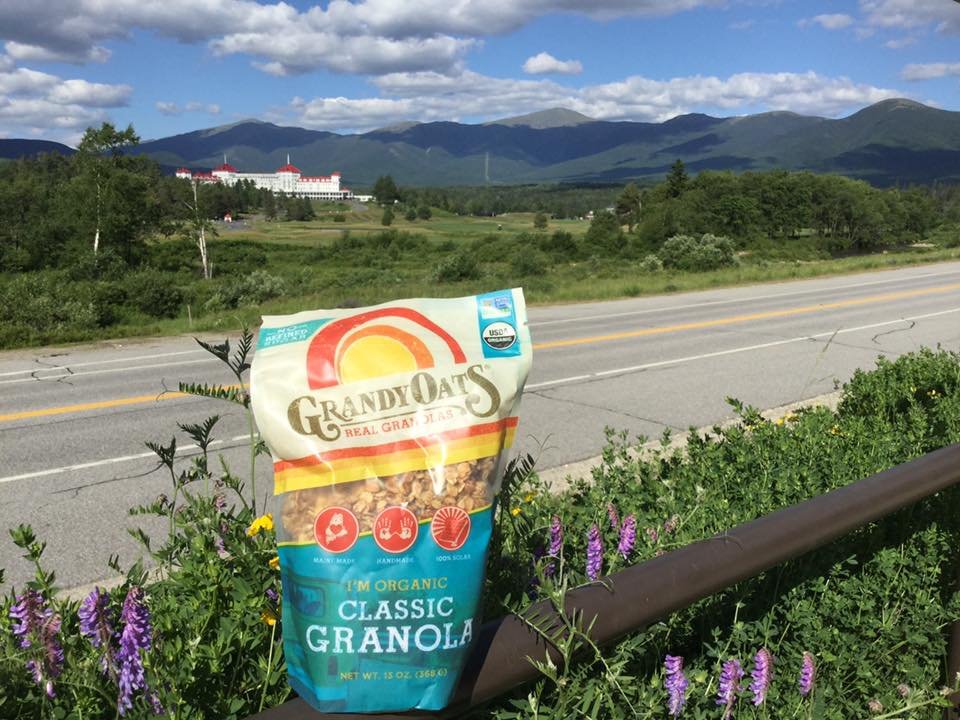 Coconola is a versatile health food. "Snack on it from the bag, add it to yogurt, blend it with a trail mix or use it as a topping for salads, smoothie bowls, desserts and more," says Anker. "Coconola is somewhere between a snack and a breakfast – something we like to call a 'snackfast,'" he adds. Coconola meets the needs of snackers, busy on-the-go breakfast folks, health-conscious families, athletes, adventurers, and foodies seeking creative recipe ingredients.
Coconola [koh-koh noh lah]: Grain-free, organic and paleo certified granola made with a coconut flake base. Delicious.