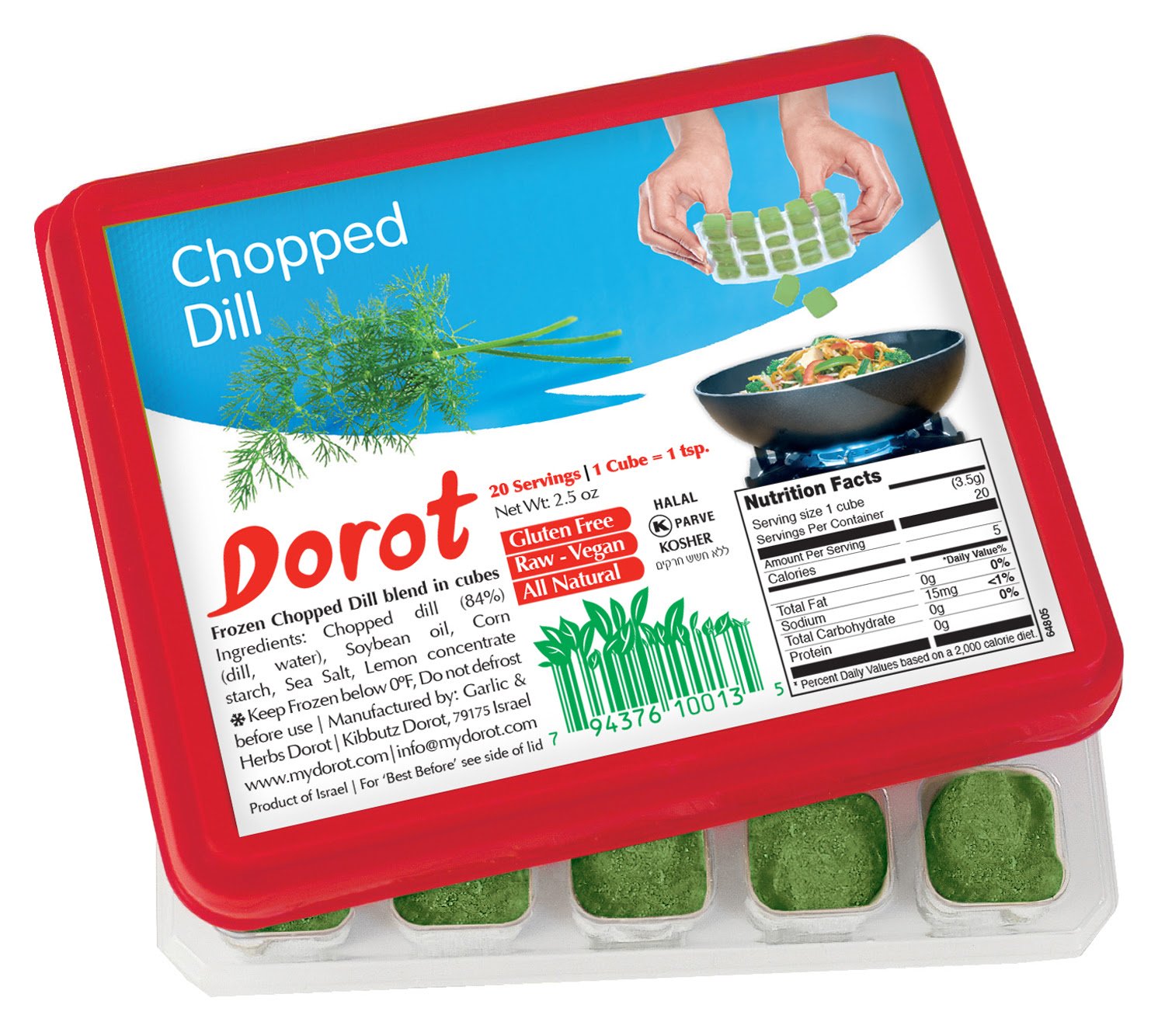 Chefs And Foodies Share A Cooking Hack For Quicker, Easier, More Flavorful Meals
Dorot's flash-frozen, preservative-free seasonings inspire the cooking of pro chefs and home cooks alike.
Chanie Nayman, editor of Kosher.com, doesn't like wasting food. "How many times had I bought a huge bouquet of dill for chicken soup," she mused on the website, "only to find a bag of mush on the bottom of my fridge a few weeks later?"
Food waste is just one of the challenges that every cook, from the beginner to the professional, has to face regularly. Nobody wants to waste time. Nobody wants to discover in mid-prep that they're missing an ingredient. Above all, nobody wants to sacrifice flavor.
Nayman is one of the many top food and lifestyle influencers who has taken to the internet to sing the praises of Dorot's all-natural frozen seasonings. "They are like flavor-filled miniature ice cubes and they last for 2 years in your freezer," she wrote.
Thousands of recipes incorporating these pre-portioned cubes of garlic, herbs, and ginger are turning up on blogs and social media, inspiring home cooks everywhere to take their kitchen creations to new levels. These recipes, such as Beef Bourguignon, made with Dorot Chopped Garlic and Chopped Parsley Cubes, and Coconut Cream and Ginger Tower, with pre-peeled, pre-minced Ginger Cubes, are made easier with Dorot's flash-frozen flavor cubes.
Word about Dorot's little nuggets of preservative-free garlic, ginger, dill, basil, parsley, chili and cilantro is quickly spreading through the food community. A secret weapon of home cooks and professional chefs alike, they're indispensable for anyone who values convenience and delicious flavor. The products come straight from the field to the frozen veggie aisle; pulled at the peak of freshness, they are flash-frozen within 90 minutes of harvest.
The editor of Honestly Modern extols the virtue of having herbs and garlic within easy reach at any time, without the need for prep and measuring. In an article titled "Pop. Drop. Done. With Dorot," she shares a recipe for delicious Carrot-Ginger Soup along with a video showing how simple and time-saving Dorot products are to use. "It's super easy to pull the small tray out the freezer, pop out a cube or two, drop them into the pan or pot, and be done," she writes. "No rinsing, chopping or clean up."
Healthy lifestyle blogger Karman's recipe for Garlicky-Ricotta Pasta has gone viral around the world. "I really love to use garlic while cooking," she writes on her site, The Nutrition Adventure, "but sometimes avoid using it because I don't want the smell of garlic on my hands for days. Plus, I rarely use an entire bulb of garlic before it goes bad. Dorot crushed garlic solves both of those issues!"
All Dorot seasonings are natural, raw and vegan. They are non-GMO, gluten-free, dairy-free, nut-free, and soy-free, and contain no preservatives or artificial flavors. Dorot is kosher and halal. Find them in the frozen veggie aisle at most major grocery retailers including ShopRite, Stop & Shop, Kings, Trader Joe's, Whole Foods, Wegman's, Ralph's and Safeway, among others. They retail for about $2.99 per package.
To produce Dorot products, garlic and herbs are picked, and then immediately chopped, packaged and frozen in a unique fast-freeze process, maintaining their taste, freshness and nutritive value.