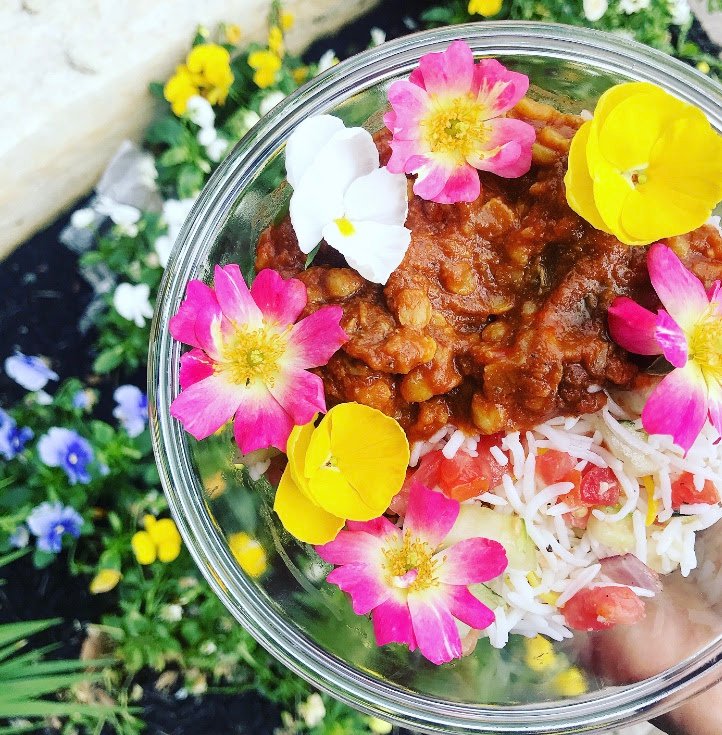 Persian Gheimeh Stew AKA: Yellow Split Pea Stew
Friends, if you're into aromatic eastern flavors, this stew is perfect to make for family night or meal prep.
So what exactly is gheimeh? Literally translating to little pieces, gheimeh is made with yellow split peas, stew meat, tomatoes and spices simmered in a perfectly balanced stew. Pair this recipe with fluffy saffron rice and a cucumber tomato salad.
Tthis is the simplest and most delicious recipe.
INGREDIENTS:
1 tablespoon of extra virgin olive oil
1 yellow onion; diced
1/2 pound or protein; I used stew meat for this recipe
1 cup yellow split peas; rinsed
3 tablespoons tomato paste
3 dried limes
1 teaspoon Shiraz Spice blend
Salt and pepper to taste
6 cups of water
Saffron; 3-4 springs crushed and bloomed in 1/4 cup of boiling water
optional: 1 tablespoon of rosewater
METHOD:
Over medium heat, melt the oil, add the onions, and sauté for a couple of minutes.
Add the Shiraz and allow the spice to bloom for 5-10 seconds, add your protein, S&P, and stir. Make sure your protein is browned.
Add the tomato paste and split pea and stir to fully incorporate.
Add water to cover all the ingredients in the pot by 1-2 inches.
Add in the dried limes and the saffron mixture and rosewater (optional). Lower heat, cover and braise for about 1-1/4 hours or until the protein is cooked thoroughly.  Add a little bit of water and adjust seasoning to taste, if needed.
Prep Tips: 
1. Soak the dried limes in water for 5 minutes and then pierce them in a few places with a dinner fork.
2. If you choose to omit the protein, the simmering process will only take 25-30 minutes to complete.
3. If you're feeling adventurous, add a tablespoon of rosewater to elevate the fragrance.
Shopping tip: 
You can find dried limes, saffron, and rosewater in any Middle Eastern market.