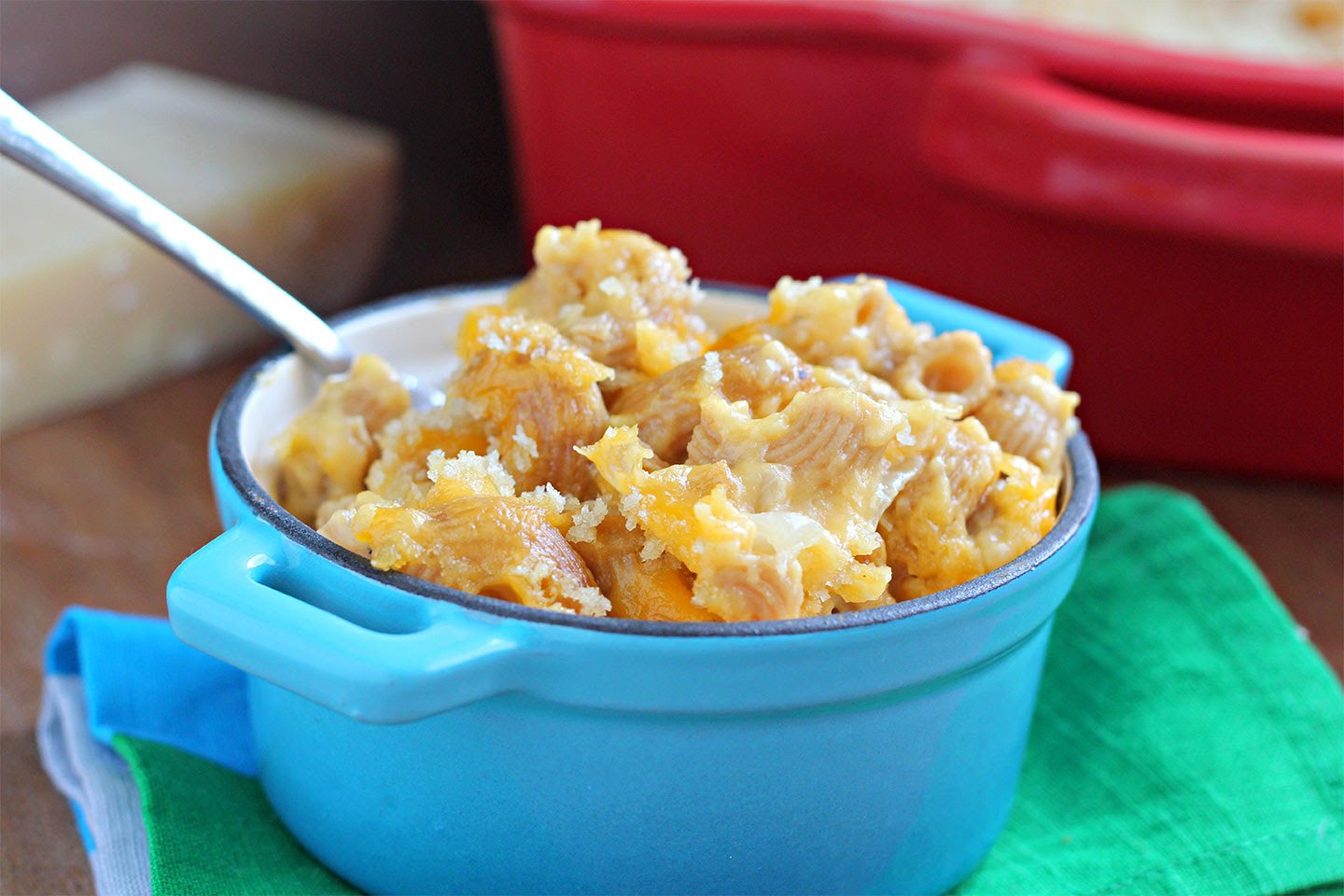 For Healthier, Heartier Super Bowl Snacks, Make Pereg Part of Your Game Plan
Pereg Natural Foods Scores with an All-Natural, Gluten-Free Spin on Fan Favorites.
Everyone knows that football is only one piece of the Super Bowl experience. We love the halftime spectacular (hello, Justin Timberlake!) and even look forward to the commercials. But really, unless you're lucky enough to have seats at U.S. Bank Center on February 4, it's all about the party.
Pereg has some tips for elevating your all-star spread way beyond junk food, without sacrificing the big, satisfying flavors you crave. If a healthier Super Bowl is your goal (pun intended), you'll feel good about these easy treats made from wholesome ingredients with no additives or preservatives.
Pereg's wide selection of exotic whole grains, pasta and seasonings perk up your table as well as your health. Fresh and all-natural, they are verified non-GMO and certified kosher; many products are also vegan and gluten-free. Pereg never uses MSG or food coloring.
So, try serving the team these crunchy, spicy, gluten-free Kale Chips instead of fat-laden potato chips. Swap out a heavy classic with this hearty, gluten-free Quinoa Pasta Mac n' Cheese. And don't be surprised if this luscious, cool Israeli Couscous Salad has the fans cheering for more.
Kale Chips with Flax Seeds (Gluten-Free)
Prep time: 10 minutes
Cook time: 20 minutes
Total time: 30 minutes
Yield: 2-4 servings
Ingredients:
2 tablespoons Flax Seeds
1 bunch dinosaur kale (about 5 packed cups), removed from stems
1 tablespoon extra virgin olive oil
2 teaspoons Pereg's Burger Spice Mix
Directions:
Preheat oven to 300 degrees F.
Process flax seeds in a spice grinder to get a fine ground.
Using your fingers, massage to kale leaves with oil to help break down the chewiness. Then sprinkle with flax and Pereg Burger Spice Mix. Roast in a single layer on 1 to 2 foil-lined cookie sheets for 30 minutes or until slightly browned and crispy.
Quinoa Pasta Mac and Cheese (Gluten-Free)
Prep time: 30 minutes
Cook time: 20 minutes
Total time: 50 minutes
Yield: 5 1-cup servings
Ingredients:
1 package Pereg Gourmet Quinoa Curvo Rigate (8oz)
2 ½ tablespoons all-purpose flour (or brown rice flour)
1 teaspoon dry mustard
¼ teaspoon nutmeg
4 tablespoons butter, plus more to butter the pan
1 small onion, diced
Salt
2 cups milk (2% or whole milk)
½ teaspoon black pepper
10 ounces sharp cheddar cheese (about 3½ cups)
1 cup shredded Parmesan cheese
½ cup Panko breadcrumbs
2 Tablespoons butter, melted
Directions:
Pre-heat oven to 350 degrees F.
Bring 4-6 quarts of water with ½ tablespoon salt to a boil in a large stockpot. Add pasta and return to a rapid boil. Cook uncovered stirring occasionally until pasta is al dente, about 6 minutes. Drain well and set aside.
In a small bowl, whisk together flour, dry mustard and nutmeg.
In a large stockpot, melt 4 tablespoons butter over medium heat. Then add onions and a pinch of salt and sauté until onions are translucent, 5-7 minutes.
Add the flour mixture to the onions and cook for a few minutes until the fat is absorbed and you form a roux.
Then add the two cups milk and bring to a simmer over medium-high heat. Simmer for 5-10 minutes until sauce is thick and smooth.
Add black pepper, 3 cups cheddar cheese (reserve ½ cup for the topping) and Parmesan cheese and combine. Season to taste with salt.
Stir in pasta and mix until combined.
Spread the pasta in a 9×9 inch casserole dish.
In a separate bowl, combine Panko breadcrumbs and 2 tablespoons melted butter. Sprinkle remaining cheddar cheese over the pasta and top that with breadcrumbs.
Bake for 15-20 minutes (uncovered) until cheese is bubbly and the top is lightly browned. Let cool 5 minutes and serve.
Couscous Salad with Beets, Goat Cheese, and Walnuts
Prep time: 10 minutes
Cook time: 40 minutes
Total time: 50 minutes
Yield: 4 1-cup servings
Ingredients:
1 cup Pereg Gourmet Israeli Couscous
1 ¾ cups water
4 medium red beets, tops removed
4 tablespoons extra-virgin olive oil, divided
1 cup arugula
3 tablespoons lemon juice
½ teaspoon kosher salt
¼ teaspoon black pepper
1/4 cup red onion, sliced thin
½ bunch scallions, sliced thin (light green and white pieces)
¼ cup crumbled goat cheese
¼ cup walnuts pieces
Directions:
Pre-heat the oven to 450-degrees.
Drizzle the beets with ½ tablespoon olive oil and wrap the beets loosely in tin foil. Roast for 40-60 minutes until tender. Cool, peel, and dice the beets into ½ inch cube pieces.
Bring 1 ¾ cups water to a boil in a medium saucepan. Add the couscous and ½ tablespoon olive oil and stir. Reduce heat to low, cover, and cook for 10 minutes until the liquid is absorbed. Turn off heat, stir in arugula to let wilt and let stand for 5 minutes. Set aside.
To make the dressing, whisk together lemon juice, salt, pepper and remaining 3 tablespoons extra virgin olive oil. Add the red onions and let sit for 30 minutes. Combine couscous, beets, red onion, scallions, and dressing. Garnish with goat cheese and walnuts and serve at room temperature.
About Pereg Natural Foods:
Pereg was established in 1906 and is based in Clifton, NJ. They first became known for their vast variety of pure and natural spices and spice blends, more than 60 in all, from traditional favorites to exotics from around the culinary world. Today Pereg produces an array of all-natural products that includes ancient grains and blends, gluten-free pasta, couscous, rice, gluten-free cereal and much more. Pereg Natural Foods products are available at select retailers throughout the US and Canada, and on their website, www.pereg-gourmet.com.
Pereg manufactures all its products from start to finish, controlling the quality from the sourcing until the product is packed and ready for the consumer. All Pereg products are kosher certified by both the Orthodox Union (OU) and CRC, are dairy and lactose-free as well as all natural, with no additives or preservatives. Many products are also certified gluten-free and non-GMO.
Follow Pereg Natural Foods on Facebook.com/peregnatural, Twitter @pereggourmet and Instagram @peregnatural.