B Live Drafts Becky Hill And Jme For Fiery Garage Banger: Don't Know About You
Following the explosive release at the end of last year, B Live, otherwise known as Evil B, has returned with the visuals to his electrifying UKG single named, "Don't Know About You" alongside UK hit-maker Becky Hill and seasoned Grime emcee JME.
Underpinned with a bass-heavy, percussive, and feel-good production courtesy of renowned producer's Sticky and Champion, that's fit perfect for an irresistible two-step, Becky Hill welcomes the track with her signature rich tone and infectious melodies, "I don't know about you but I know about me / When I'm coming through I'm getting rowdy / Got no rules cos I'll be doing my thing / I don't know about you, but I know about me."
B Live later pierces through with his assertive flow and explosive energy, glazing the beat with his gruff tone and straight-talking bars, this no-nonsense track will quickly blow those winter blues away. Swiftly joined alongside JME, who's known for his versatility and skilled penmanship and delivers a wheel-up-worthy verse filled with punchlines from start to finish. Accumulating over 800,000 streams on Spotify alone, alongside support from DJ Target, Sir Spyro, KISS FM, Apple Music 1, Radio 1, BBC Asian Network, Reprezent, and more, 'Don't Know About You' is reminiscent of summer and those hazy nights out with your friends!
After being called to the studio by his long-term friend and Mercury Award winner Skepta for a verse on "Love Me Not" which featured on the Ignorance Is Bliss album, B Live took it into his own hands to make a strong comeback into the world of UKG. Following a catch-up with Sticky (Donae'o, Miss Dynamite, etc) who just so happened to have a beat he made with Champion sitting in the vault waiting to be used, B Live instantly fell in love and called JME to hop on. Pondering on what to do with the chorus, he sent it across to his well-known friend Becky Hill who joined lyrical forces with MNEK and together built the ultimate hook! Paired alongside a set of futuristic and hue-lit visuals, we float around in an alternative dimension as each artist takes center stage and delivers nothing but straight greaze throughout!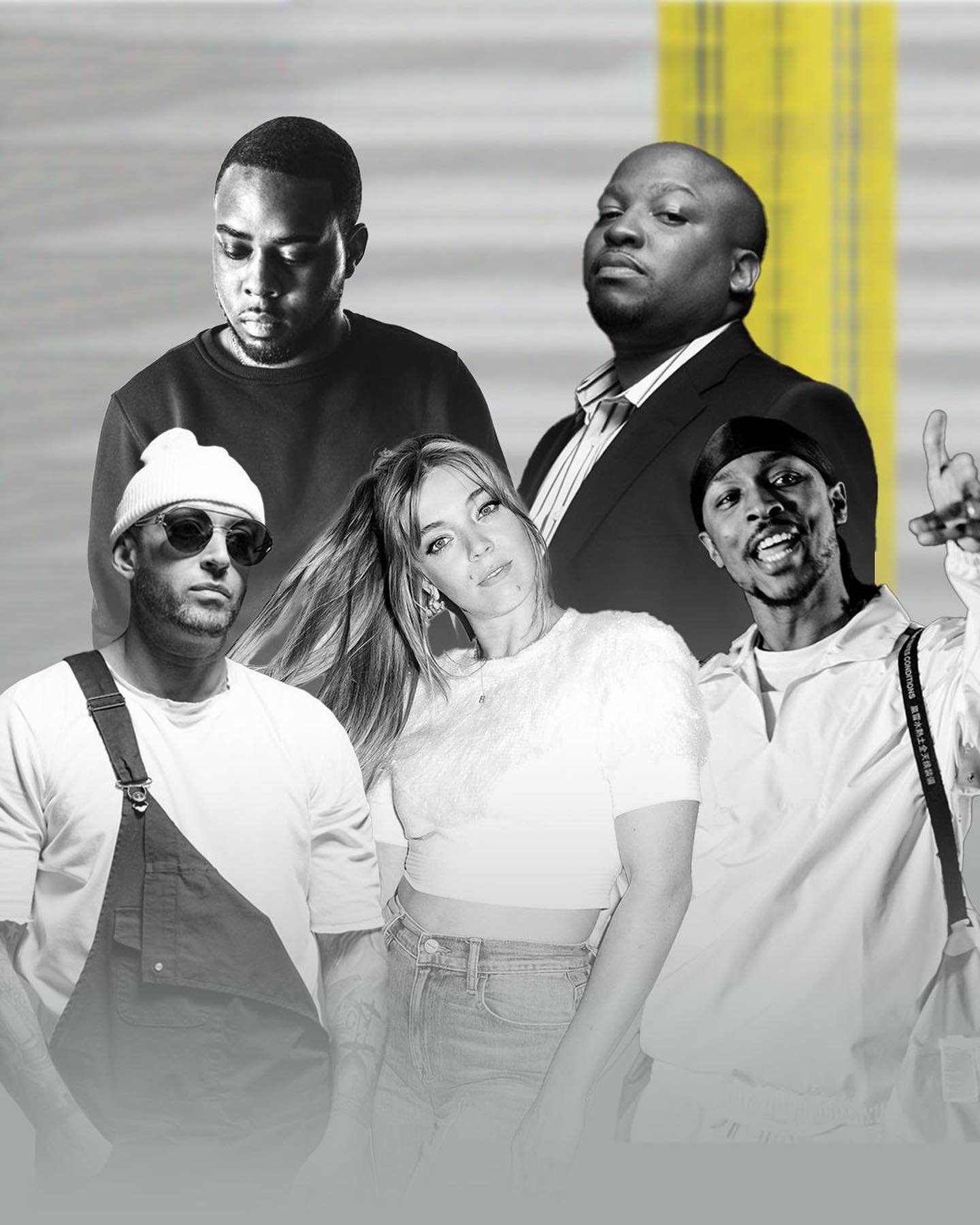 Raised in North London, B Live over the years has built a reputable position that's left no stone unturned; from UK garage, grime, dubstep, baseline, and DnB, he was discovered by no other than DJ EZ who featured him on his legendary KISS radio show. Turning the heads of many, including Craig David, B Live was drafted for the remix of his hit single, "Walking Away" and from then became DJ EZ's official emcee and shut down arenas everywhere! Picking up various awards along the way including a Sidewinder award for 'Best MC' as well as the UKG Award as voted for by the industry, he has now released tracks alongside Wiley, Jammer, Elephant Man, JME, and Skepta – it's safe to say B Live is gearing up for a monumental 2022!