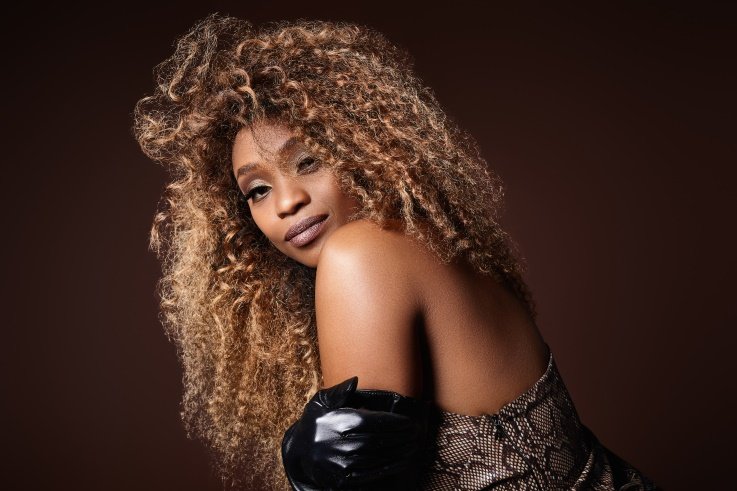 Stella Mwangi Releases New EP via Position Music: Eyes Off Me
On Thursday, September 9th, rapper, singer and performer Stella Mwangi released her new EP Eyes Off Me, via Position Music.
This is the third full-length release from the Kenyan-born artist that was recorded in Los Angeles and Oslo and produced by Tom Roger Rogstad, DWhit, and Kairo.
As an artist that has always broken the mold, Mwangi began writing at age eight but it was not until 2011 that she had her first international hit "Haba Haba"—that hit #1 at home in Norway. She continued to deliver hits in Europe and her native Kenya, before representing Norway in the Eurovision Song Contest.
In 2017, Mwangi's hit single "Work" topped the European dance club charts, and her self-titled debut U.S. EP solidified her presence as a bon-a-fide international artist.
Mwangi then followed that release up with her 2018 EP single "No Games" which was featured in the global campaign for a major Samsung Galaxy ad campaign. Since then, her work has been used for brands such as Apple, Nike, Reebok, Adidas, and Target.
Additionally, Stella's music has been used by films such as Rough Night, Bad Moms Christmas, American Pie, Save The Last Dance 2 and hit television shows like Insecure, Being MaryJane, Teen Mom, CSI, and Rosewood.  Video game studios such as Ubisoft's Just Dance and Riot Games' popular Valorant have also used Mwangi's tunes in creative and prominent ways. Her single "Watch" was used as the official "Year One Anthem" for the massive first person shooter game.