iskwē Drops New Track As Part Of Her New Album: The Stars
Canadian artist iskwē introduces her latest single, 'Night Danger (Lovers Mix)' as part of her new album.
iskwē's new EP, The Stars, is now available.
We often see the warning signs about someone, not because they are inherently bad, but because what they will offer to us can be bigger than what we feel prepared for.
iskwē's new single, "Night Danger (Lovers Mix)", taken from her EP The Stars, is meant to reflect an element of tension and release surrounding the sensations of love, passion, emotion, and struggle.
"This is a tune written about each of those feelings, with a bit of a pushback on what is often considered the "normal" way of being and feeling in a relationship," the artist explains. "It is a score for lovers."
Featuring Prague's FILMHarmonic Orchestra, this new version a soaring re-imagination of iskwē's original 2019 release.
"When the pandemic hit here, in Canada, and performances were beginning to evolve, I decided to take advantage of a long-overdue dream of reimagining my album with more classical orchestration," she shares. "I love the simplicity of a chamber presentation, met by the complexities of each song's individual complexities." 
According to iskwē, this new version of "Night Danger" is more refined than the original, offering raw elegance to an otherwise edgy piece of music.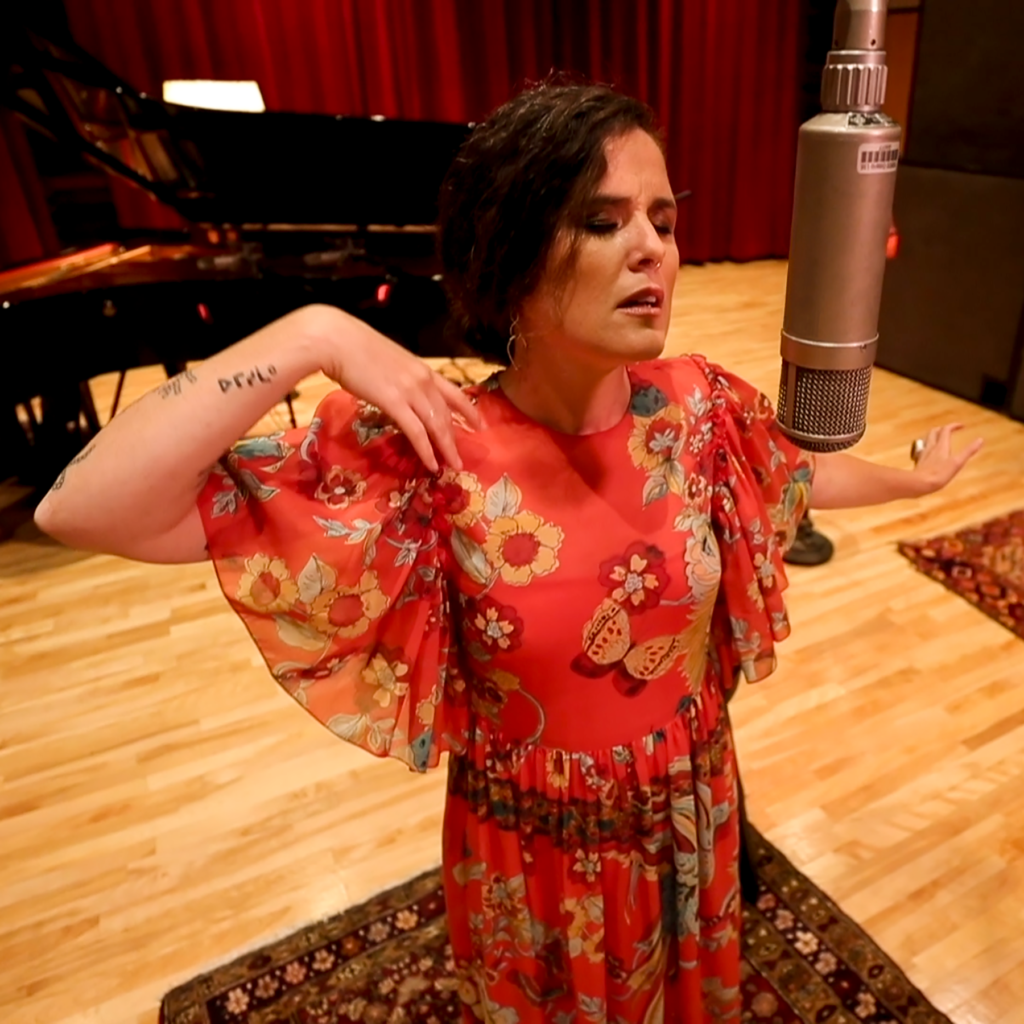 "'Night Danger' embodies coming face to face with one's sensations of desire and tension, and the pleasure that comes from each."
Listen to "Night Danger (Lovers Mix)" on your preferred platform and pre-save iskwē's new album, The Stars.