JandTree Deliver Debut Album: NEVERUARY
Ten X Talent Inc. is incredibly pleased to announce the release of the upcoming rap duo, JandTree's debut album "Neveruary".
Originally from Richmond, VA; yet currently based in Los Angeles, this hip hop duo, J Mask and Tree High (JandTree) have been grinding with their music for almost 10 years. Mid-2018, JandTree dropped their first official single called, "Yearned." The single put the duo on multimedia music platforms such as Spotify, iTunes, Tidal and more.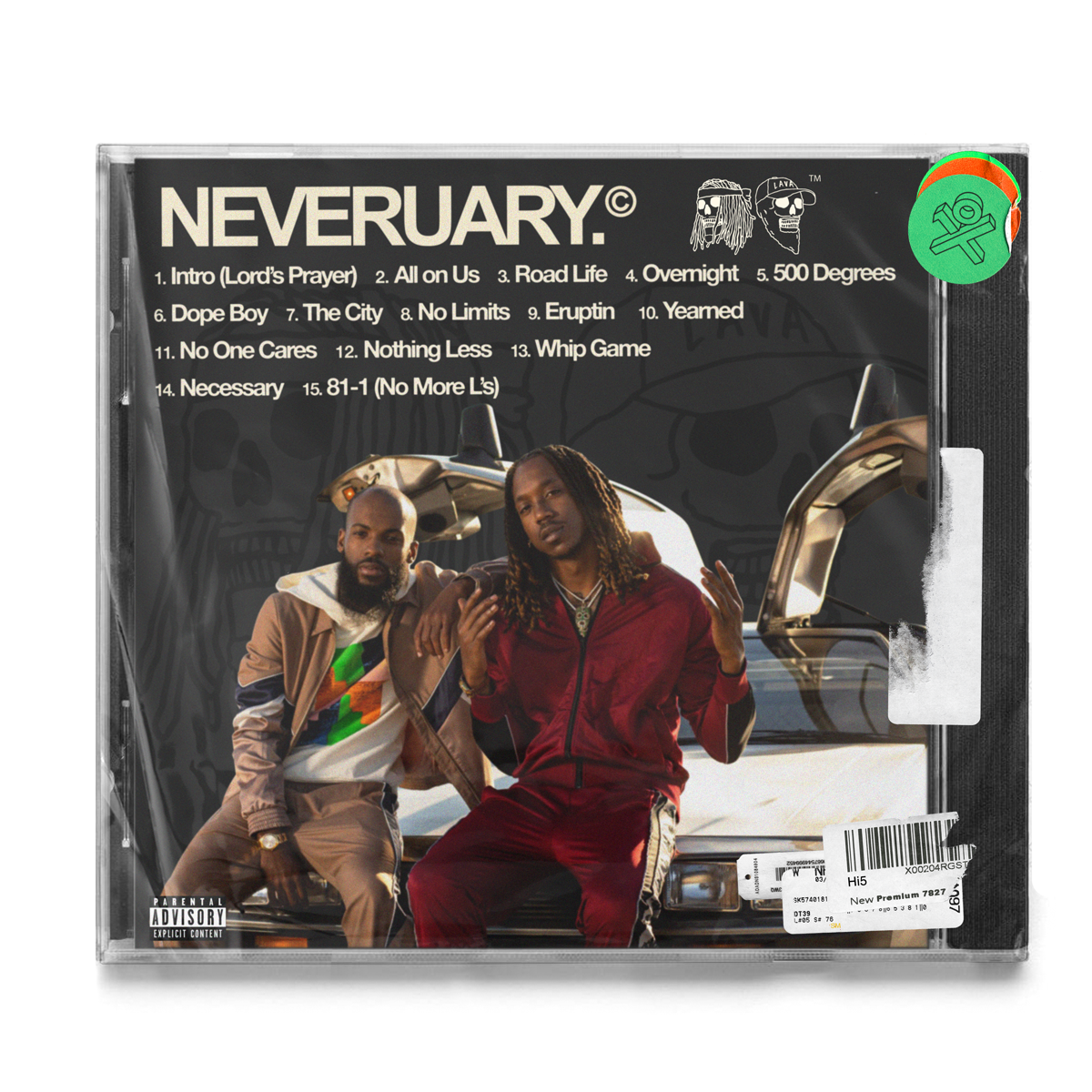 With over 19K listeners and 30.5K streams on that single alone, it is officially time to give the full pt.1 of JandTree's story with the release of "Neveruary". Guaranteed hit after hit, "Neveraury" is the debut of every sacrifice, setback, loss and growing-pain JandTree have endured over the past few years. This album will please anyone who listens simply by the A1 production and hooks, however, "Neveruary" will be known for its lyricism and real substance.
View some of the BTS:
"Overnight," the debut single from "Neveruary" describes JandTree's struggle but highlights the growth they made since their move to LA. The duo have a knack for giving millennials what they want "a vibe", while effortlessly remaining authentic to the hip hop/rap game. This 15 album is giving so much fire, it's volcanic! Though they haven't erupted just yet, it's best you mark your calendars and remember where you heard it first.
#LAVAthenewLIT #LAVAonly #LAVA
Officially launched almost 2 years ago, Ten X Talent Inc. is a talent management and brand consulting company which services all genres of artists such as; musicians, actors, athletes, and influencers. Although fairly new on the scene, Ten X Talent has a solid foundation with multilateral connections with elite music labels, film/tv, and modeling agencies in the Greater Los Angeles area.