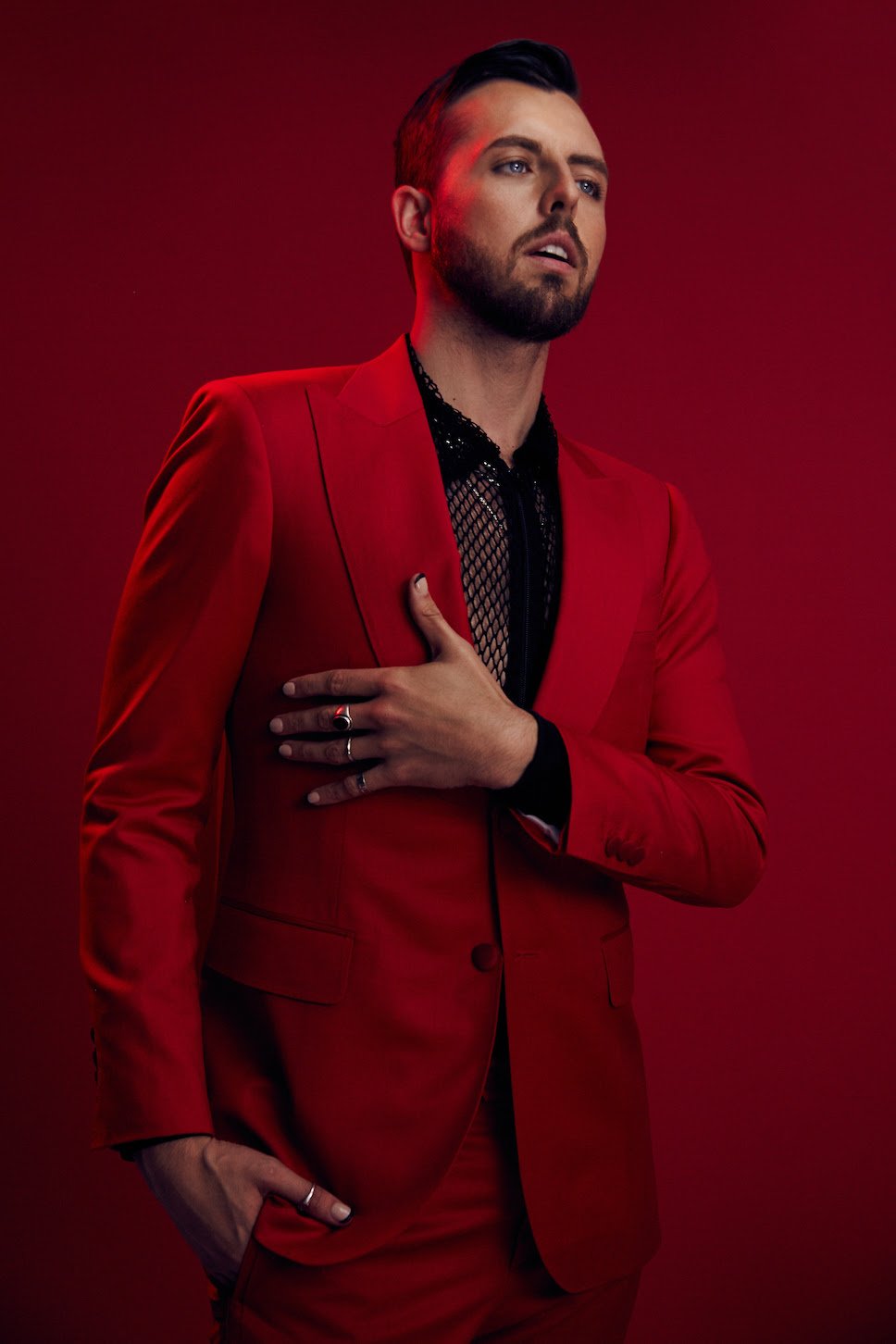 JHart is Making His Proper Introduction As A Full-Fledged Solo Artist
GRAMMY-nominated, multi-platinum selling singer, songwriter, and producer JHart (AKA James Abrahart) unveils his debut solo single, the emotionally-charged soul-pop anthem "Put It To Bed."
Complete with cinematic strings, soaring vocals, and a slow-simmering bedroom-ready bassline, and offers listeners an exciting first taste of what's to come from his forthcoming project, Vol 1 – Songs From Therapy, due later this year. 
The inspiration for 'Vol 1 – Songs From Therapy' came after listening to audio recorded during his own personal therapy sessions.
"When I started going to therapy, I noticed a change in my ability to be present creatively, so after a few months I pitched my therapist the idea of recording our sessions with the goal of writing my record and he agreed to it. Therapy also helped me get over a fear of performing that stopped me from pursuing an artist project for most of my adult life."
So very excited about premiering @JHartMusic's debut single on #AListPop Live today. This is a very, very good song. The state of Pop is strong. https://t.co/ZilK5hOHR1 #PutItToBed #PopStrong pic.twitter.com/pVoVjUO1JP

— Arjan Timmermans (@arjanwrites) June 21, 2018
Debuting earlier this month on Beats1's A-List Pop Live show with host and purveyor of pop music, Arjan Timmermans, who proclaimed "the state of pop is strong, JHart is solid proof of that." 
"I've been a writer for other artists for about 7 years now, so I knew if I was going to commit to doing my own artist project, it had to tick multiple boxes for me; be creatively satisfying, be experimental in inception, and more than anything else feel like an honest reflection of myself and whatever I was going through."
Writing hits for artists spanning multiple genres, JHart co-wrote two songs on Justin Bieber's 2015 Purpose album, including the Billboard Hot 100 single "Company" and Keith Urban's hit single, "Wasted Time," which reached No. 1 on the Billboard Country Airplay Chart in 2016. As an artist, JHart was prominently featured on Kygo's "Permanent," which hit the Top 50 on Billboard's Dance/Electronic Songs Chart, before joining the Norwegian producer/DJ's Kids In Love arena tour in early 2018 and performing at Coachella.
Expect to hear a lot more from JHartin 2018 and beyond and stay tuned for more new music coming soon.