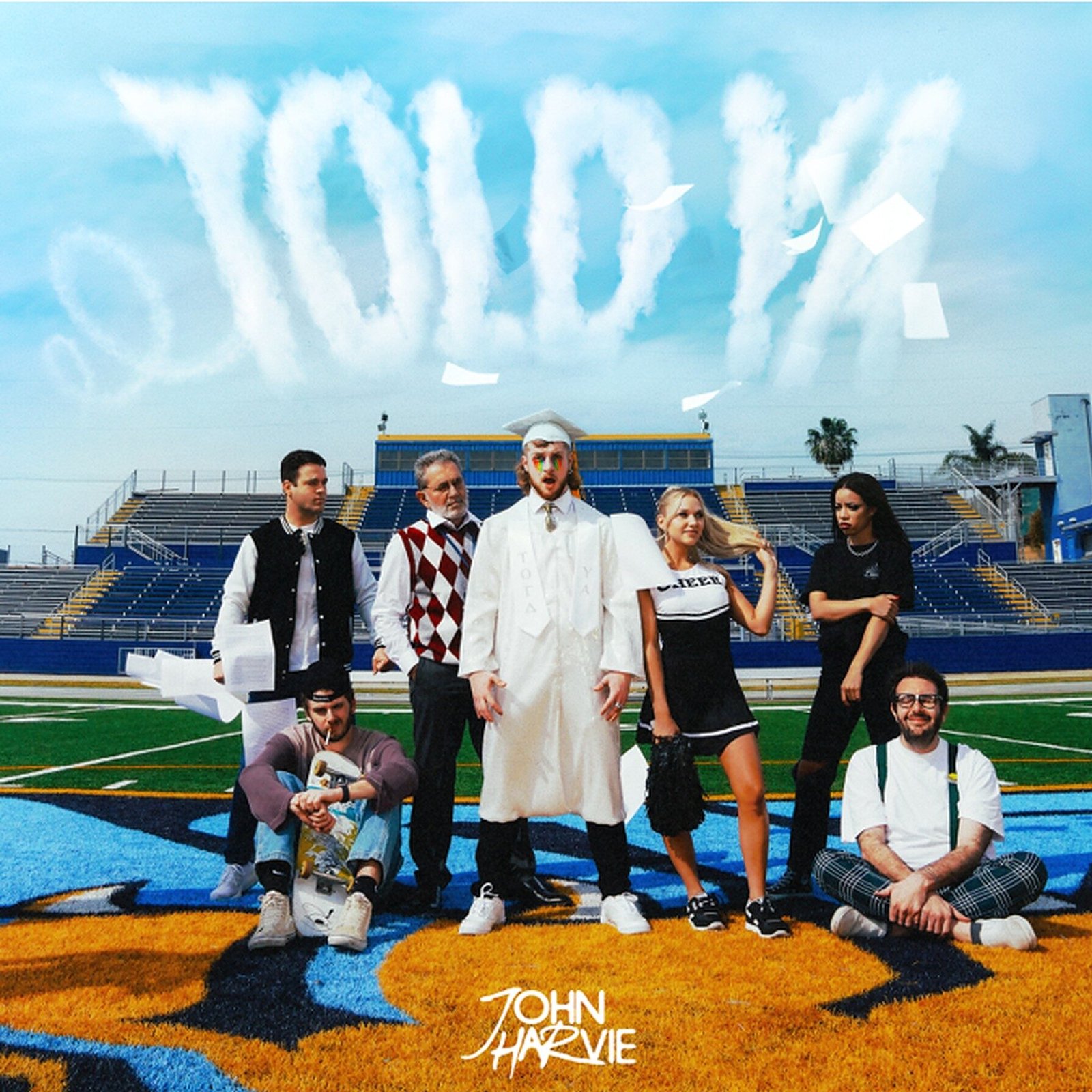 John Harvie Releases Debut Album: told ya.
Up-and-comer John Harvie released his debut album told ya. Featuring 13 tracks, the album solidifies John in the pop-rock space and captures his talent for lyrical storytelling.
told ya. takes you through John's musical timeline by mixing early tracks such as "Alaina" and "Bleach (On The Rocks)" with never-before-heard tracks such as "A Little Bit Longer" and "Soda Sweet." From the tongue-in-cheek "Not Another Song" to the flashback journey of "Beauty In The Bad Things," listeners can expect John's punchy vocals, infectious choruses, and a deeply relatable body of work for anyone who's ever had the courage to pursue their dreams. John Harvie's debut album is an eclectic soundtrack with the ultimate meaning; told ya.
"told ya. describes everything about this record. I dropped out of college in October 2020 to pursue music full-time and to try and become an artist. I had 18 TikTok followers and not even 2,000 Instagram followers, and as far as songs go I had MAYBE 3 decent demos to my name so essentially, I had nothing. Everybody thought I was absolutely insane and was making a mistake, so to pay the bills I decided to work at UPS during the night shift and would regularly pick up doubles while working on social media and songwriting.
"I eventually got lucky and had a TikTok blow-up of me messing up 'Sugar We're Going Down' and people really enjoyed my voice, so I kept posting and my followers grew so fast; within a couple of months I surpassed 100k followers and I learned to appreciate the little wins in my life. Every time I would have a video perform well, write what I thought was a great song, or have a label hit me up, I'd walk out of my room and look at my roommates and say 'told ya' while giving them a smirk.
"It became the phrase my whole friend group would use every time something exciting happened. I've felt as if I've been counted out a lot until recently and I'm finally starting to get recognition for it, but still have a long way to go. I've always operated at my best with a chip on my shoulder (it's the Philly blood in me) so this album is me telling my story as just a kid from Nashville working hard to pursue my dream of being the biggest rock artist of my generation while being transparent about my ups and downs along the way, and I can't wait to tell a lot of people "told ya" when we keep proving others wrong and tour the world. As cringy as it sounds this album literally feels like giving a piece of myself to the world and I hope you absolutely love it as much as I do. Much love." – JH
told ya. arrives with the official #JHTOLDYA Yearbook HERE. The yearbook features photos from fans to create John's very own 'yearbook' complete with fitting superlatives.
Additionally, John Harvie is gearing up for a September Arena tour with Shinedown and October tour dates with Charlotte Sands. Catch a performance in a city near you.
Harvie's edgy vocals and charming personality fittingly arrived at the forefront of the resurgence of a new era of rock music. Coupled with a clear vision of his artistry, Harvie's success proves to be just around the corner.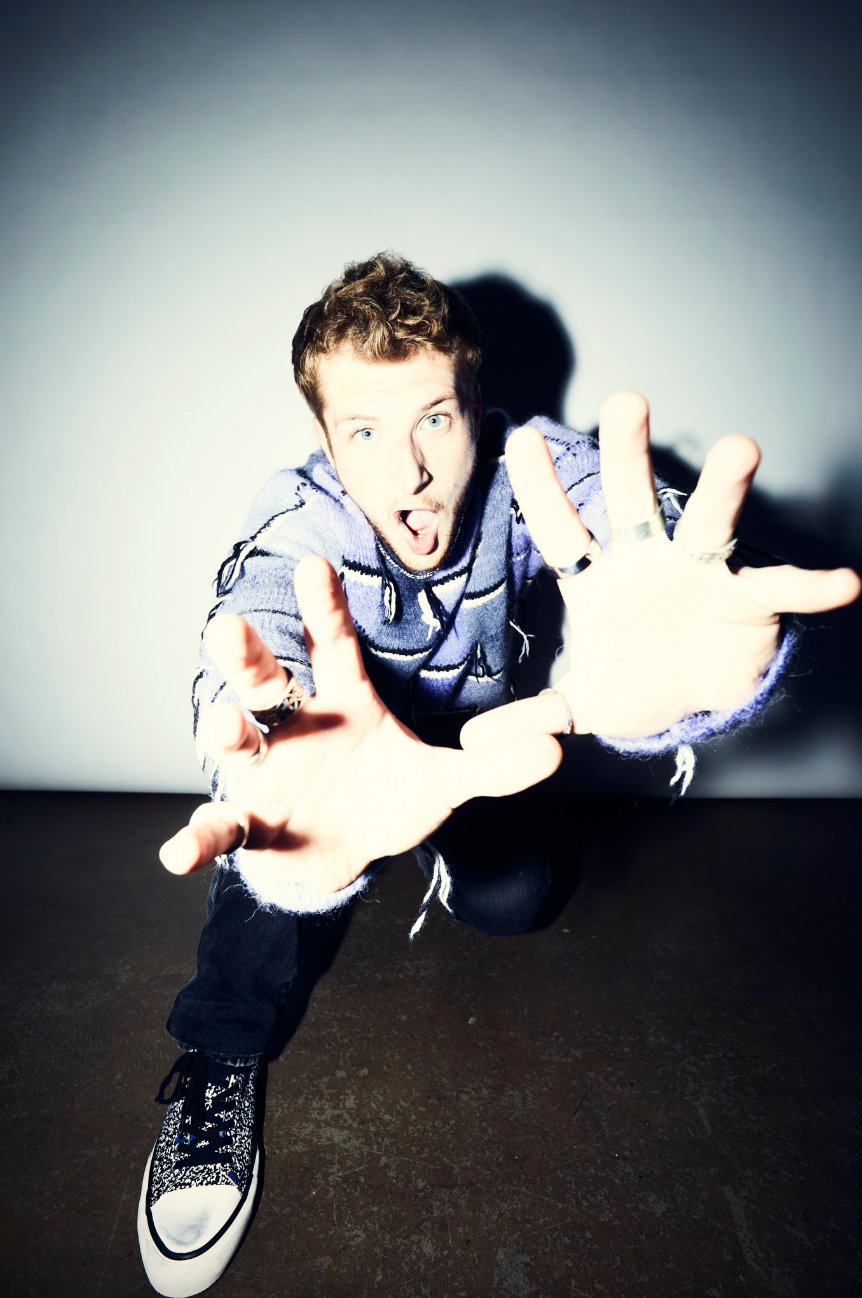 About John Harvie
Louisville-bred, Nashville-based John Harvie intertwines hook-laden anthems and raunchy guitar riffs, continuing to make his mark in the Punk-Pop + Rock space. The recent 300 Entertainment / FRKST Records (Johnny Stevens of Highly Suspect's imprint label) signee, seemingly walked into a music career after his hilarious coughing-fit-cover of Fall Out Boy's "Sugar We're Goin' Down" went viral overnight. However, what started as a joke between friends not only became the beginning of Harvie's TikTok career but sparked an unparalleled work ethic to make a longstanding dream reality. Growing up the son of a pastor, music was a constant in Harvie's life yet he knew it would take more than talent to make it a career. Dropping out of college, Harvie worked day jobs to support his music while he continued calling the frat house he'd been a part of his home. Harvie released "Bleach (On The Rocks)" in the middle of the pandemic and was met with acclaim from fellow musicians such as Lil Aaron who remixed the song mere weeks later. The track solidified Harvie's raw talent with the original created on his third co-write. Both tracks have a whopping ~8 million streams on Spotify alone. Next, Harvie unveiled a personal track that told the story of lust in the social media age, specifically Harvie's Tinder-turned Snapchat relationship that fueled the melody and lyrics of "Alaina." With two singles under his belt, John Harvie is gearing up for brand new music and ready to make his mark in 2022.