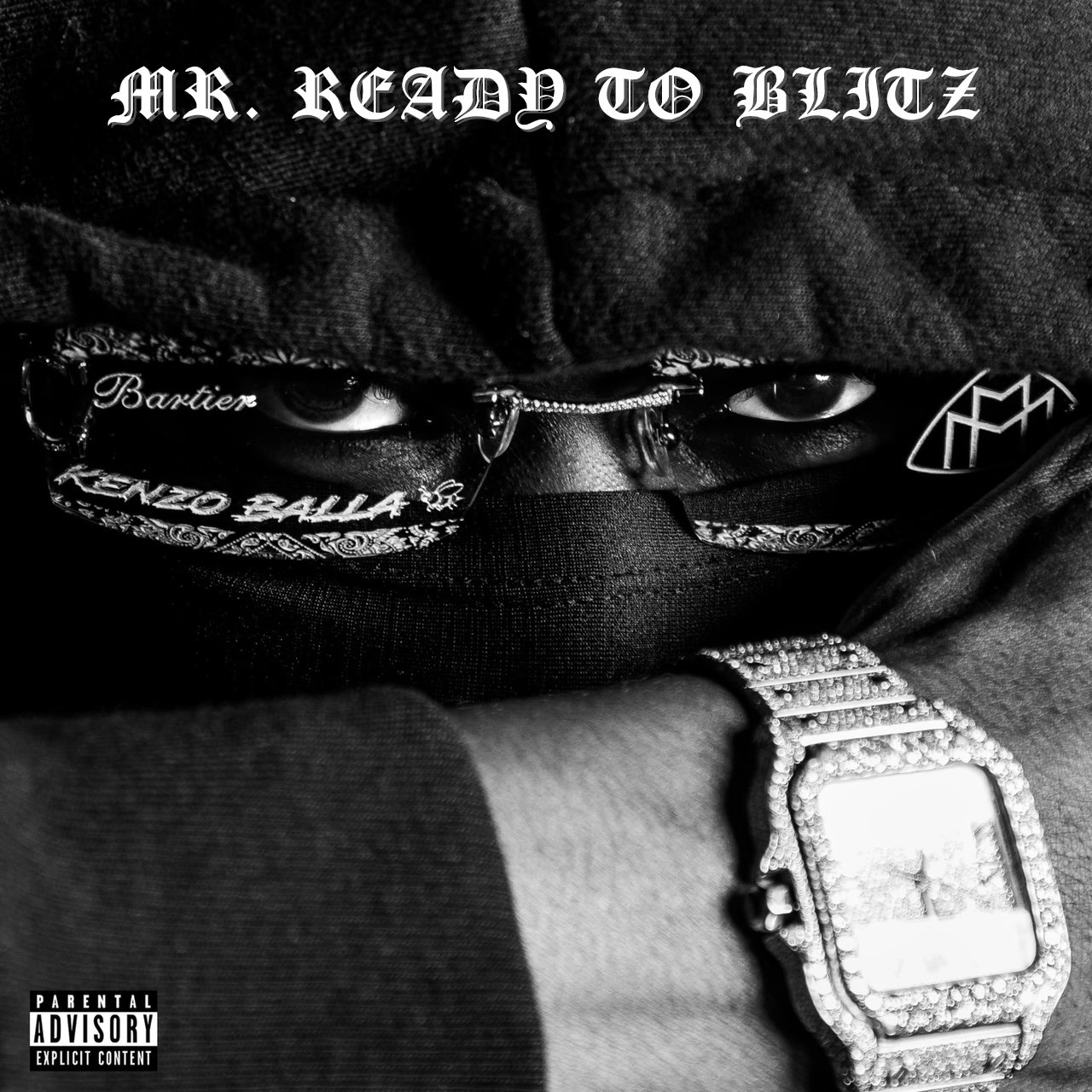 Kenzo Balla Reintroduces Himself As 'Mr. Ready To Blitz' On New EP
In addition to dropping a new EP, Kenzo Balla shares the video for the energetic heater "SMMBF" ft. Nas EBK, where the duo trade off verses and make the streets their stages in the nighttime.
The Bronx is known for being the birthplace of hip-hop, but it also leads the charge in NYC's drill rap scene and is home to emerging artists like Ice Spice and Kay Flock. Bronx bruiser Kenzo Balla is making waves throughout the five boroughs, and introduces listeners to his evil twin Mr. Ready To Blitz on his new EP, out now via 10K Projects.
Mr. Ready To Blitz is more than just an alter ego or a nickname – it's a lifestyle that raised Kenzo to become the man he is today. Drawing inspiration from his upbringing in the Bronx, the 14-track project is a perilous story told from the lens of someone navigating city life in constant survival mode. Combining menacing, trigger-happy rhymes with undeniable swagger, he serves up raw, yet relatable anthems that will have you getting sturdy at the function – cue the fiery anthems "Pray 4 Me" and the 50 Cent-sampling "Talk Our Sh*t" ft. PDot Sav (fun fact: this heater was approved by 50 himself!). There's much to admire about this project, but what I enjoyed most is hearing him reunite with his biological brother and frequent collaborator, TG Crippy.
Speaking on his upbringing, Kenzo recalls, "I saw a lot of sh*t at an early age, and it made me grow up faster … I just knew I had to find something. I didn't know what I wanted to do, but I knew whatever it was, I was going to do it all the way."
Growing up in NYC is far from an episode of Sex and the City, and Mr. Ready To Blitz does a great job of depicting the unrelentingly harsh realities of growing up in the city.