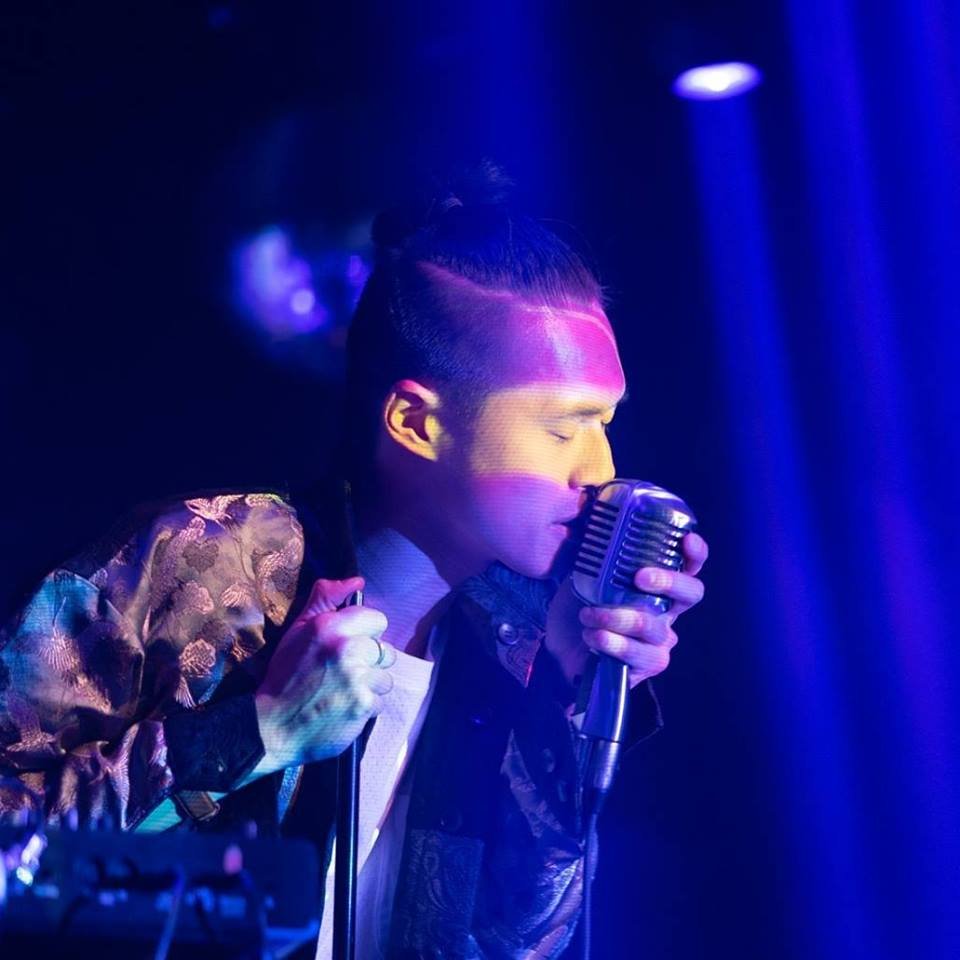 Los Angeles Electro-Pop Artist Zhao Releases New Single: Feeling Today
'Feeling Today' is an infectious track featuring electronic soundscapes, funk-filled basslines, and soulful vocals, evoking a sense of optimism.
Kenny Zhao has previously landed spots on Spotify's "Fresh Finds" and "Summer Heat" playlists, as well as having performed at some of Los Angeles most prestigious venues.
Zhao is the proof of concept and pop moniker of producer and singer Kenny Zhao. Raised in the suburbs of Atlanta by Chinese immigrants, Kenny studied classical piano and composition before moving to Los Angeles. While his sound is constantly evolving, the path taken is always a danceable one, borrowing cues from the likes of Chairlift, Kaytranada, Washed Out, and James Blake.
After realizing there are so few Asian American artists out there, Zhao was driven by the desire to challenge himself to push past the mental and cultural barriers that have hindered his creativity in the past while inspiring others in this process. "I view being an artist as a way of amplifying my own approach to the Asian-American experience, in hopes that it may work for others struggling with the same problems", reveals Zhao.
Leading single 'Feeling Today' was created in the hope to put listeners in a comfortable sonic space. Featuring electronic soundscapes, funk-filled basslines, and soulful vocals, the self-produced single evokes a sense of optimism. Thematically 'Feeling Today' narrates 
Zhao
's life as a musician in Los Angeles and trying to treat every situation as a valuable experience, including putting aside fears of being taken advantage of and processing the idea that all people deserve love. "That's the message – that kindness will set you free.
That resentment and fear put you in a cage, and the solution is to forgive yourself, forgive others and move on. There's also an element of reassuring myself that whatever happens, the best thing I can do is operate within what I can control – honing my craft, and checking in with people I care about", explains the 
Zhao
.  "I've always viewed my songwriting process as a form of self-psychoanalysis…like finding out what I've really been thinking about".
2018 saw a steady string of independent releases from
Zhao
, with tracks landing a spot on Spotify's "Fresh Finds" and "Summer Heat" playlists, as well as reaching #9 on Hype Machine's charts. As a performer, he is welcomed to such venues as Resident LA, The Moroccan Lounge, The Satellite, and LA Chinatown's Lunar New Year Festival. 
Zhao
's voice can be heard on other prominent electronic releases including tracks by Eric Sharp, Armand Van Helden, and Black Coffee. 
Zhao
 is set for an exciting year with 'Feeling Today' is out now.