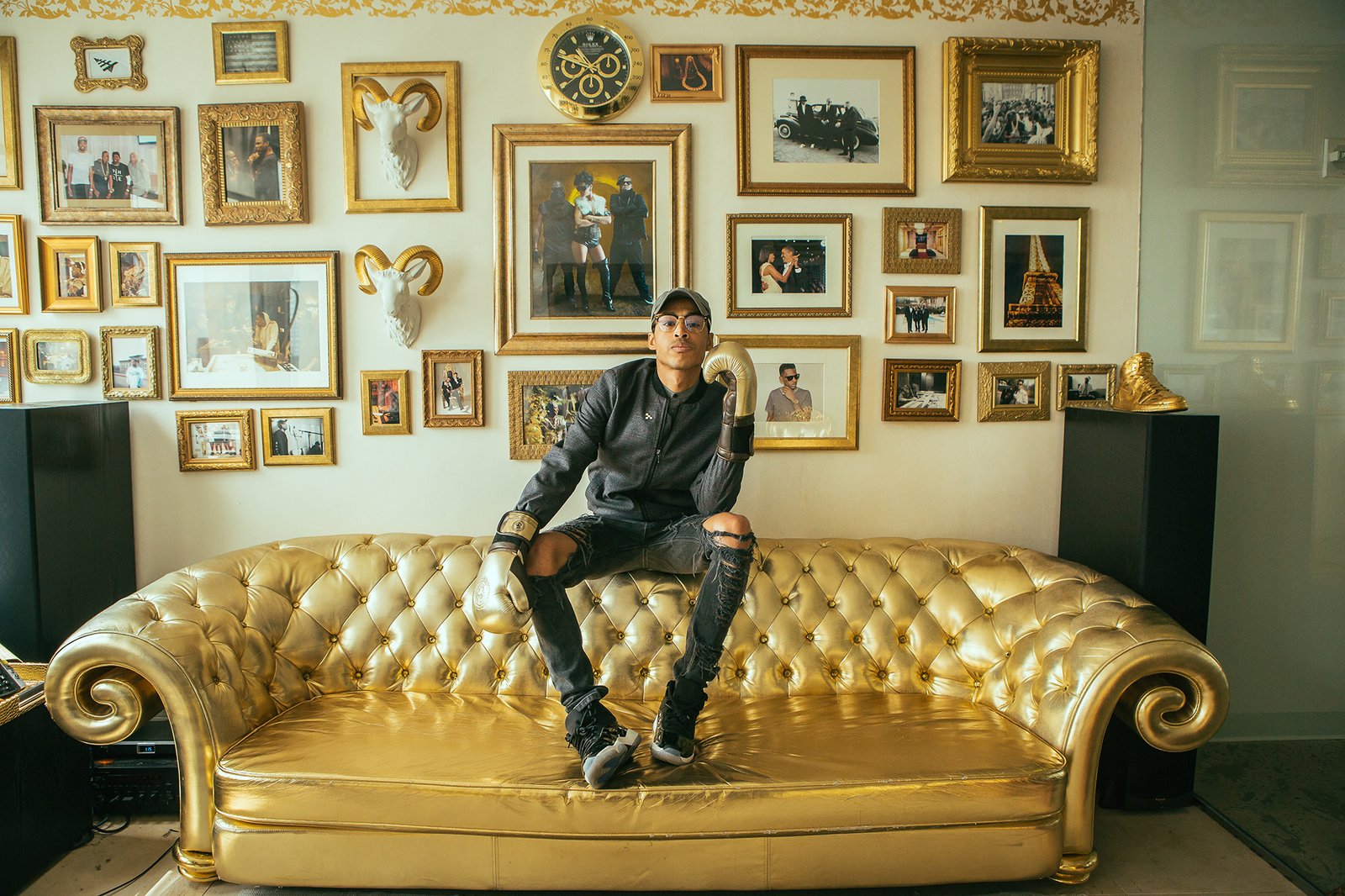 Sir The Baptist Is The Hip Hop Chaplain
Sir The Baptist, hip hop's holistic lyricist, is proving himself to be a chaplain of the modern rap culture.
Cover photo by Evan Pierce.
As a second generation cultural minister, growing up in historically rich Bronzeville neighborhood in Chicago, the idea of cleansing the culture has be a path Sir has been set out on since birth.
By using the power of hip hop's influence, The Baptist records compelling stories about real people as modern parables to strip away the shame and embarrassment that too often keep people from seeking help.
Photo by Brandon Espeleta.
Sir grew up in the church, but after his father's passing at 11 years old, he found a new world in Chicago of Hip Hop and secular music. With growing up playings all of the instruments and singing at church, Sir began to take music more seriously once he joined Leo Burnett, the largest advertising agency in the world, scoring music and running digital marketing campaigns.
Sir the Baptist delivered his first full form statement in an album format, with his debut album release via Atlantic Records, Saint or Sinner released on May 12th, 2017. The congregation takes on an emotional rollercoaster as Sir weaves his way through tales of honesty, love, joy, pain, truth and enlightenment; listeners are left with ideas of hope and the possibility of change.
Not just a recording artist, but also the author of The Travelogue of a Visionary and is frequently called upon for his opinion on current events by major national and international news outlets. In his tireless advocacy for humanity, his urban church and charitable organization Tymple and DeedPin respectively have brought awareness, funding and care to countless foundations and over 100,000 music festival goers in the summer of 2016 alone at festivals such as Lollapolooza, Made in America and more.
Photo by Jimmy Fontaine.
We interviewed with Sir about his current lifestyle and plans for 2017.
Where is home?
Originally from Chicago and still based there a good amount, but I have a tour bus that I move around in and spend a lot of time in New York, Atlanta and LA these days. For work, New York is my favorite. It doesn't let you take a break and keeps you on your toes.
What's a typical day like for you?
I always say that I shouldn't have a reality show because it would be too boring. I usually am up late night working on music or strategy. Then when I get up, after inevitably not enough sleep, it's usually eating a good breakfast. I never used to do this, but health is key. Then it's straight into the work.
The range of daily tasks varies greatly. Sometimes it's editing a music video, working on graphic design, prepping a live performance, doing interviews, heading to a festival or show, etc. This is a fun journey, but plenty of work at all times and I always try to keep it mission focused first.
Has music always been your career plan?
Pretty much, yes. I have been writing/singing/performing since I was a young child in church. So I always had the ambition to be in the music. But I also have a great passion for advertising and marketing (I used to work at a global advertising firm, Leo Burnett).
Those were the two areas that I knew I would eventually and wanted to work. I just didn't know if music would be as a songwriter (which I was doing first) or as an artist.
How did the name Sir The Baptist come about?
The name is derived from John the Baptist, since my father was a preacher and I come from the church. John the Baptist was the voice crying out in the wilderness. Growing up in Chicago, I felt like that was the urban wilderness, so the name Sir the Baptist stuck.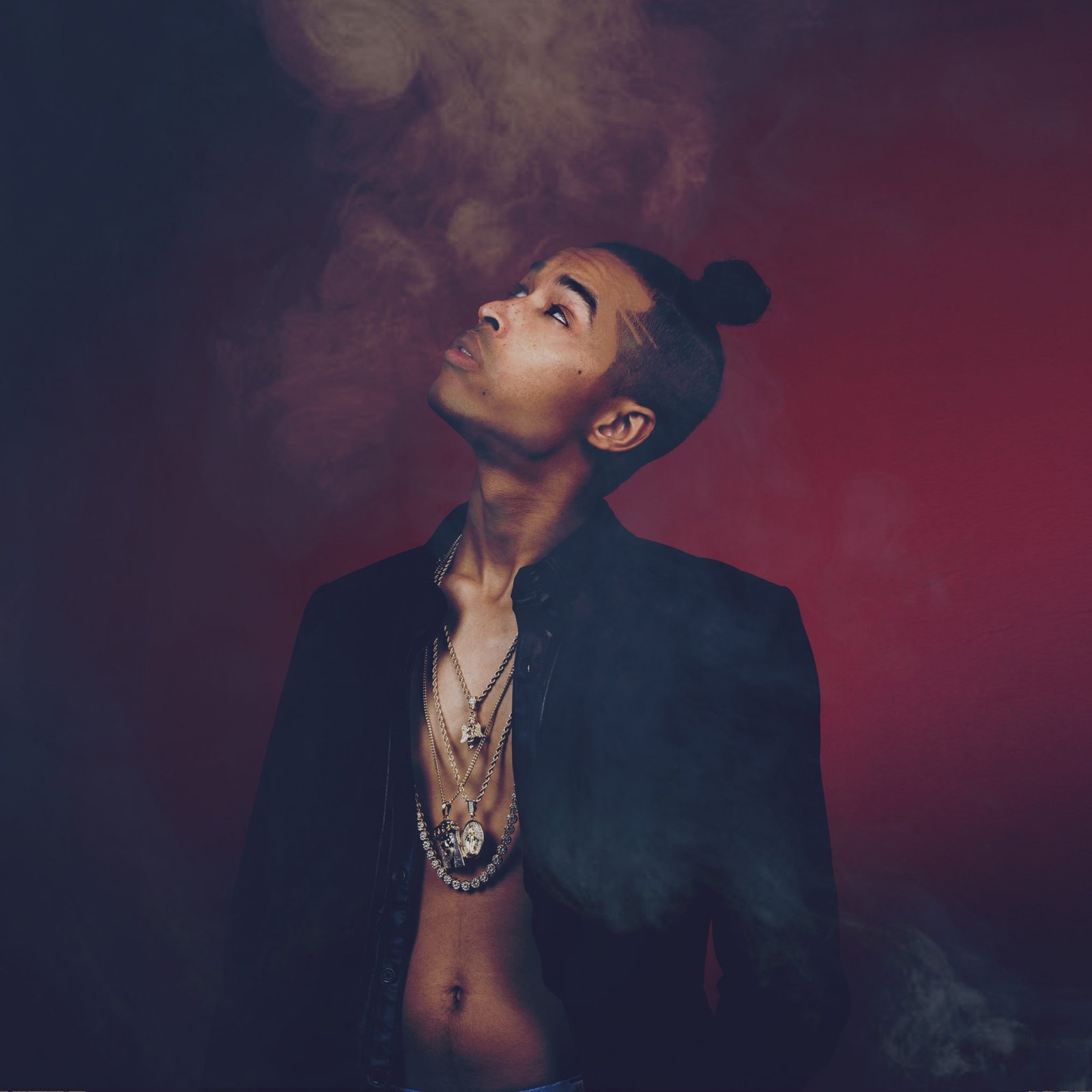 Photo by Gabe Rubiano.
Name a few artists would you love to do a song with and why?
I don't listen to a ton of current music. But the people who I would love to work with would be Stevie Wonder, Aretha Franklin or Smokey Robinson for the legends. This is where music comes from and my respect for all three of these artists couldn't be any higher. For current artists, I really like Kendrick Lamar and J.Cole. They are mission driven and positive acts that can usher change in a positive light.
For current artists, I really like Kendrick Lamar and J.Cole. They are mission driven and positive acts that can usher change in a positive light.
What's the best part of being a musician?
Using your voice to give people hope, hopefully, better the world and usher in a new generation of change.
https://www.youtube.com/watch?v=UzdBG9zu_vw
What's something people would be surprised to learn about you?
I play a lot of golf. There is a chain of golf facilities called TopGolf. Anyone on my team knows that we are going there on the road, if we're anywhere near a location.
How much has your style changed since you started doing music?
My style hasn't changed too much since I started doing music. I've always just created what I want to hear and sounds good to me. This usually is a blend between church and hip hop/pop. Early on I was a bit more jazz-inspired. But the overall sound musically hasn't strayed too far.
Lyrically, I am now way more focused on holistically healing people and hip hop through the music. This is a more recent addition since now I'm writing music for myself and not as a songwriter for others.
Photo by Johnny Fan.
The Fox Magazine is all about inspiration, what/who inspires you the most?
Interactions with everyday people motivate me more than anything. So much greatness gets placed on our famous people in society. But the strongest and most motivational people are around you when going to work or the store every day. Also, great thought leaders in different fields give me motivation — such as CS Lewis, Steve Jobs, etc.
What's your best advice for aspiring musicians?
Be yourself and don't let the industry or culture dictate what you feel is right. Mission first and do what you know is right at all times. Otherwise, you will be led astray and lose yourself like so many of our greats in music (Michael Jackson, Prince, Whitney Houston, etc).
Photo by Sam Cahill.
"What are you if not a conscious rapper? Unconscious? Dead?"
Check out Sir The Baptist featured in The Fox Magazine Music Issue released in May 2017.
---