R&B Artist Penelope Performed Live at New Day Associates Fashion Show
R&B singer-songwriter Penelope performed live at New Day Associates & John Blassingame's Fashion Show, Music Event, and celebration of Hype Magazine's 20-year anniversary.
Deja Marie and Just Jay also performed with the music featured on the upcoming soundtrack for Saban Films Soul Assasin starring Bruce Willis.
"John has been a major fashionista for 40 + years. I'm super honored to be a part of this celebration as he has the who's who in the house.

This will be a phenomenal time, there's always food, drinks, fashion and great entertainment. I didn't hesitate to accept this show. See you there."
This extraordinary event and celebration occurred the last month at the Marriott Hotel on Hotel Road near Newark International Airport.
Born in Baton Rouge, Louisiana, Penelope had the music within her from a young age, singing in church at just five years old. She later relocated with her family to Stockbridge, Georgia, outside of Atlanta, where she attended middle school. Penelope ran track and was a cheerleader, athletically excelling as the highest toe touch on her cheerleading squad and named the fastest female runner in her state.
While Penelope was a model athlete, she was an introvert who struggled with making friends and often found herself in trouble in high school—getting into fights, where she felt like she couldn't contain her rage. Her anger was compounded by depression, leading to debilitating chronic migraines. She attempted suicide three times in her teenage years and thankfully failed. She started writing poetry to channel her emotions, though making music wasn't too far in the distance.
Penelope enrolled in college, majoring in medicine, but two life-altering events led to her temporarily leaving. One was a vicious assault, and the other was the birth of her daughter.
"My daughter became my reason to succeed at everything I did," she explains.
Penelope started writing songs and roughly recording music over the years, unsure and unconfident about bringing it into the world. She finally decided to actively pursue music in 2018, cutting her first track and releasing it in 2019.
"I loved Penelope Garcia on CBS's Criminal Minds, so I started recording under the name Penelope," she says of her moniker's origin.
However, it became much more than that. Much like Beyoncé with Sasha Fierce or Clark Kent with Superman, Penelope marked a transformation and a place to go where her insecurities and inhibitions were left at the door. Now, after recently signing with ThatHUBBLife ENT, a socially responsible, entertainment records label, Penelope is geared for stardom, making music with a message and real substance.
While Penelope is the face, the real strength dials back to Shanice, who didn't let her life experiences define her, they only fuelled her passion to make a difference. Stay tuned to Penelope's social below for more information on her as well as updates on the release of "Honest" and future singles from this talented singer-songwriter.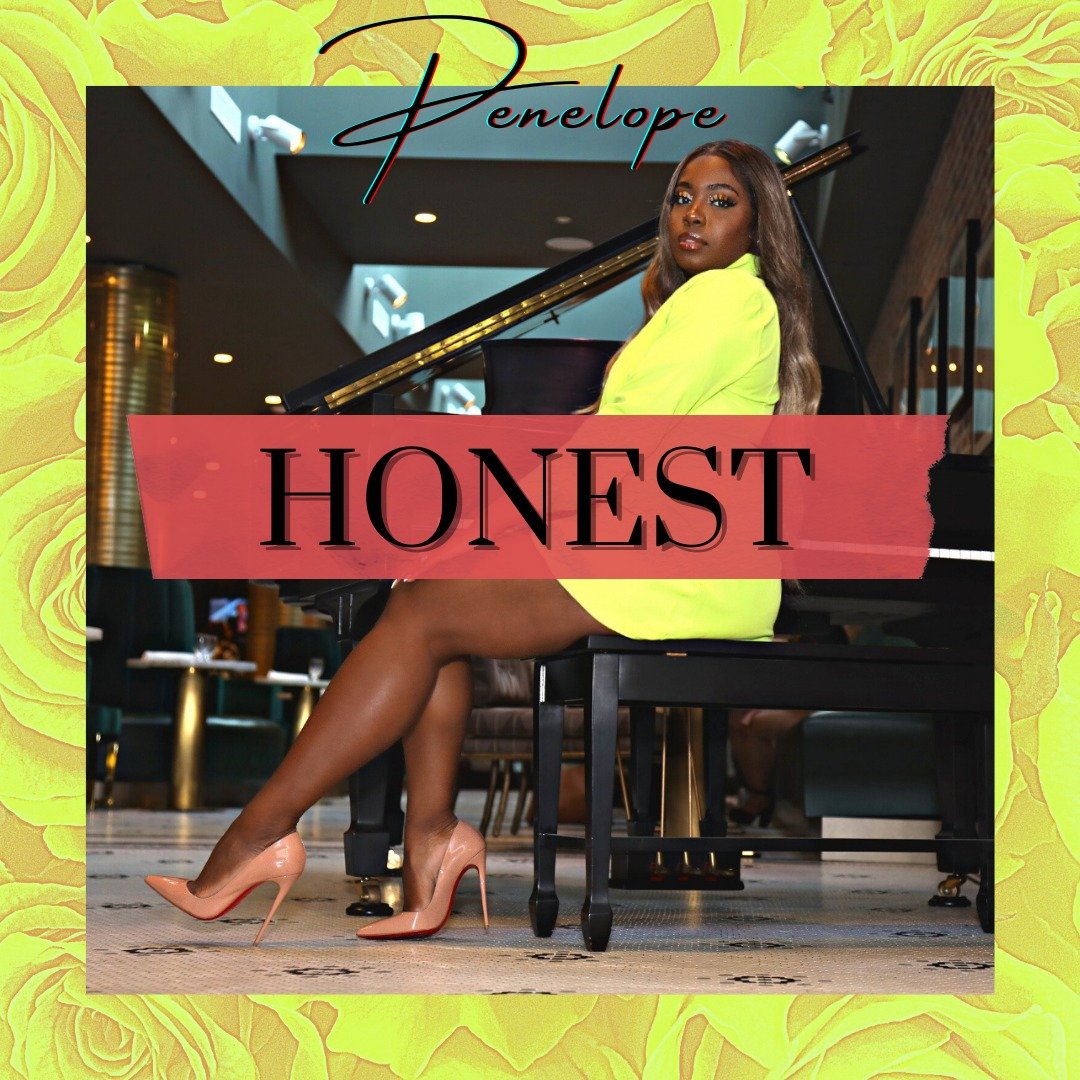 ThatHUBBLife ENT, LLC is a socially responsible Entertainment, Networking, and Therapeutic company that will introduce a roster of new talent, releasing their music, but also making sure that they're prepared for the road ahead in the otherwise unforgiving music industry. ThatHUBBLife ENT, LLC will include some of the tenets that Al-Tariq has applied to his previous missions, including intentional focuses on understanding the Entertainment business, the art of Networking, and arts Therapy for self-empowerment. We plan to raise the bar by having artists reach their proverbial next level so, that when they do release music, they can understand, replicate and teach the process to others and maintain sustainability.