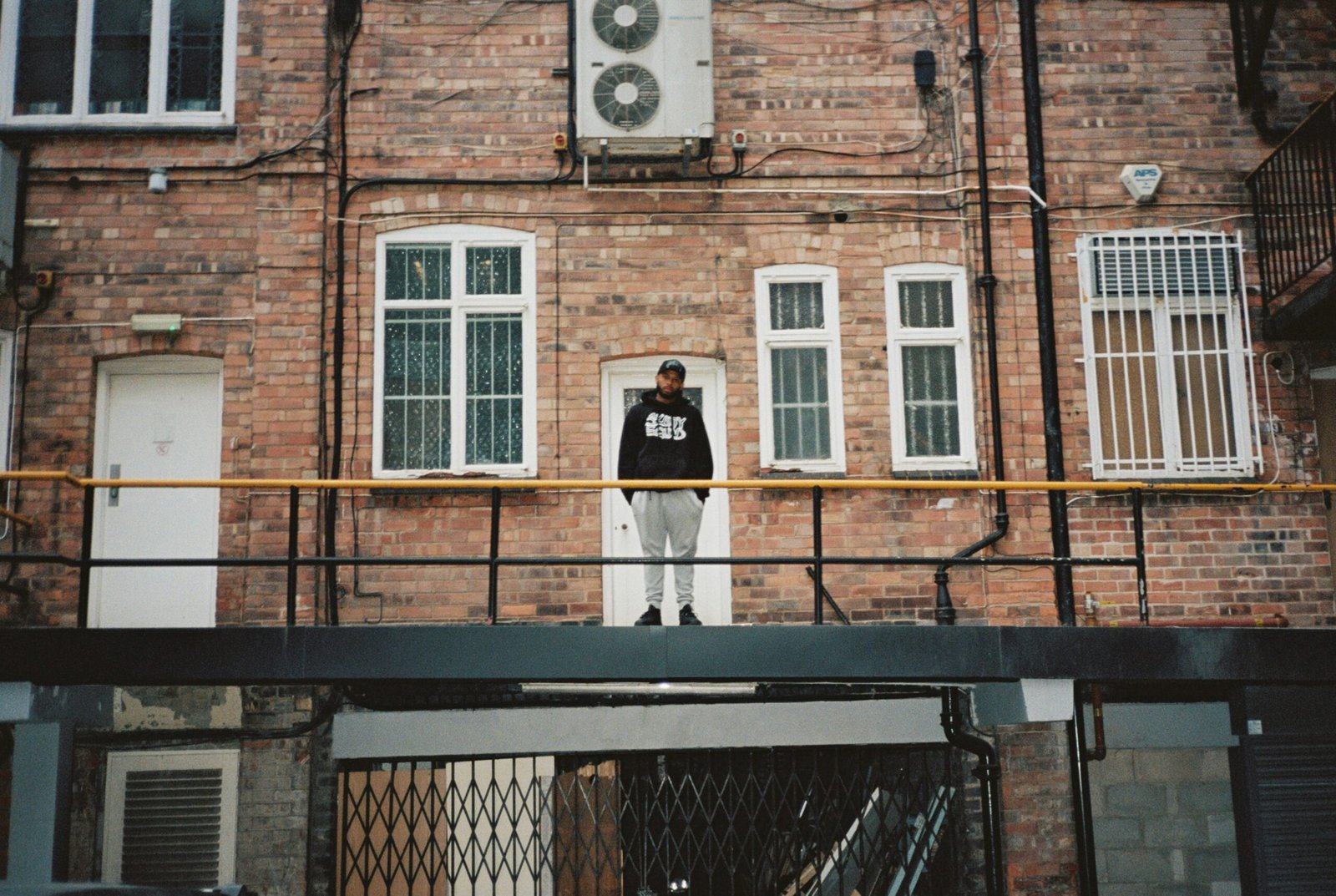 Snowy Delivers Massive Midlands Banger From New EP: Sezzin
As one of Nottingham's finest, Snowy has been proudly flying the flag for some time.
Connecting with renowned producers Jack Dat and Frost, we get a taste of the dynamic, electric sound that the 'Nottingham savior' is known for releasing.
'Sezzin' is a high-energy, instant grime classic. As Snowy gracefully glides over the bass banging instrumental, his unique Midlands flavor and powerful lyrics show up in full effect to illustrate exactly why he's maintained his position as one of the most interesting and groundbreaking in the game.
Drawing on the key principles of grime, he has created a head-banging anthem that displays both his witty lyrics and aggressive vocal adlibs and delivery. The beat is curated perfectly to be the ultimate backing for Snowy's style, with hard-hitting percussion, 808s, and an eerie melody, we are blessed with the pinnacle of their collaborative efforts. 'Sezzin' comes off the back of his last release, 'RECKEH,' a powerful 2-step anthem.
With accompanying visuals directed and edited by Luke Radford and Lock Up, the video is the perfect visual embodiment of what the song represents as we immediately get a sense of the raw and gritty side of Nottingham. Opening with a local MC, who delivers a fiery accapella freestyle that ends in him screaming at the camera, the tone is set for the rest of the video. We are taken on a journey, narrated by Snowy who gives us his heavy, heartfelt bars, whilst quick camera cuts, old VHS style shots, and a plethora of footage from the heart of Nottingham provide the backdrop.
The Notts local has built up his stature in the industry with visionary styles and experimental sounds, recent projects have seen him collaborate with some of the most innovative names in the UK including Sleaford Mods', Jason Williamson, Sumgii, and Sam Binga. As he continues to push boundaries and blend genres he continues to gain support from notable platforms, including DJ Mag, Complex, and Rinse FM, as well as receive support from the likes of DJ Sian Anderson and professional footballer Nile Ranger. His freshly released EP, 'SIRIUS,' is undoubtedly one of his most ambitious projects to date, seeing him collaborate with varying producers who each will bring their own unique style to the project.
A ball of kinetic energy, knock-out music, and self-assured confidence, Snowy is building serious momentum towards his new project and it seems that his continued progress is unstoppable. "Say what I want I ain't taking it back!"
Listen to Snowy's 'Sezzin' and to his freshly released EP, 'SIRIUS,' on your preferred streaming platform now.