DNP Introduces Groundbreaking Options for Dye-Sublimation Printing: New Silver Pearl and Metallic Media
DNP Imagingcomm America Corporation announced the introduction of Luxury Media options for their award-winning DS620A™ and DS820A™ dye-sublimation printers.
DNP Luxury media is designed to meet the growing, diverse demands for commercial and personal prints and enables photographers to expand their customer print options.
"Our new Luxury media options represent the best quality print offerings in the dye-sublimation market," said Shinichi Yamashita, President of DNP IAM. "The Metallic and Silver Pearl media allows photographers and photo professionals to take their output options to the next level. These stunning prints will immediately provide them with an impressive way to differentiate their business and wow their customers."
The new Metallic media accentuates eye-popping color for vibrant images — bringing out the bright energy and detail of sports and wildlife images, landscapes, sunsets, cityscapes and much more.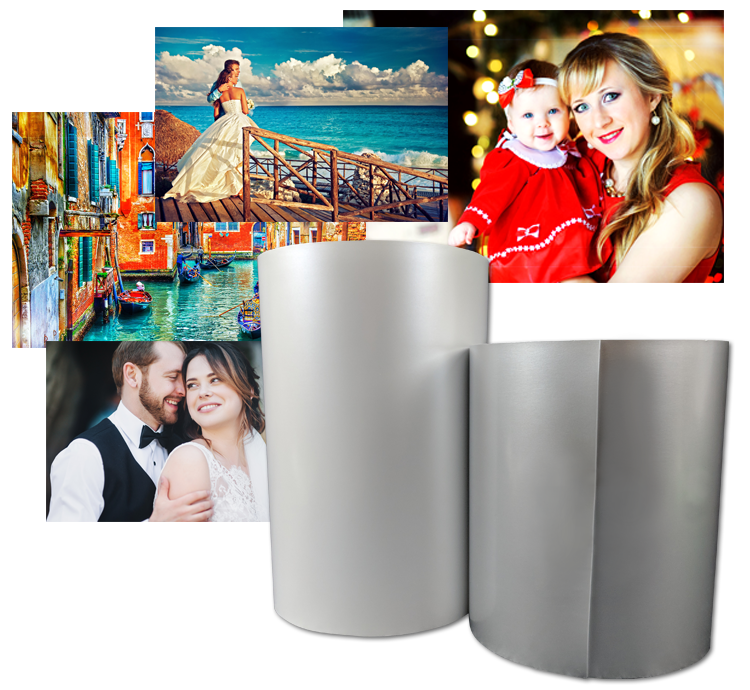 Engineered specifically to enhance the subtleties of portraits, the new Silver Pearl media provides incredibly natural-looking skin tones while softening edges to deliver a fine art look, and is a great choice for wedding photos, photo albums, birth announcements, unique invitations, and greeting cards.
Both Metallic and Silver Pearl media are available as a premium, single-roll package with differentiating watermark, and is compatible with DS620A and DS820A DNP printers. Media can accommodate a wide range of print sizes, including 5×7, 6×8, 8×12.