6 Ways Technology Is Changing The Construction Industry
It's hard to find an area of our lives where technology that technology has not had a significant impact.
In the past, you would have to pull out a flip phone and go through your contacts to call your mother.
Now?
"Hey Siri, call Mom."
"OK, calling Jimmy's Sushi."
It's not always flawless, but our lives have become much more automated and efficient than they were before. The construction industry has also undergone a change over the last decade, bringing in much more technological items to their everyday work.
Let's have a look at some of the biggest technological trends in the construction industry.
Virtual Reality
With this, you have to group a number of "realities" together. Virtual reality augmented reality, and mixed reality have all made their ways into the construction industry.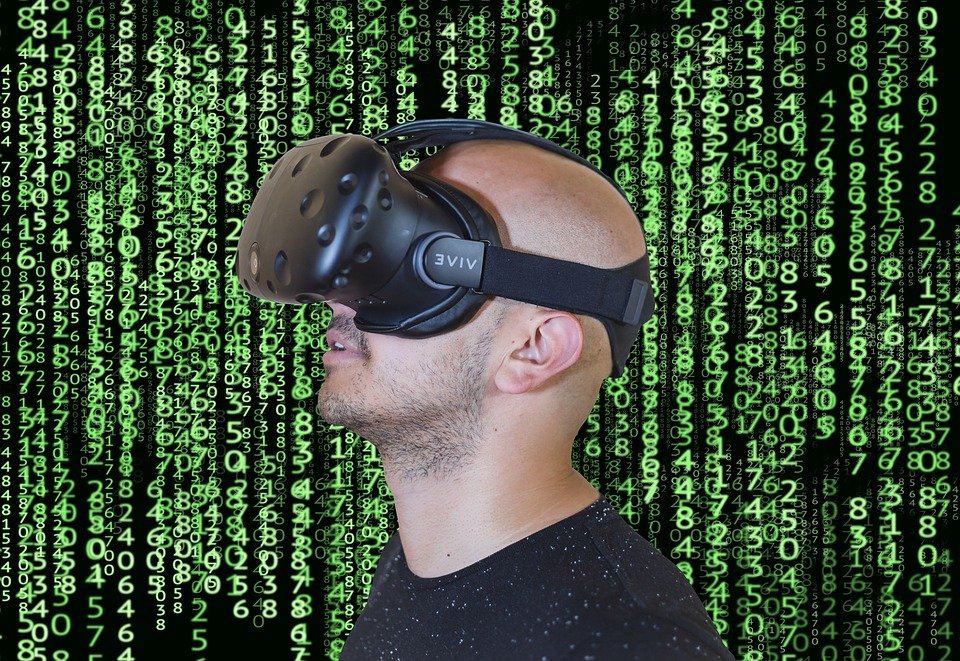 What exactly are construction workers doing with these types of realities?
Many are using them to go over training and safety measures. By putting the goggles on, multiple workers can be trained in real-time simulations. Using virtual reality has allowed firms to train workers quicker, thus saving money in the long run. This technology also allows project managers to go through simulations of buildings and check out 3D projections of certain projects.
Green Building Methods
You'd be hard-pressed to find an industry that is shying away from going green (except for the coal industry) and construction is no different. Whether or not you agree with the idea of climate change, it's always good to be more efficient and use fewer materials on construction sites.
Renewable energy is now being installed in many new buildings and residential areas in an effort to lower the overall carbon footprint. This is a huge step as buildings account for roughly 40% of energy consumption and around 30% of all greenhouse gas emissions.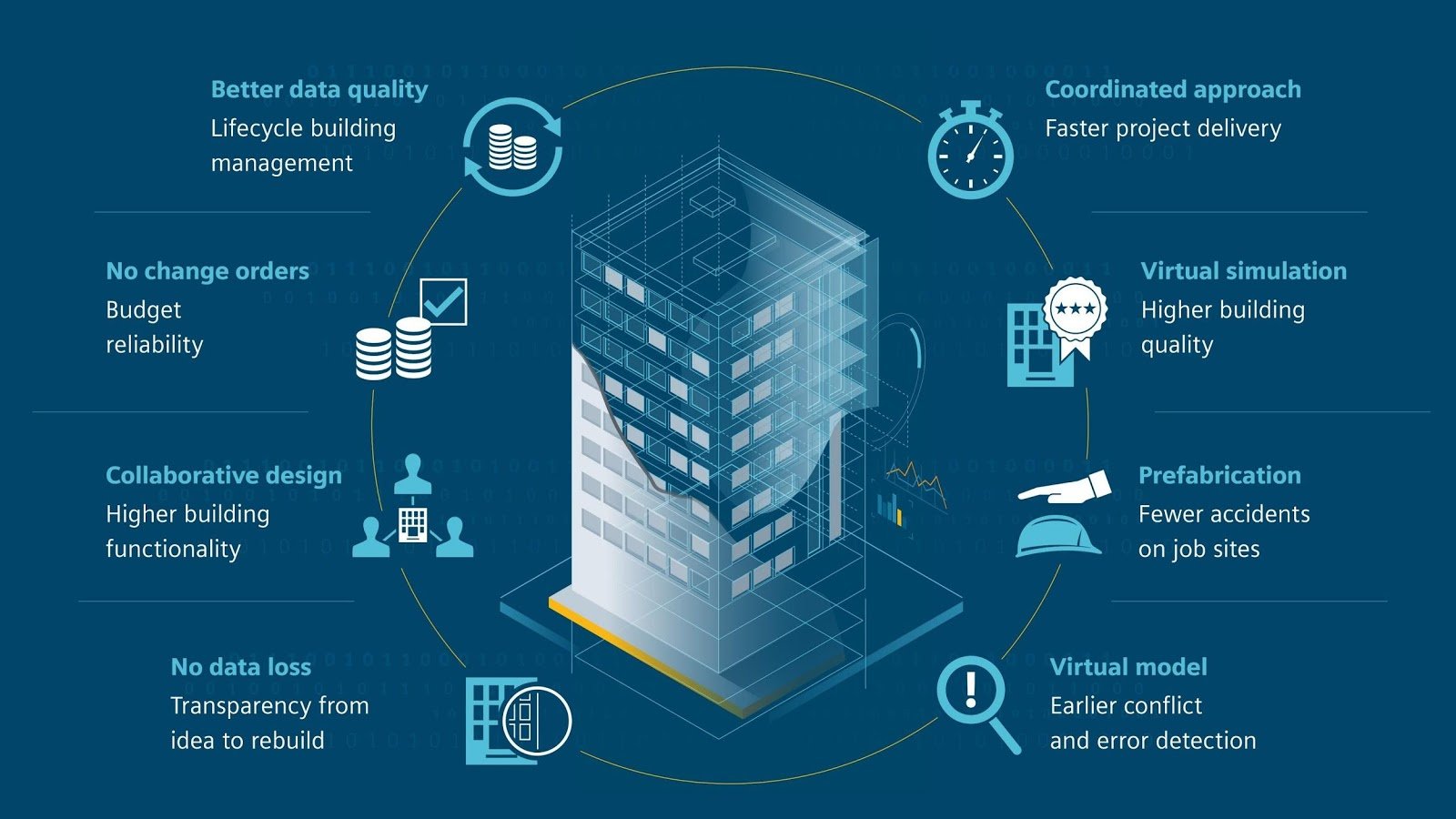 It's not just building materials and methods, but also how the material is transported and which vehicles are used by the construction team.
Building Information Modeling
Shortened as BIM, building information technology is helping project managers handle their work with greater speed and efficiency. Models can be built with software and easily shared amongst multiple teams and people which helps lead to more punctual project finishes and greater manufacturing detail.
This type of 3D modeling system is appearing more and more with various construction firms and the most popular software options include Revit, BIMx, and Tekla BIMsight.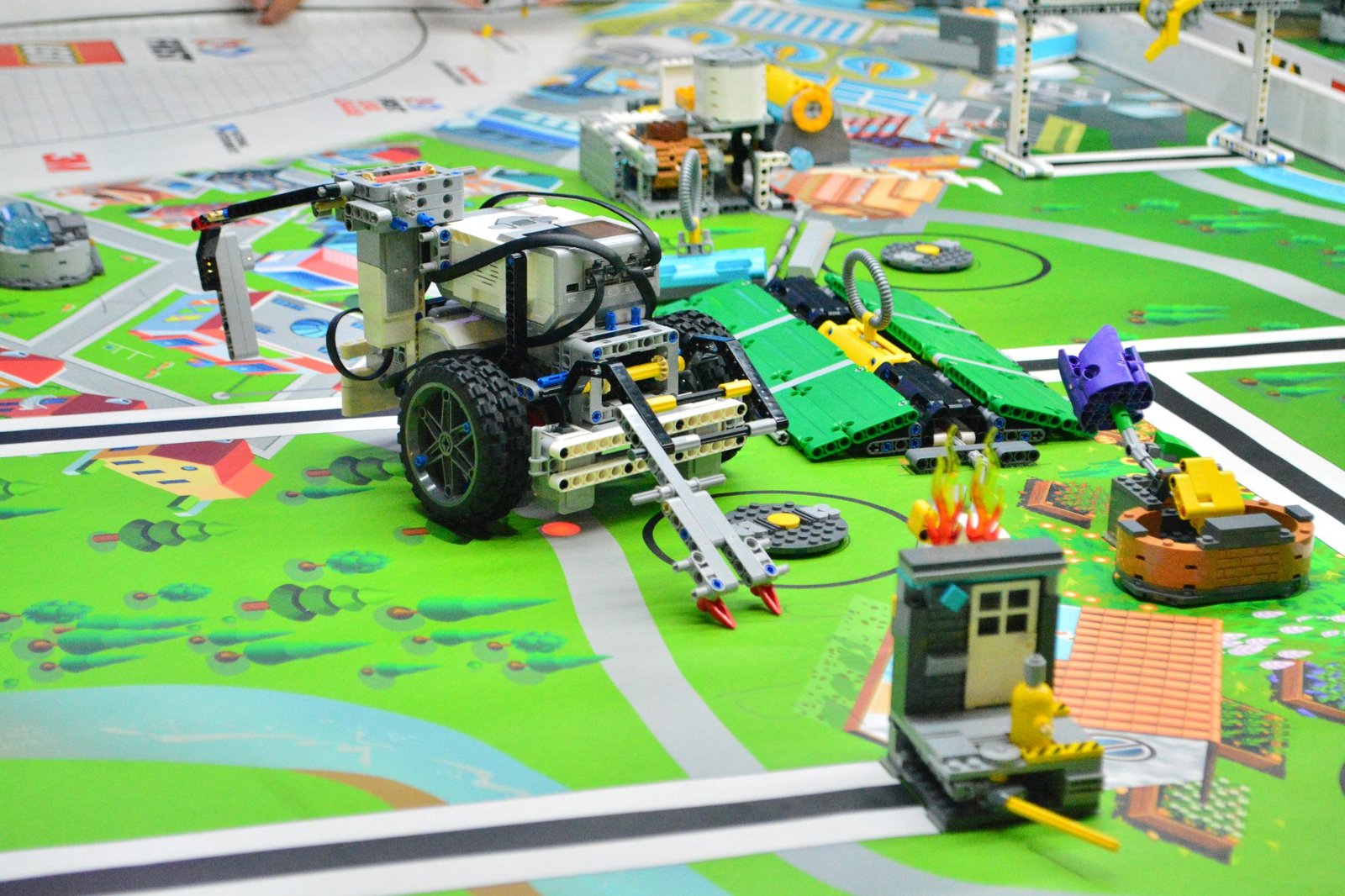 Wearable Technology
We all know about the gadgets you can hold and examine, but what about the technology that you can put on your body?
There are already smartwatches available for everyday use and while those can read your text messages or take calls, wearable technology in the construction industry is all about boosting safety and efficiency. While Google Glass was a failure, more and more construction workers are using smart glasses which allows workers to switch between specifications and instructions.
Heated jackets and cooling vests are available to help workers keep their body temperatures regulated when weather conditions are tough.
Self-Healing Concrete
Yes, you read that correctly. Self-healing concrete is something that doesn't even sound remotely possible but in the past few years, it's become more of a norm on the average construction site.
The science is a little complicated but the main idea is that this type of concrete will produce limestone along the outer layer if it is exposed to air and water. This way, the concrete protects itself from water working its way into cracks, expanding, and damaging the concrete itself.
Robotics
Yes, robots have started making their way onto the construction site. While they are not being widely used, it's only a matter of time before they become the norm on every construction site around the world.
We're still a long way off from super robots building houses in minutes and right now they are used for more repetitive or menial tasks. Their main purpose right now is to increase efficiency and let humans handle more complex tasks.
That could change over the next decade, as experts say we could see triple the number of robots on the average construction site.