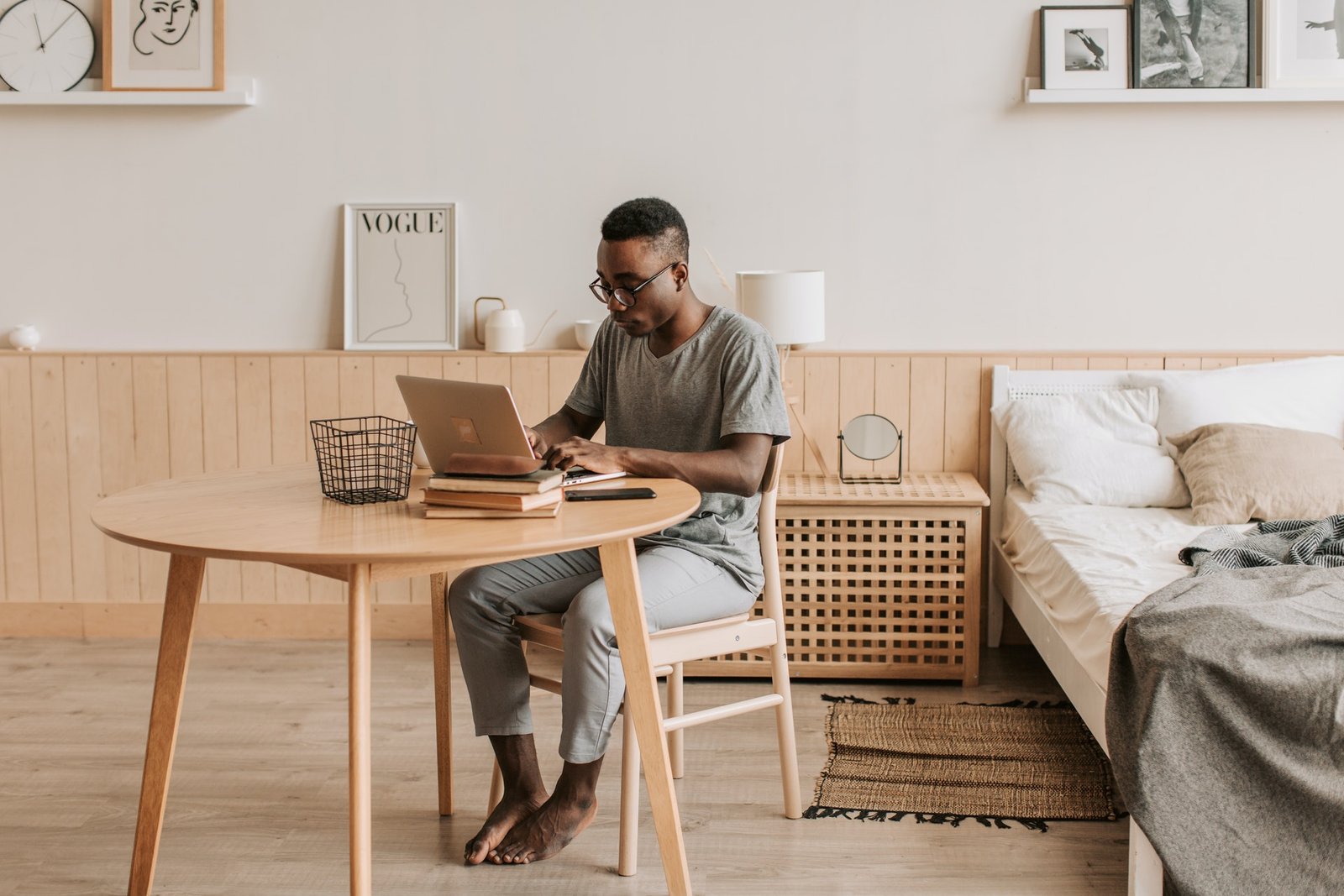 15 Best Places To Live If You Can Work Remotely In 2021
If you can work from anywhere, where should you choose?
BestPlaces.net reveals Chicago takes the number one spot, followed by Tampa and Milwaukee.
Whether you miss being in the office or love the flexibility of working remotely, COVID-19 has taught us that most Americans don't have to be in the office to complete their jobs.
This newfound freedom comes with the opportunity for millions of Americans to leave home, explore new territories, and relocate to cheaper areas. So, if you can work from anywhere, where should you choose? To find out, BestPlaces.net teamed up with Rocket Homes to find the 15 best places to live if you can work remotely.
BestPlaces used the following metrics to determine the rankings for the best places to work remotely:
Median Home Value
Broadband Score (based on internet speed, connectivity, and pricing)
Recreation
Amenities
Environment and Climate
Arts and Culture
Quality of Schools and Colleges
Health Measures and Resources
Airport Accessibility
*Where applicable, scores are presented on a scale of 1-100
15. Wilmington, Delaware
Population: 723,993
Broadband Score: 70.6
Median Home Value: $263,900
Recreation: 69.2
Arts and Culture: 89.0
Airport Accessibility: 99.5
Wilmington may be on the smaller side, but with an average download speed of 147.8 Mbps, the city has faster internet than many places on this list. Having been revitalized over recent years, Wilmington's downtown has been extended and a Creative District has been created to promote the production and enjoyment of the arts. For a city of its size, Wilmington has a remarkable arts scene, which includes a major art museum, an opera house, a ballet company, a Shakespeare company, and a number of theaters and music festivals.
14. Salisbury, Maryland
Population: 415,726
Broadband Score: 71.1
Median Home Value: $281,300
Recreation: 59.7
Arts and Culture: 17.2
Airport Accessibility: 81.7
With the Wicomico River flowing through Salisbury, this small town has developed into the urban focal point of Maryland's Eastern Shore. The area boasts many amenities, especially for outdoorsy types. Salisbury includes a slew of parks, including Salisbury City Park, which houses the local zoo. For those who enjoy long hikes or bike rides, the Naylor Mill Forest Trail provides residents with 90 acres to explore. Baseball lovers can play at the Henry S. Parker Athletic Complex or sit back and enjoy the Delmarva Shorebirds, Salisbury's minor league team.
13. Albany, New York
Population: 880,381
Broadband Score: 73.7
Median Home Value: $222,600
Recreation: 70.2
Arts and Culture: 86.5
Airport Accessibility: 44.0
This Upstate New York city is just 150 miles north of NYC, but its cost of living is 135.5% cheaper than Manhattan. As the capital of New York, much of Albany's economy is fueled by the government, whose buildings make up much of the downtown area. However, as you move further north, the city takes on a more creative, eclectic vibe. Center Square features colorful 19th-century rowhouses and is centered around Lark Street, which is filled with lively restaurants, bars, and art galleries.
12. Atlanta, Georgia
Population: 6,020,364
Broadband Score: 73.9
Median Home Value: $255,500
Recreation: 77.7
Arts and Culture: 95.0
Airport Accessibility: 70.0
Atlanta has become one of the fastest-growing cities in the country, thanks to the nearly 80,000 individuals who have made the city home over the last decade. Perhaps the city's popularity stems in part from the fact that residents are never at a loss for things to do. Atlanta is home to five major league sports teams, a Tony Award-winning theater, a 92,000 square-foot museum dedicated to the Coca-Cola Company, and the largest aquarium in the Western Hemisphere, which features 10 million gallons of fresh and saltwater exhibits.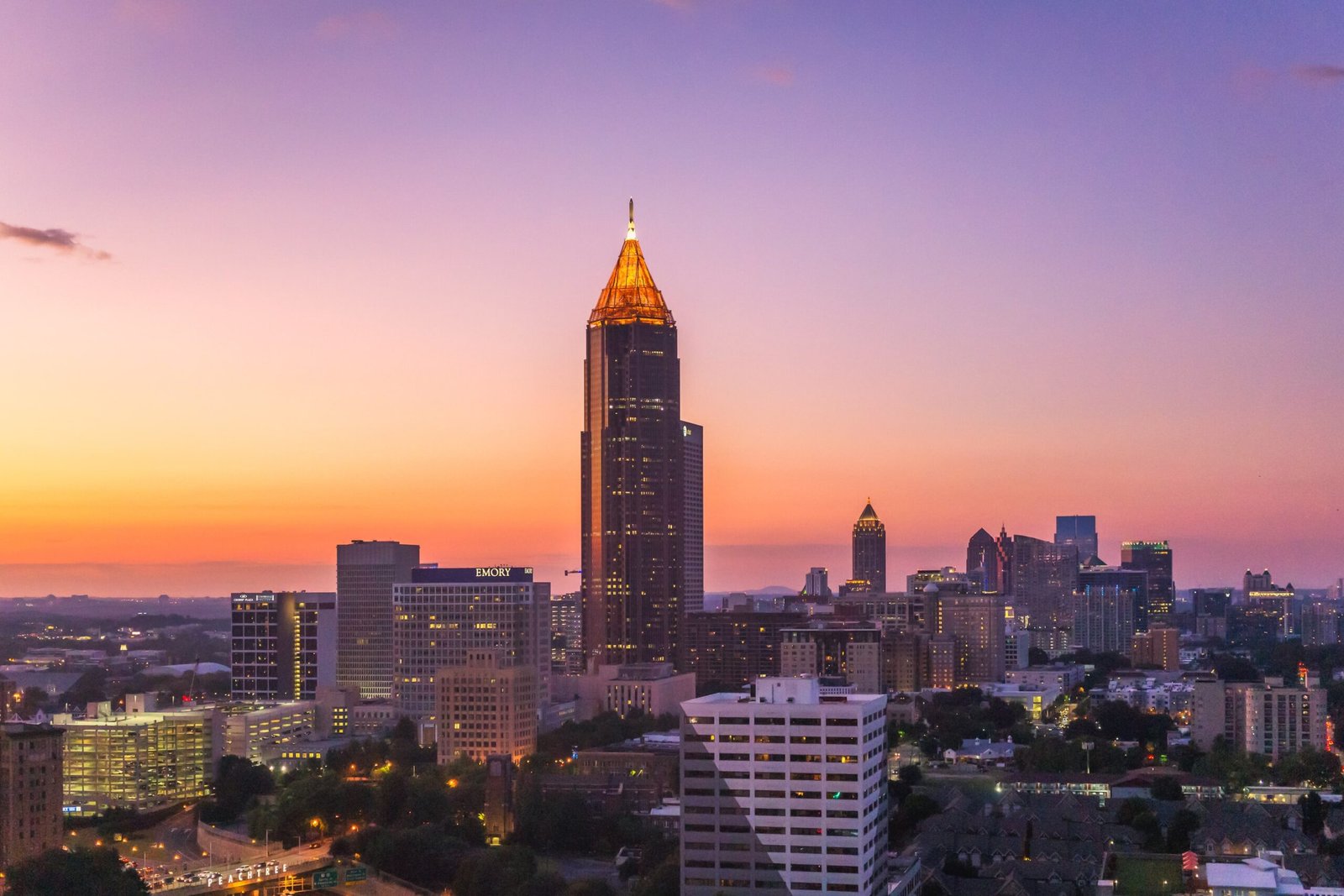 11. Kingston, New York
Population: 177,573
Broadband Score: 76.3
Median Home Value: $289,000
Recreation: 66.7
Arts and Culture: 75.2
Airport Accessibility: 90.0
Situated along the Hudson River, not far from the Catskill Mountains, Kingston is comprised of just 7.5 square miles. Although the city's internet plans, the lowest of which is $64, are not cheap, residents favor Kingston's quaint, historic architecture and walkability. Kingston has gone through a number of reformations in its nearly 370-year history. Most recently, the area has become home to artists of all mediums, thanks in part to the Midtown Arts District Initiative, which has worked to develop a creative economy that provides job opportunities to local artists.
10. Allentown, Pennsylvania
Population: 844,052
Broadband Score: 76.7
Median Home Value: $239,000
Recreation: 53.0
Arts and Culture: 74.2
Airport Accessibility: 94.7
Allentown is a great place for architecture and art aficionados on a budget. The area is filled with historical homes that feature Victorian, Federal, and Craftsman styles, as well as a few century-old industrial buildings that have been converted into loft-style apartments. The West End Theatre District contains the Art Deco-style Civic Theatre, a black box theater, European-style cafes, and a variety of diverse boutiques. A pedestrian-only ArtsWalk connects the Allentown Art Museum and Baum School of Art to the PPL Center, a 10,000-seat arena that hosts 150 events a year.
9. Detroit, Michigan
Population: 1,749,343
Broadband Score: 78.5
Median Home Value: $124,900
Recreation: 88.2
Arts and Culture: 83.5
Airport Accessibility: 76.7
Despite what you may have heard, Detroit is in the midst of a renaissance. The Motor City features a culinary scene with a number of James Beard award-winning restaurants and world-class museums that include the Detroit Institute of Arts. The fact that the city is still reinventing itself means that residents get to enjoy discounted housing costs. Detroit's median home value – which is the lowest of any place on this list – is 52.6% below the national average of $263,200. Yet, perhaps, more importantly, the city is a close-knit community of friendly individuals who are enthusiastic about their hometown.
8. Philadelphia, Pennsylvania
Population: 2,150,8811
Broadband Score: 79.9
Median Home Value: $217,300
Recreation: 80.5
Arts and Culture: 99.0
Airport Accessibility: 99.7
Philadelphia is considered one of the country's best cities due to its historical importance, cultural prestige, academic influence, recreational variety, and high accessibility. Once the nation's capital, Philly has preserved much of its nearly 340-years within its historic district, which furnishes the city with picturesque charm. For those wishing to expand their minds, there is a wide variety of museums that celebrate both the arts and sciences, many of which can be found around Fairmount Park's 2,000 acres. While the city may be known for Philly Cheesesteaks, the culinary scene is far more sophisticated, having received quite a bit of recognition over the past few years.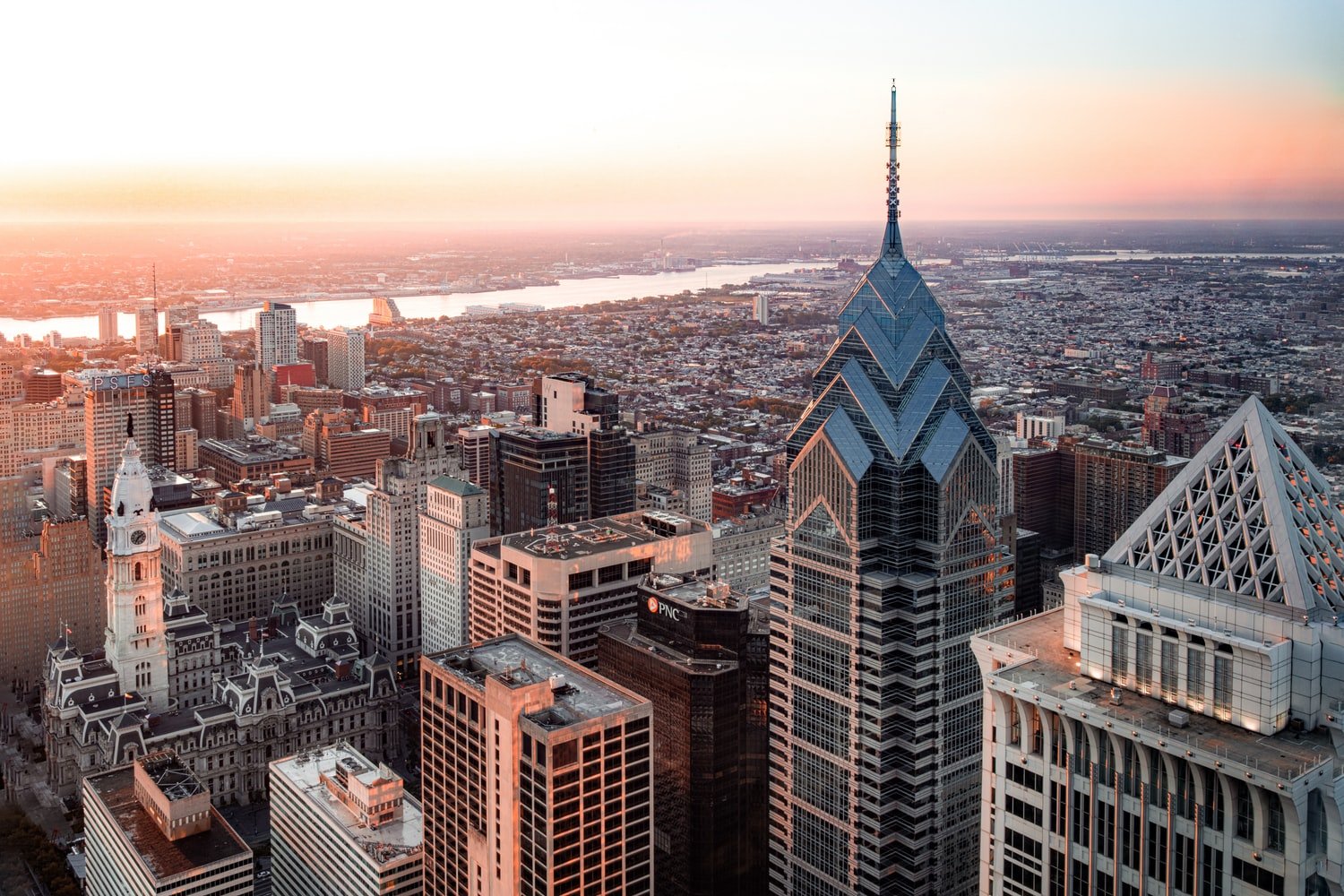 7. Lawrence, Kansas
Population: 122,259
Broadband Score: 79.9
Median Home Value: $226,600
Recreation: 14.2
Arts and Culture: 49.5
Airport Accessibility: 31.7
With an average download speed of 75 Mbps, Lawrence does not have the fastest internet, but it has more choices when it comes to providers than most cities of their size. Therefore, they benefit from relatively cheaper plans – the lowest-priced plan only sets residents back $38. As home to the University of Kansas, the citizens of Lawrence are actually more educated than the residents of any other place on this list. Of the adults in Lawrence, 53.3% hold a bachelor's degree or higher, which is higher than the U.S. average by 21.2%.
6. Raleigh, North Carolina
Population: 1,390,785
Broadband Score: 81.8
Median Home Value: $296,100
Recreation: 15.0
Arts and Culture: 78.2
Airport Accessibility: 56.0
Residents of Raleigh are the second most educated group on this list (50.9% hold a bachelor's or higher), probably because the tri-city region, which covers Durham and Chapel Hill, does have some of the best universities in the country, including Duke University, the University of North Carolina at Chapel Hill and North Carolina State University. Thanks to the high-quality schools, the area is also home to world-class hospitals. Although Raleigh is the capital of North Carolina, the city is still known for having a close-knit, welcoming community.
5. Racine, Wisconsin
Population: 196,311
Broadband Score: 84.9
Median Home Value: $177,900
Recreation: 76.0
Arts and Culture: 58.7
Airport Accessibility: 88.5
With an average download speed of 168 Mbps and real estate prices 32.4% below the national average, Racine is a great place to set up shop if you're working remotely. The city offers residents beautiful views of the water and a plethora of aquatic sports, thanks to the fact that it's not only built on the shore of Lake Michigan but also bisected by the Root River. Racine is home to a fine freshwater beach and Wind Point Lighthouse, a 108-foot-high structure that's been in operation since 1880.
4. Melbourne, Florida
Population: 601,942
Broadband Score: 87.2
Median Home Value: $244,700
Recreation: 74.5
Arts and Culture: 36.0
Airport Accessibility: 78.7
Located in Florida's Space Coast, Melbourne is the perfect place for anyone who ever dreamed of being an astronaut. With Cape Canaveral just a 40-minute drive away, residents can delight in spacecraft sightings and launches that take place at the International Space Station. Although Melbourne is known for its advances in aerospace technology, it also has an abundance of recreational opportunities. The city offers wildlife preserves for hiking, public and private courses for rounds of golf, beautiful beaches for sunbathing and surfing, and a 156-mile-long lagoon for boating and fishing.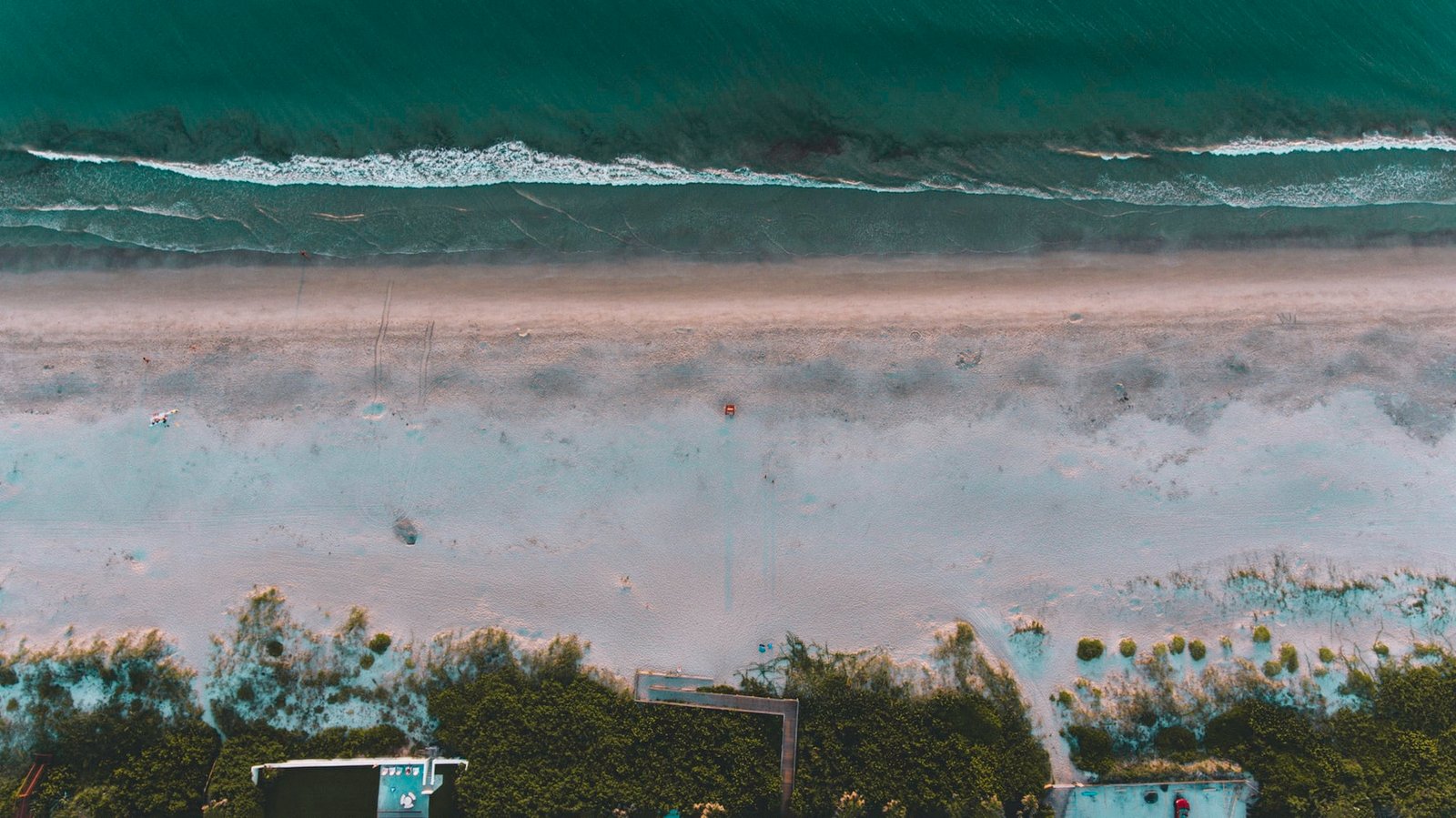 3. Milwaukee, Wisconsin
Population: 1,575,179
Broadband Score: 88.3
Median Home Value: $211,900
Recreation: 90.5
Arts and Culture: 94.5
Airport Accessibility: 82.7
Regardless of what you celebrate, Milwaukee has a festival in its honor. The City of Festivals hosts cultural festivals nearly every weekend throughout the summer. It's also known for throwing the country's largest – and one of the most affordable – music festivals, Summerfest, which welcomes hundreds of bands into its lakefront festival grounds for a week and a half long concert. The midwestern city has a little bit of everything: Two professional sports teams, two prominent art museums, three distinguished universities, a handful of well-known beer producers (including MillerCoors), and a number of popular parks.
2. Tampa, Florida
Population: 3,194,831
Broadband Score: 88.7
Median Home Value: $255,600
Recreation: 91.0
Arts and Culture: 84.2
Airport Accessibility: 84.5
Tampa residents benefit from not only cheap internet access – the lowest-priced plan costs only $31 per month – but also an enviable climate. The city enjoys temperatures that range from 52° in the winter to 90° in the summer. Recreational activities are plentiful in the area thanks to the city's 178 parks and the nearby white, sandy beaches. The Tampa Bay area is also home to three major professional sports teams. With so much to do, it's not surprising that the population has grown by 19% in the last decade.
1. Chicago, Illinois
Population: 7,251,715
Broadband Score: 91.1
Median Home Value: $270,100
Recreation: 97.7
Arts and Culture: 99.5
Airport Accessibility: 93.7
Chicago is a sprawling urban area that's actually affordable. In fact, the median home price is just 2.6% above the national average. Still, Chicago has its fair share of multi-million-dollar homes, especially in its ritzy Gold Coast neighborhood. For those who wish to have a home base but live a more nomadic lifestyle, the city has two international airports within 30 minutes of the downtown area. O'Hare International Airport alone offers daily direct flights to 154 cities across the country and 44 destinations internationally.
To find the best places to work remotely, BestPlaces used metropolitan areas as the basis for their study instead of limiting their focus to only cities. They narrowed their search to the most affordable places that have a median home value of less than $300,000, which is near the national median of $263,200.
Then, they created a Broadband Score on a range of 1–100 based on each metro's internet speed, connectivity, and pricing. Only those with a score of 70 and above made the cut. Finally, they considered other livability measures, such as recreation resources, cultural amenities, and the size and proximity of nearby airports (because individuals may need to make regular visits to the head office.)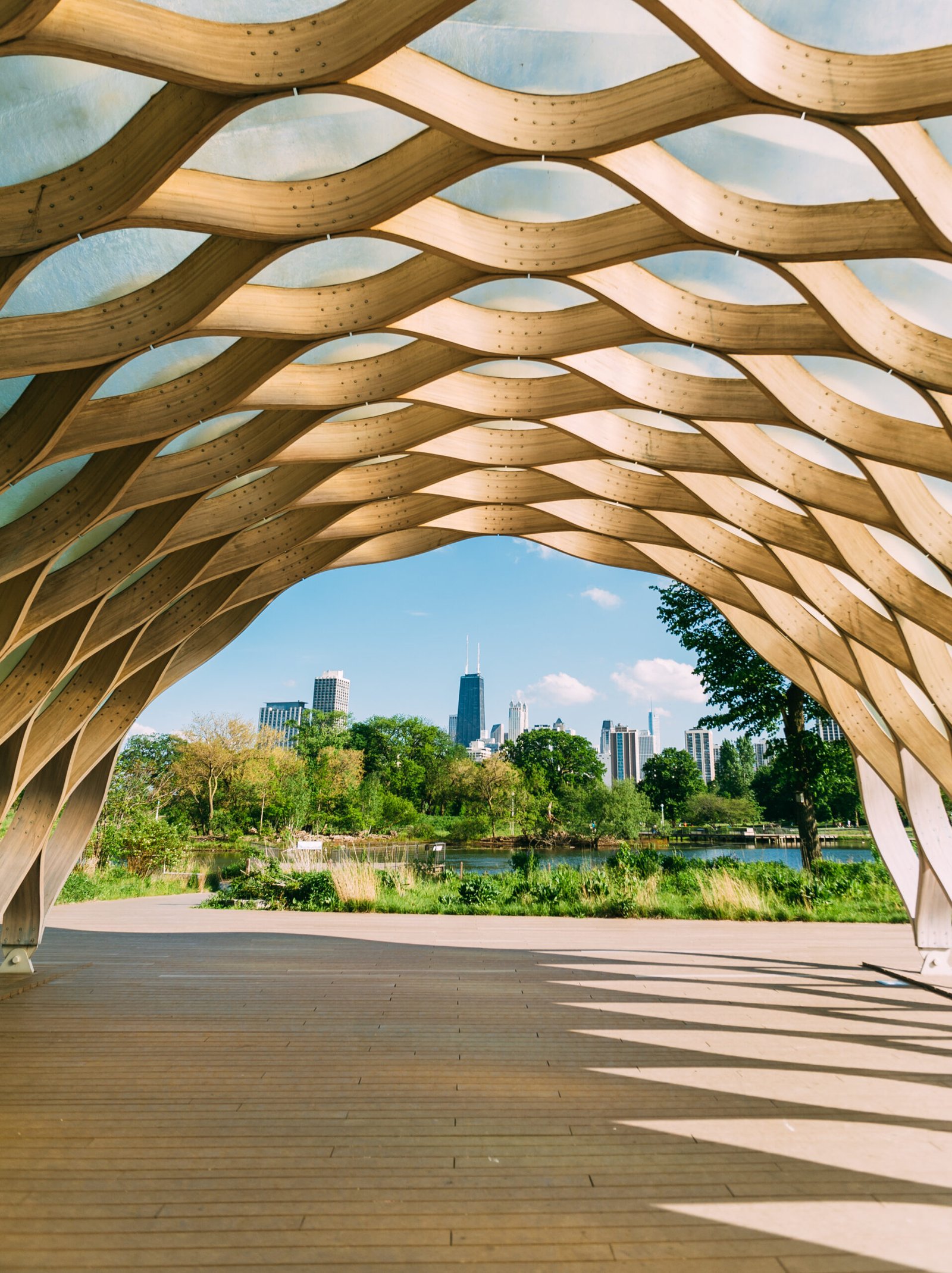 To provide readers with a clearer understanding of the demographics of each city, data was sourced from the U.S. Census Bureau, including 2019 population estimates, population percent change (April 1, 2010 – July 1, 2019), and percent of persons with Bachelor's degree or higher. All information about cities' Broadband coverage, speed, and the cost was taken from the 2020 report of internet coverage and pricing by BroadbandNow.
With over 3 million monthly users, BestPlaces (http://www.bestplaces.net) is the nation's premier source for finding your best place to live. Founded by author and researcher Bert Sperling over thirty years ago, BestPlaces helps users make informed decisions about where to live, work, and retire. Bert's bestselling books "Cities Ranked and Rated" and "Best Places to Raise Your Family" are published by John Wiley & Sons and he was tagged as the "The Guy Who Picks the Best Places" by The New York Times.
BestPlaces is responsible for more "Best Places" studies and research than any other single organization.