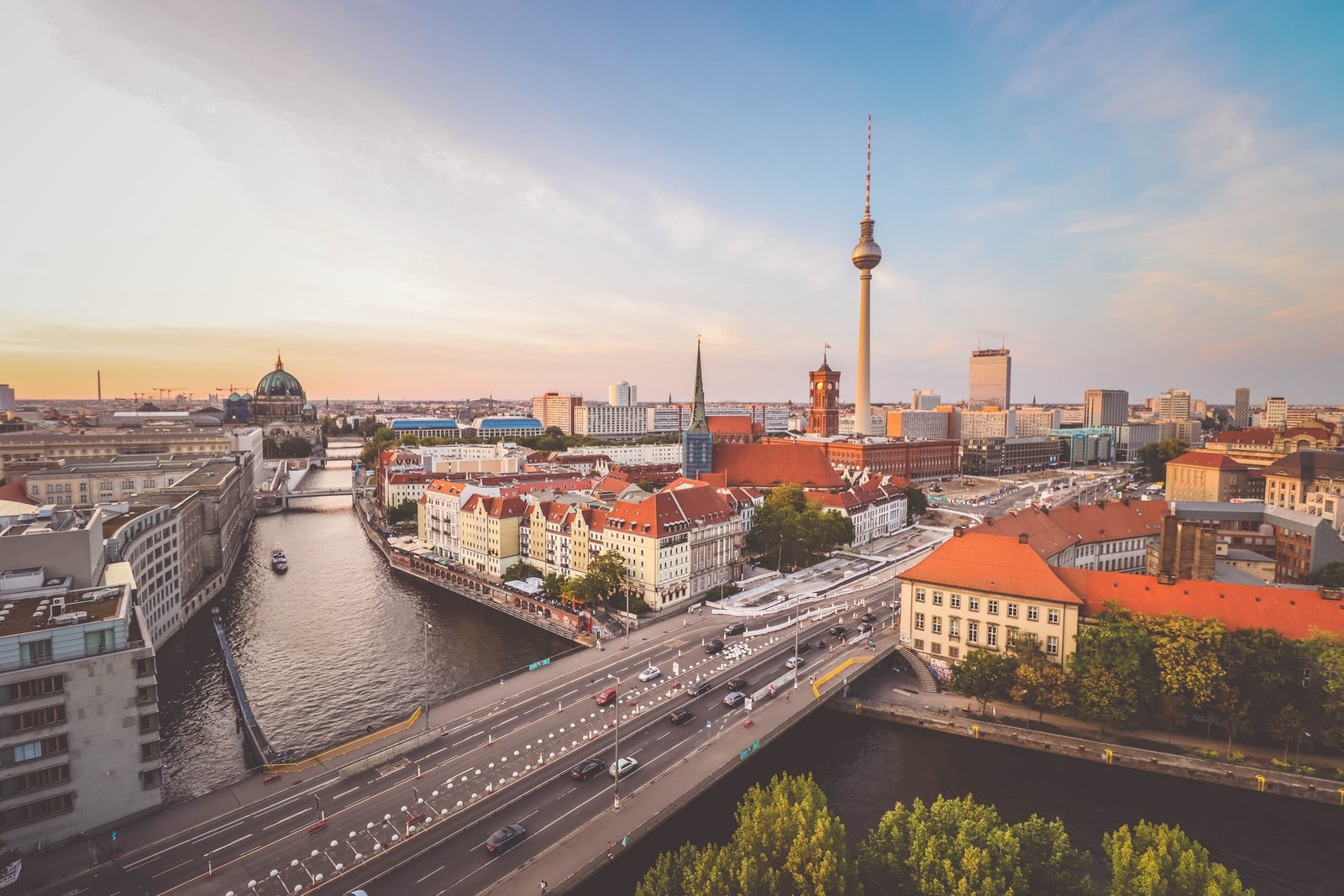 Berlin Is Back: Five Reasons To Visit The German Capital In 2022
visitBerlin has announced new nonstop connections on United Airlines from the U.S. to the German capital, recently opened cultural attractions, and a score of activities for every interest, making Berlin even more attractive to visitors from North America.
With new daily nonstop flights on United Airlines from Washington DC and Newark to Berlin, the new Humboldt Forum, a focus on Modernism and the city's legendary local vibe, Berlin is ready to again welcome North Americans. Certain COVID-19 protocols apply.
Here are five reasons why Berlin should be on your travel list for 2022.
1. Ease of Travel
Starting on March 4, 2022, United will again be flying daily from Newark to Berlin on their Boeing 767-300 aircraft, followed by a new daily connection from Washington DC to Berlin, launching on May 6, 2022, using Boeing 767-400 equipment. The IAD-BER flight is the only U.S. service connecting the two capitals.
In Berlin, passengers are landing at Berlin's new BER airport Berlin Brandenburg Willy Brandt, a large, modern airport that started operations in October 2020. It is conveniently connected to the city by public transportation and to the German rail system from underneath the main terminal.
2. New Landmark Building: The Humboldt Forum
Europe's most significant cultural project is now open to the public. Located adjacent to Museum Island in Berlin's historic center, the Franco Stella-designed full-size reproduction of a former 16th century Hohenzollern palace, replicates three of the original baroque facades, with a minimalist fourth façade, a massive, covered courtyard, and a state-of-the-art interior. The Humboldt Forum is Berlin's new top highlight and is designed as a unique venue for the dialogue between world cultures.
The Humboldt Forum features almost 323,000 square feet of exhibition space, including the Ethnological Museum, the Museum for Asian Art, and the Berlin Global exhibition. Workshop spaces for cultural education and the Lustgarten outdoor space are complemented by eventually seven restaurants ranging from bistro-style to gourmet dining. Some 1,000 events per year will take place there in the future, underscoring the institution's purpose of being a space for discourse and culture.
3. For Architecture Buffs: Spotlight on Modernism
From Schinkel to Foster, from romantic palaces and classical buildings to industrial heritage sites and the stunning contemporary structures of post-Wall Berlin, the city's architectural styles are diverse and noteworthy.
In 2022, Berlin will put a special focus on Modernism. Highlights include the Mies van der Rohe-designed New National Gallery, an iconic steel and glass landmark of modern architecture, which completed a six-year renovation in 2021 and features 20th-century masterpieces by various artists from Europe and North America.
Kicking off in 2022, the Triennial of Modernism is a cooperation of the cities Berlin, Weimar, and Dessau and will focus on the Bauhaus movement and modernist architecture. Starting with Berlin's UNESCO World Heritage Site, the Modernist Housing Estates, an extensive program of architectural tours, exhibitions, and public events is planned throughout the city, designed to take an in-depth look at the architectural and social heritage of modernism.
4. Berlin for Foodies
In recent years, Berlin has become the place to be for young, creative chefs from around the world… and for those who want to sample a creative and diverse menu. Berlin's cuisine is influenced by culinary traditions from around the world, but also sees contemporary, lighter interpretations of traditional German cooking. The 23 Michelin star-rated restaurants – including the 3-star Rutz, CODA, a 2-star-rated dessert-only restaurant, and Cookies Cream, a vegetarian star-rated restaurant – offer refined culinary choices. Berlin is also the vegan/vegetarian capital of Europe, featuring the highest density of vegan/vegetarian options, as well as sustainable restaurants. Street food like the Turkish döner and traditional currywurst offer great mid-day or late-night snacks, and food halls are a gathering place for Berliners and mainly feature local delicacies.
Seems overwhelming? Several food tours take visitors on culinary journeys and are well worth the (reasonable) cost. More information here.
5. Active and Independent: Exploration Made Easy
Off on your own? The new subway line U5 now connects major cultural highlights. In operation since December 2021 with three stunning new metro stations, it stops at Berlin's top sights, including Brandenburg Gate, City Hall, Unter den Linden, Alexanderplatz, and Museum Island.
The new U5 extension not only makes sightseeing even easier but also leads visitors off the beaten path and discover the hidden gems along the way.
Exploration by bicycle had long been a popular way to see the city. Berlin is mainly flat and offers about 390 miles of bike paths, many of which are separated from the main traffic flow. Bike rentals are about 12€ per day. For those preferring guided tours, there are many options, ranging from history to tours along the trail of the Berlin Wall or food rides.
So, have you packed your bags yet?