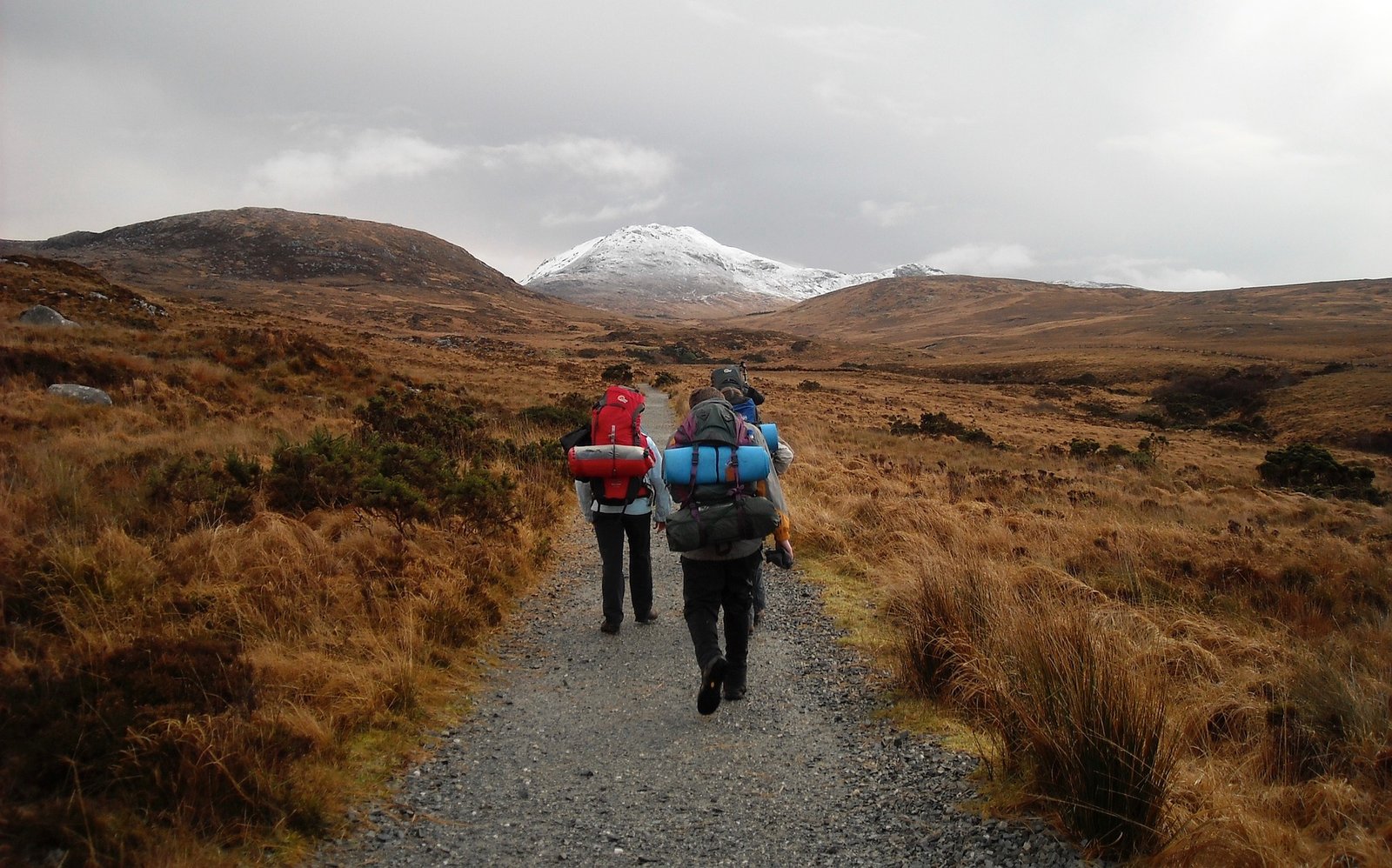 Celebrate National Bike Month on These Wild Irish Trails
In honour of National Bike Month, celebrate some scenic cycling spots off Ireland's beaten track, courtesy of the experts at Wilderness Ireland.
Dreaming of a biking adventure that's challenging, yet picturesque? Think Ireland. One-third villages, one-third green space, and one-third water means cyclists of every skill level can choose their own adventure. The folks at Wilderness Ireland, experts in active adventures spanning almost every corner of the Emerald Isle, have pulled together a list of must-see sights, slopes and climbs across some of the most popular regions in Ireland.
With May's National Bike Month just around the corner, there has never been a better time to try these wild Irish trails:
Kick Off from the Kerry Peninsula
The Southwest of Ireland, particularly Kerry, has been shrouded in mystery and allure for centuries. Biking the Kerry Peninsulas is not only the best way to discover the magic of the surrounding soaring mountains—it will bring you closer to a host of colorful characters that call Kerry home.  Cyclists will also ride throughout the Beara Peninsula's rocky landscapes, Killarney's glistening lakes, and Dingle's beehive huts. From there, wind past Ireland's highest mountain along a timeless route named after a mythic Irish hero named Oisin.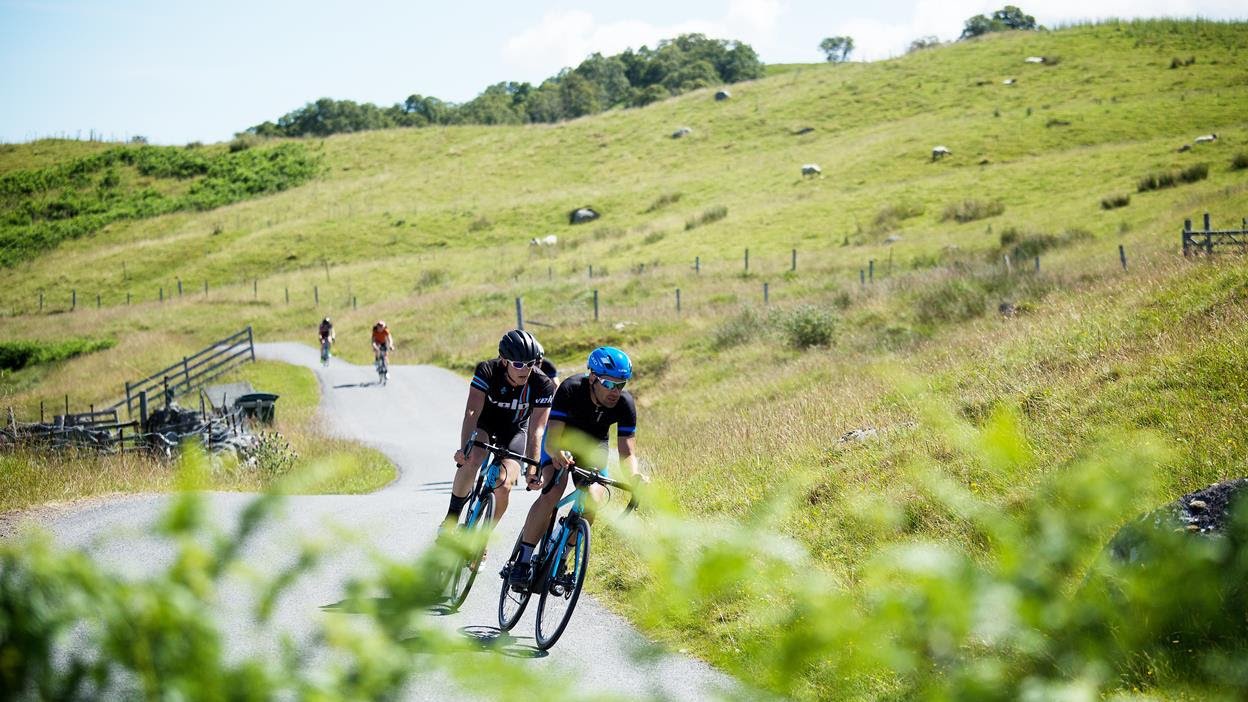 Wild Points of Interest:
Healy Pass – A serpentine pass at an elevation of 334 metres above the sea level on the Beara Peninsula. It's one of Ireland's greatest places to bike, with roads that wind through a desolate, otherworldly landscape, passing between two of the highest summits in the Caha Mountains.
Ring of Kerry – This iconic region of Kerry is popular as a driving route, but cycling will give you the ability to lean back on the saddle and really take in your surroundings.
Gap of Dunloe – This narrow mountain glacial pass was forged between the MacGillycuddy Reeks and Purple Mountain. Cyclists who love jaw-dropping downhill rides will enjoy the winding road through the pass, which descends into The Black Valley passing several lakes and the famed Wishing Bridge.

Tackle Drafting in Donegal
With traditional Irish gastronomy, folksy music and great beer, the Donegal from Coast to Coast tour provides an authentic Irish experience far from the crowds. Bike to the highest sea cliffs in Europe before retreating into the remote lakescapes of Glenveagh National Park. Star Wars fans will delight in seeing a familiar backdrop—Ireland's northernmost point Malin Head. And what's a trip to the land of the rolling hills without a castle? Coast to the remote Glenveagh Castle, which clings to the lakeshore in the middle of the wilderness.
Wild Points of Interest:
Slieve League – Tied for the highest sea cliffs in Ireland, Slieve League is three times the height of the Cliffs of Moher, towering over the Atlantic at 601 meters. Follow the trail along the cliffs to the top, or dismount and approach from the back on foot along Pilgrim's Path, and pass the ruins of the Mass Rock.
Mamore Gap – One of Ireland's best-known bucket-list climbs, the Gap of Mamore is a twisting narrow road that travels over a hilltop route in northern Donegal and is a favorite for cyclists.
Glenveagh NP – The eerie beauty of Glenveagh and its idyllic Victorian castle situated in the middle of the dramatic, verdant wilderness makes Glenveagh a fascinating place to bike.
Coast through Connemara
Cycle across isolated island trails, see other-worldly limestone landscapes and visit rustic bog lands on the Connemara and Aran Islands tour. Ireland's west coast largely differs from that of the rest of the country. To experience the unique contrasts, bike along what many would call Connemara's most scenic route—Sky Road—and enjoy its gently rolling hills overlooking the Atlantic on one side, and Connemara's rough and rugged terrain on the other. Finish off the tour with perhaps the most well-known local attraction—the Cliffs of Moher. To avoid the crowds, travelers will follow a secret coastal trail to gain unparalleled access to the famous cliffs.
Wild Points of Interest:
Burren – A wild, alien landscape made from exposed limestone. A fascinating botanical region, plants that can normally be found in widely separated parts of the continent grow alongside each other. Sub-arctic flowers also sprout alongside southern European & Mediterranean species.
Aran Islands – Home to three islands: Inis Mor, Inis Man, and Inis Oir. Inis Mor is known for its unique clifftop fort, Dun Aonghasa, perched on the edge of a 300-foot cliff. It's also famous for the Worm Hole, a natural rectangular-shaped pool into which the sea ebbs and flows at the bottom of the cliffs south of Dún Aonghasa, made famous by the Red Bull Cliff Diving Championships.
Cliffs of Moher – While these are the most famous cliffs in Ireland (and are also recognizable as the Cliffs of Insanity from The Princess Bride!), cycling this beautiful emerald countryside will allow you to slow down and enjoy a dramatic scene most people simply drive past.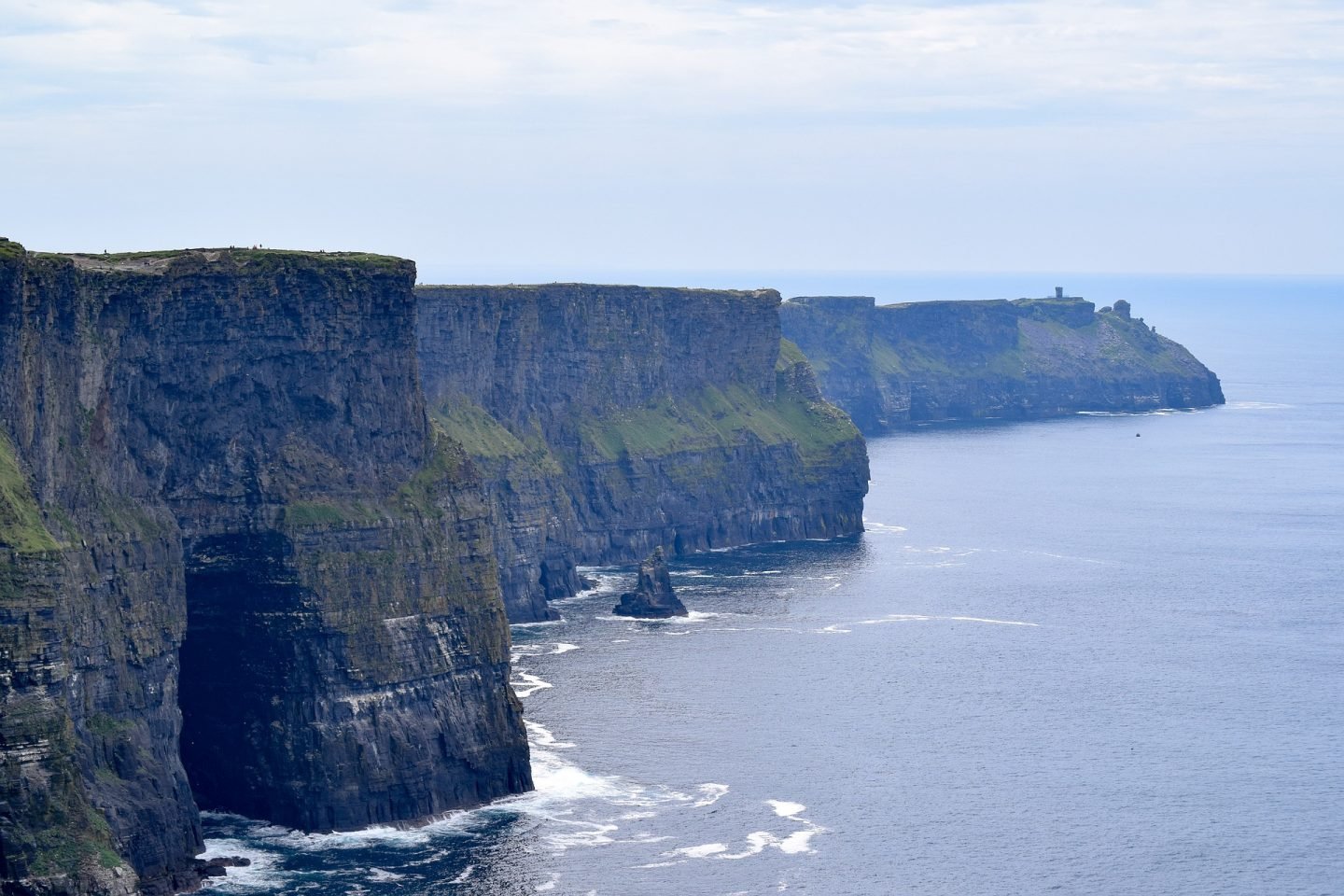 To learn more about how you can cycle wild Ireland, visit wildernessireland.com.
About Wilderness Ireland
Wilderness Ireland specializes in offering a range of adventure vacations, guided tours, and incredible wilderness experiences. Operating independently from its award-winning sister company Wilderness Scotland since 2012, their trips are designed by locals and delivered by local legends. Wilderness Ireland's personalized, professional and innovative approach to travel ensures a perfect blend of the most stunning locations, authentic local experiences, beautiful accommodations and Ireland's growing reputation for fresh ingredients and creative cuisine.
The team of knowledgeable and standout wilderness guides and staff know Ireland inside and out and are committed to providing travelers with excellent customer service and the best possible adventure experience of Ireland. For more information, visit wildernessireland.com.