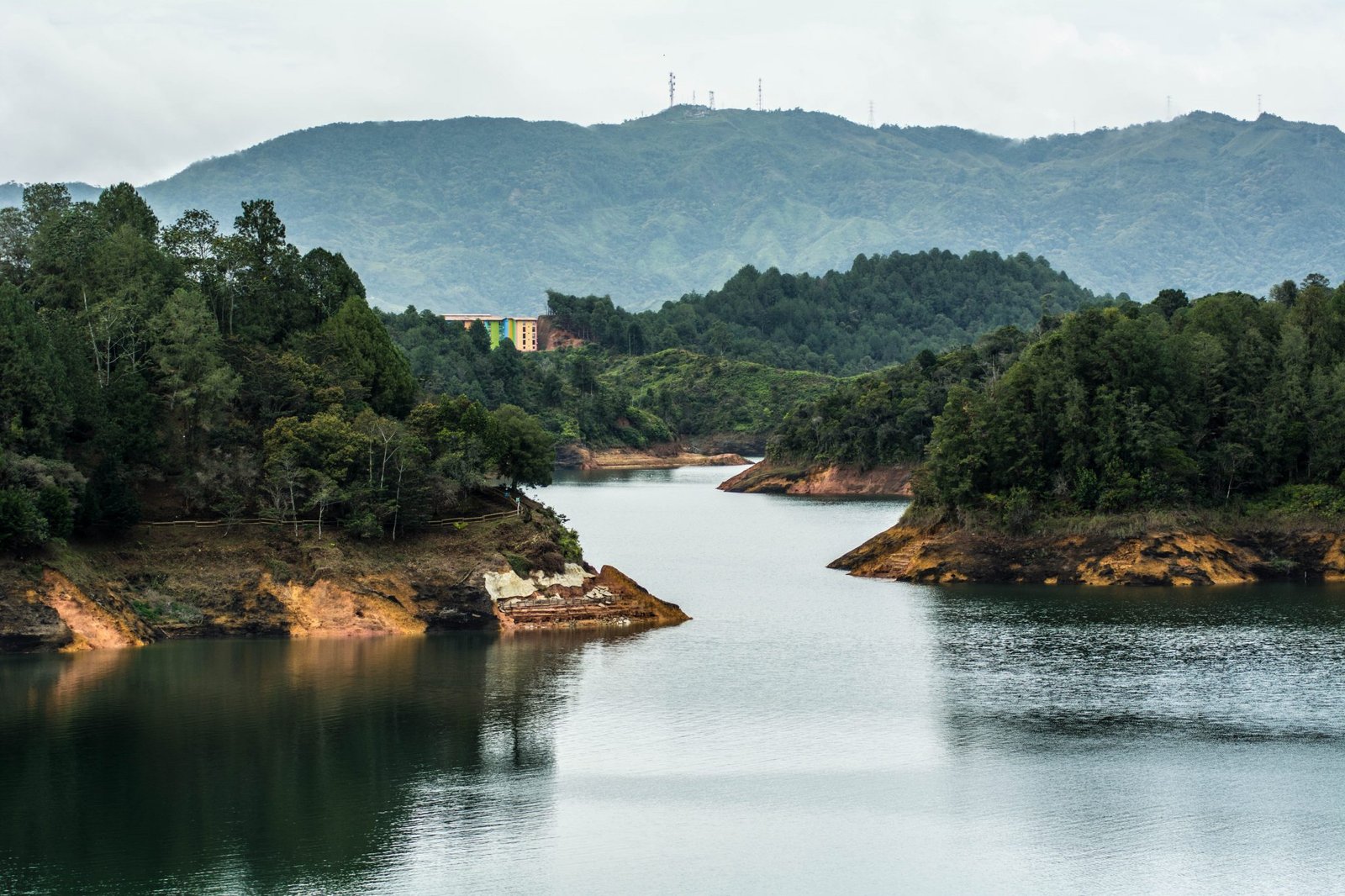 Last-Minute Adventures You Can Still Book For The Summer
Make the most of summer vacation with these last-minute adventures.
As summer heats up, everyone looks forward to the welcomed respite of vacation. But more often than not, before you know it, the season has flown by and you haven't set aside any time to check off your bucket list.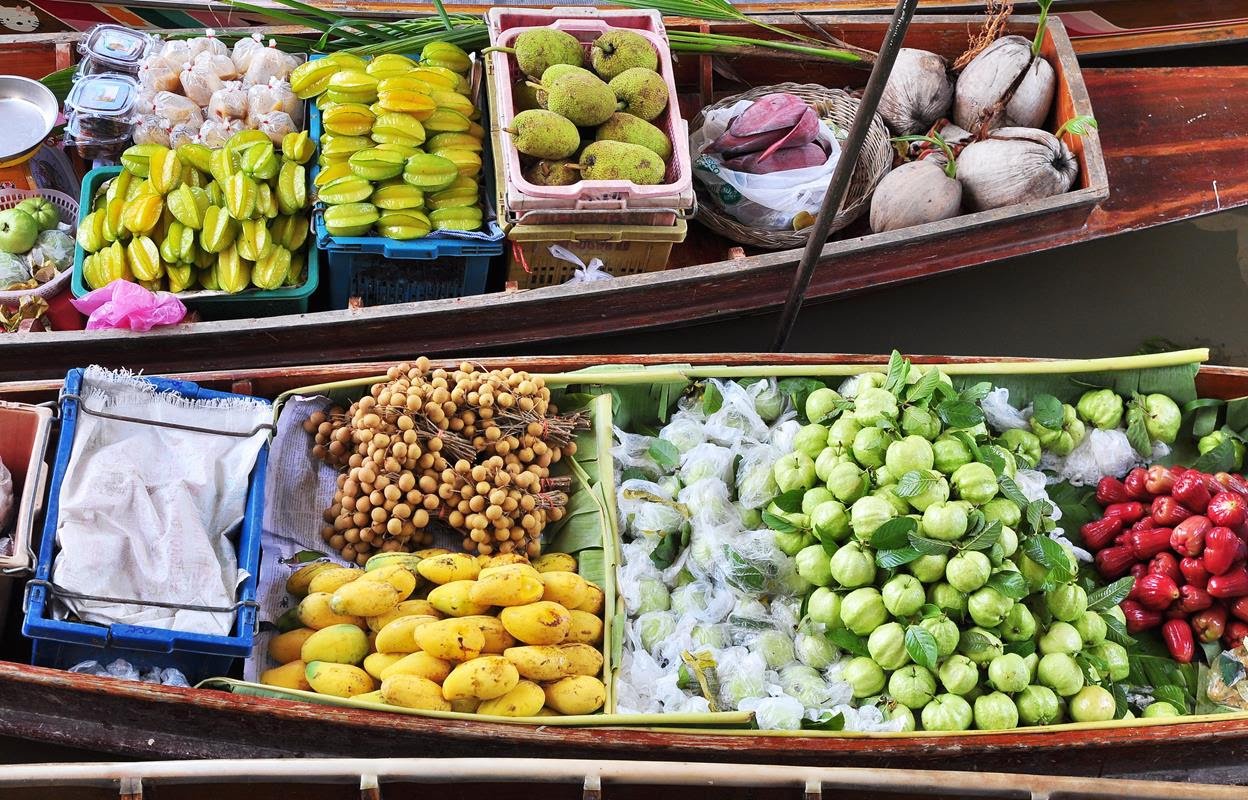 Visit a Floating Market in Vietnam
Hop aboard a riverboat for a cruise along Halong Bay on the 14-day Exodus Travels Classic Vietnam & Angkor tour. Take in the limestone karst scenery, then enjoy a refreshing dip in the emerald waters and kayak during golden hour. In Hoi An, hike to the top of Marble Mountain, which houses caves that once served as a hospital base to the Viet Cong. Step back in time at the Cai Be floating market, where merchants continue to trade fruit on the Mekong River.
Prefer wildlife viewing? In Africa, sleep under millions of stars from the comfort of a luxe tent on the 11-day Wild Botswana adventure. Binoculars are encouraged on the search for hyenas, lions, reedbucks, and eland from a 4WD vehicle. Stop at Chobe National Park, home to the highest concentration of elephants in the world, before heading out on the Chobe River for a boat safari.
Itching to explore by bike, instead? Discover the fairytale-like architecture of the Baltics from two wheels on the 11-day Cycle the Baltics tour. Tackle three countries by bike: Estonia, Latvia, and Lithuania, cycling from Tallinn to Vilnius. Peddle through National Park Lahemaa, where the Baltic Coast gives way to marshes and moose spotting opportunities. Journey onwards to Riga, the largest capital city of Latvia, where wooden buildings and art nouveau architecture adorns the streets. For a change of pace, explorers will dig their toes in the sand at a seaside resort in Jurmala, before peddling on to the Trakai Castle.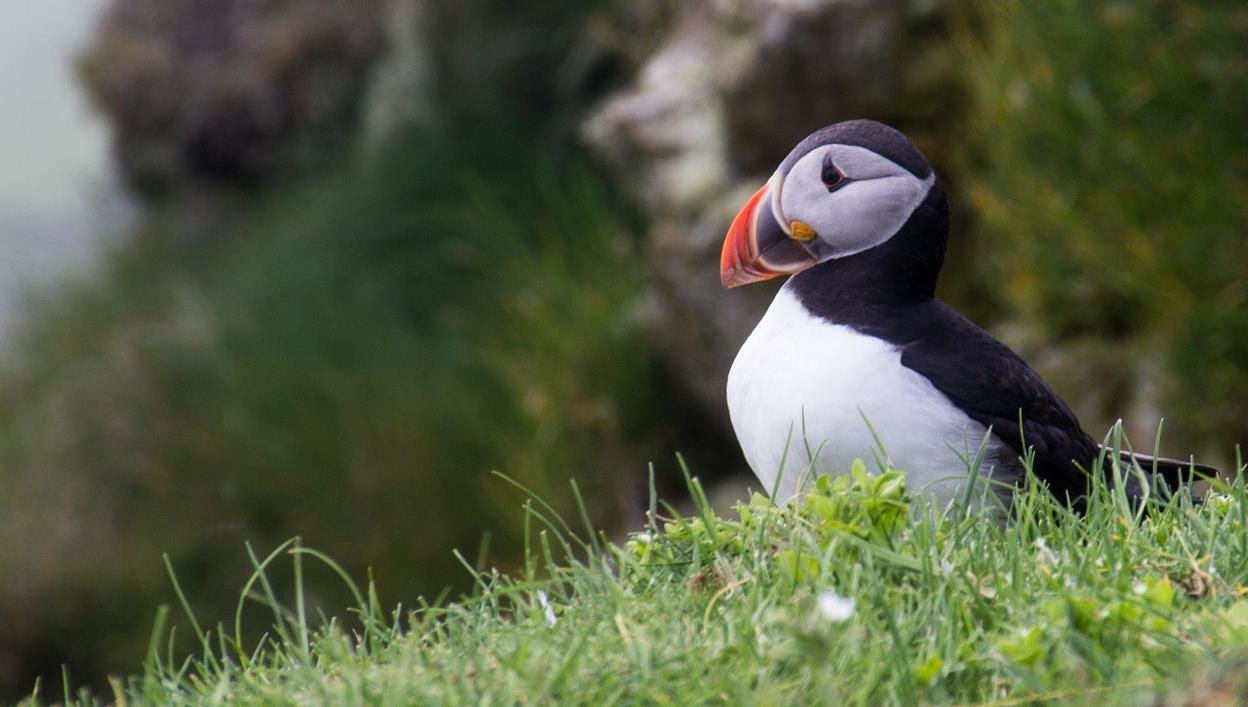 Follow Puffins & Saint Patrick on the Emerald Isle
On the rugged coast of Northern Ireland and the wild headlands of Donegal, Wilderness Ireland's 6-night Hiking the Causeway Coastal Route & Donegal trip mixes some of the world's most well-known landscapes with off-the-beaten-path hiking destinations, such as the geological phenomenon that is the Giant's Causeway – known for its mythical legend of the giant Finn McCool. Later, arrive by boat at Rathlin Island, a haven for a puffin colony, then travel west to hike the little-known Slieve League Cliffs, some of the tallest sea cliffs in Europe.
Hikers who prefer more remote routes can follow the gentle trails that Saint Patrick once walked on the 6-night Hiking the Mountains of Connemara and Mayo itinerary, which begins along Ireland's Wild Atlantic Way before stopping at Connemara National Park. Once there, guests will hike paths that weave between the Twelve Bens mountain range, climb the highest mountain in Connacht, and search for dolphins along the shoreline before unwinding at a fishing village with a local brew.
Travelers looking for a taste of authentic Ireland will enjoy strolling the wild, eerie grounds of Glenveagh Castle on Wilderness Ireland's 6-night Bike Tour-Donegal From Cliffs to Coast, where they can also learn how local Donegal artisans weave custom tweed suits and cycle some of the best cycling routes in Northwest Ireland – including the beautiful waterfront trails of Glenveagh National Park.
Climb Aboard a Sprinter Truck for an All-American Safari
Discover America's very first national park on Natural Habitat Adventures' Hidden Yellowstone Wildlife Safari 7-day tour. Follow Expedition Leaders to hidden wildlife viewing spots through the park in pursuit of elk herds, moose, wild bears, and eagles. Then, hop in Nat Hab's exclusive Mercedes Sprinters safari trucks to learn from expert local guides who will share their unparalleled knowledge of wildlife behavior, as you set out in search of wolf tracks.
Grab your cowboy hat and mosey on through Nat Hab's 8-day Canyons of the American Southwest trip. Tour three national parks, including the ultimate wild west destination—Grand Canyon National Park. Take to the sky in a helicopter to discover the Bryce Canyon National Park, learn about Southwest history from its colorful locals and discover rustic charm during an exclusive stay at a national park hotel.
For adventure-seekers, the remote Discover Greenland 9-day adventure features a unique base camp near the edge of the Greenland ice sheet. Visit an outdoor-lovers' paradise at Tasiilaq and hike beneath dramatic peaks or kayak alongside icebergs during the summer months. Explorers will become acquainted with local Inuit culture during village visits, where the past and present of the Northern cultural history is shared and celebrated.
Be Among the First to See the Arctic's Long-Lost HMS Erebus
Adventure Canada will be offering the first public visit to the elusive HMS Erebus site on its 17-day Into the Northwest Passage trip. Witness history as travelers set sail towards the final resting place of the ships where weather permitting, they can observe the wreckage through an underwater remote-controlled camera. From there, discover Ilulissat, a UNESCO World Heritage Site, where towering icebergs are juxtaposed against a bustling town brimming with cozy cafes and cultural museums. Finally, step foot on the largest uninhabited island on Earth at over fifty thousand square kilometers—Devon Island.
For a short and sweet introduction to the Arctic, the 12-day High Arctic Explorer expedition offers the best of Greenland and Nunavut during the height of summer. Explore one of the most well-known sites of the Arctic, Beechey Islands, where the ill-fated Franklin Expeditioners spent a harsh winter before their ships became trapped in ice, thought to be lost until the wreckage was found in 2014. Spot polar bears, belugas, seals and seabirds on a zodiac ride through Lancaster Sound—recently named Canada's newest National Marine Protected Area. Enjoy a warm Inuit welcome at Mittimatilik, a cultural center where guests will learn the local songs, dance, and tradition.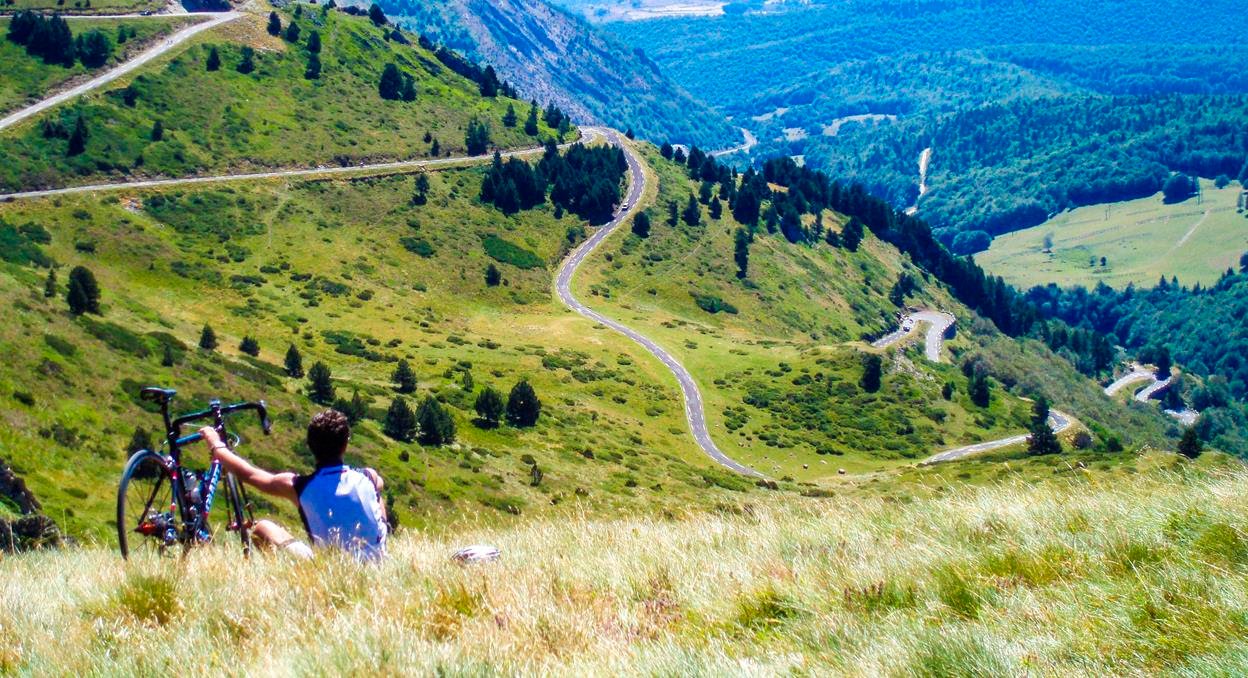 Peddle to the Highest Peaks of the Pyrenees
Hardcore cyclists will ride the entire length of one of Europe's most ambitious mountain routes on Saddle Skedaddle's 10-day Trans Pyrenees Challenge, starting on the Atlantic coast of France and finishing with a refreshing dip in the Mediterranean Sea. Tackle the height of the famed Pyrenees mountains, unwind in the thermal waters of Ax-Les-Thermes and indulge in fresh crêpes at Col de Peyresourde.
Discover Spain's best-kept secret, the Asturian Coast, on the 7-day Asturian Coastal Ride. Known for its summer weather, peddle alongside pristine beaches, where rock pools full of crabs, fish, and shells await. Take in the salty air and enjoy a guided surf lesson on gentle waves, hunt for old dinosaur footprints on the cliffs of Ribadesella, and sip on a glass of dry, locally fermented cider.
And to really cycle off the beaten path, venture to the great frontier of Mongolia on Saddle's NEW 16-day Route of the Nomads, a cycling vacation with a truly remote route. Explore rocky mountain cliffs to dramatic sand dunes before peddling to the impressive Orkhon Valley. In Bulgan, visit a nomadic family at their traditional Ger home to learn about Mongolian culture, then soak tired muscles in the Tsenkher hot springs.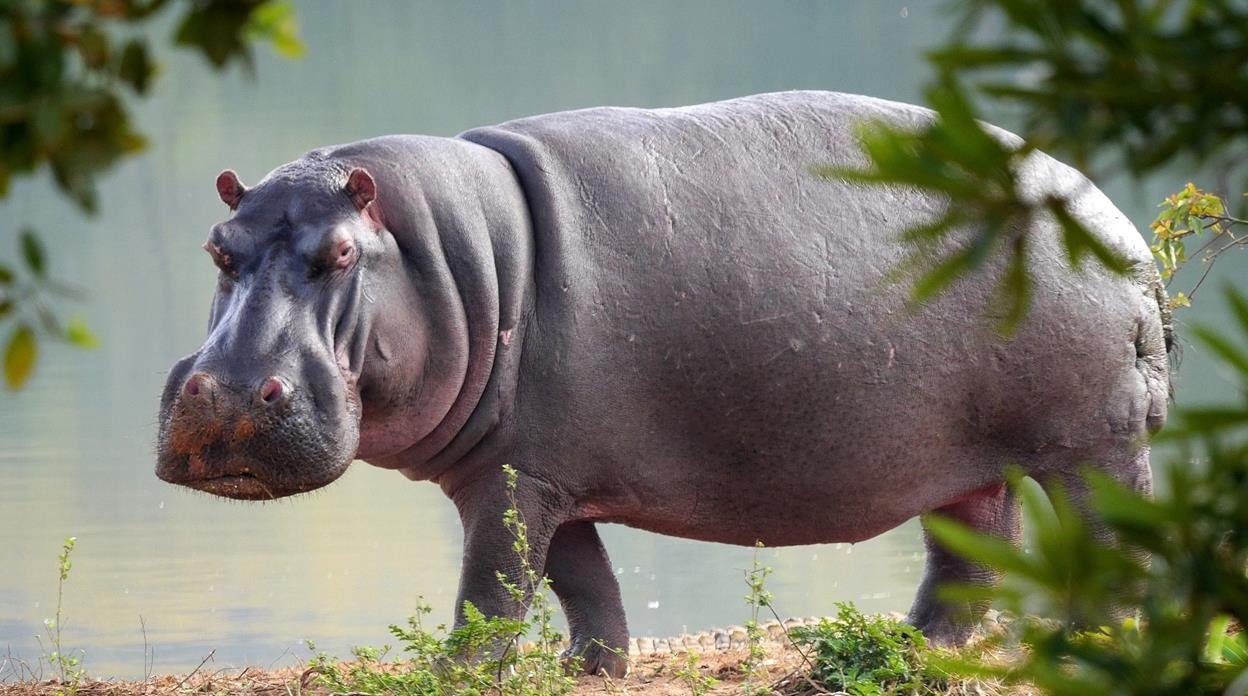 Hunt for Hippos in Colombia's Coffee Capital 
Spend summer in the City of Eternal Spring with True Colombia Travel, a locally-owned and run tour outfit that runs custom trips through the rural and urban regions of Colombia. Explore Medellin, once proclaimed "the most innovative city in the world," as part of their day trips, or take a deep dive into Antioquia's cafe culture with mountainside visits to organic and award-winning coffee farms on their True Aroma tour. Search for Pablo Escobar's once-captive, now-rewilded hippos in Cravo Sur river as part of the True Adventure itinerary, or scout for exotic birds with a local expert with True Birds – all while staying in private villas, feasting on Colombian cuisine and experiencing the heritage and culture of a place that is fast becoming one of the world's top travel spots.