Meet Winter's Hidden Gem Destination: Montana
Nestled among the Pacific Northwest and the Great Plains is one of the country's most underrated winter destinations, Montana.
While many travelers think of Montana for their warm-weather trip, the state's diverse downhill ski areas, snow-covered forests, cozy lodging accommodations, lively cultural attractions, hearty culinary scene, and two national parks say otherwise. Plus, with direct flights from 16 cities—including Atlanta, Chicago, Denver, Dallas, Minneapolis, Newark, New York City, Salt Lake City, Seattle, and others—getting to Big Sky Country in winter is easy.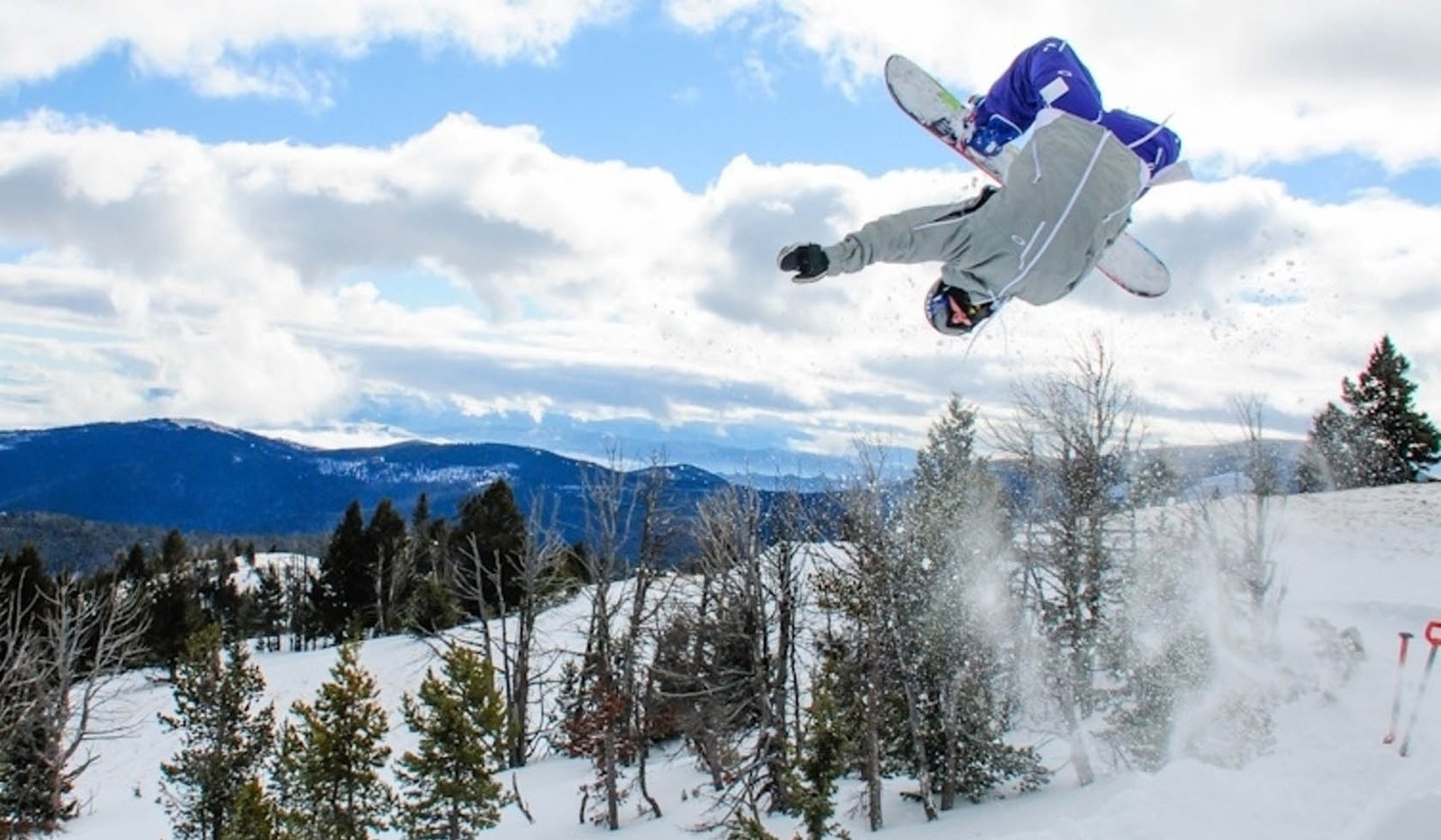 For travelers planning a winter getaway, downhill skiing is likely the first activity that comes to mind. In Montana, the snow comes early and often as the sky drops some of the lightest and deepest power across the Rocky Mountains, preparing the more than 15,000 acres of downhill terrain for the coming ski season. With 14 ski areas to choose from, it's easy to fill your entire winter vacation with tree-lined runs, powder-filled bowls and expansive views at places like Red Lodge Mountain in Red Lodge, Discovery Ski Area in Philipsburg and Maverick Mountain in Polaris, as well as world-class terrain at Big Sky Resort and Whitefish Mountain Resort.
While downhill skiers and snowboarders will find no lack of runs on the mountain, there are plenty of other winter activities to get you into the heart of Montana's forested terrain, lush valleys, and open prairies.
One of the best ways to see winter up close is on a snowmobile. While there are plenty of trails to explore on your own, a guided snowmobile trip with an experienced outfitter makes the adventure easy for any experience level of sledder, as outfitters provide a snowmobile, helmet, gear, and guide. Most snowmobile outfitters operate out of the western portion of the state, with guided trips available in Glacier Country, Southwest Montana and Yellowstone Country.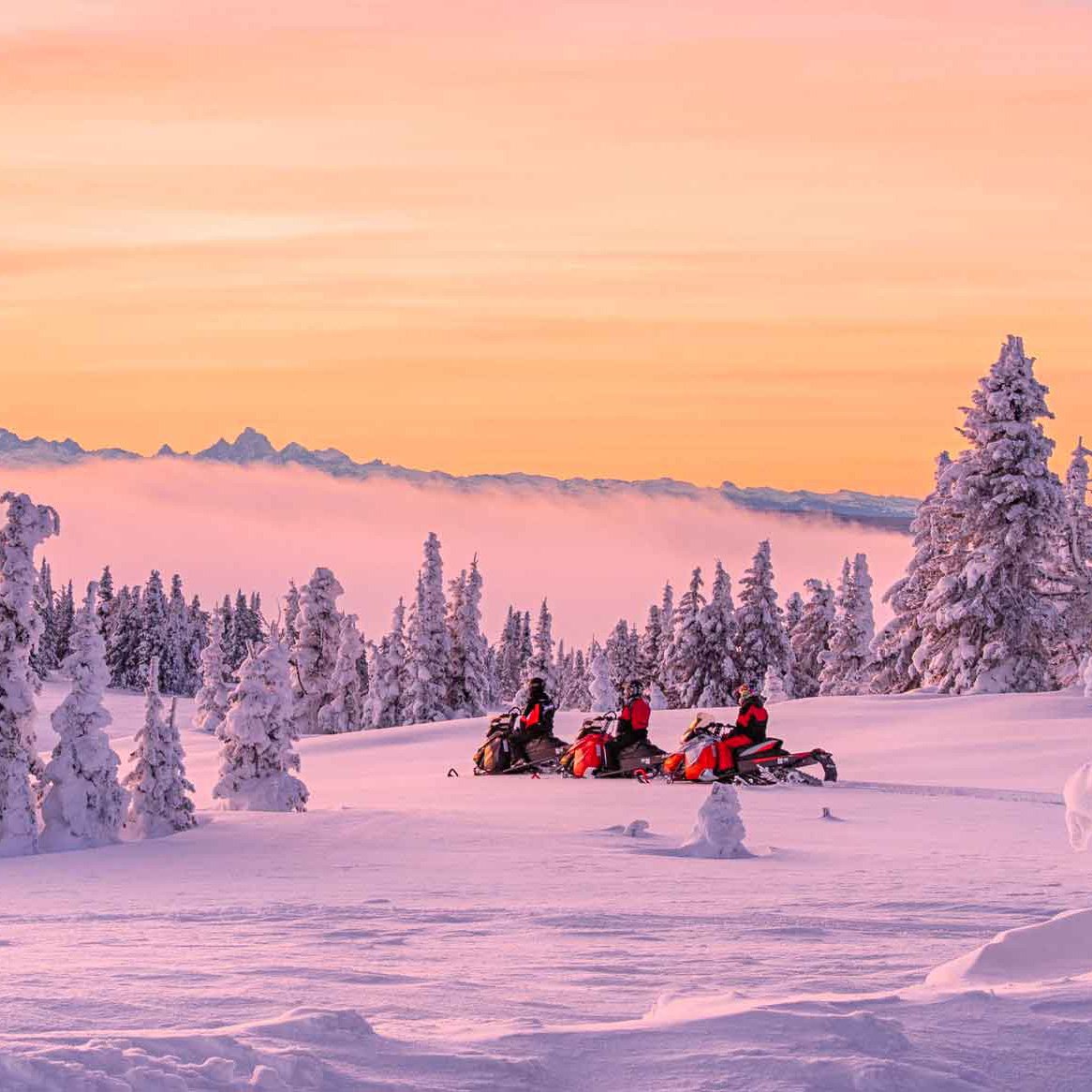 Many companies offer daily guided trips, while there is a handful that provides a stay-and-sled experience, like Rich's Montana Guest Ranch & Outdoor Adventures. A family operation based outside of Seeley Lake, Montana, the Rich family combines a guest ranch stay with guided snowmobiling tours, giving their guests access to more than 1,500 miles of groomed and ungroomed trails, as well as snow-filled play areas. Additional snowmobile hotspots include Bozeman, Columbia Falls, Cooke City, Libby, and West Yellowstone, with guides in West Yellowstone offering snowmobile trips into the world's first national park—Yellowstone.
During winter, natural hot springs provide a perfect complement to the state's snow-centered activities and travelers will find hot spring resorts in the towns of Anaconda, Boulder, Hot Springs, Jackson, Lolo, Paradise, Polaris, Pray, Saco, Sula, and White Sulphur Springs. Each of the resorts has a different style of accommodations, ranging from rustic lodge rooms to condos and cabins, as well as on-site amenities and offerings that include dining, spa, and live music. Plus, many of the hot springs are known for their healing properties and are a perfect way to end a winter day.
If you come to Montana, chances are you'll rub elbows with the locals while you're here, either at a local watering hole or favorite restaurant, where you'll soon meet an eclectic and charming assortment of residents, from farmers and ranchers to Olympic skiers and snowboarders and best-selling authors to James Beard-nominated chefs. And while you could meet a Montana local anywhere, the best place to meet the state's colorful assortment of characters is at an equally colorful annual winter event.
One of winter's much-loved festivals is Cabin Fever Days in the small town of Martin City. Located between Whitefish and Glacier National Park in an area affectionately known as "The Canyon," each winter this quiet mountain town of 500 welcomes locals and visitors to enjoy Cabin Fever Days. Slated for February 8 – 10, 2019, Cabin Fever Days includes signature events like the barstool races and arm wrestling, as well as a variety of family-friendly offerings.
Other not-to-be-missed winter events include Whitefish Winter Carnival in Whitefish, the Rodeo Run Sled Dog Race in West Yellowstone and the Last Chance Skijoring Race for the Gold in Helena.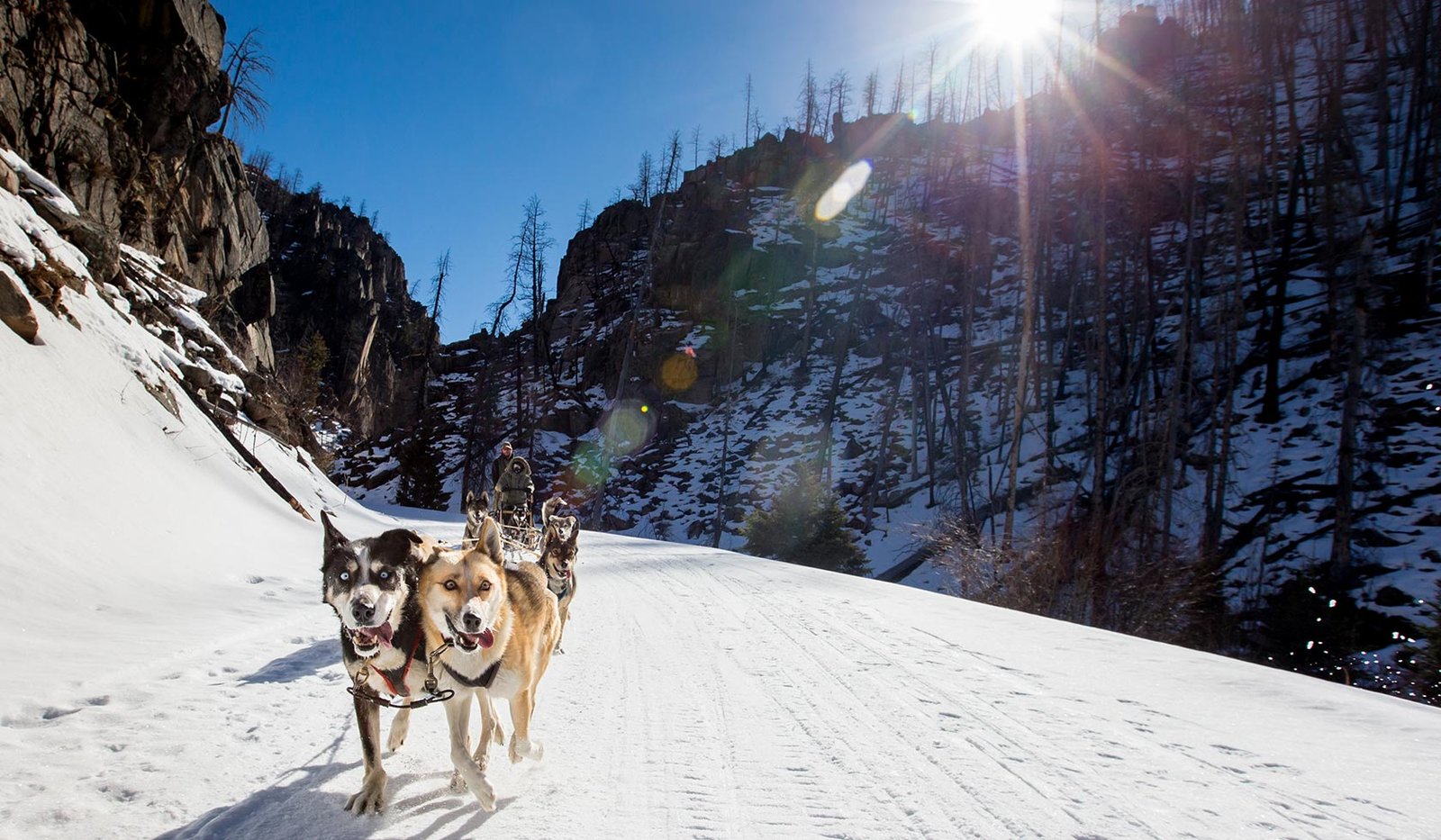 While most snow-focused winter vacations tend to focus on outdoor recreation, Montana's cities and towns have plenty of options for entertainment, from live music to museums and farm-to-fork dining, as well as 16 distilleries and over 75 breweries.