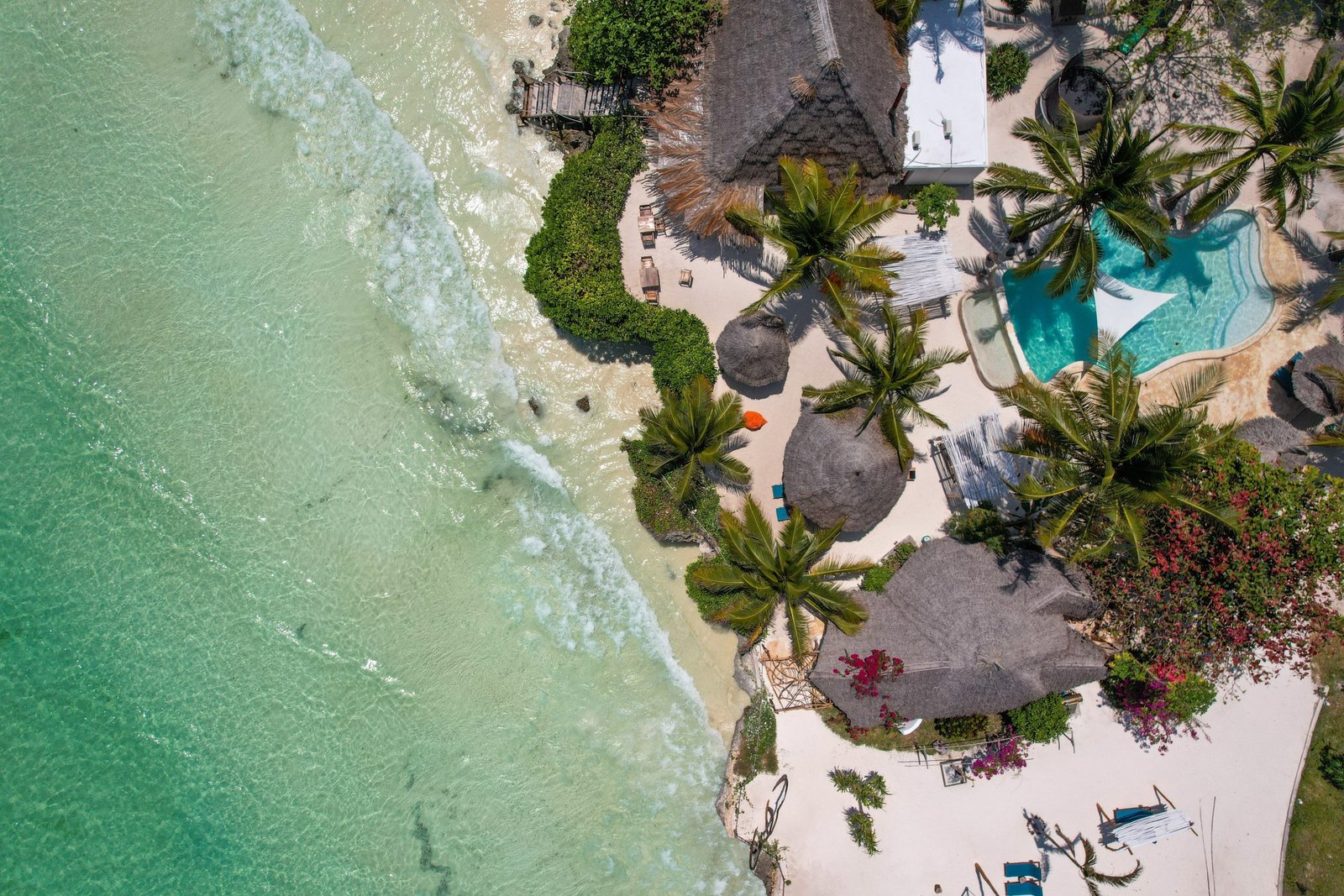 Places To Visit With Friends This Summer
Summer is right on our doorsteps, and it is the best time of the year!
You get to create unforgettable memories and go on exciting adventures. Whether you are after a sweet escape, an adrenaline-fueled mission, seeing vibrant cities, or you simply want to soak up natural landscapes.
There is something for everyone during this season. An excellent option is a trip with your best pals. There are numerous destinations to choose from when it comes to group travel, and we are going to explore some possibilities. From beach destinations to mountainous areas — we are going to cover them all.
Bali, Indonesia
This Asian destination is a tropical paradise! You will find exotic beaches and rice terraces for days. You will experience a culture so alive that you will never want to leave. Bali is one of the ideal summer vacation spots and is often listed as a top destination. Indonesia, as a whole, is one of the many places in the world where you can experience summer all year round. This makes it an easy pick for a lot of people.
What can you expect? Stunning landscapes and crystal-clear waters (perfect for a summer splash). Fun fact — Bali is one of the leading surfing destinations in the world! If you are up for a challenge, why not hire your surfing goodies and head for the waves? There is plenty to explore in Bali. You and your friends might need an entire month just to see the sights!
Santorini, Greece
There are few words that can accurately describe this paradise. If we had to try, we would say "dreamlike." Santorini is known for the iconic white and blue houses that can be easily spotted from miles away. It is a fine group travel destination. You can walk the streets of Oia, take a dip to cool off, sunbathe on the black and red sand beaches, or savor authentic Greek cuisine. What more could you want?
Barcelona, Spain
This Mediterranean city's blend of art, culture, and architecture is the ultimate setting for creating precious memories with your friends. Spain has a long-standing reputation as a prime travel location. It is convenient for those traveling in groups. Some of the locations you will enjoy in Barcelona include Las Ramblas, Antoni Gaudi-lined buildings, and the beautiful beach of Barceloneta. The city's nightlife is lively. If you want to paint the town red, you might want to get enough rest during the day! The town has several restaurants where you can enjoy tapas and so much more.
Rio de Janeiro, Brazil
One of South America's gems is Rio. This city has summer all year round, features iconic beaches, and is home to some of the coolest people in the world. The town has multiple activities to choose from, including the historic Rio Carnival and the awe-inspiring Christ the Redeemer statue.  You and your friends should definitely head to Copacabana Beach. Legendary concerts by Queen and Rod Stewart have been hosted there.
Then there's Ipanema Beach. Though it is much smaller than Copacabana, it is an excellent (and uncrowded!) spot to unwind. You could spend forever in Rio, but if you only have a few hours in the city, you can still have a full experience. We think you will have lots of fun!
Tokyo, Japan
Japan is known for delights such as sushi, wagyu beef, Mount Fuji, and cherry blossoms. The country's capital city — Tokyo — truly stands out. From ancient traditions to modern marvels, Tokyo is a mega hub of activity. Take a stroll in the neighborhoods of Shibuya and Shinjuku. Enjoy terrific sushi and ramen. Take a step into the past at the ancient temples. Finally, if you love all things modern, be sure to check out the magnificent Tokyo skyline.
New Orleans, USA
New Orleans is an American city that is exceedingly rich culturally. From vibrant nightlife to delicious food — it has everything you can think of! Your group can explore its music scene and electric atmosphere and interact with the friendly locals. One locale you simply cannot ignore is the French Quarter. Here you will find mouthwatering Creole and Cajun dishes that are unrivaled in the world. What truly makes this place unique is how lively it is, especially in the summertime. Expect the streets to be bursting with people soaking up the music. Don't hesitate to join!
Zanzibar, Tanzania
Zanzibar is in the Southern Hemisphere of Africa, and the weather on this tropical island is superb no matter when you visit. What is it about this place that you and your friends will enjoy? The pristine white beach and turquoise waters are just some of the treats you can expect. Fun fact — the late Queen lead singer Freddie Mercury was born in Stonetown! You can still explore his home (aptly named Mercury House) today.
This summer, grab your closest friends and make the loveliest memories at these incredible destinations. Pack your bags now — it will be one amazing trip.