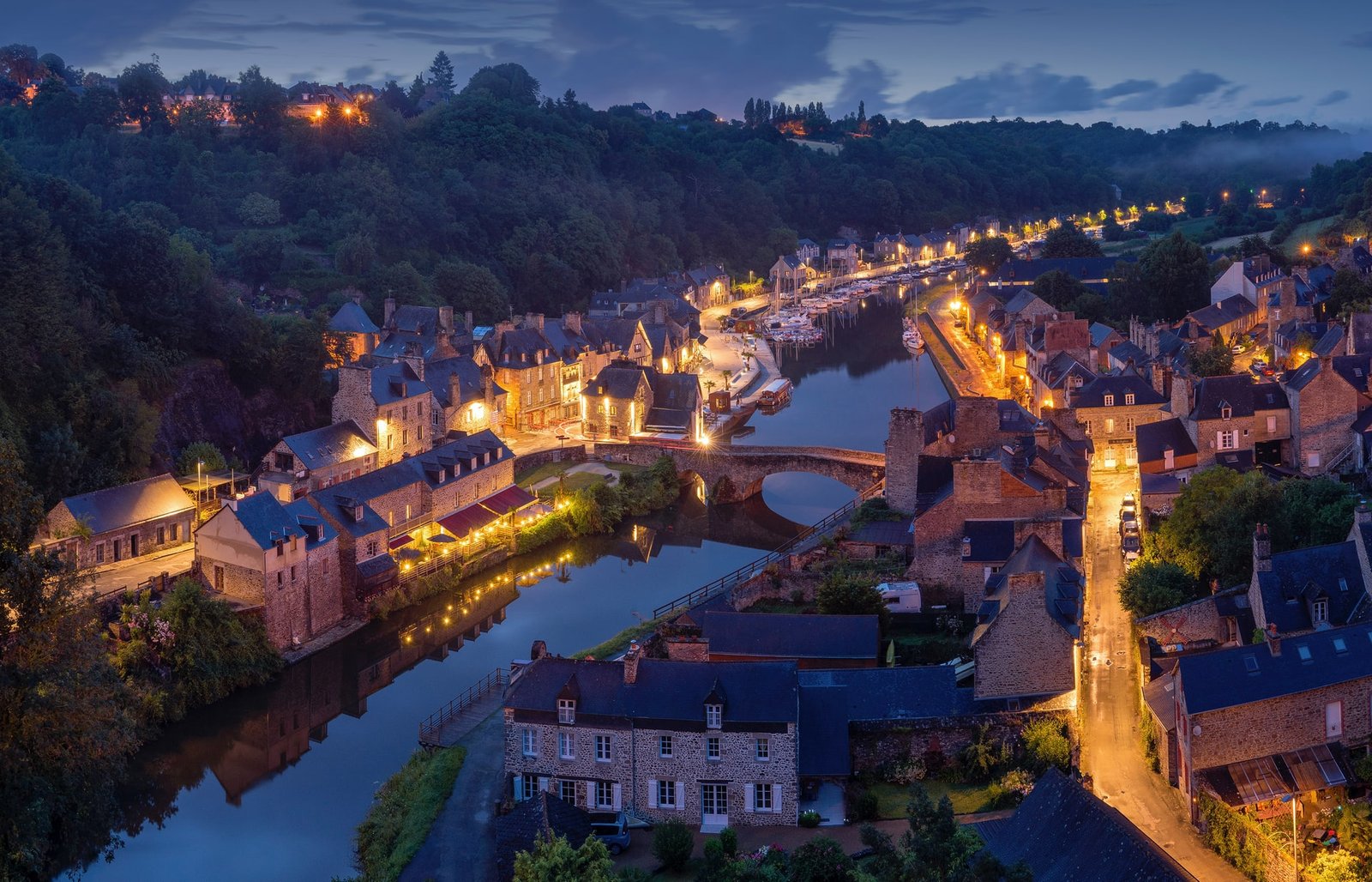 Retire To Europe On Less Than $25,000 A Year In These 4 Places
Europe—rich with history and Old World charm—attracts millions of tourists annually in a typical year.
Many people assume it's much too expensive a region for an extended vacation or overseas retirement—but that's not necessarily true. In a new series highlighting the best places for every budget, the editors at InternationalLiving.com point to four surprisingly low-cost spots in Portugal, Italy, Spain, and France.
Would-be expats drawn to the idea of retiring in Europe can be thrown off by the high prices of its most famous destinations. But while big cities such as Paris and Madrid can hit the wallet hard, alternatives exist for retirees seeking the romance of Europe, but at an affordable cost.
Not far from the Spanish border sits the mid-sized city of Castelo Branco with the municipality of the same name. The city center is composed of a bustling square dotted with shops, restaurants, and clinics. Nearby tree-lined boulevards lead to a modern shopping center, public hospital, silk museum, and baroque garden. The Beira Baixa train line runs from Castelo Branco to Lisbon in about three hours, or into the Serra do Estrela mountains, along with other locations across the country.
While some expats do live in the Castelo Branco area, English is not widely spoken here, and knowing some Portuguese would be essential. This is a place to settle only if you want total immersion in the Portuguese lifestyle, which can be rewarding and affordable.
Winters in this area are cold and rainy with temperatures ranging from 50°F during the day and dipping to 39°F at night. Summer temperatures are temperate, averaging around 75°F.
The cost of living is low here and a couple could live comfortably on as little as $1,615 a month.
Learn more about The Best Places to Live in Portugal For Every Budget.
Rome is a spectacular world-class city, full of culture, history, and events. It's also very pricey, like any major capital city. Luckily, the prices drop quickly when you venture outside Rome. Even just an hour's distance opens up the door to bargain living within easy access of the city.
For the best bargains and lifestyle, head to the Viterbo province, where classic hill towns offer the Old World charm most expats crave, gorgeous landscapes, and low property prices. Viterbo itself is a provincial capital with a medieval old-town center that is spiked with towers (reminiscent of the more famous Tuscan town, San Gimignano), an opulent papal palace, cobbled lanes dotted with wine bars and eateries, and a lived-in feel. With a university, military base, and province offices, it's an active place. There are also natural hot springs to soak in, Lake Bolsena nearby, and the Mediterranean Sea less than an hour away. The allures of Rome, Orvieto, and southern Tuscany sit within an hour access—or less.
Rents start at $470 a month here. A beautifully renovated one-bedroom apartment in the center of Viterbo with designer and quality work lists for $119,030. But there are also homes from $67,000 to $85,000 available, and they're not tumbled-down wrecks, either.
Including rent, a couple can live well in Northern Lazio for around $1,700 a month.
Learn more about The Best Places to Live in Italy For Every Budget.
Alicante might be Spain's best bargain. With plenty of sunshine, miles of beaches (eight in total), palm trees, a classic castle, and a lovely, tiled walkway by the sea, this small city offers plenty of bang for your buck. Below Saint Barbara's Castle, an old Moorish fortress, there's a marina, parks and shady plazas, cinemas, and a theater.
The permanent population of 350,000 (including a strong expat community) swells to a million during summer when Spaniards move into their second homes and European tourists join the party. The Costa Blanca's climate is arguably the best in Europe, with 325 sunny days a year and low humidity.
Rent of $547 a month gets you a one-bedroom, furnished, fourth-floor, exterior apartment with a balcony, air-conditioning, and an elevator. This budget also includes utilities for $97 a month, dining out twice a week for $156, and a round of golf for $29.
A couple can enjoy all Alicante has to offer for $2,010 a month including rent.
Alicante is also a popular study abroad destination for American students; although the cost to study abroad is rising, this destination remains comparatively affordable.
Learn more about The Best Places to Live in Spain For Every Budget.
Residents of this windswept stretch of coastline in western France are a fiercely proud, independent lot with a passion for their region's history and traditions. With 800 miles of cliff-side beaches, dotted with idyllic fishermen's villages and eye-catching ports, they have good reason to be.
Brittany contains four different départements (French counties), with the Côtes-d'Armor (département 22—the French number them) being one of the more retirement-friendly destinations. Dinan, a port city lined with old-stone houses and waterside restaurants, is thought to be one of the prettiest towns in the region. Homes in Brittany start at under $100,000.
In Dinan, a couple can live well for as little as $2,000 a month, housing included.
Learn more about The Best Places to Live in France For Every Budget.