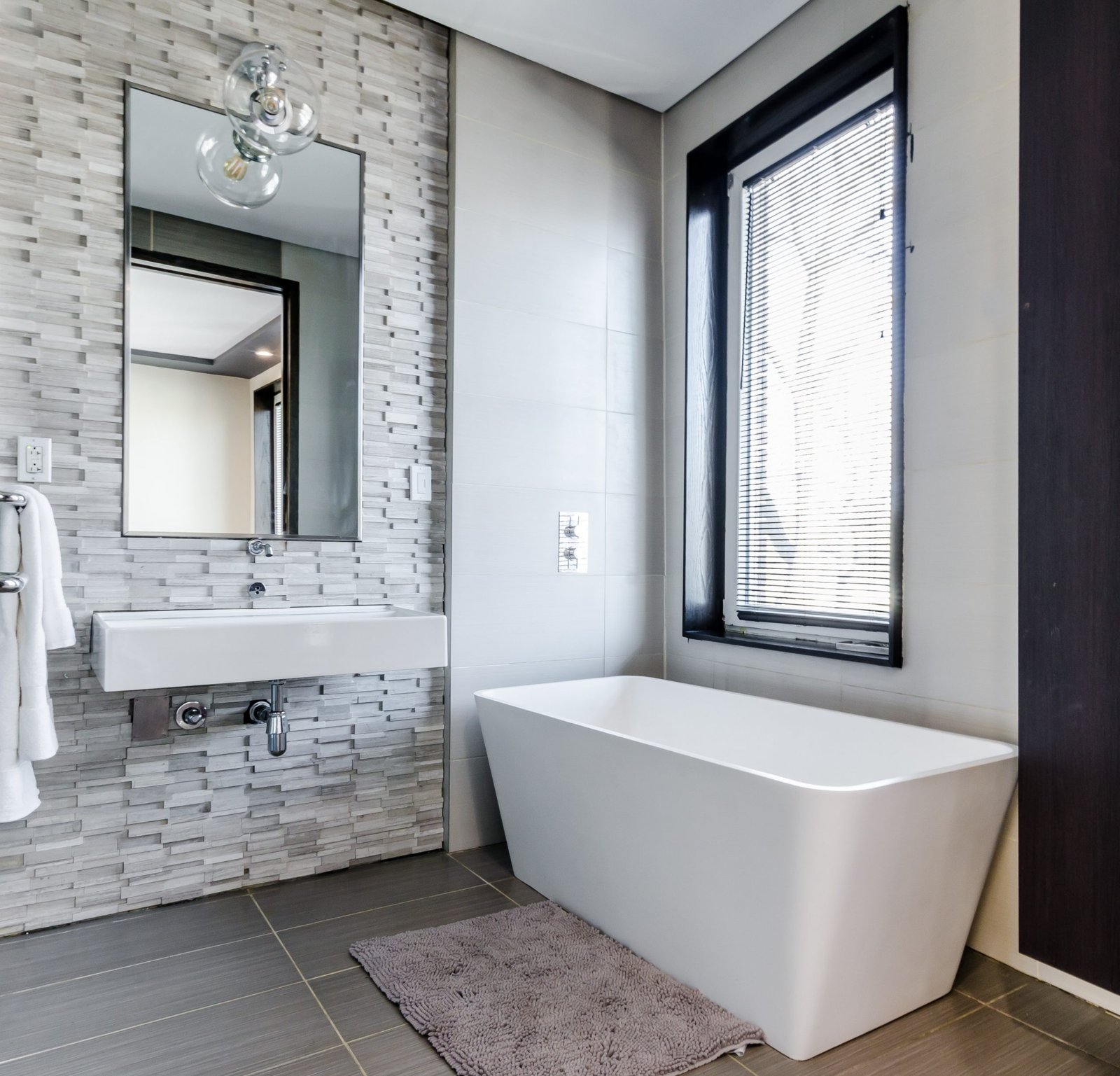 Bathroom Renovation Tips That Go A Long Way
Ever since the pandemic has emerged and people started spending much more time at home, it seems that they have developed a critical eye for details.
The looming boredom combined with the constant need to carry out activities led many people to think of ways in which they can make their homes look more appealing. Remodeling and renovations are not only fun to complete, but they can help you to enjoy staying at home more, take your mind off the stressful ongoing events, and help you avoid negative thoughts and feelings by staying active.
Home renovations have become one of the most popular topics that were discussed during the last year. If you are hoping to hop in on the trend, we collected a few handy bathroom renovation tips to help you get started.
Layout and Design
The most important thing to keep in mind when you are planning to remodel your bathroom is to create a layout as this will guide you during the renovation process. As you start renovating your bathroom, you will find yourself coming up with new ideas that you would like to implement. This can be very distracting and can end up ruining your bathroom. Combining many irrelevant elements in one area will make it seem very clustered and unappealing.
This is where your layout will serve its purpose. You have to stick to it and make sure that you really like what you will execute. Take your time to browse through different design aesthetics and inspirations and consider your preferred style and color scheme, as well as how far along you want to go with your renovations. You should avoid making unnecessary changes to your current layout as it can cost you a lot of effort and money. For instance, moving the location of your toilet or sink can be quite problematic considering the pipelines and the existing holes in your walls and floors. Keep in mind that you will have to work around what you already have.
Sanitaryware
Changing up your sanitaryware can be a hassle. However, it can also lead to great changes and can go a long way when it comes to how your bathroom will look. The professionals on Toiletable's website suggest that you should compare the different models, styles, and features to determine the best fit for your needs, which is also suitable for your bathroom layout. You should make sure to select your preferred sanitaryware before you get started with tiling or plastering work.
This is to guarantee that all the pipes are in the correct positions, and you can avoid any unnecessary expenses and alterations later on in the remodeling process. Replacing your sanitaryware may cost a lot. If this is out of your budget, or it will place a financial strain on you, you should consider upcycling your current sanitaryware. Figure out which items are totally worn out and are better off totally replaced. Whichever items you are left with, you can try to get them re-enameled. This will save you money and allow you to focus on the other aspects of your renovation.
Appoint an Electrician
One of the first things that you should do when you plan a remodeling project is appointing an electrician. When looking up design inspirations, you will probably come across appealing lighting schemes that you would like to apply in your bathroom. If you are looking to install new lights, change up your current lighting scheme, install an electric shower or electric pump, or add any new electric features or elements to your bathroom, you should find an electrician early on to properly do these jobs. This is also especially necessary if you are planning to get any building, plumbing, or deconstruction work.
Your electrician needs to assess the current situation and understand the other changes that will take place, so they can visualize their work, evaluate its possibility, and incorporate the time that they will need to make the electric changes into your renovation schedule. When you are choosing an electrician, you must make sure that they are registered, licensed, and reputable. Issues with electricity are quite common, and they are unfortunately really dangerous. This is why you must ensure that you have supplementary protection in case of trouble.
Renovating your bathroom can be an interesting and fun activity. Searching for new ideas and browsing through the endless possibilities will grant you access to the creative chambers of your mind. However, there are important things to consider when you are planning to renovate your bathroom.
To help you out with the process, we collected these few tips that will surely come in handy.