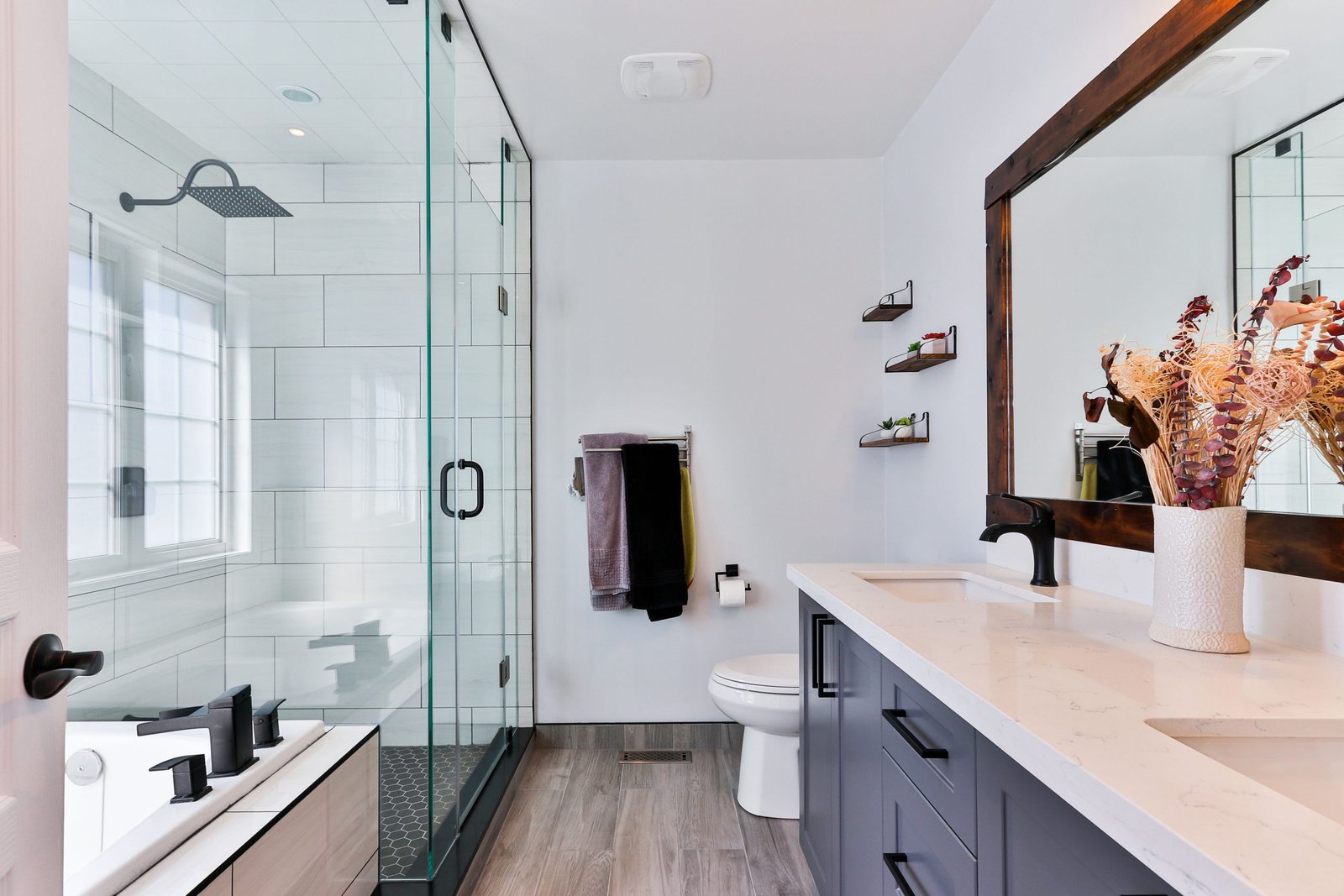 4 Modern Bathroom Design Ideas
Are you looking to freshen up your bathroom with a renovation or redesign?
It can be challenging to choose an aesthetic and layout that is both functional and beautiful, especially when so many trends are far from practical in a family home.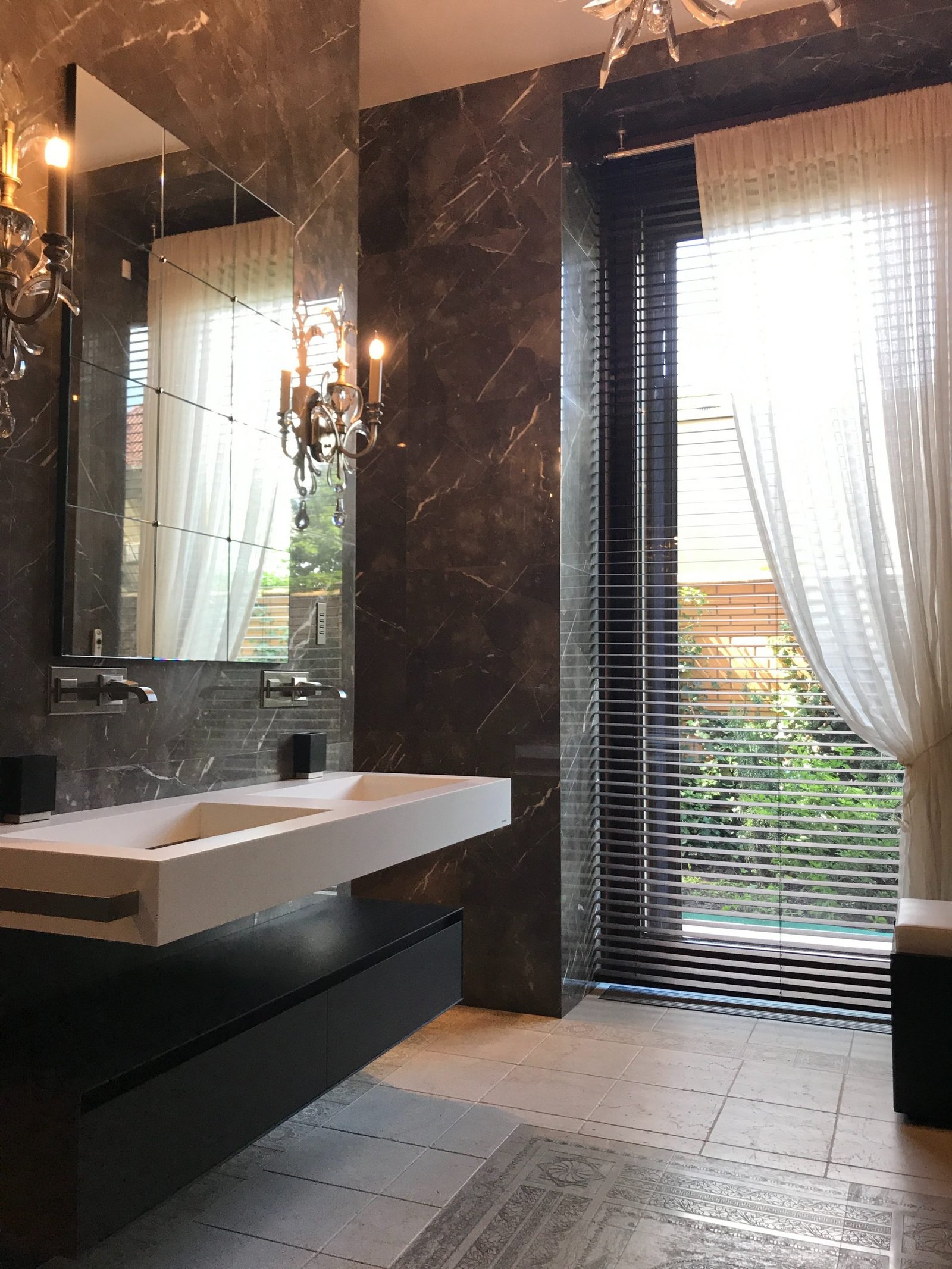 The ideal bathroom design is timeless, useful, and stunning. The great news is that with the right design you really can have it all.
To help inspire you, checkout these 4 modern bathroom design ideas:
R & R With A Spa Bathroom
The Spa bathroom is featured on most homeowner bathroom renovation wish lists at the moment, which is not a big surprise considering that we are collective, as a global community, stressed.
Statistics tell us that nearly three-quarters of people in the UK have felt so stressed in the last year that it was overwhelming for them, suggesting that we could all do with a beautiful, serene room that helps us escape, just for a moment, and a stunning spa bathroom is a great way to do that.
The most modern spa bathrooms are well-equipped with the latest smart tech options like chromotherapy lights, underfloor heating, inbuilt music systems, and voice control.
Visually, marble is providing a touch of opulence and interest, as well as that expensive spa-day feel. For homeowners who want to feel closer to nature, wildlife and outdoors-inspired murals are on-trend for modern spa bathrooms, along with natural materials and features like stone flooring, skylights and even extensions allowing for an upmarket outdoor shower.
Japandi
Japandi is another fantastic bathroom design trend to lean into if you want a serene escape from reality in your home.
It is a mixture of Scandinavian and Japanese design consisting of minimalism, natural materials, neutral tones and an overall air of simplicity. It's a more sophisticated and muted version of Scandinavian decor and holds a place for slightly more moody, dark tones as well as a touch of industrial influence in the odd metal accessory or fixture.
It's ideal if Scandi bathroom design appeals to you, but feels a little too bright or overdone. You can see some great examples of Japandi in this Youtube video.
A Planty Bathroom
Houseplants are continuing to dominate all the latest house design trends as even the least green-fingered amongst us seek to create our own indoor jungles.
A planty bathroom is a great modern design idea for multiple reasons. The plants are close to a water source, many plants love the humidity and shade of the bathroom, they are affordable, and you can switch pots, planters and stands to suit your taste.
If you want to ramp it up even further, you could opt for an integrated biophilic design with living walls and even some aquascaping. If you have a big budget there's a world of green bathroom design that would make Green Planet look like a puny plant stand on a market in comparison.
The only thing to remember is that although plants go well with most decor styles, a more minimalist, light and bright bathroom leans well into the planty trend. It is also important to choose the right plants for the room, because browned and dying plants aren't a great look for any space. You can get some really handy tips on choosing plants for the bathroom on the Planterina and Harli G Youtube channels.
Greens & Blues
Greens and blues had a place in the bathroom many decades ago in either stale seaside-themed decor attempts or the famous avocado bathroom suite.
Since then, neutral tones have dominated overall, with white, grey or beige providing the backdrop for the British bathroom style over the years – until now.
As three-quarters of British adults worry about climate change and we all find ourselves trying to be more planet-friendly, this is reflected in the way we keep our homes.
Scandi-minimalism, a lean towards upcycling, cottage-core, and using more natural materials, plus the planty trend, are all signs we want to bring the outside in, and do better by the earth. Now, the colors of the earth, the sea, and the sky have found their way into the bathroom. Teal, seafoam, tidal pool, sage, emerald, moss, cerulean, arctic – these are all green and blue shades you can take inspiration from for a stunning bathroom rich with these calming hues.
Pair with brass, gold or copper metals, darker woods, wicker, white, and plants for a gorgeous aesthetic with depth and interest. If you want to push the color scheme further, add some splashes of pink which is a natural complementary color to green.
"Beautiful things comfort; they bring a real clarity and ease. We have to continue to make our environments beautiful – it's sort of like a prayer. If you surround yourself with beautiful things, you have a better life – one with more oxygen." – Anjelica Huston
The bathroom is a space in which you take care of yourself. It is an important room and it makes sense to keep it functional, beautiful and if you can – indulgent. It's a place of solitude in which you can unwind from the stress of the day and the perfect modern design can get you there, elevating this practical room far beyond its physical offerings.