Perfect Corporate Gift Ideas For The Holiday Season
The holiday season is when people often show their appreciation for one another by exchanging gifts.
It can be difficult to find the perfect gift, especially when you are looking for something unique and memorable. If you are looking for some ideas for corporate gifts, here are seven of the best options.
1. Gift Baskets
A gift basket is always popular because you can put together a basket filled with items such as gourmet food, wine, cosmetics, and other luxury items. This is an ideal option if you want to give your employees or clients a variety of choices that they can enjoy.
However, there are many different types of "baskets" – you can choose to pack your gifts in a basket, hamper, box, or even a bag. Nowadays, it is very popular to fill christmas gift hampers with organic and natural products, such as delicious organic food, herbal tea infusions, or handmade soaps. You can also include luxury items like a bottle of champagne or wine, and add an extra special touch with personalized ribbons.
2. Gift Cards
Gift cards are a great way to show your appreciation for someone, as they allow the recipient to choose what they want. The best part about giving gift cards is that you do not have to worry about choosing the wrong item or size; as long as you get them a gift card from a reputable store, your employees or clients can choose whatever they like.
Additionally, some stores offer corporate gift cards that have no expiration date and allow an unlimited number of users, making them perfect for your entire team.
3. Office Supplies
If you are looking for something practical but still thoughtful, consider giving office supplies as gifts. Whether it's a new laptop bag, wireless mouse and keyboard, or a set of noise-canceling headphones, these items are sure to be appreciated. If you know your employees' or clients' favorite colors, brands, or hobbies, you can find something that suits them perfectly.
On the other hand, if you are looking for something more economical, stationery items such as notepads, pens, and notebooks make great gift options.
4. Experiences
Rather than gifting an item, sometimes it is better to give the gift of an experience. For instance, you might want to book a special cooking class or spa day for your staff members or clients. Maybe you could send them a guided tour of the city or tickets to a concert.
This is a great way to show them that you value their time and that you want to give them something truly unique.
Of course, this can be a surprise, but it is important to make sure that your employees or clients would enjoy the experience and that it will not be too expensive.
5. Subscription Boxes
If you want to give something more meaningful, consider getting a subscription box filled with items related to a hobby or interest of your recipient. For example, if they are an avid reader, you can get them a box filled with classic books or if they like arts and crafts, you might want to get them a monthly craft box.
On the other hand, if you want to give something more unique, then consider getting a subscription box filled with food items from different countries. This way, they can experience the flavors of different cultures without ever leaving their homes.
6. Subscriptions
A subscription can be a great gift for someone who loves reading, listening to music, or watching movies. Services such as Netflix and Spotify offer corporate accounts with special rates, which makes this an excellent option for businesses. You can even give a subscription to a magazine or online newspaper.
This type of gift is practical and budget-friendly, as it will last for an entire year.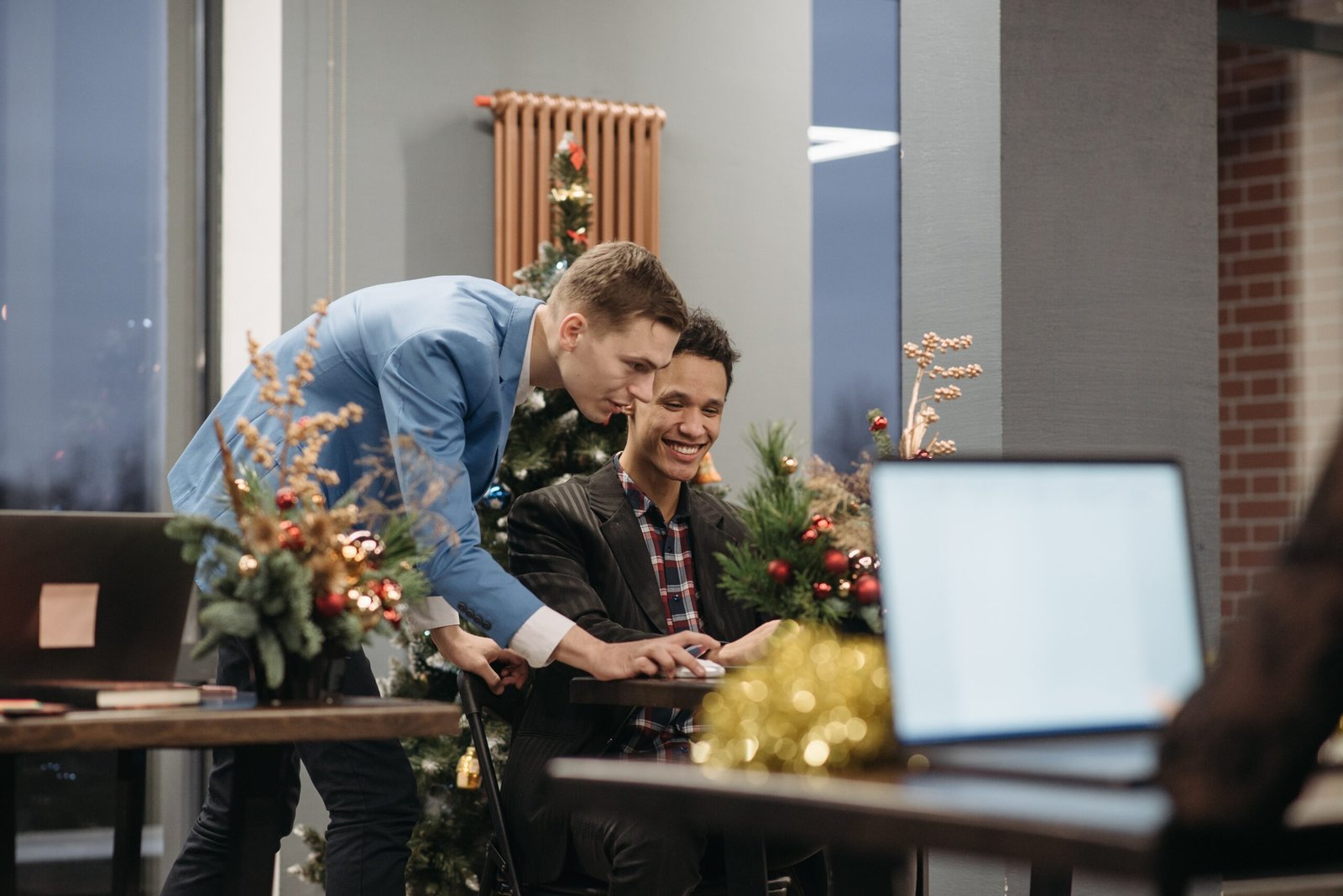 7. Handmade Gifts
Finally, if you have the time and talent, there is nothing more thoughtful than a handmade gift. Whether it's a scarf, jewelry, or even a painting – handmade gifts show that you put extra effort into finding the perfect item for your recipient.
If you are not particularly crafty but still want to give something unique, then consider getting a custom-made item from an online marketplace. There are plenty of talented artisans who will be happy to create something special for your corporate gifts.
As you can see, there is no shortage of perfect corporate gifts for the holiday season. From practical office supplies to subscription boxes and handmade items, there are plenty of options that your employees or clients will surely appreciate. With a bit of creativity and thoughtfulness, you can show them how much you value their contribution to the company.
No matter which option you choose, make sure to pick something that your recipient will truly enjoy.  After all, it is the thought that counts!