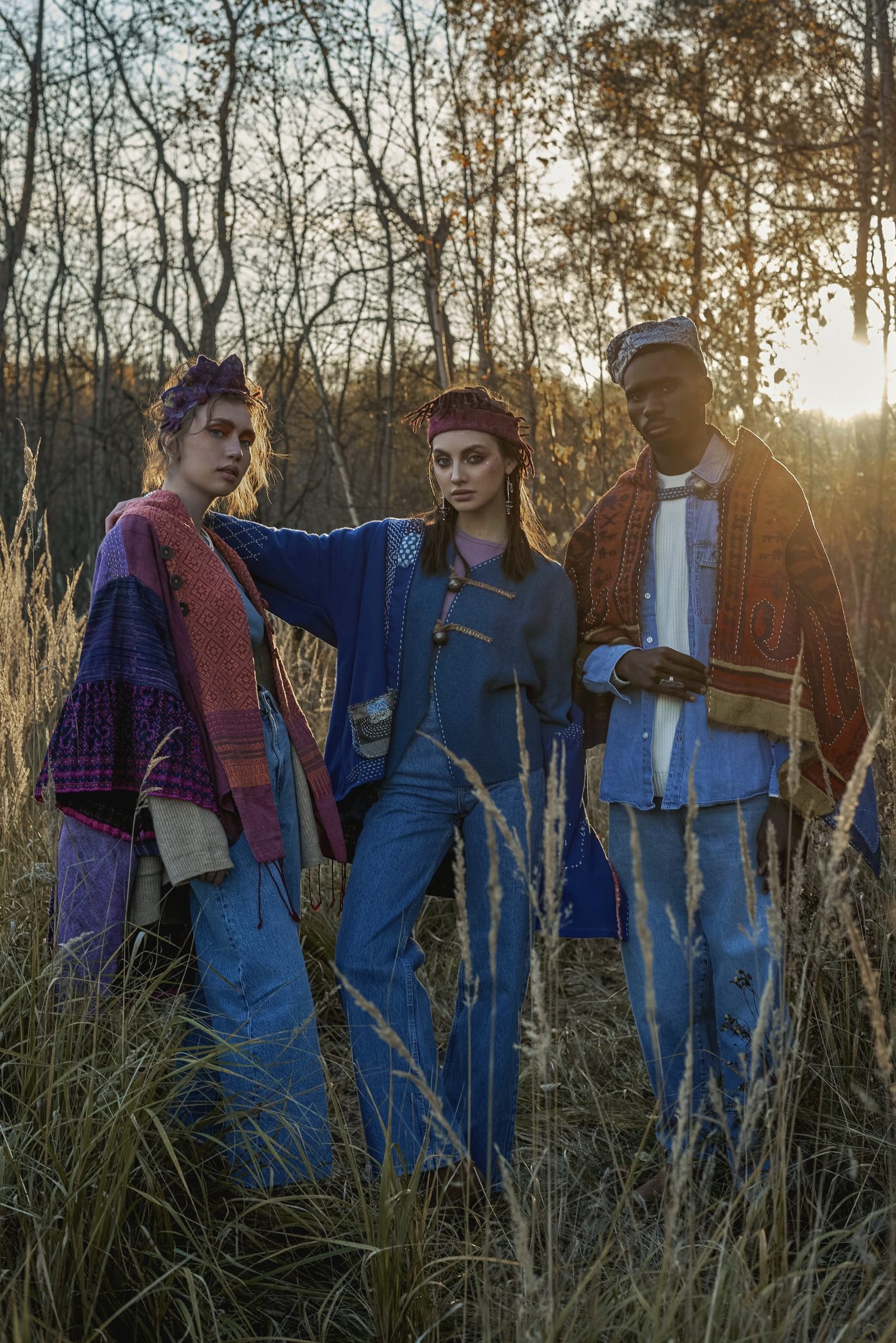 Artkimono and Others Of Liuba Bialion
Liuba Bialion is a small brand of eco-friendly clothing that supports the trend of recycling and natural fabrics.
A special place in the collection of Liuba Bialion is occupied by artistic kimonos – they are collected from different pieces of fabrics brought from all over the world. The designer uses natural hand-dyed homespun fabrics for clothes, raw silk and even a net for catching crabs, which she finds in Iran, Turkmenistan, Turkey, Belarus, Japan, Laos, India, Thailand, Uzbekistan, Hmong, Akha, Naga tribes and others.
Some fabrics are 70-80 years old. The fabric for an artistic kimono can be assembled piece by piece for 15 years until the desired pattern is formed.
Some of Liuba's clothes are decorated with sashiko patterns, which, of course, are hand-embroidered. It is impossible to repeat any piece of clothing, just as it is impossible to assemble this combination from scraps of fabric from all over the world.
"These things are eco (sustainable) in that I didn't buy fabric for them in the store. I believe that enough fabric has already been produced on planet Earth. And one of my holy principles is: "Everything I need is at arm's length." So I use what's on the shelves. And I try not to leave any waste from this fabric."
Photographer: Marina Bogomol | IG: @loving.art.mary
Fashion Designer: Liuba Bialion | IG: @organicfashiondesigner
Model: Aboki Deo-gratias | IG: @aboki971
Model: Darya Shelkunova | IG: @nova_shelkunova
Model: Yuliana Lyamina | IG: @ylillul
Model: Maria Mikhalkova | IG: @welcometomaria
Assistant: Anna Tarnovska | IG: @tarnovska.anna
Wardrobe Stylist: Elena Khusainova |  IG: @my_style_tale
Makeup Artist/Hair Stylist: Alexandra Strigunova | IG: @sasha_strig
Accessory Designer: Natalya Onishchenko | IG: @ego.ogo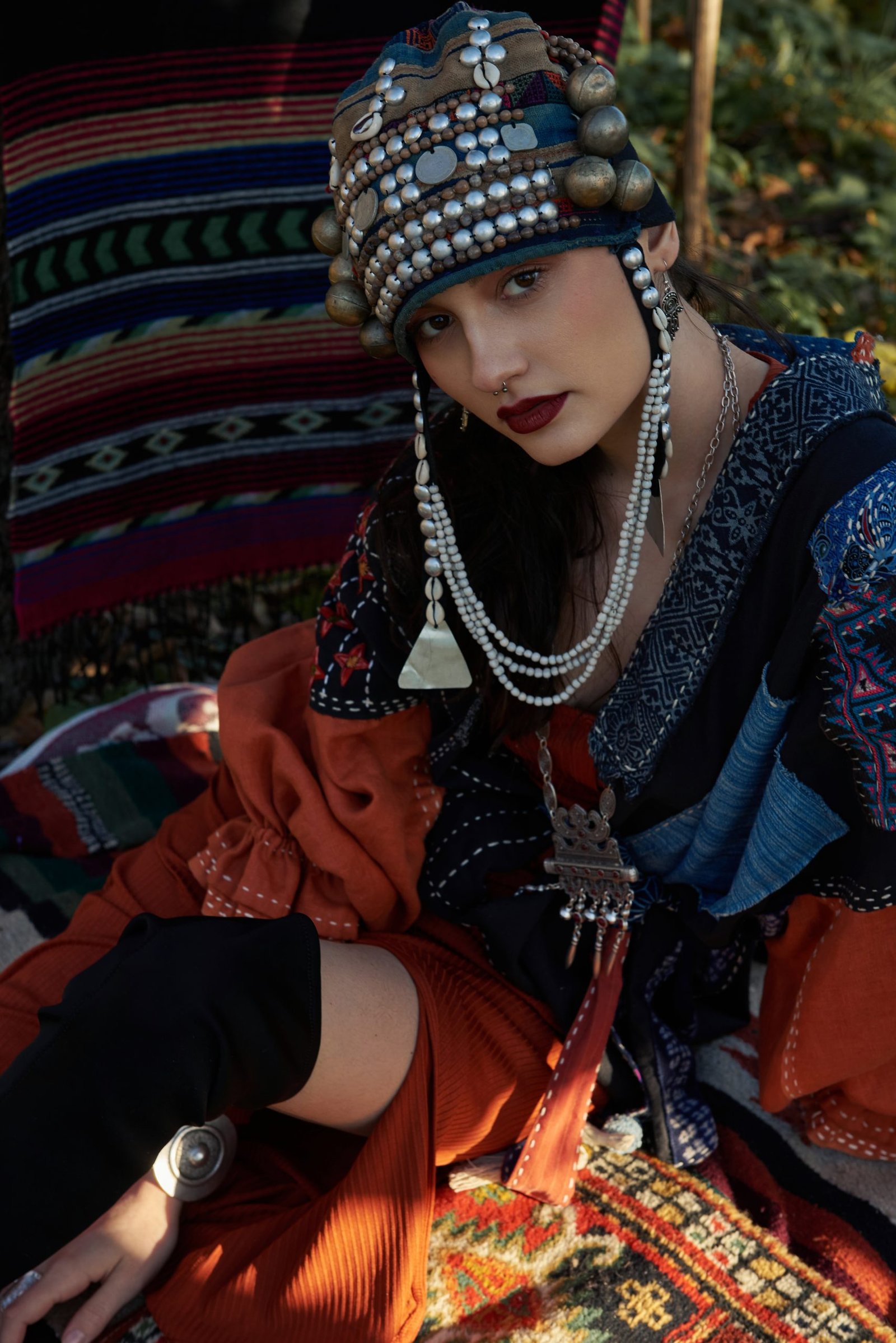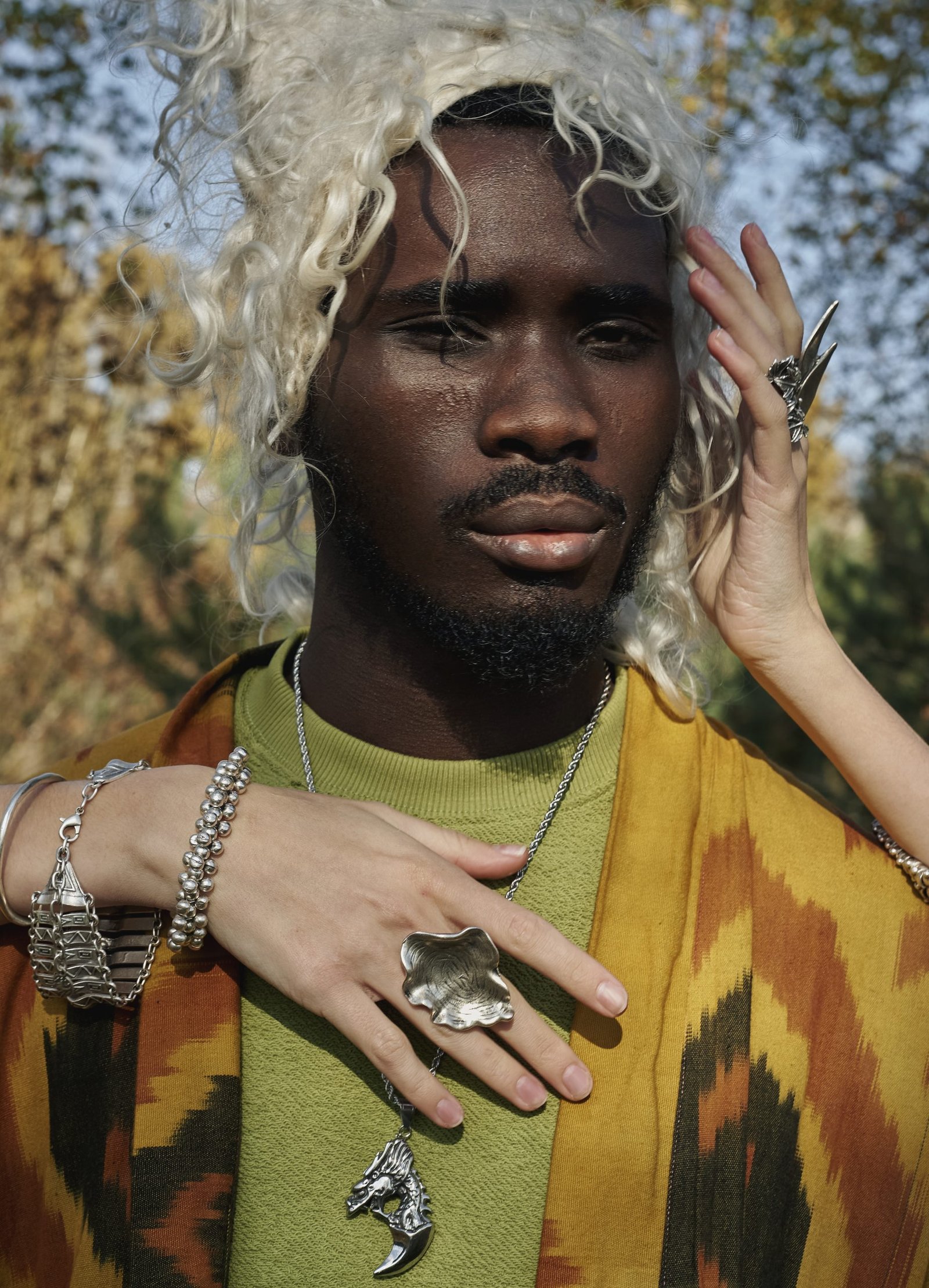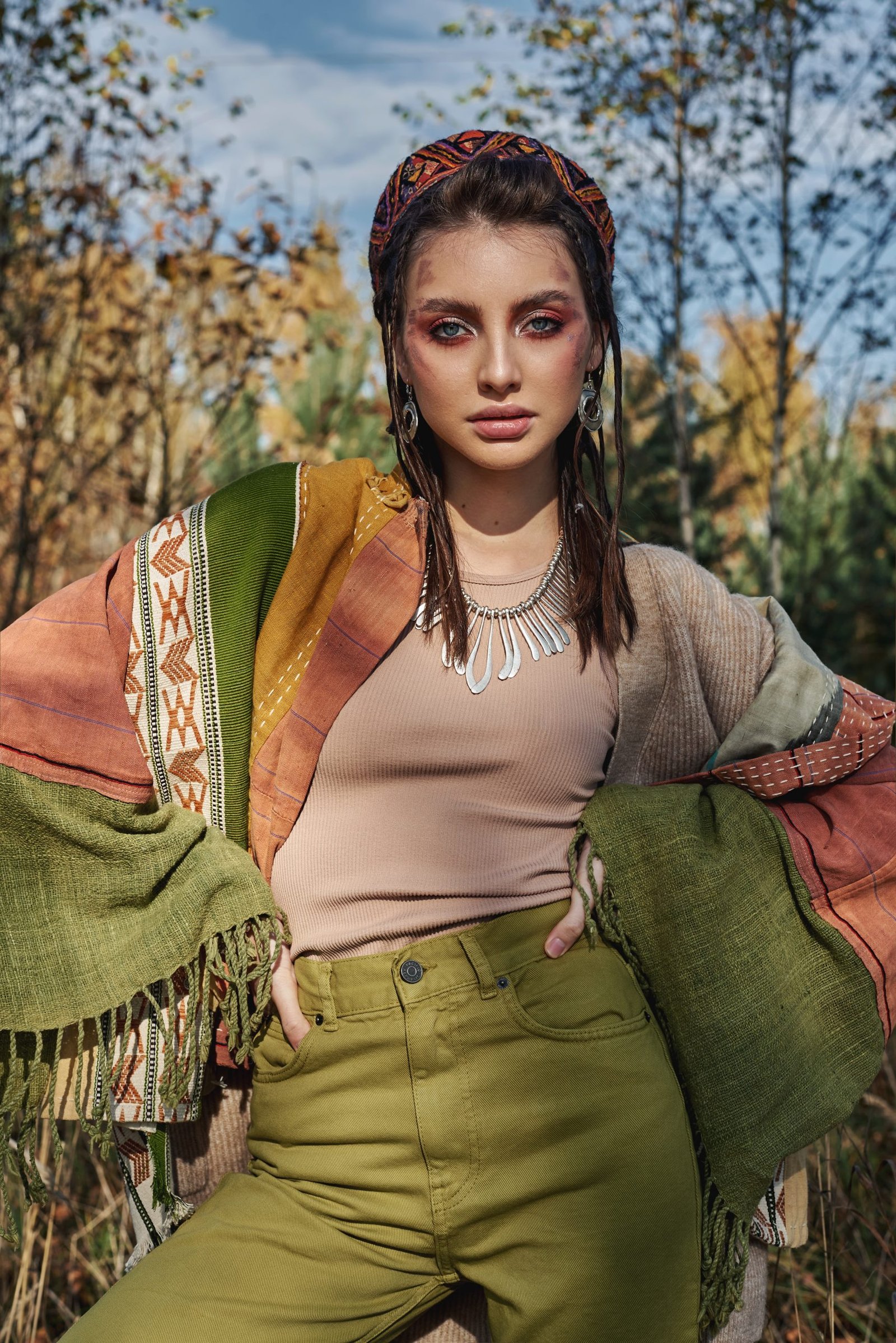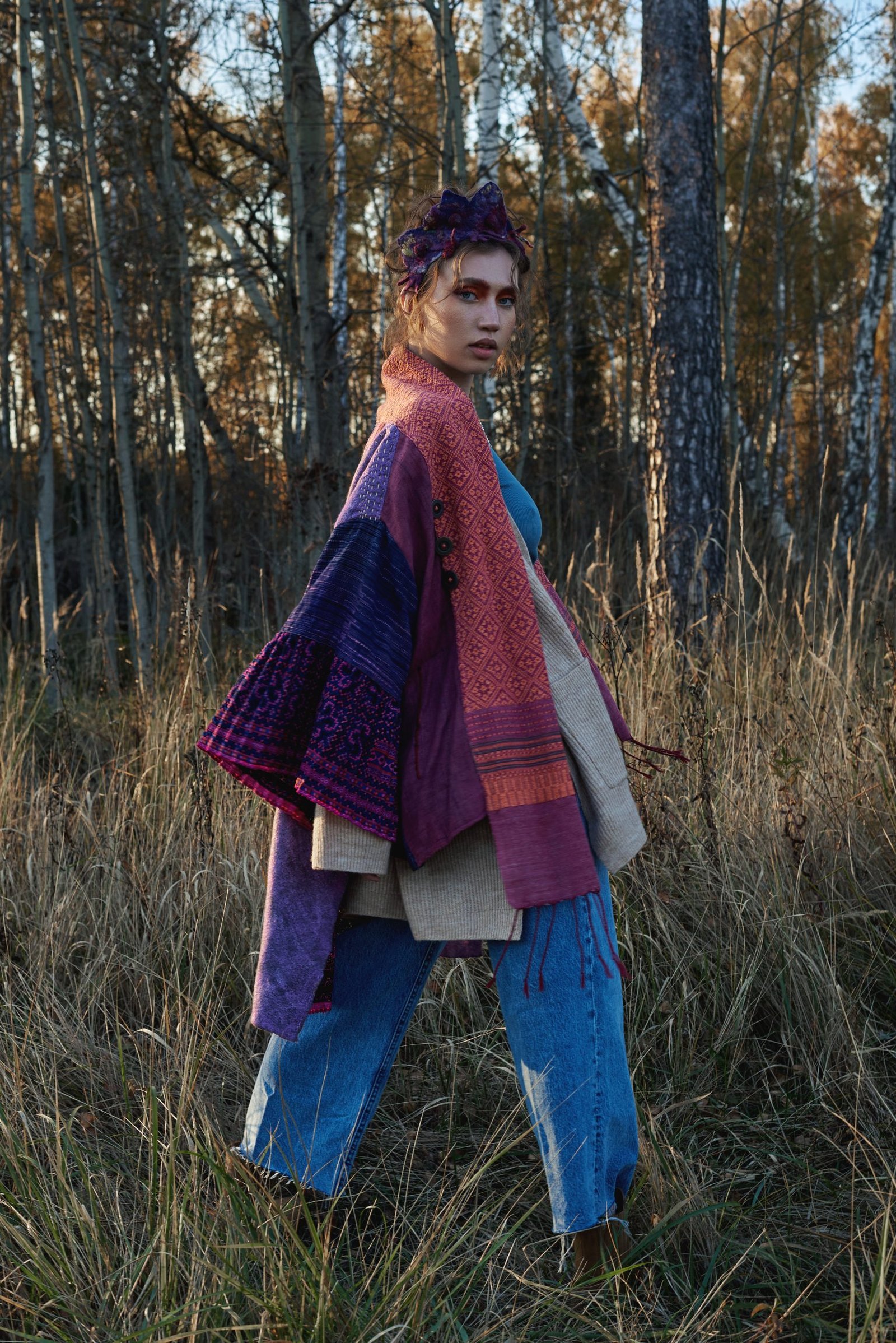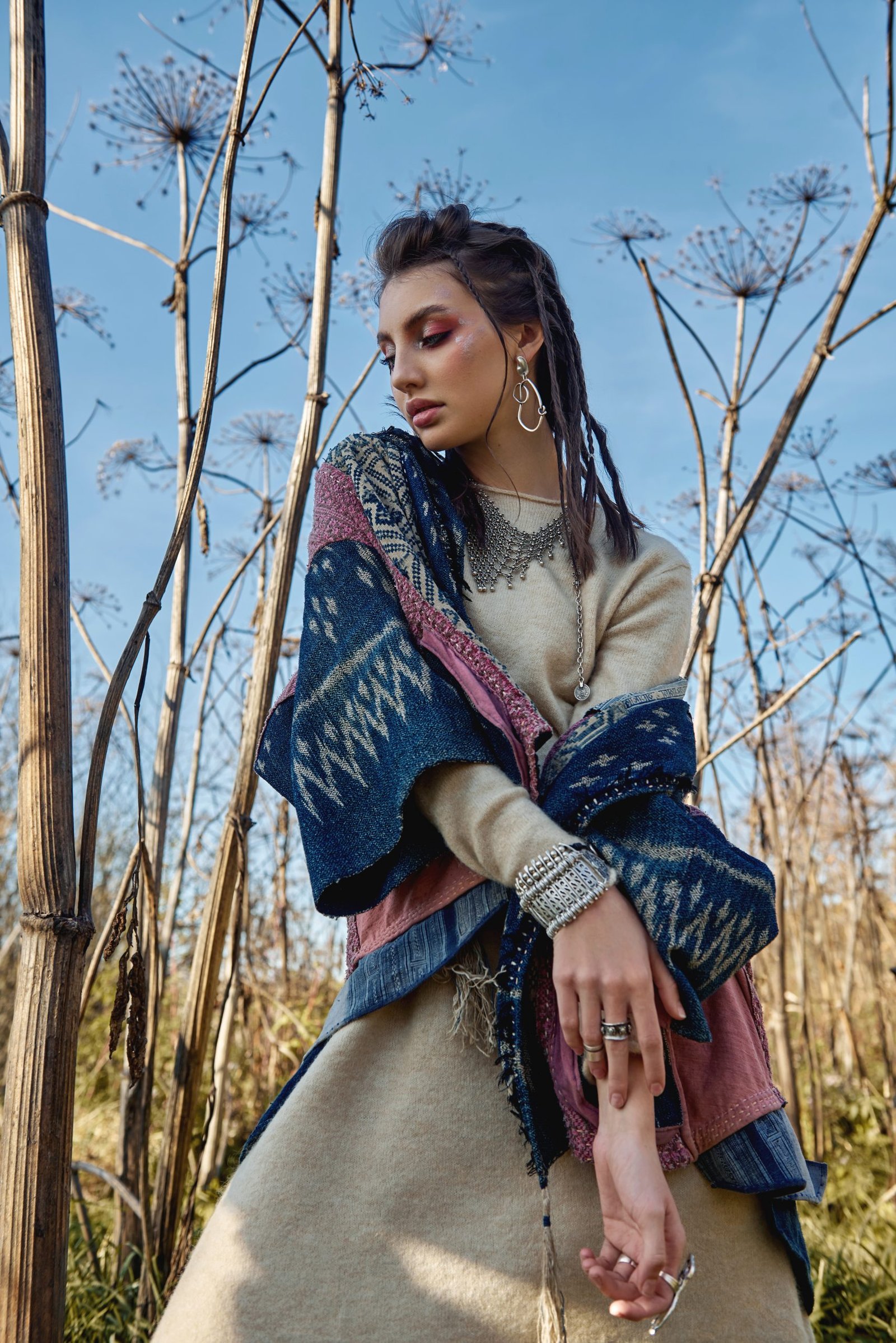 Wardrobe Credits:
Artkimono and headdress: Liuba Bialion Jewelry: EGO.OGO Longsleeve: Reserved Shoes: ZARA
Artkimono and headdress: Liuba Bialion Jewelry: EGO.OGO Top: Reserved Jeens: ZARA
Artkimono: Liuba Bialion Jewelry: EGO.OGO Dress: ZARA
Artkimono and headdress: Liuba Bialion Jewelry: EGO.OGO Dress: Stradivarius Shoes: ZARA
Artkimono and headdress: Liuba Bialion Jewelry: EGO.OGO Cardigan: H&M Top & Jeans: PULL&BEAR Shoes: ZARA
Artkimono & trousers: Liuba Bialion Jewelry: EGO.OGO Top: Reserved Shoes & sweater: ZARA
Artkimono and headdress: Liuba Bialion Jewelry: EGO.OGO Cardigan: H&M Tops & Jeans: PULL&BEAR Shoes: ZARA, Stradivarius
Longsleeve: H&M Jeans & shirt: ZARA